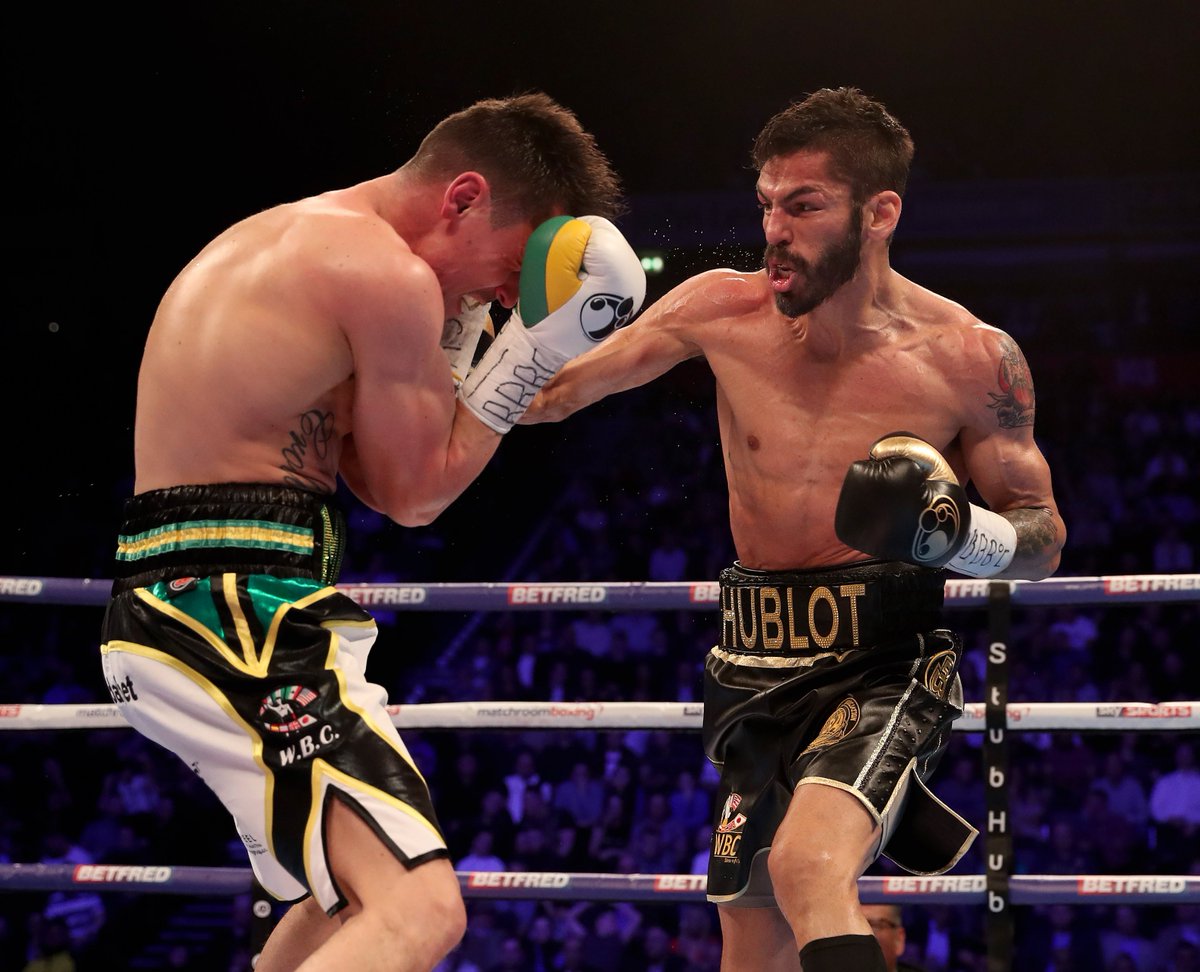 Jorge Linares (42-3, 27 KO) inflicted a one-sided demolition on the durable but ultimately outclassed Anthony Crolla (31-6-3, 13 KO) to retain the WBA lightweight title in Manchester, England.
All three judges

scored

the

contest

118-109

unanimously

for Linares, including the 7th round knockdown, in a fight he

blazoned

his

formidable

talents for the world to see. "Anthony Crolla has some big balls. I did what I had to do. I'm ready to fight everybody," stated the

illustrious

Linares in his post-fight fight interview. And fight everybody, he should, and will. The WBA titlist is now ordered to lock horns with one of the finest talent in the sport, WBC king Mikey Garcia, in

scintillating

unification

bout at 135lbs.
The unbeaten Mikey Garcia (36-0, 30 KO) bewildered all in a three-round blitzing of stocky power-puncher Dejan Zlaticanin in January, but Linares possess attributes that undoubtedly bring him closest to dispensing the first stain on Garcia's unblemished record. Make no mistake, the eventual winner stands atop as king of the lightweight ranks.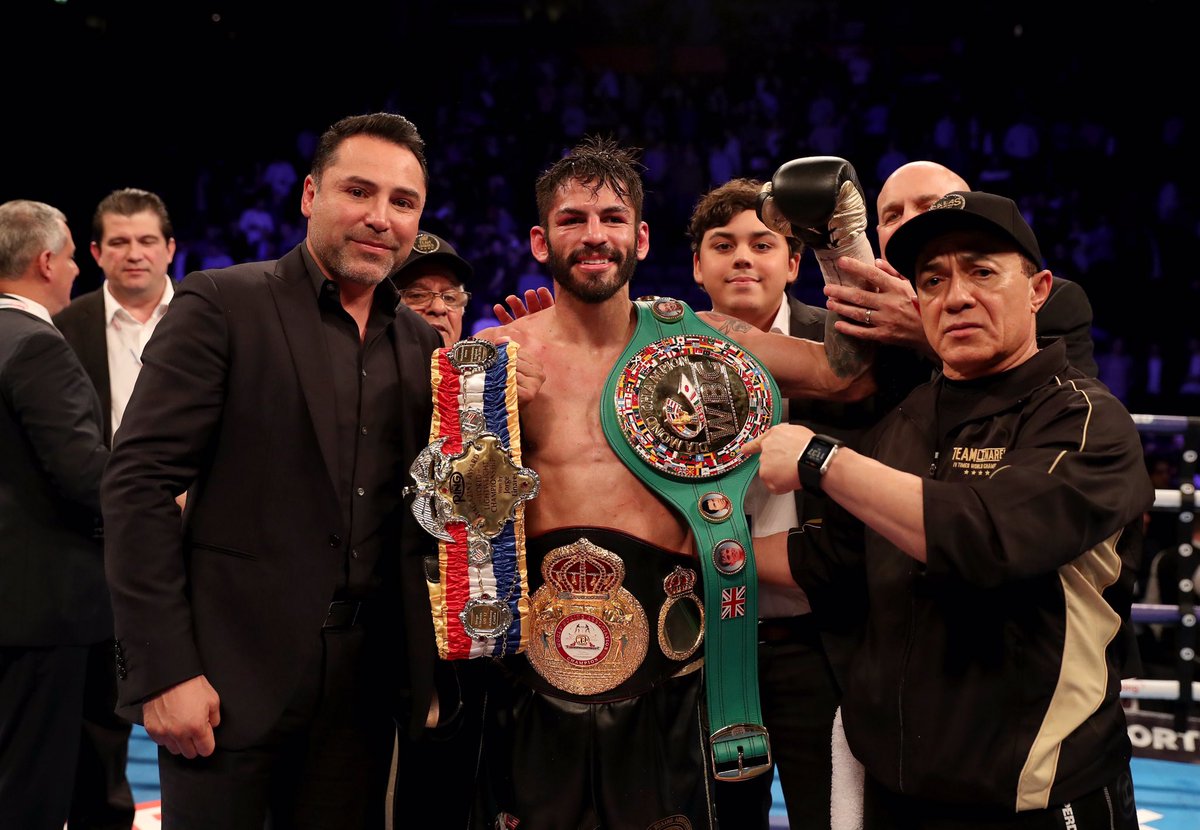 The 30-year old Anthony Crolla, who was beaten by veteran journeyman Youssef Al-Hamidi (14-104-3, 1 KO) in 2008, TKO'd at domestic level by Derry Mathews (38-12-2, 20 KO) in 2013 and subsequently overcoming a career-threatening fractured skull in an act of bravery on the streets, deserves endless admiration as he will remain one of British boxing's most inspirational stories despite a comprehensive decision loss.
"Jorge Linares is a great fighter and champion. Manchester, I'm so sorry I couldn't do it for you tonight. No excuses. I'm 30 years old. I'm going to rest but I believe I can come again and rebuild," said Crolla in an emotional assessment of the fight.
There is a considerable argument amongst fans to suggest Crolla could relocate to another training base, similarly to ex-teammate Scott Quigg who left Crolla's trainer, Joe Gallagher, for Freddie Roach, widely-regarded as one of the sport's elite in his own right. Crolla promised adjustments and a different approach, but rather failed to implement any adaptions which left fans and online observers baffled.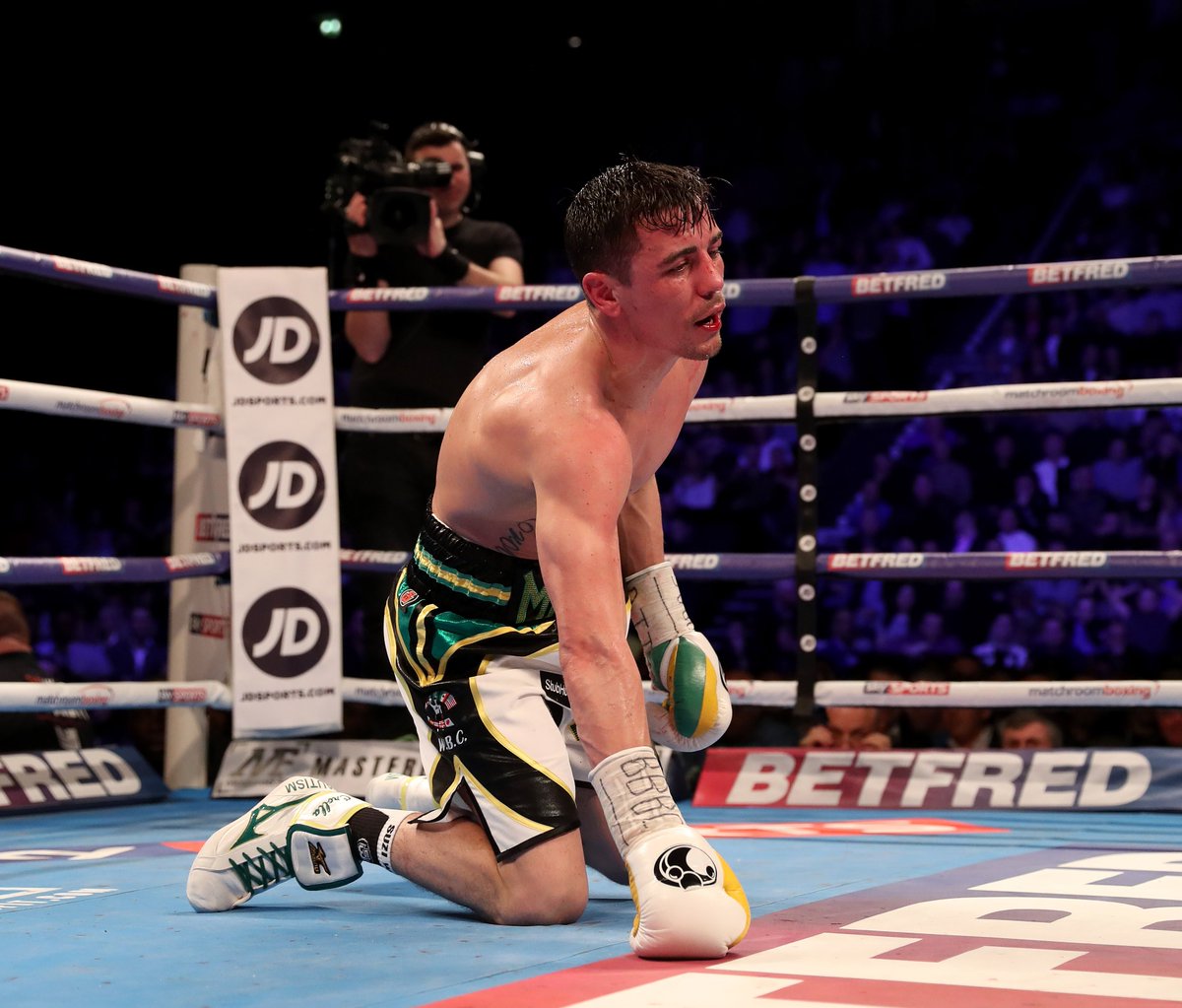 The consummate determination was perhaps seen as Crolla's most applicable attribute through 12 rounds, assisting the Mancunian in the seventh as Linares, in the real highlight, floored his man with a piercing uppercut that epitomised his often unmatchable talent. The savvy veteran slipped Crolla's overhand right and forced back with authority as the powerful counter-shot sent the challenger plummeting to the canvas in desperation.
Of course Crolla was badly trialing on the scorecards in the seventh, and Linares occupied one of his trademark distinctions: blistering handspeed. His fast, razor-sharp hands cut through Crolla's sturdy guard like a hot knife through butter; Crolla somehow surviving the calculated onslaught as he did in the first affair.
Yet he was outclassed, outgunned and outfoxed by an elite operator who used his experience and ring acumen to circle away from Crolla's forward movement; validating a pinpoint jab to set up the power punches that followed. His uppercut, nonexistent September, is another formidable weapon in his already variant arsenal.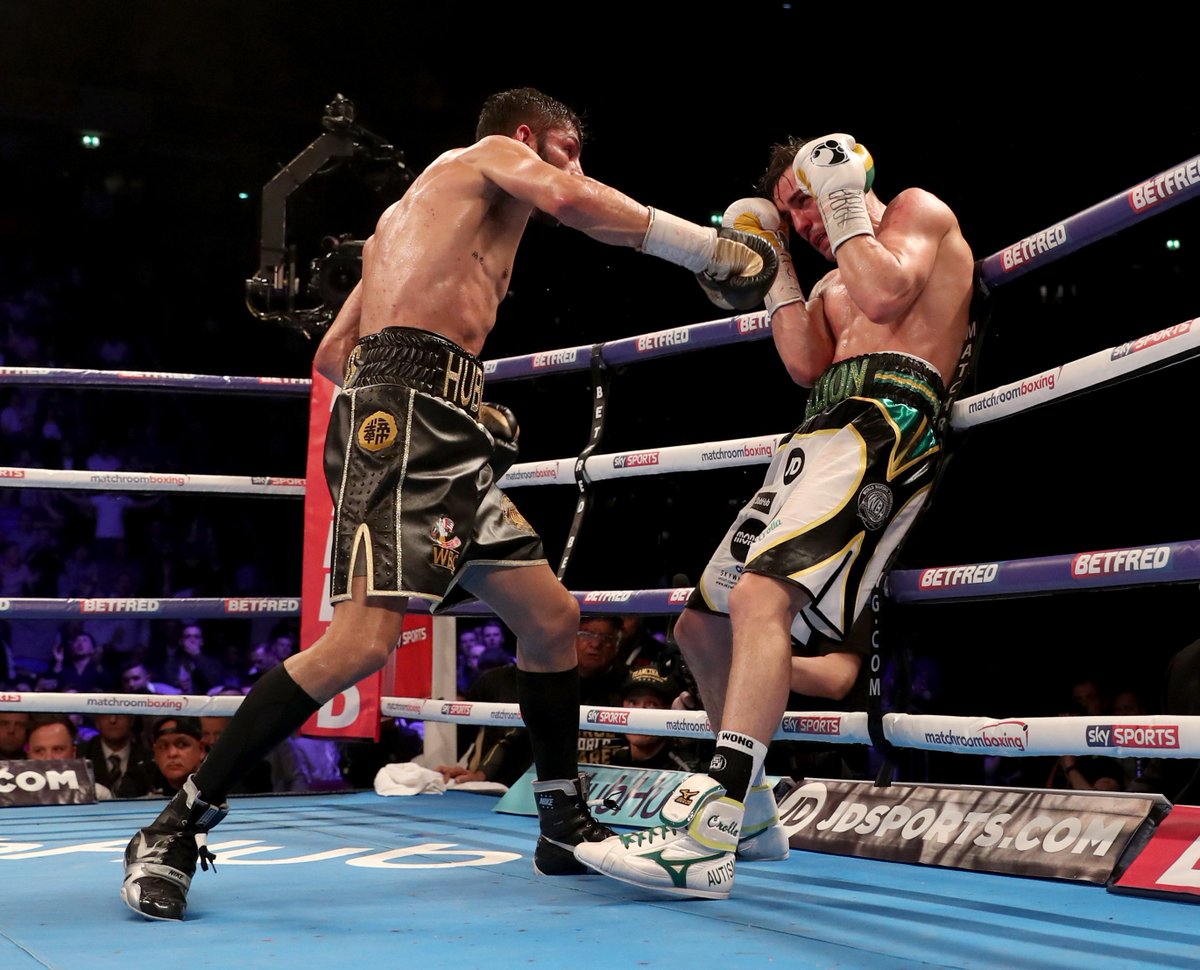 Linares is a masterful boxer. He is so eloquently poised but one moment away from inflicting a ruthless attack on his opponent; Crolla succumbed to the traps set by the 31-year old as he consistently landed from several angles of the ring. Footwork is an art, and Linares has acquired it to perfection. The jab was also a significant factor in combatting an often aggressive, unrelenting style of Crolla, who was unable to set his feet and pin Linares into any neutral corner.
The outward lack of desire to alter tactics - both pre-fight gameplans or instructions halfway through a contest, predominantly when Crolla's lack of head movement or aptitude to slip shots were two of the most lingering, obvious flaws in his boxing, should be questioned in perhaps the most significant night of his 40-fight career in a rematch both Crolla and Joe Gallagher insisted an improved showing.
A battle-hardened Linares, who has seen and done it all before, subsisted his mastery of the beautiful art of boxing through the middle rounds as he capitalised on Crolla's stationary target, so susceptible to his piercing combinations, lucidly dancing around the Manchester ring to further demonstrate his skill and shot selection with intelligence and ring craft.
The mere success Crolla did obtain via body shots were then emphatically countered by Linares; the Venezuelan, now located in Japan, as he would respond immediately to bewilder Crolla and throw him off his game.
In a seventh-round knockdown what appeared to knock the stuffing out of Crolla, his determination was only fuelled after stern words in the corner from Joe Gallagher. A new sense of tenacity became apparent as the challenger trailed by a substantial margin and found himself in need of a dramatic turnaround to enact revenge.
Crolla's face was the epitome of competitive spirit, toughness and persistence - three attributes a fighter should always hold in higher regard over skill. A mask of blood, bruising and swelling, he did not back down from the challenge in spite of the gulf in class Linares had set from the opening bell.
Linares is putting together some beautiful combinations, time is running out for the challenger.

#LinaresCrolla2

— Nisar (@iNisarKhan) March 25, 2017
Ultimately, Crolla was outclassed. But there is zero shame in losing to Jorge Linares, or even losing comprehensively. Linares looks to unify versus Mikey Garcia next, while a Manchester derby between Crolla and undefeated WBO lightweight titlist Terry Flanagan in a potential stadium showdown remains a possibility.
Obstacles? Fighting politics are an infuriating obstacle in the hope of lucrative fights being signed. But Linares has never shied away from any fight and stated his desire to take on the biggest names in America; Mikey Garcia fits the bill, and the fight has been ordered. Perhaps Flanagan vs Crolla is a more sizable obstacle, however Matchroom Boxing and Queensberry Promotions have matched fighters of each roster together, including Ohara Davies vs Derry Mathews and Ryan Burnett vs Ryan Farrag in recent times, so it is a plausible option.
And money always talks.