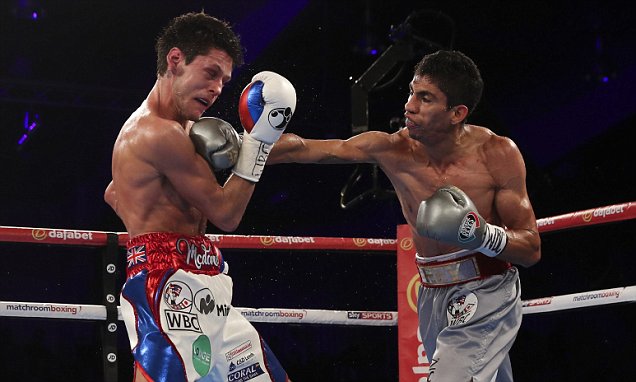 The tall, awkward Rey Vargas (29-0, 22 KO) cooked up a sensational outing to defeat home fighter Gavin McDonnell and secure the WBC super-bantamweight title at the Ice Arena in Hull.
Ian John Lewis endured a brutal rollicking on social media for his absurd scorecard of 114-114, but the contest's true implication was brought to fruition on the other two (117-111, 116-112), as Vargas was awarded a deserving majority-decision.
In a fight McDonnell scantily scraped two rounds - irregardless of the scorecards - his spirit, determination and toughness would nonetheless boost his stock higher than even he ever envisioned. To McDonnell, reaching the realms of British title contention was a dream in itself but battling the skillful, savvy Vargas illustrated the gulf in class from that respected level to elite competition.
The distance control of Vargas was one of is more impressive attributes, closely followed by effective bodywork that McDonnell was unable to combat throughout the twelve rounds. Whenever he did land an occasional straight right, Vargas replied in kind. And perhaps his punches were harder and more eye-catching.
In a post-fight interview, McDonnell reiterated the difficulty of closing down Vargas and landing clean: "He wouldn't let me get to him. I couldn't speed my feet up or let my hands go."
On the undercard, Luke Campbell drilled (16-1, 13 KO) Jairo Lopez (21-7, 14 KO) in two rounds to successfully defend the WBC Silver lightweight title. A counter-right uppercut did the damage, and Campbell eventually scored the stoppage over the outgunned Mexican.
Tommy Coyle scored a sensational TKO win over London's Rakeem Noble to edge closer to a British title shot, while Ryan Burnett eased to a dominant decision and David Allen and Dec Spelman racked up stoppage wins at the Ice Arena.