With more gold on the line, history was written yet again as the sixth day of the Rio 2016 Olympics took place.
Badminton and golf kicked off on a day where security was stepped up with officials keen to prevent any negative news leaking as was the case previously with a bullet found on the equestrian arena. Fortunately, all things went to plan - and it was another day to remember.
Here, we roundup the action from all sports, and break down where the medals went on the sixth day of the games.
Archery
South Korea's Hyejin Chang constructed an incredible performance to win gold in the women's individual archery final, cruising past Lisa Unruh of Germany. She added to the gold won in the team archery with her compatriots, by overcoming early stumbles and marking redemption after struggling in the 2012 Olympics.
Badminton
On the opening day of badminton, Lin Dan made a good start on his quest to take another medal, dominating David Obernosterer, winning the games 21-5 and 21-11 to show that he was more than up to pace to repeat the feat.
Lee Chong Wei, the men's top ranked player, dispatched Soren Opti of Suriname easily.
In the women's singles, Sindu Pursala of India had her hard shuttle smashes on display once again, with two easy games to take victory over Laura Sarosi.
Image: Google Olympics
Basketball
Lithuania stunned Argentina in Group B with an 81-73 win, while hosts Brazil lost out by 4 points to Croatia.
In the women's games, hosts Brazil were beaten by France while Australia took down Japan in the higher scoring affair.
Canoeing
Ladislav Kantar and Peter Skantar continued Slovakia's success in the men's canoe doubles as they brought further gold back to Slovakia from the discipline thanks to a time of 101.58 in the Whitewater Arena. They edged Britain's Hounslow and Florence who were less than a second slower.
Spain's Maialen Chourraut stormed the women's single kayak, bettering her second placed finish in 2012. The silver medal was awarded to New Zealand's Luuka Jones.
Image: Olympic.org
Cycling
Britain's men's cycling sprint team made a successful defence of their Olympic title as they defeated New Zealand with an Olympic record time of 42.44 seconds.
The women's pursuit team smashed the world record in their heat, with 4:13.26 to qualify in sensational fashion.
Equestrian
Britain's Charlotte Dujardin qualified in the dressage individual on horse Valegro, with a score of 85.071.
In the team grand prix, Germany and Great Britain topped qualifying, but USA, Netherlands, Sweden and Denmark also joined them in progression.
Image: Google Olympics
Fencing
Romania won their first fencing medal in the Olympics as their women defeated China's team 44-38 for epee fencing gold, with Ana Maria Popescu landing the fatal shot as she caught Xu coming in.
Russia won the bronze medal with a 37-31 win over Estonia, as 12 points from Kolobova
Justin Rose recorded the first ever hole-in-one in modern Olympics on the day which golf returned after more than a century, nailing his attempt on the fourth hole of the first round to etch his name into history.
Gymnastics
Simone Biles delivered yet another sublime performance as she took gold in the women's all-around final. She was miles ahead of compatriot Aly Raisman and Russian Aliya Mustafina, constructing a flawless floor routine to put an exclamation mark on what soon became inevitable after her performance on the beam. She followed her victory up with a quote that will most likely circulate for the next decade of her domination: "I'm not the next Usain Bolt or Michael Phelps, I'm the first Simone Biles".
Handball
Hosts Brazil picked up a win over Germany to keep their momentum going in the right direction, while in the same group, Poland thwarted Egypt. In group A, France's handball skills were on full display as they picked up a win over Argentina.
Hockey
Argentina and Germany shared the spoils in the men's pool B, while Netherlands and Ireland were victorious over India and Canada respectively.
Great Britain's women remained unbeaten in the competition, putting two past Japan to no answer, even if it wasn't their most inspiring performance to date.
Judo
Kayla Harrison became the first ever American judoka to win back-to-back gold medals as she toppled a spent Audrey Tcheumeo of France, flipping her over into an armlock to get the win by Ippon. She bowed out of the sport, and is set to be moving on to mixed martial arts.
In the men's 100 kg category, Lukas Krpalek defeated Azerbaijan's Elmar Gasimov with a stunning reversal en route to capturing a gold medal.
Rowing
New Zealand's duo of Eric Murray and Hamish Bond continued their remarkable unbeaten run, as they won a second gold, making it 69 straight races where they had not been defeated.
Poland's duo of Fularcyzk-Kozlowska and Madaj sprinted to take a late victory in the women's double sculls over Grainger and Thornley of Britain, the former who became one of the country's most decorated female Olympians ever as she added another silver medal to her collection. In the men's double sculls, the Croatian Sinkovic brothers fought off their Lithuanian opposition for the top spot.
Germany won their first medals in rowings as they over-performed in the quadruple sculls, with the men winning gold.
Image: Google Olympics
Rugby Sevens
Fiji won the first ever gold medal in their history as they mercilessly destroyed Great Britain in the final of the men's contest. The Pacific islanders came surging out of the traps with five tries in the first half, all but securing the match. Dan Norton was able to get a consolation in the second half for the Brits on an evening where they were thoroughly outclassed by the juggernauts that are Fiji.
South Africa claimed bronze with a ruthless 54-14 victory over Japan, ending the run of the tournament's surprise package in devastating fashion as Roscko Speckman starred with a trio of tries.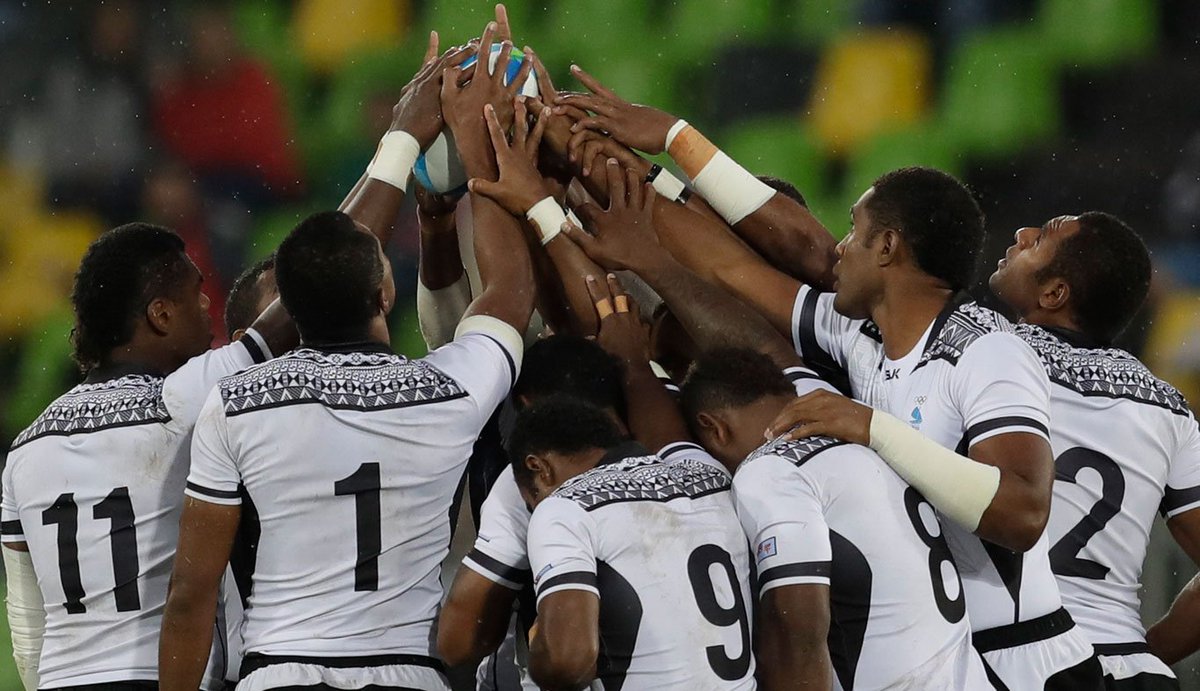 Image: NBC Sports
Sailing
Four-time world champion Giles Scott of Britain may have won his last race with a win, but his day was overshhadowed by an eleventh place in the Finn class.
In the 470 women, Japan's duo lead by 5 points, while the laser radial was lead by Annalise Murphy.
Shooting
German Barrbara Engleder triumphed in the women's 50m rifle 3 position contest, firing incredibly from kneeling, prone and standing and managing to hold of Binbin Zhang of China with another Chinese shooter in Du Li taking the bronze medal.
America's most decorated skeet shooter, on the day which the pre-event training took place, discussed gun laws in her country, telling TIME that "we should have the right to keep and bear arms, to protect ourselves and our family".
Image: Newslocker.com
Swimming
Rei Kaneto of Japan picked up a gold medal in the final of the women's 200m butterfly, with Great Britain's Chloe Tutton enduring an agonising 4th-placed finish.
Ryan Murphy triumphed in the 200m backstroke, edging Mitch Larkin thanks to a strong effort in the third length which really took him away from the field. Russia's Rylov won the bronze medal for the event.
Michael Phelps won an unprecedented 22nd gold medal as he blitzed the 200m individual medley final, literally blowing his opponents out of the water with a searing final freestyle run. Kosuke Hagino and Shun Wang joined him on the podium, but the American didn't have much time to bask in the glory, as he went out to come second in the butterfly semi-final just minutes after receiving his medal.
In the women's 100m freestyle, Simone Manuel became the first ever female African-American swimmer to win a gold medal as she was extraordinarily tied with Penny Oleksiak with an Olympic record time of 52.70. Sarah Sjöström followed them with a bronze.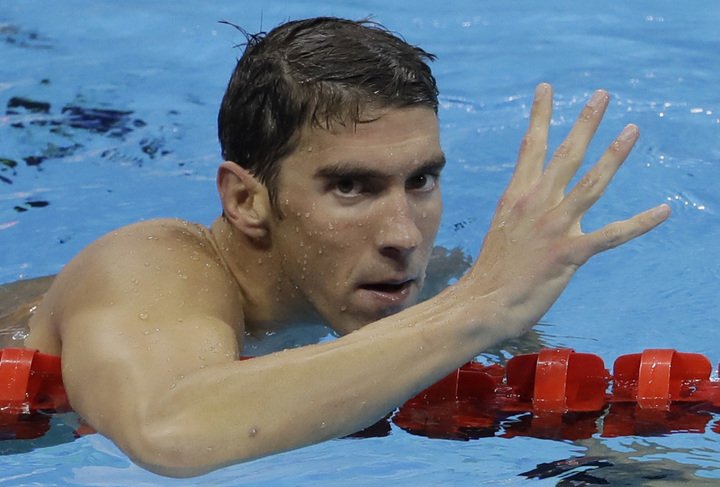 Image: ESPN
Table Tennis
China's domination in table tennis continued as there was yet again an all-Chinese final, this time in the men's tournament. Ma Long decimated and dethroned 2012 champion Zhang Jike, showing exactly why he was the number 1 with another accolade added to his grand slam collection. Jun Mizutani brought a bronze back for Japan, taking down Belarus' Vladmir Samsonov.
Tennis
Reigning Olympic champion Andy Murray survived a scare as he progressed to the quarter-finals with a thrilling victory over Italy's Fabio Fognini. After winning the first set, Murray lost 8 consecutive games as his opponent got one back - but he kept his composure in the decider to keep on track. He also made a last-minute appearance in the mixed doubles alongside Heather Watson, and despite little preparation time, they defeated David Ferrer and Carla Suarez-Navarro.
Rafael Nadal also moved on to the quarter finals, trumping Gilles Simon in a strong victory for the Spaniard, while Del Potro also progressed.
Image: Telegraph
Volleyball
Team USA took out the Brazil's men's team in the court volleyball, outscoring them 25-20 in the fourth set to win 3-1 overrall.
Brazil's duo of Franca Maestrini and Rocha defeated Poland's Kolonsinka and Brzostek in straight sets.
Water Polo
Just like the diving, the water polo pool fell victim to the green water curse at the Olympics with athletes complaining that the high chlorine amount stings their eyes. However, that didn't deter Russia and the United States, who notched big wins over Brazil and China respectively.
Fixtures were far closer between Italy and Australia, with the Europeans winning by just a point, while Spain edged Hungary.