Juventus Overturn Two-Goal Deficit to Draw With Bayern Munich in Turin Thriller
Juventus 2-2 Bayern Munich
A courageous Juventus effort in Turin was enough to claw back a draw for The Old Lady as they thwarted Bayern Munich in the first-leg of their first-leg knockout.
Despite trailing by two goals at one point, Morata and Sturaro were on target for the Serie A champions in the second half, cancelling out goals from Muller and Robben.
Arturo Vidal was first to register a legitimate effort at goal as he returned to Turin, testing Gianluigi Buffon after 4 minutes with a volley from a couple of strides outside the area, as the Germans looked to pitch camp high up field with their pressing making things look like a long night for The Old Lady.
Leonardo Bonucci was extremely fortunate to have not given away a penalty in the early minutes, too. The Italian tugged Robert Lewandowski's shirt inside the area but the referee was quick to move play on. Bayern's hitman would soon be probing once more when Lichtsteiner sloppily gave the ball away to end the hosts' first decent spell on the ball, but the attack came to nothing.
An array of black-and-white clad players became an all too familiar site for Allegri's side, as they piled numbers at the back with Munich in dominant control of possession, clearing with hesitation and urgency while attacking output was limited.
There would eventually be something for the home fans to get up off their seats for, however, with Mandžukić unable to get contact on Dybala's fizzing cross along goal after Pogba catalysed the move. But it was the opposition who then came even closer, with many baffled at the goal not materialising.
With some textbook fluent football, Lewandowski was once again put in a position to cause damage, playing it across to Muller but the Pole's pass was not up to scratch, forcing his partner to control it, losing vital seconds as Juventus hurried back to clear their lines.
After a staggering 15 minutes of play, Bayern Munich had 77% of possession, yet remained unable to infiltrate enemy lines. Any time the ball was in the hosts' favour, nothing came to it, and the opportunities to do so were little with a high line being played, the risks weren't worth it either - Lewandowski misfiring a cross saved them from another scare on the counter attack.
Arjen Robben, who had enjoyed himself in the opening stages with a lot of freedom to run, saw his shot just whistle over the crossbar, but Bayern continued to knock on the door. In fact, they almost were given a rude awakening at the hands of Paulo Dybala, unable to control a long ball into dangerous territory.
Despite the chance, by each passing minute Juventus' grip on the game continued to wither: Lewandowski yet again was in the spotlight with his header straight at Buffon after a promising Thiago cross. Juventus had little chance in the midfield battle with Bayern's pressure causing them all sorts of problems.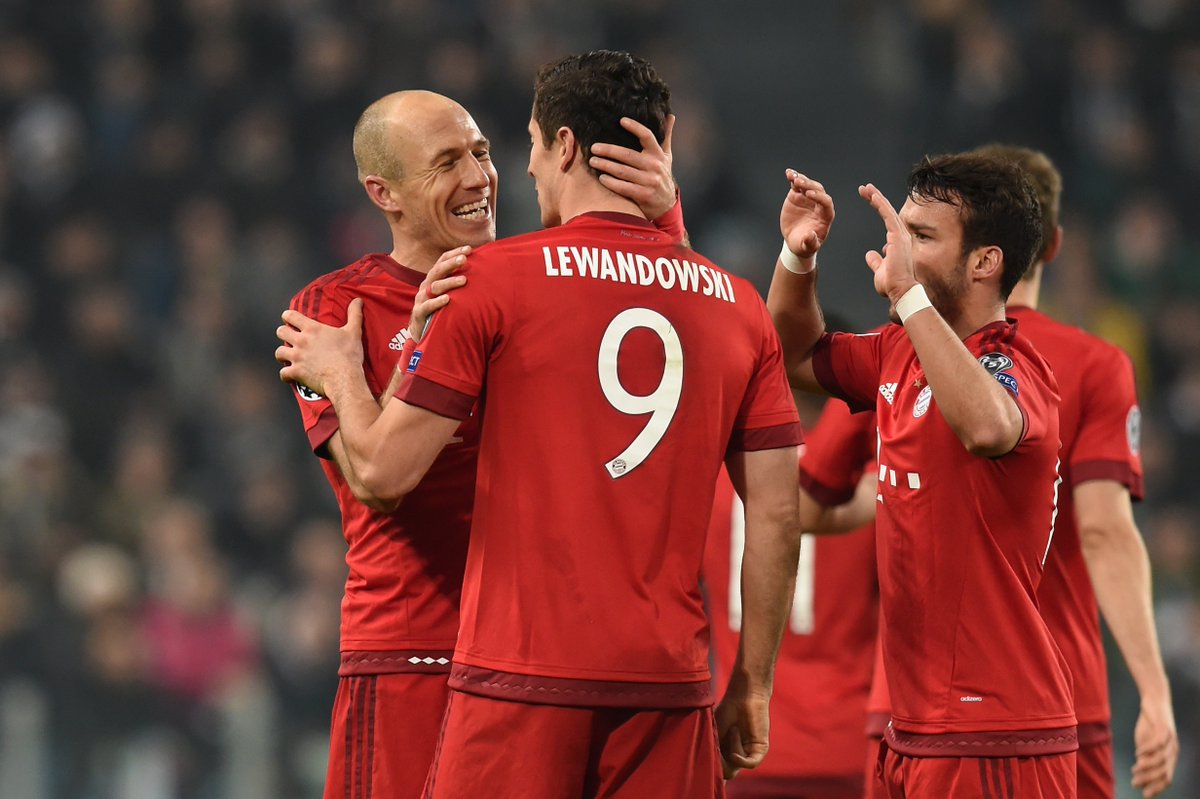 Image: Sky Sports
It was seemingly inevitable, and 3 minutes from the interval Bayern Munich finally got their goal. Robben surged down the right flank to begin the move, while Costa salvaged the overpowered cross which Barzagli was unable to clear, dropping for Muller to sweep home inside the box and give the Bundesliga Champions a very well deserved lead at half-time.
Following a pedestrian couple of minutes to begin the second-half, Arjen Robben killed the game off - at least that's what was thought - by ending a swift counter-attack in style. Lewandowski broke free with a header to give the Dutchman a look-in on goal, cutting in and curling into the corner.
However, while the scoreline may have suggested so, Juventus were far from down and out. Feeding off the energy in Turin, they rallied and looked to materialise a comeback, and were soon rewarded through Paulo Dybala. The rising star punished Kimmich's error on clearing Pogba's cross, and he propped up to put it past Neuer to bring the game back into life.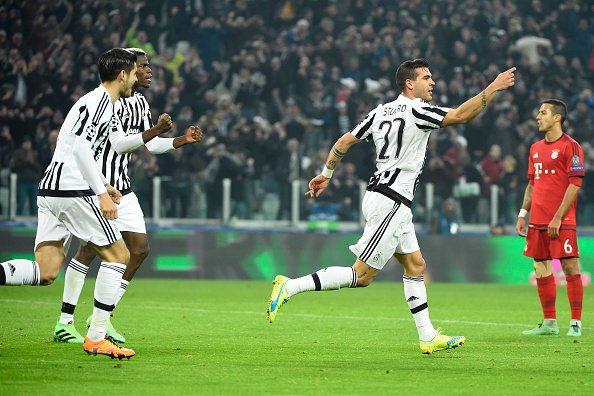 Image: Getty Images
While Juventus were hardly throwing the kitchen sink, Bayern Munich seemed to have cooled off. It left it down to a super sub, in Sturaro, to complete an incredible comeback. In the 76th minute, Morata was let loose by a Mandžukić pass, guiding it across to Sturaro to fire home and equalise.
Franck Ribéry came ever so close to throwing his name into the hat for the super sub but his attempt just fizzed wide of any player to poke home, while Vidal showed little love lost by receiving a late booking for a foul on Morata.
With just a few minutes remaining, Juventus held together strong while Bayern controlled possession, and the seconds winded down to conclude a thrilling first leg. Bring on the second...