Could Manchester City Be the Premier League's Biggest Hope of Succeeding in Europe?
Following a history of mishaps in the competition, a breathtaking performance against Kyiv in the Champions League shows just what they are capable of
Manchester City and Europe just don't get along. Or at least, that was the case until this season. It appears that the curse that once plagued the Citizens' continental hopes is fading into the distance. Their first leg round-of-sixteen encounter against Dynamo Kyiv proved to be a magnificent success; and know the hopes of a nation could lie solely on their shoulders.
While their cross-city rivals Manchester United crashed and burned out of the group stages, along with a struggle in the Europa League, Manuel Pellegrini's side have continued to excel. The London clubs meanwhile have a large task in front of them for return fixtures against Paris Saint-Germain and Barcelona, but City are in the most envious of positions.
It was a little less than four years since an English club won the first leg of a Champions League knockout tie. In quite spectacular fashion, the Sky Blues ended that dry patch emphatically. Speaking of English clubs, the pressure was piling on City back in the domestic format, but in their away trip to Ukraine they flourished and echoed a side perfectly capable of clutching the title.
Although, this is not about the title - this is European supremacy; a feat which had eluded them for more than 4 decades. For understatement purposes, they're a little off Barcelona's standard - like most clubs in Europe - but they remain the Premier League's biggest hope to bring the crown back to England.
Sergio Agüero, David Silva and Yaya Touré all found the net in Eastern Europe as part of a classy performance where at times the limits looked endless. Everyone affiliated with the club will hope this becomes more of a frequent occurrence.
Image: Getty Images
Agüero, City's resident Argentine hitman was clinical as ever to open the scoring. On his day he is one of the best on the planet, and proved so in the first leg with a swift finish after the ball was headed into his path from a corner kick. His injury troubles have stagnated him on previous occasions, but should he continue to healthily lead the side up front, the horizons are tantalizing.
One of the avenues in which they were successful was pressurizing and forcing the Ukranians to make mistakes. A swarm of neon green shirts continued to surge forward and prepare for a dispossession to then counter and punish the opposition; and with Guardiola set to take over at the end of the season, he'll be excited to continue working on that part of their game.
With more than 5 minutes from the half-time interval, David Silva prodded in from close range. An unlikely role for the orchestrator, who was instead at the end of a lovely swift move that saw Sterling set free down the left. They went into the break flying, a first-half of fine football executed to perfection.
Fondness to play from the back was also clear, unquestionable with the formidable partnership of Kompany and Otamendi holding strong throughout the first 45 minutes. Everything clicked: it's a perfect template - but what matters is how they can sustain it, and the second period will teach them lessons.
Image: Sportal
Vitaliy Buyalskyi's sublime bouncing effort before the hour mark suddenly turned the attitude from cruise control to shakiness. The engines appeared to cool off as the game evened out for a while, although order would eventually be restored when City's numerous attacks and incisive play finally paid off.
A superb strike from Yaya Touré killed off any hopes of Kyiv getting back into the game and it yet again reverberated that the Ivorian's best days aren't past him yet. It capped off a sublime evening that all but places them in their first ever Champions League quarter final.
What on paper looked like a tough trip to Ukraine became the host for an event where City found their element; David Silva was the rightful Man of the Match after his interlinking play created chance after chance with the Sky Blues encroaching in the area. Raheem Sterling was a potent threat on the left, and everything just worked. If City can continue to replicate this, they can really go far.
But with all due respect, Kyiv are far from the calibre of Paris and Barcelona. But sometimes, the luck of the draw can help you go far - and it appears City are grasping this opportunity with everything.
On prior seasons, Manchester City have had tumultuous experiences. But now, as they verge on club history, they hold England's biggest hope to scaling the summit of European football this season - it remains a long stretch, but should things pull together as well as they did against Kyiv, who knows what could happen. This season's been unpredictable enough already.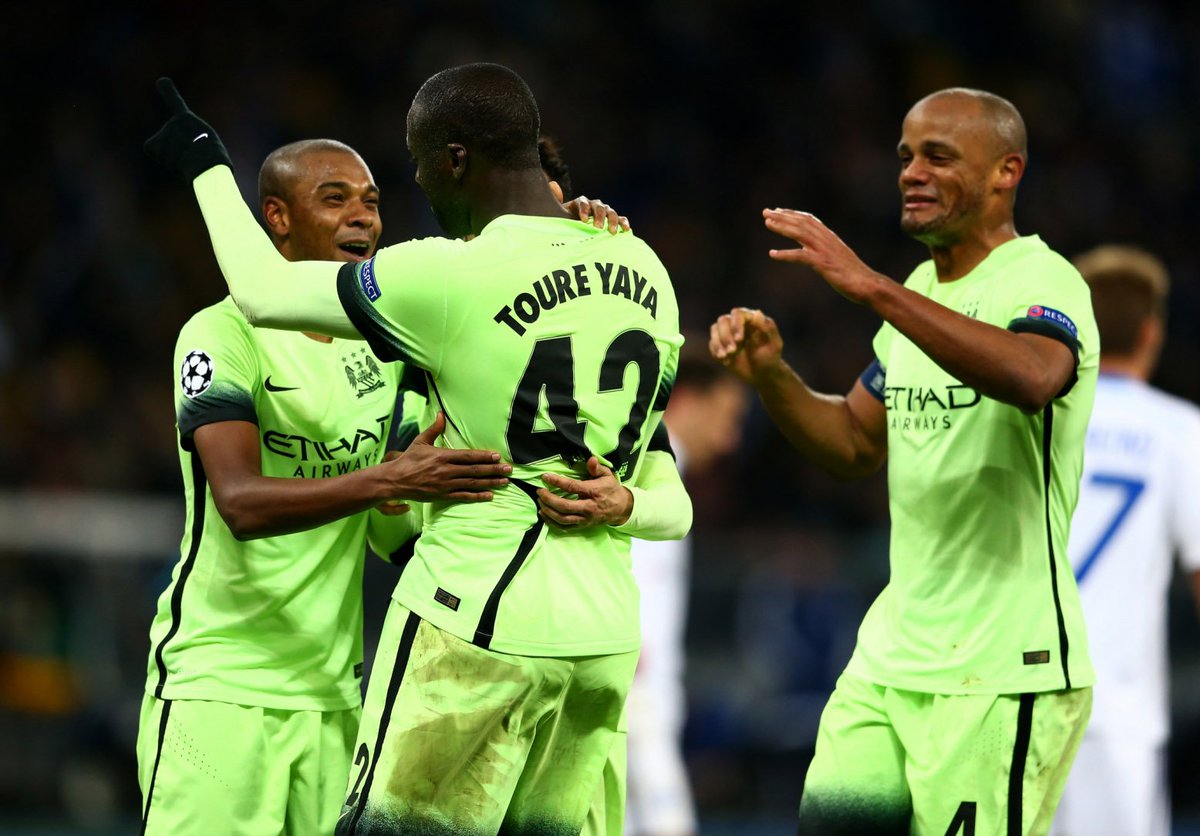 Image: Getty Images