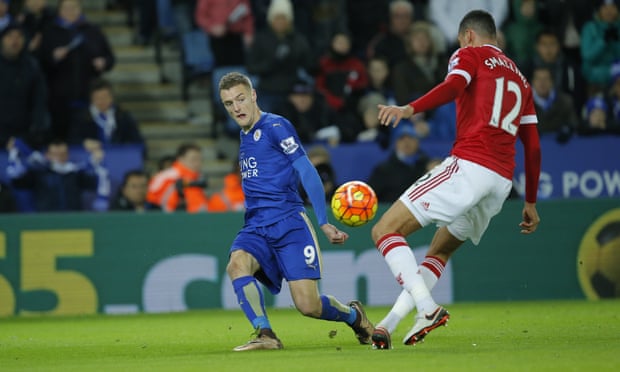 On a day the Premier League goalscoring record was broken by Jamie Vardy, Leicester City and Manchester United shared the spoils in a closely-matched battle at the King Power Stadium.
Leicester struck first through the man himself who pounced onto Christian Fuchs' through ball to slot past David De Gea and officially brake Ruud van Nistelrooy's Premier League record, while Bastian Schweinsteiger's header from close range levelled things up for Manchester United.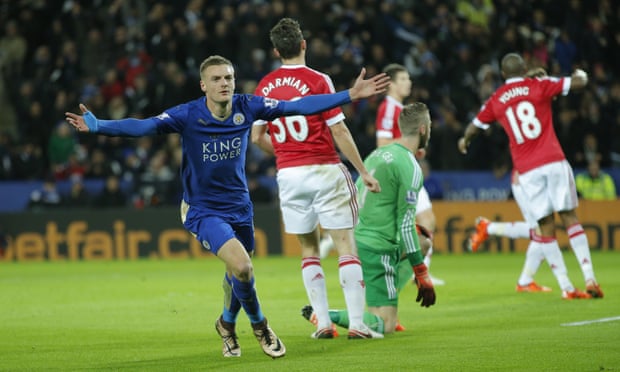 Louis van Gaal's men implemented their uncanny slow, methodical style of possession play into the game and especially after Vardy's opener, sucked the life out of the game and crowd in a cautious and systematic search of an equaliser.
Big chances fell for both teams in the first half; Riyad Mahrez brought David De Gea into action after his exchange of passes with Shinji Okazaki saw the Manchester United goalkeeper use his legs to parry the shot.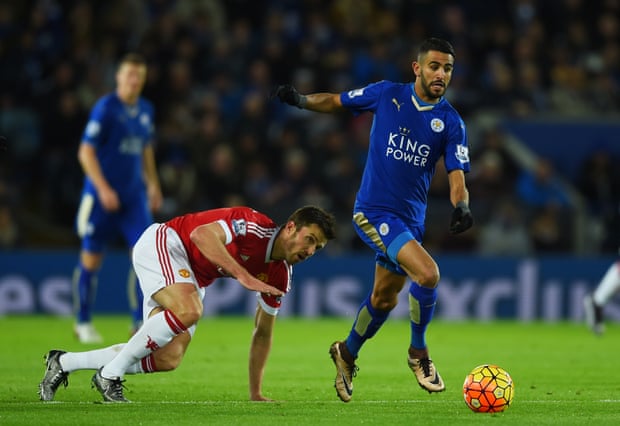 The Red Devils enjoyed spells of attacking football at times and Louis van Gaal saw glimpses of the type of football he wants to see - patient passing and systematic breakdowns that lead to openings of the defence. United probed and Young and Martial often pioneered the resurgence following Vardy's goal, but despite promising bursts of energy and pace moving forward, Kasper Schmeichel was hardly threatened in goal.
As United dominated the ball, they won themselves a corner in which a chance was finally converted. Mata swung in a dangerous cross and Bastian Schweinsteiger, tussling and eventually beating his marker, pounced forward to lash a header home and mark his first goal for Manchester United. Hope was restored for The Red Devils and The German immediately ordered a rally in time for the second half.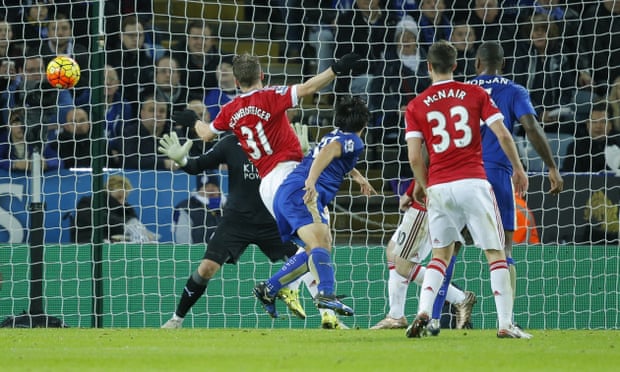 It was more of the same in the second half as United dominated possession and controlled the match tempo, while another huge chance occurred moments after play commenced. Similar to his first goal, Bastian Schweinsteiger was picked out in the box again and The German fired a header at goal. But, it obviously had it's differences to his earlier goal as this time Kasper Schmeichel was able to lash the ball upwards and away.
Meanwhile, down the other end, Leicester once again showcased the frightening speed of their attack on the counter. Riyad Mahrez pioneered the attacking move dribbling down the right and crossed in to Ulloa who took a step past Chris Smalling but his shot was lame and David De Gea saved with ease.
Late on, United showed signs of potentially stealing all three points. The introduction of Memphis Depay was a clear acquisition of pace and after his goal against Watford, the youngster almost made it two in two. Darmian did extremely well to climb high and win a header which allowed Depay to claim the ball and turn past his marker. His touch was poor, however, and the shot blootered over the crossbar.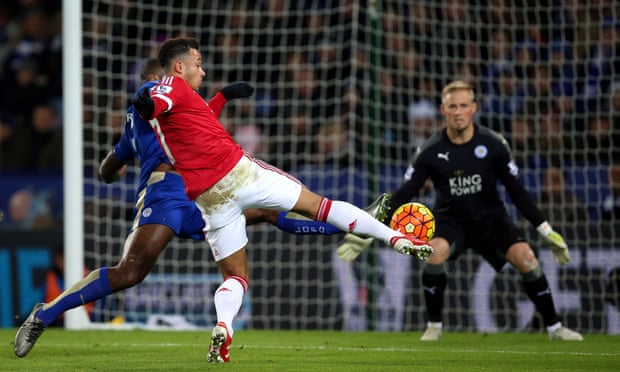 1-1 isn't a disastrous result for Manchester United, but once again alarm bells are sent ringing around Louis van Gaal's team. They lacked precision in the final third at times, and if it wasn't for Bastian Schweinsteiger, Leicester would have exited the field victorious. United do, however, have a great and always-improving success in Chris Smalling. He made vital interceptions, won the majotiyi of headers and kept the Leicester attack at bay alongside McNair and Blind. The 26-year old was undoubtedly The Red Devils' best player.
As for The Foxes themselves, it's another move in the right direction as far as progression is concerned, They have a quick, in-form, mobile and meticulous striker in Jamie Vardy whose new goalscoring record clearly epitomises his amazing improvement and role of the important pioneer in Claudio Ranieri's attack.
Overall, a draw is a fair result based on the balance of the match. Both teams had chances, but terrific defending and goalkeeping from each side frustrated attackers several times. Leonardo Ulloa or Memphis Depay could have won it in the second half and they will be kicking themselves - however Leicester and Manchester United remain in the top four and that is always a big positive.