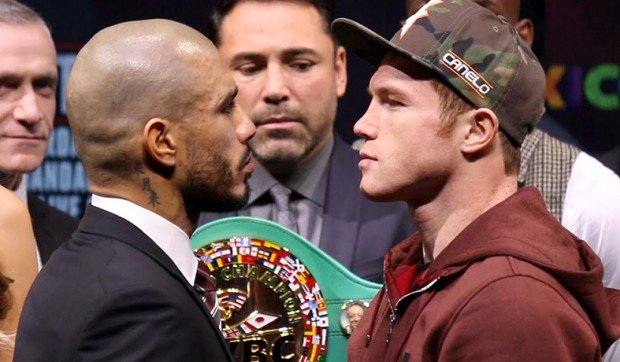 Miguel Cotto (40-4, 33 KO) and Saul Alvarez (45-1-1, 32 KO) duke it out on HBO Pay-Per-View Saturday, November 21 at 9PM US Eastern time.
A full weight class separates Cotto and Alvarez. Cotto seems to be a small junior-middleweight at this point while Alvarez is a small middleweight. This size difference is apparent in face-offs. Alvarez is taller by two inches and his reach is longer by three in comparison with Cotto.
It is believed that Alvarez has the better hand speed whereas Cotto has the quicker feet. What this means? Stylistically, Alvarez is a boxer-puncher rather than a pure aggressive brawler. Many feel this cost him against Floyd Mayweather, who was quicker than Alvarez and purely boxed the boxer-puncher on the outside. But Cotto may offer Alvarez a favor.
Alvarez will not have to chase after Cotto as he has the longer reach. Cotto spends a lot of time bouncing around on the outside after landing one meaningful punch at a time; his pressure is not sustained. Cotto's inability to finish Sergio Martinez earlier is worthy of criticism: I attribute this to his lack of constant pressure.
Cotto's ability to work his way in with his better footwork may be offset by Alvarez's hand speed. Cotto, who will bounce back out anyway, can be limited in the number of times he works his way in by Alvarez's activity. With Geale, however, Cotto's footwork and head movement was not accompanied by any closing of distance; he often times moved backwards.
Therefore, Alvarez can afford himself time to move his feet by making Cotto pause during his punches. Cotto frequently uses the shoulder roll defensively, which does not facilitate forward movement; nor does Cotto use it to draw his opponent inward to counter with a right hand; and it hinders Cotto's use of his left hook.
For Alvarez, the jab is the punch that will induce Cotto into that shoulder roll posture that nullifies his offense, that will make Cotto back up and bounce around to reset himself.
Against Daniel Geale, Sergio Martines and Delvin Rodriguez, Cotto was the bully.
No doubt Alvarez will be looking to land a left uppercut to counter Cotto as he comes in leaning over. Cotto has the power to hurt Alvarez, but it would likely have to come during an exchange where he takes a risk to land his left hook. Better that the risk is taken later when Alvarez is tired.
Which is where Cotto has the advantage. I am not convinced that Cotto will prove to be too fast for Alvarez early on. If Cotto had longer arms, the case could be made. But Cotto will want to get inside Alvarez's hand speed, and Cotto has struggled with speed, and can be kept honest by Alvarez's power.
Alvarez is rightly favored...because he is yet again cherrypicking a smaller opponent. Cotto's trainer, Freddie Roach, was so insistent on making this fight happen that perhaps he has devised the right strategy to take advantage of Alvarez's tendencies. As I see it, Cotto, like Alvarez, is a boxer-puncher who is less two-handed and will have to overcome a reach advantage while preferring to bounce around on the outside and land meaningful punches, if beautifully, once at a time.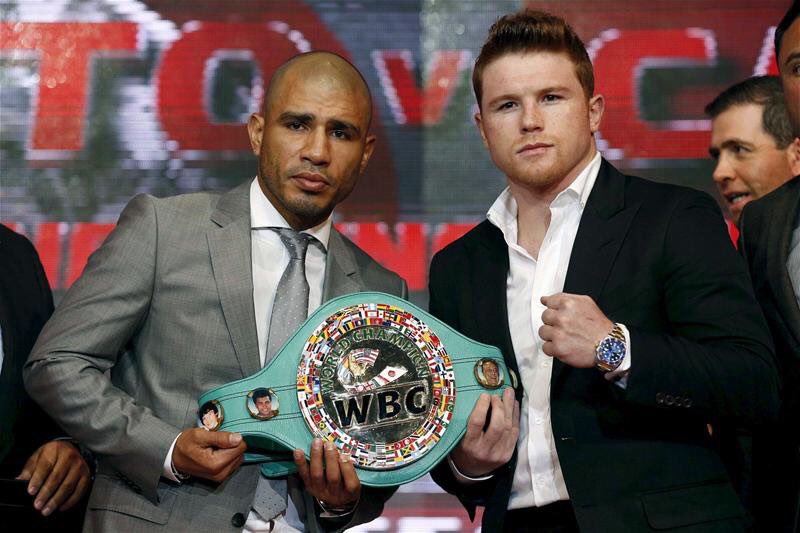 Guillermo Rigondeaux (15-0, 10 KO), rightful champion who defeated pound-for-pound sensation Nonito Donaire, will return to this undercard against Drian Francisco (28-3-1, 22 KO). It is sickening that HBO is even being graced with an appearance from Guillermo Rigondeaux at one of its events.
HBO is not worthy of licking the dirt off of his shoes. Rigondeaux has recently signed a deal with Roc Nation Sports, the same company that Miguel Cotto and Andre Ward are signed to. Thus Rigondeaux and his opponent are last minute additions.