Romelu Lukaku quickly responded to Danny Ings' first-half goal to give Everton a hard-fought point against cross-city rivals Liverpool in a well-matched Merseyside Derby at Goodison Park.
The Belgian capitalised on a misjudged clearance by Emre Can to fire in to the bottom corner on the stroke of half-time, after Danny Ings managed to head in from a corner just a few minutes prior.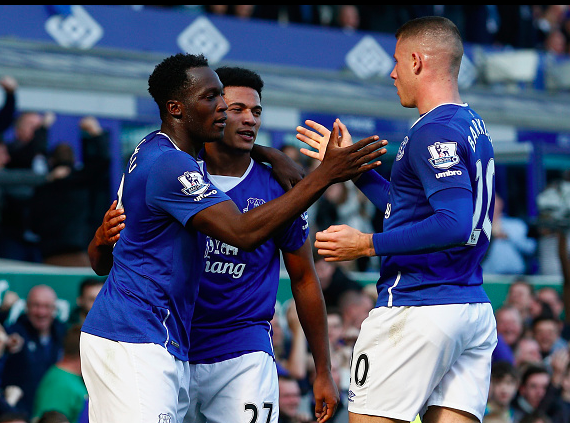 Image: PurelyFootball
Reaching fever-pitch in Merseyside, Liverpool got the action under way and eventually got the better of the early exchanges.
Martinez deployed his troops to play very attack-minded, but it was the Redmen who had more surges forward. Daniel Sturridge dragged his shot wide before Skrtel's header bounced over goal as they took advantage of a rather unfamiliar Everton back line.
As a typical derby would go, there were challenges flying in all over the place, Barkley felt the wrath of them but to keep the game flowing, Atkinson let a lot go. Continuing to test their chances, Milner saw his shot stopped by Howard the near post, but through each and every attack, Rodgers' men grew in confidence.
Those feelings would be temporarily dismissed when Ross Barkley delivered in a perfect ball from a free-kick which Steven Naismith got to the end of. But fortunately for the visitors, Simon Mignolet was there and steadfast in palming it over goal with a cracking save—and he'd be called into duty a few minutes later when Naismith teed up McCarthy for a shot from the edge of the area, but the Belgain kept it away from the far bottom corner.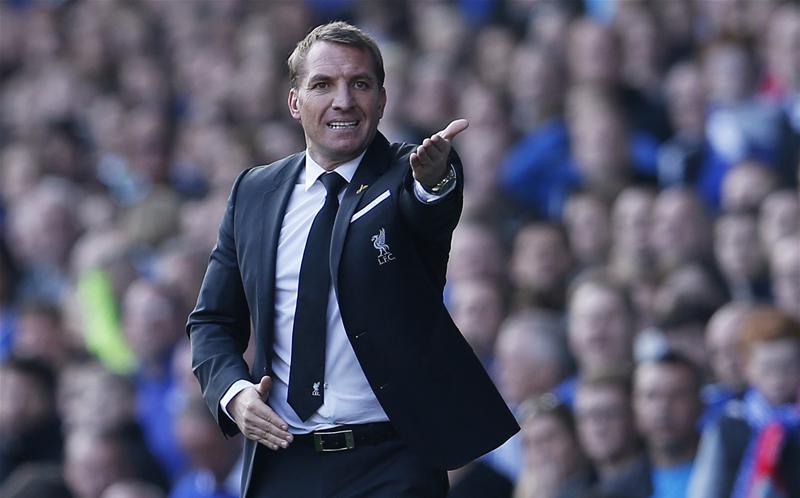 Image: Squawka
It would be some 35 minutes before the typical derby scraps began. Emre Can—an unlikely culprit—squared up to Galloway after a tussle, but Milner, who played peacemaker throughout the game, defused the situation.
Still a work in progress was the duo up top of Sturridge and Ings, the former was not very pleased when he was unmarked in front of goal but Ings couldn't find him.
The former Burnley man did however redeem himself with a touch of luck and a lot of poor Everton defending as he knocked in a header off a corner from close range, even when surrounded by several defenders.
With the noise at Goodison Park plummeting from deafening to silence, Romelu Lukaku spearheaded the revival attempt and would soon be rewarded. Emre Can recklessly belted out a cross from the right and it hit Skrtel, falling to Lukaku who was ever the poacher as he smashed it with his left foot into the bottom corner, meaning the first half finished all square.
All in all, the second half wouldn't possess the intensity that the first did, but it remained intriguing. Mignolet palmed away Lukaku's cross while the striker continued to really graft to possibly win the game, holding up the ball and receiving a loud ovation from the Everton faithful.
End-to-end stuff continued, Barkley slashed wide while Howard collected a cross; but neither side could find the lead. Lucas Leiva was lucky to have not been sent off towards the latter stages of the game for a deliberate trip to Ross Barkley when he was already on a yellow card, while Sakho had to be restrained when him and Lukaku had a tangle in the area.
As time ticked down and the final whistle blew, the bragging rights were shared in Merseyside. That was a fair scoreline and it personified the very best things from a derby.
— #TSMMatchday (@TheSportMatrix) October 4, 2015
More TSM Matchday coverage here.
As it happened