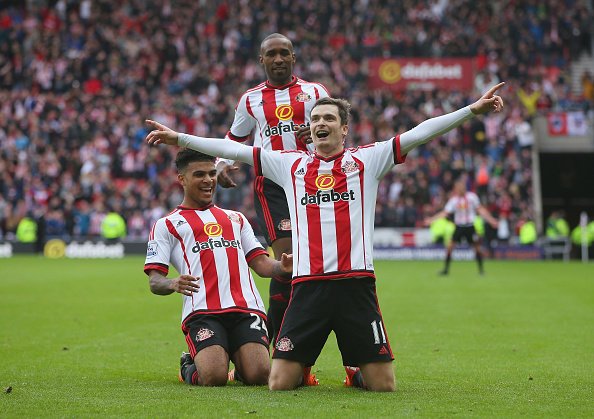 Sunderland 3 - 0 Newcastle United
Adam Johnson pen (45'),

Fabricio Coloccini sent off,

Billy Jones (65'), Steven Fletcher (85')
Barclays Premier League
Sunday 25 October 2015
12:00pm BST Kick-off
Stadium of Light, Sunderland, England.
Referee: Bobby Madley
Sunderland continued their recent history of derby delight as goals from Steven Fletcher, Billy Jones and Adam Johnson inflicted a painful defeat on Newcastle at the Stadium of Light.
As two of the Premier League's teams under the biggest scrutiny exited the tunnel onto the prime pitch, a raucous roar echoed from the Stadium of Light - a cauldron of recently rejuvenated hope with the appointment of Sam Allardyce.
After a lively 10 minutes, Newcastle were the side operating with more urgency, surrounded in the spine-tingling atmosphere that never fails to occur at the Tyne Wear Derby - a match more than usually significant considering the position both teams are currently in.
Colback dangerously swung in a free-kick from the right, and an unwilling head on from Mitrovic in the middle fell for captain Coloccini whose half volley from close range was saved by Pantilimon.
Former manager Dick Advocaat's hand-picked recruitment Younes Kaboul endured a tough first 15 minutes against Sissoko and Mitrovic especially; the ex-Tottenham player failed to pick up Sissoko obtaining pockets of space on the right as he continuously delivered dangerous crosses.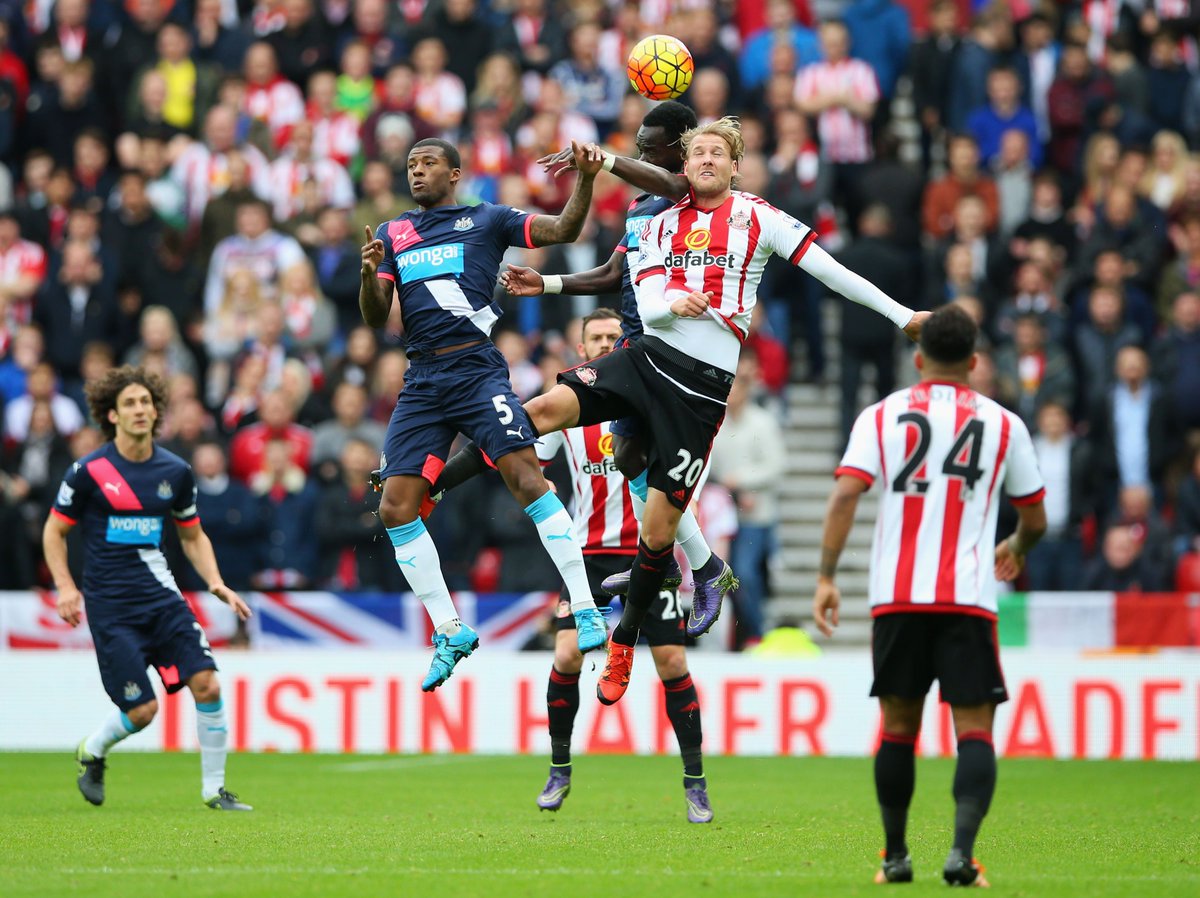 Colback fired low at Pantilmon, seeing his effort palmed away for a corner while Mitrovic was also denied from that exact corner. Subsequently, it was solid play from McClaren's men once more. They had been the much more lively, ambitious and threatening side; Sunderland were continuously being pegged back in their own half as Newcastle systematically broke them down with a plethora of attacks.
Once again, Sissoko was allowed to drift into his own pocket of space on the right, and this time whipped in a low, inviting cross for Perez in the middle who unfortunately couldn't find the magic touch he was looking for as he sliced the ball across the box.
Steve McClaren's team were evidently the stronger and more dangerous team; he wouldn't have had much to change at half-time leading up until the disastrous scenario that McClaren and Newcastle fans dreaded. After such a bright 45 minutes, their captain Fabricio Coloccini, apparently the most experienced player in the team, recklessly dived in on an advancing Fletcher into the penalty area.
The Scot was bundled over, screams for a penalty erupted from the home fans and referee Bobby Madley pointed straight to the spot. Fletcher fist-pumped with delight, while Madley increased Fabricio Coloccini's guilt misery by showing him a straight red card.
Adam Johnson stepped up and fired low into the bottom corner; beating Elliot who actually dived the right way. Sunderland were delighted, Newcastle were in disarray. That's the beauty and unpredictability of Premier League football, folks.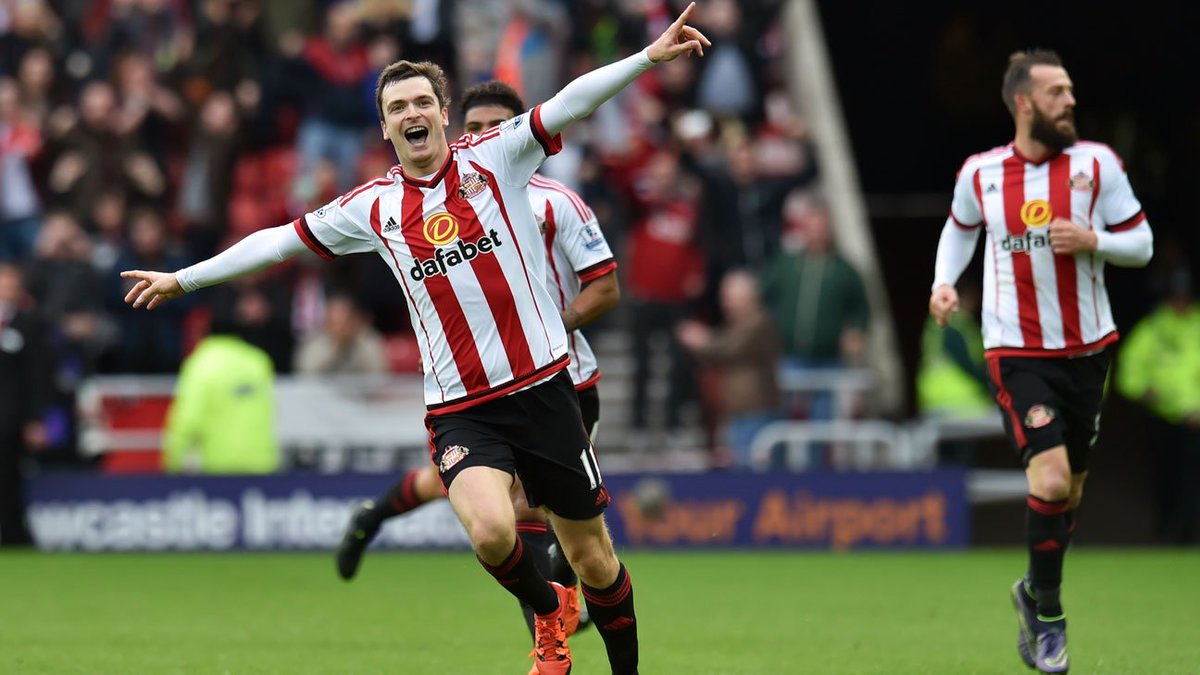 Second half
Perez chipped a ball into the area, but Cattermole's interception
that unwillingly fell to Mitrovic saw the young Belgian take a touch, then take it past his marker but to be eventually denied by the defiant Pantilimon who stuck a leg out to block his powerful strike from close range.
In the first half, Newcastle dominated possession, controlled the tempo and created a plethora of opportunities but ever since Coloccini's dismissal, they struggled to make a significant impact on the game and Allardyce's men progressed well with a fairer share in possession.
If there was any realistic hope for Newcastle clawing their way back into the match, it was wiped out by Billy Jones who, after a free-kick was whipped in, arrived at the back post to convert from close range after Wijnaldum was prevented from clearing the danger.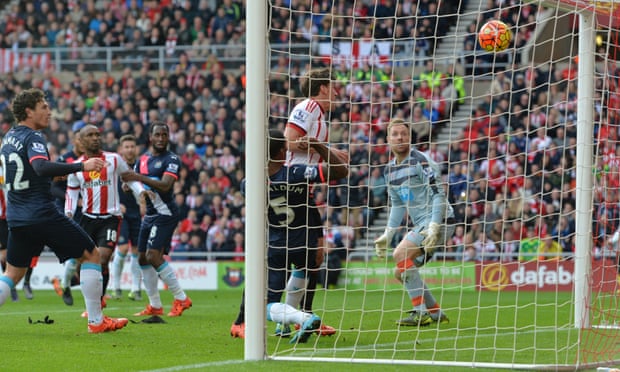 Every time Johnson ran with the ball, Newcastle players immediately backed up in defensive mode; he was causing major problems down the right flank. This time, he dropped a shoulder on his marker, strode onto his left foot and struck powerfully from outside the area, only to see his effort bounce back out off the crossbar.
Moments later, Johnson crossed in for Fletcher but the Scot only just narrowly missed the ball and it trickled out for a goal kick. Furthermore, Sam Allardyce can be satisfied with that second half performance. His side kept the Toon at bay and then killed the game off.
Newcastle rallied late on with Thauvin moving in and out of the area looking to create a spark, but when he did pick out a teammate, they were denied by Pantilimon who this time, stuck a leg out to keep out Wijnaldum. The Dutchman had worked hard and endured a tough battle all game, but he just lacked the end product which is a huge contrast to his performance against Norwich.
The home fans were anxiously but excitingly awaiting the final whistle, but Sunderland were seemingly not finished with inflicting more pain and misery on Newcastle. Kaboul, from the back, scorched down the left flank with Fletcher waiting in the box. His cross found the Scot, who hit it first time on the half-volley past Elliot to wrap up a huge win for Sunderland and, ultimately, earn bragging rights for the Black Cats.