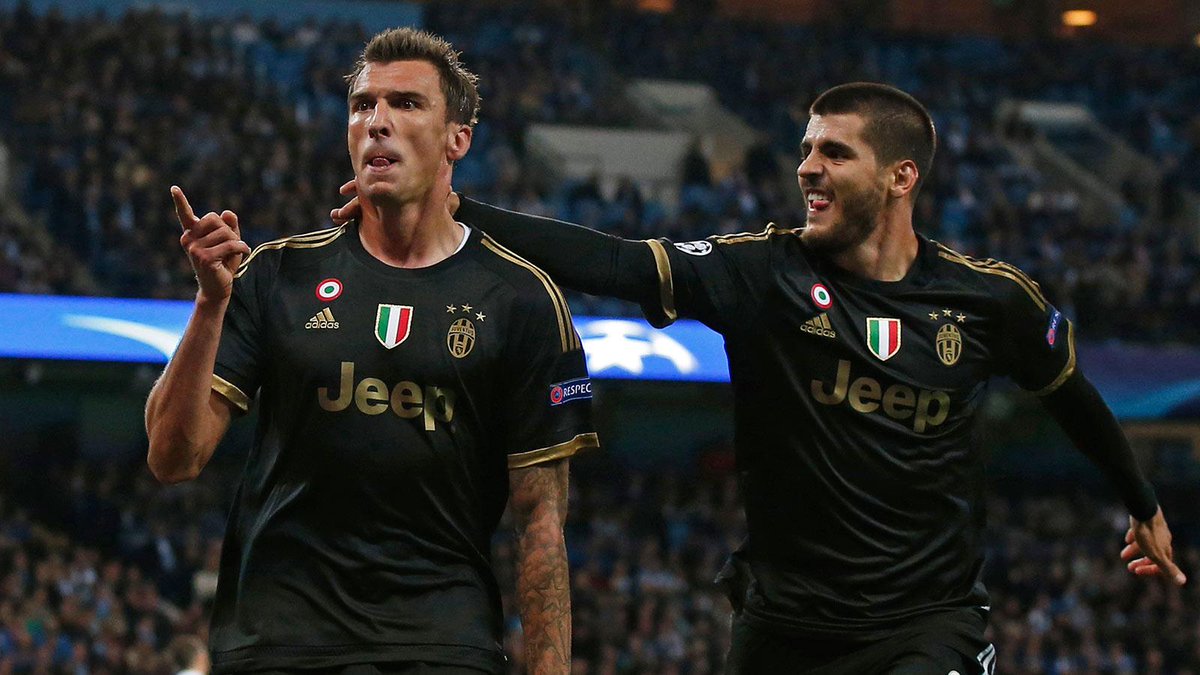 Image: FOX Soccer
Manchester City 1 - 2 Juventus
Chiellini (57' own goal), Mandzukic (71'), Morata (80')
UEFA Champions League
Tuesday 15 September 2015
7:45pm BST Kick-off
Etihad Stadium, Manchester, England.
Referee: Damir Skomina
Gameweek #1
Last season's runners up Juventus spoiled Manchester City's party at the Etihad Stadium on opening night where a Chiellini own goal was the opener just before an hour but that was ruled out by fantastic goals from Mandzukic and Morata.
Man City got the game kicked off to get the new UCL season underway. Fernandinho opened up Juventus and Sterling was in to score, but Buffon made a save and Silva couldn't knock in the rebound. Juventus played well when Morata went to score in an offside position, but Pogba wasn't and it was given as no goal, Morata interfered play.
Hernanes shot a good free kick but Joe Hart beat the net to get to the ball first. Man City had a free kick, from 30 yards out the ball went wide of the right hand post from the left foot of Kolarov.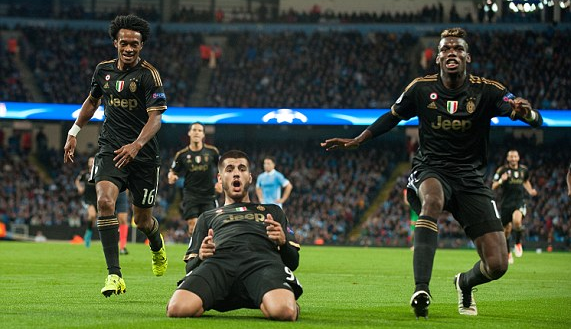 Image: Ian Hodgson
In the tight game half an hour passed and Cuadrado on loan at Juve from Chelsea missed from outside the box. A the other side Bony sent the ball wide from Silva, He sliced it badly. Kolarov crossed the ball in towards Bony and Chiellini cleared the ball away. It was goalless at half time.
The second half was kicked off by Juventus, Mandzukic was put through but he was just offside. The flag went up for Wilfried but Juve carried on with the ball. City were on the counter attack with Silva and Nasri trading passes. Kolarov made a pass but Bony ran away from the ball. Mandzukic hit the deck after a hefty challenge from City.
After 54 minutes City had the ball in the net, was it Kompany or Chiellini with an own goal? Chiellini said Kompany fouled him. Definitely a Chiellini own goal.
Sterling was in on goal but it was saved and once again Silva took the rebound but it was blocked and out for a corner. Juventus' Mandzukic had a good chance but Hart saved City from conceding their first goal of the season. A corner was up and away from Juventus but Pogba tracked back and sliced the ball wide. Kolarov made his way back onto the pitch after a change of shirt.
Just as De Bruyne was getting ready to play the rest of the game as Juventus score with Mandzukic. De Bruyne was on for Sterling to make his debut at the Etihad and in the Champions League for Man City. Vincent Kompany also went off and Otamendi from Valencia made his Man City debut. The city skipper went off with a calf injury.
A lot of subs were made and Juve's scorer Mandzukic was off replaced by Dybala. City are shell-shocked and Morata scored off of the post and in.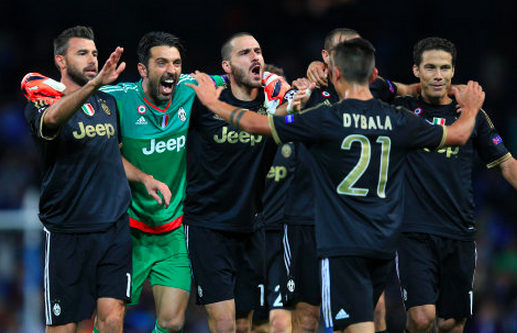 Image: ITV
Samir Nasri made way for Aguero. What could he do? Toure tried from distance but Buffon stretched into an amazing save. There was 3 mins extra and at full time it was Man City 1 - 2 Juventus, the Italians had given City their first loss of the season.
More:
Full roundup from Champions League opening night