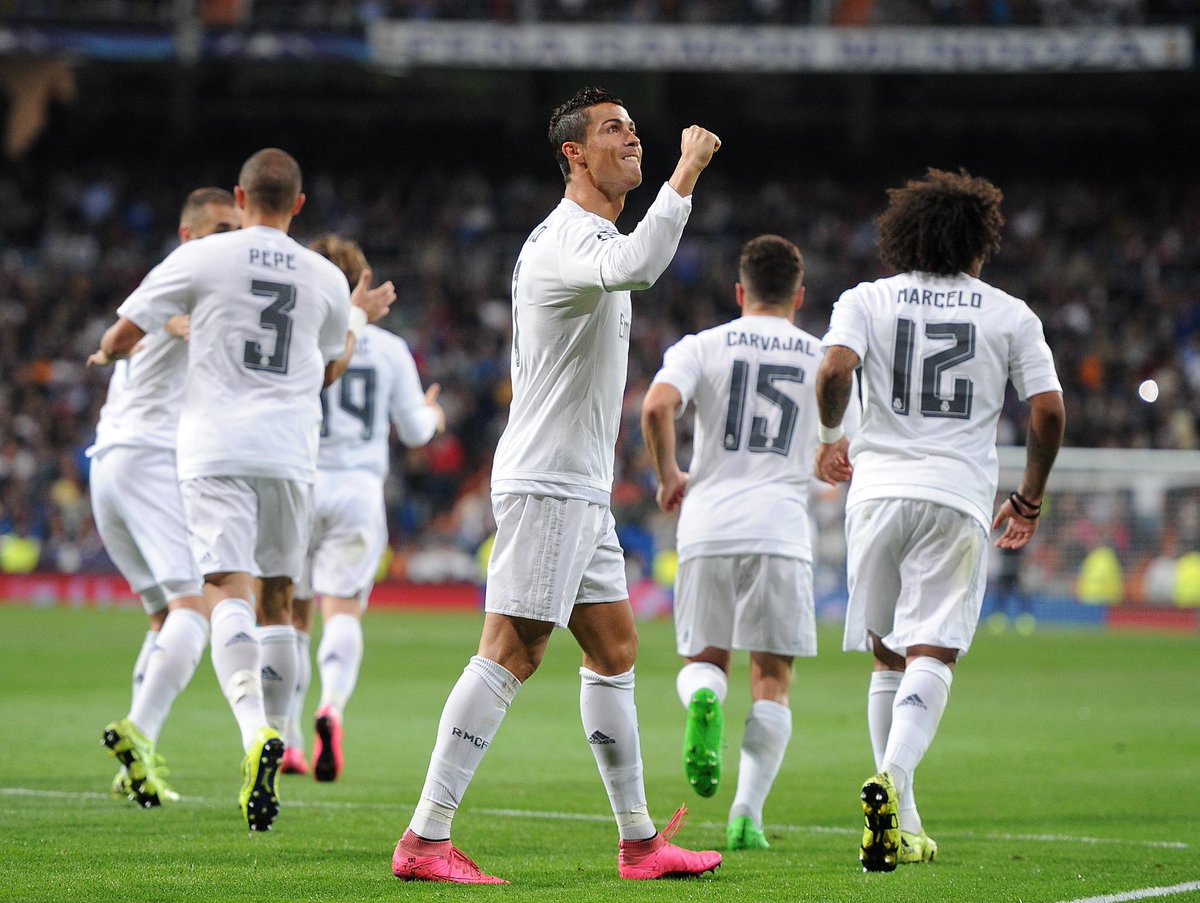 Image: SportsCenter
Indisputably the greatest club competition on the planet, the UEFA Champions League returned in some fashion as European football took to the spotlight once again.
Cristiano Ronaldo's hat-trick lead Real Madrid's victory over Shakhtar Donetsk while their noisy neighbours succeeded on a trip to Turkey, helped on by Antoine Griezman's double as they sunk Galatasaray.
Speaking of other cross-city rivals, things weren't so plain-sailing for Manchester United and Manchester City. Both took the lead in their games against PSV Eindhoven and Juventus respectively, but would find themselves on the receiving end of defeats, the latter—last season's runners up—making a statement at the Etihad.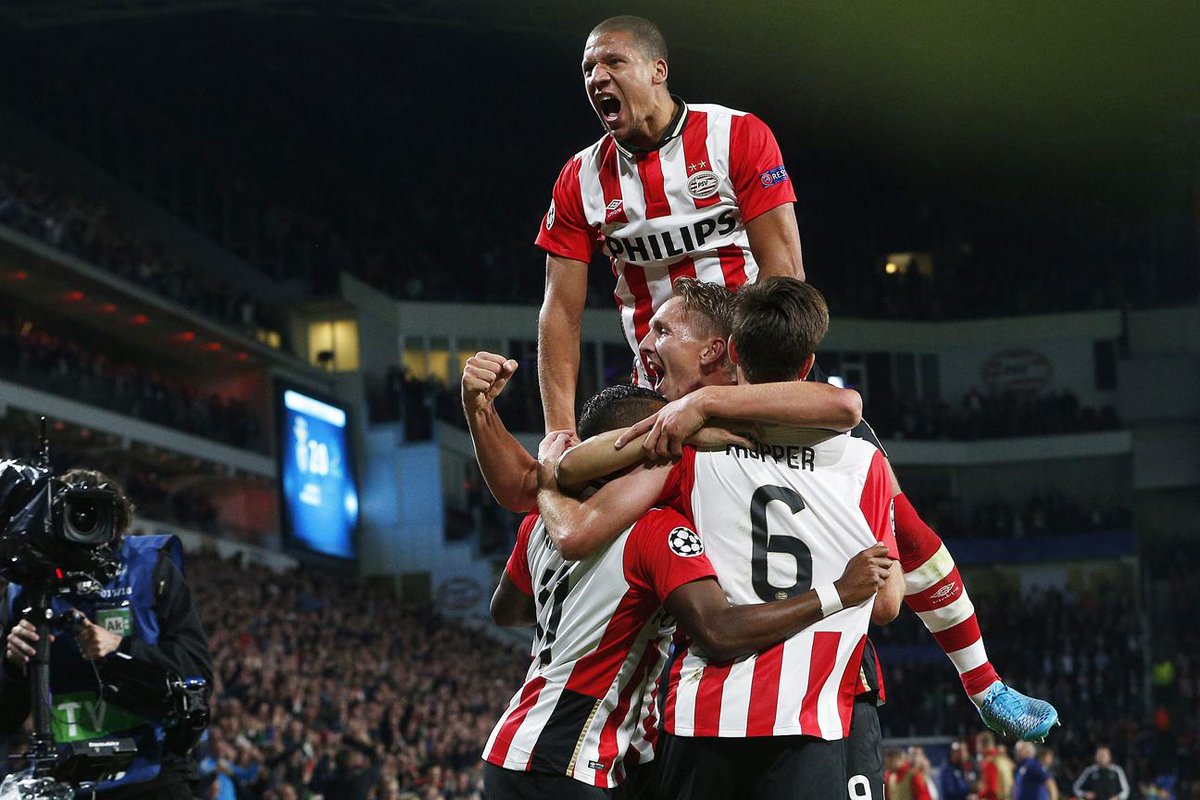 Image: ESPN FC
Angel Di Maria found the net for Paris Saint-Germain, while Sevilla made a smooth transition from winning the Europa League to success in the Champions League. There was all that and more on opening night—and here is the roundup for all the action...
Juve turn the tables on City
Manchester City 1-2 Juventus
Last season's runners up Juventus came back from a goal behind to ruin Manchester City's opener as Mandzukic and Morata overturned an earlier Chiellini goal to spark further doubt into the Citizens' European capabilities.
Manchester City were hopeful of converting their league form into Europe's biggest club competition while the Old Lady where attempting to shake off their Serie A stumbles by emulating or even going one further than their runners-up finish in last season's tournament.
Image: UEFA.com
The desires were well-matched and that proved so with a very even opening period. Juventus had their flurries and the Citizens had a lot of maturing to do in terms of becoming patient with the Italians' possession, but Kompany and Mangala were rocks at the back to keep things level.
From the second half, the hosts looked more dangerous and made it worthwhile as David Silva dangerously whipped in a corner, and a distracted Giorgio Chiellini, perhaps impeded by Vincent Kompany, headed it into his own net.
Juve weren't going down without a fight though, and after much knocking on the door, a long ball in by Pogba was delightfully met by Mandzukic, at full stretch, poking it past Hart to level the game.
Manchester City would be without their captain for crunch time as Vincent Kompany made way for Otamendi, and the lack of leadership would be shown in true colour when Alvaro Morata unleashed a fierce strike to the far corner after the ball rolled of Kolarov, silencing the Etihad.
Buffon lead the jubilant celebrations after the match, could The Old Lady go one further this time and win the UEFA Champions League?
Read a full match report for the game by Bailey Jones here
United stunned by Eredivisie champions
PSV Eindhoven 2-1 Manchester United
PSV Eindhoven came from behind to take all three points from Manchester United in a game overshadowed by a gruesome injury to Luke Shaw.
A formerly rocking Philips Stadion would turn sombre when Luke Shaw suffered a horrific injury at the hands of a Hector Moreno challenge which left the Englishman in agony and the spectators concerned with the apparent broken leg to the full-back.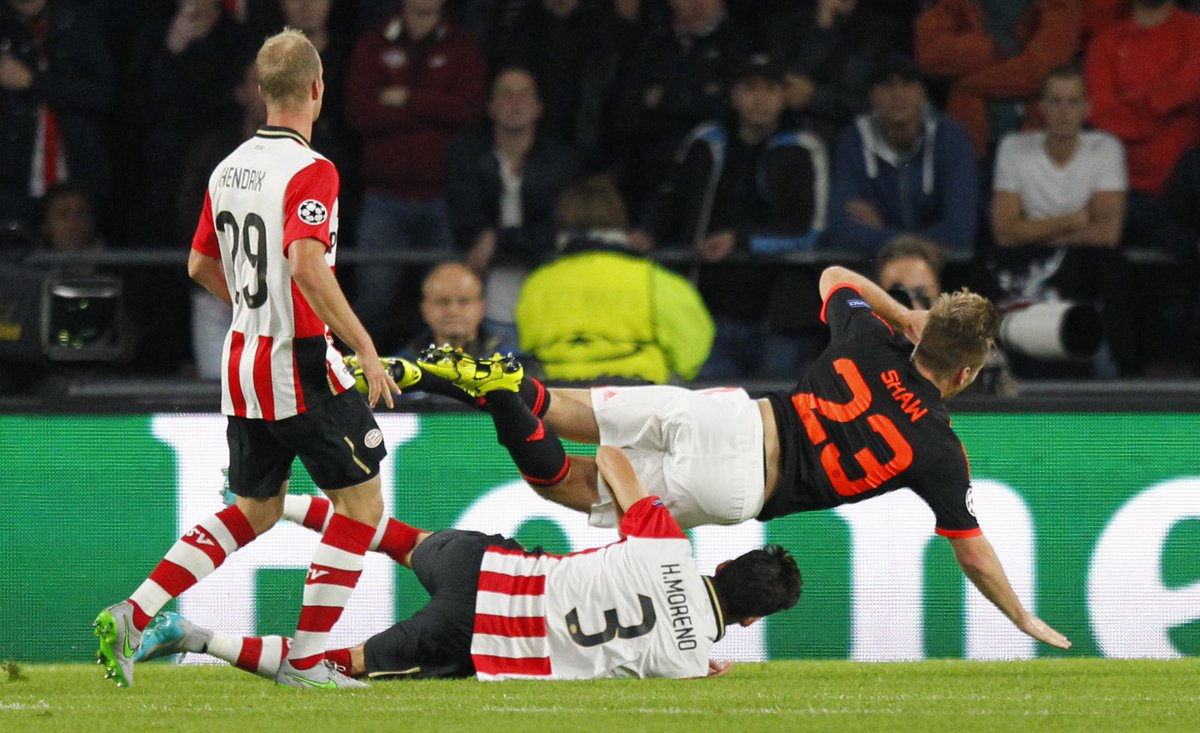 Image: Squawka
Things would take time to get the game restored at a full pace, but when it did, Memphis Depay would come up with the goods for his new club, against his old. Daley Blind sent him on a run down the wing, where the Dutchman weaved his way through two defeners and slotted the shot under the keeper to provide a lift-off for the Red Devils.
Eindhoven would put the game back on level terms in the lengthy period of stoppage time before the interval, with Hector Moreno's header from Lestienne's corner deflecting off Blind and past David de Gea.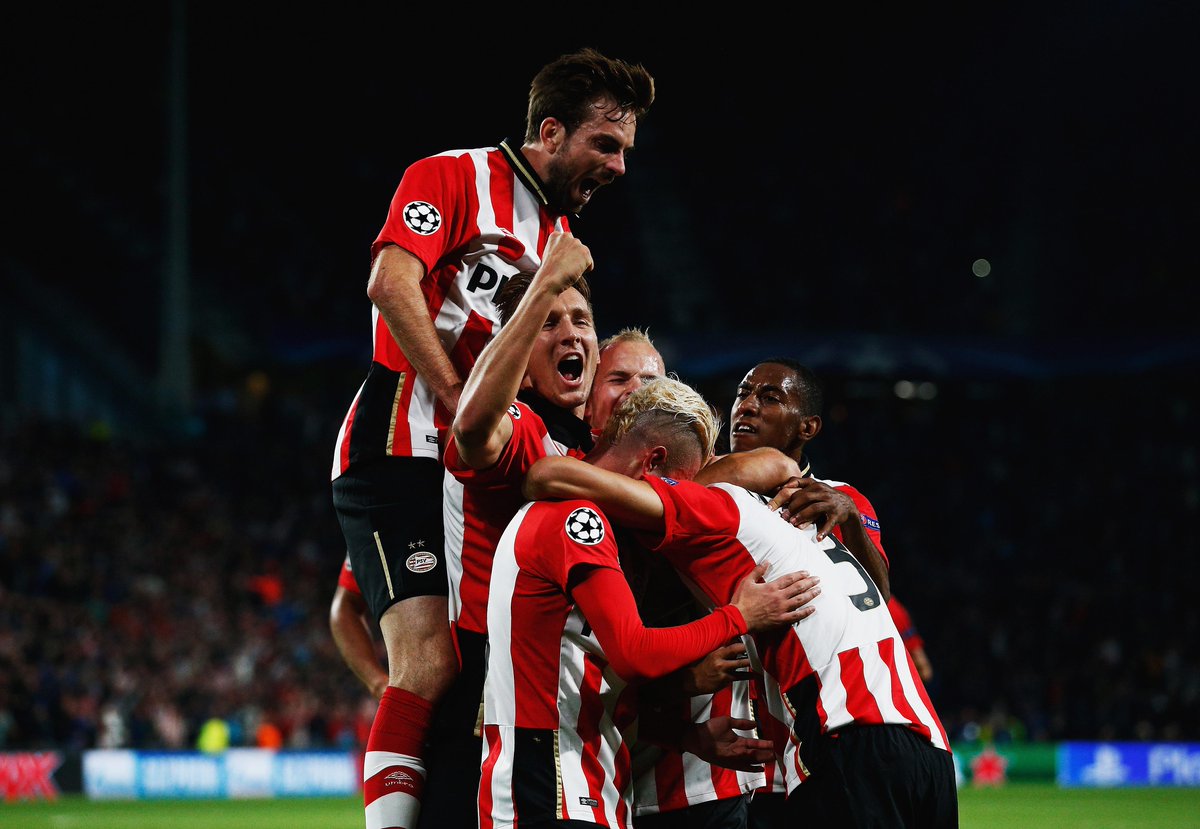 Image: UEFA
After more tangling in the second half, PSV then took the lead. A swift move forward was helped on by Guardado, to Lestienne who broke down the left flank and an exquisite pass to Narsingh allowed him to head it easily past the keeper and sink the visitors.
Ruthless Ronaldo breaks Shakhtar
Real Madrid 4-0 Shakhtar Donetsk
Cristiano Ronaldo scored a hat-trick as Real Madrid eventually broke a resistant Shakhtar Donetsk at the Bernabeu withSpurred on by the great noise at the Bernabeu, Real Madrid took the fight to Shakhtar but the Ukranians were hardly letting them go through. Isco created some early trouble with a dangerous cross while Varane almost gave it away for a goal on the other side.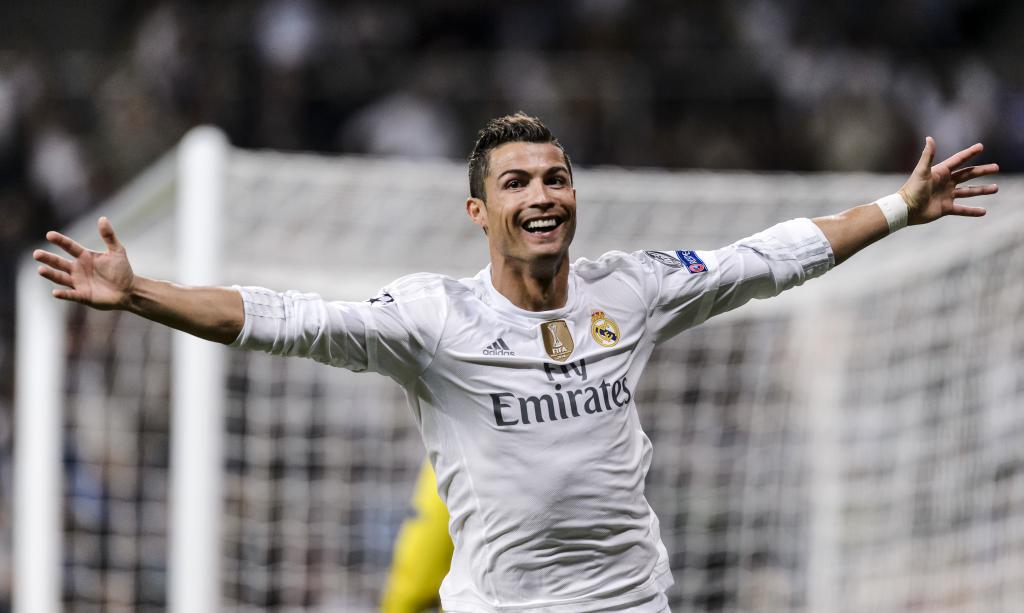 Image: Marca
The visitors were breathing a sigh of relief soon after when they were let off, as Karim Benzema, after circling past the keeper, fired it over goal to the reaction of a collective groan in Madrid.
Following a big blow with the departure of Gareth Bale after the Welshman sustained a calf injury, keeper Andriy Pyatov gifted him the chance after spilling Isco's cross, falling out to the striker to sweep away and put the hosts in front.
Despite that, the teams would remain well-matched in a competitive encounter before Taras Stepanenko's departure early in the second phase would put the visitors up against it. A second yellow was given for a late challenge on Sergio Ramos, giving him his marching orders.
Los Blancos would soon pounce on that opportunity as Cristiano Ronaldo added to his record-breaking Champions League goal tally by firing a penalty in the same direction where the keeper dived, but it was unstoppable
Soon after, the Portugese star would get another, yet again from the penalty spot as Shakhtar's heads really dropped. Again, it was too powerful for Pyatov to thwart him and Real Madrid all but secured a winning start to their Champions League run.
Completing the hat-trick and finding goal number 80 in the Champions League, he got on the end of a Marcelo's parried volley to head it easily away and make it 4-0 to the Spaniards, and that was that.
Powerful Parisiens cruise past Malmo
Paris Saint-Germain 2-0 Malmo
Paris Saint-Germain brushed aside Malmo at the Parc des Princes as goals from Di Maria and Cavani gave the French side a victorious start to their campaign.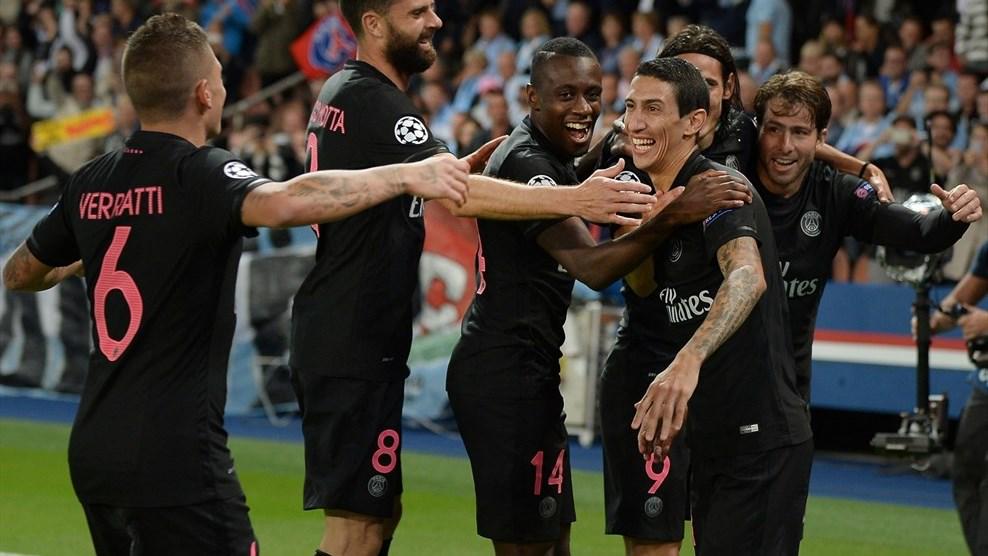 Image: UEFA
Angel Di Maria solidified the Parisiens hot start, scoring the first goal of this season's Champions League with a riveting strike after just four minutes. The Argentine raced down the right when played through, and despite a challening angle, he fired it into the far corner.
That was pretty much the declaration of the victory for the French, and Edinson Cavani further secured that with a thumping header after the hour mark. Maxwell's cross was flicked on by Ibrahimovic—playing against a former club—and the Uruguayan was there to meet it to double the lead, and that was the game decided.
Griezmann lights up the Turks
Galatasaray 0-2 Atletico Madrid
Atletico's super Spaniard Antoine Griezmann scored two as they eased past Galatasaray.
Antoine Griezmann's early brace really ignited hope as the Frenchman arrowed it in to the near bottom corner directing off Juanfran's cross.
And then, ever the poacher, he would get on the end of Diego Godin's header to make it two for Atletico after just 25 minutes. Later on in the game he could have found a hat-trick when he was put through on the counter but it was straight at the keeper. He wouldn't get the hat-trick on the night but he exemplified a fresh Atletico side who can go far in the tournament.
Around Europe
The rest of the action
Wolfsburg 1-0 CSKA Moscow: Julian Draxler provides Wolfsburg with a big opening win as they knock down the Russians. The former Schalke man went on a run when providing Kruse, and got it back before packaging a powerful header straight at Akinfeev, but he was quick to react and put a foot towards the ball as it came bouncing back out to open the account for VfL, giving them a lead they'd hold on to throughout.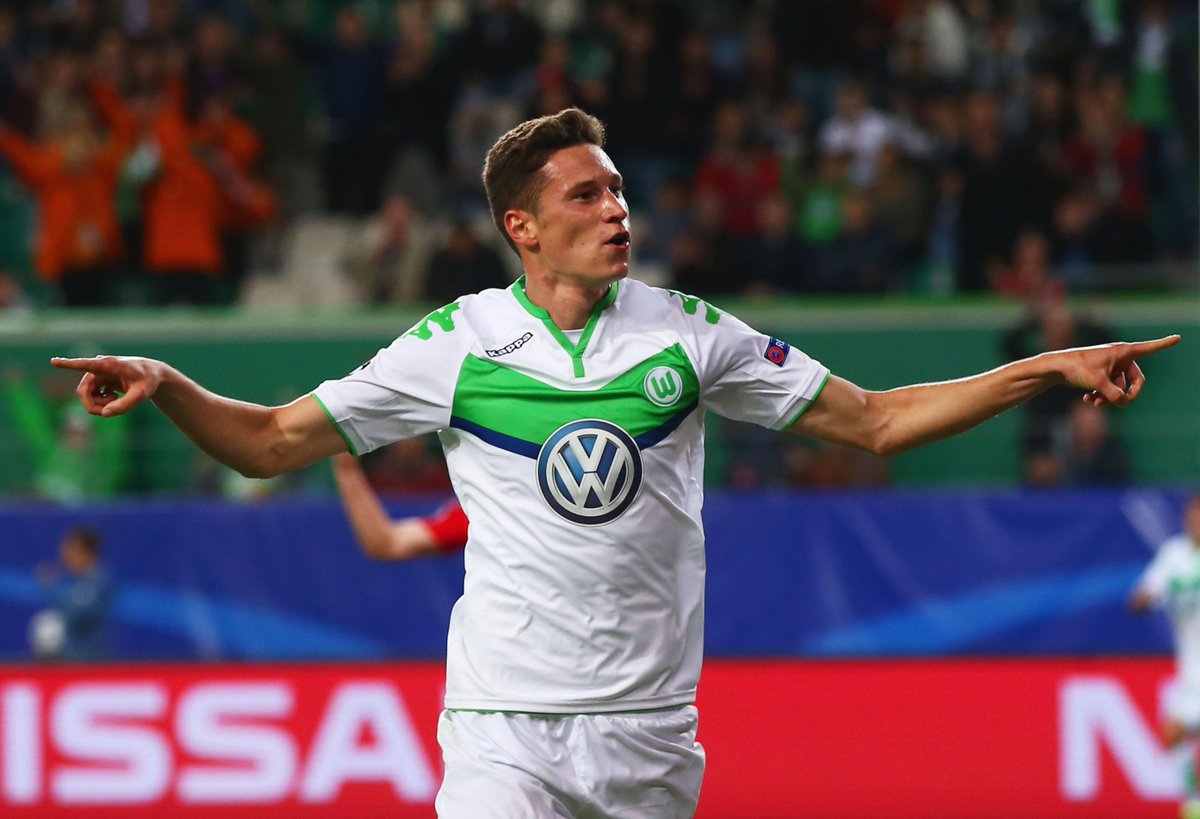 Image: UEFA
Sevilla 3-0 Mönchengladbach
:
Last season's Europa League winners made a smooth transition to the Champions League as they picked apart Borussia Mönchengladbach. Efforts came in plentiful supply early on, but the Spaniards manaaged to take control with Garneiro's penalty, one of three awarded in the game. He'd miss another, Banega would convert the third and it was all said and done when Konoplyanka found goal from a cross. A classy start to Champions League football from Sevilla, very impressive.
Benfica 2-0 Astana: Benfica started their group on winning terms as they dispatched a game Astana who made a good showing for themselves in their Champions League debut. Gaitan got on to Mitroglou's pass to put it past Eric, and then the provider scored a tap in to end it all.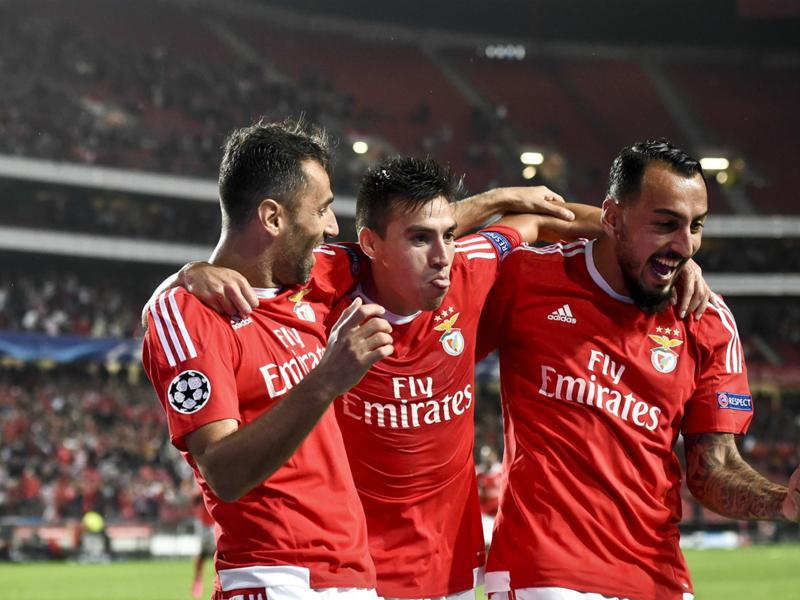 Image: GOAL
The wrap
And finally...
So there we have it. A total of 20 goals scored on the night, we leave you with some questions that should be answered soon...
Can Manchester United and City recover in time to make it out the group stage?

Will Messi be able to eclipse Ronaldo's scoring after the Portugese star got a hat-trick?

Could this finally be the year of Juventus?

How far can Sevilla go?
Well, this isn't a question, but anyway. It's a scintillating night to reopen the Champions League, here's to many more incredible nights of football.