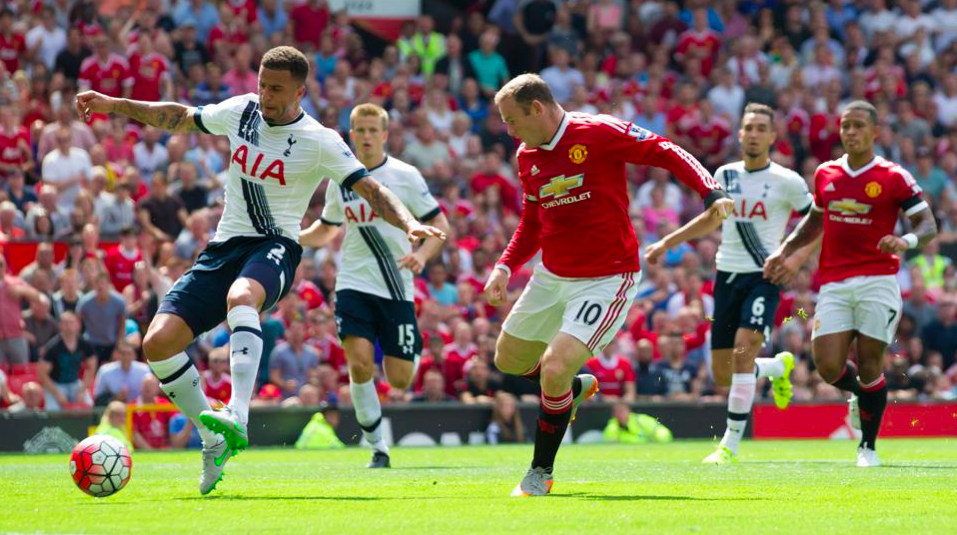 Image: Sports Illustrated
Manchester United and Tottenham Hotspur began their Barclays Premier League campaign in a subdued manner to say the least. When the dust had settled at Old Trafford well after Saturday lunchtime, both Louis van Gaal and Mauricio Pochettino were wanting much more from their clubs in the future.
Pre-season fatigue, not enough time to gel together, so on and so forth—the excuses bank will be taking a heap of withdrawals in the coming days. Excuses can only shield from reality for so long, though.
The deciding factor in the first game of the Premier League season would not come down to one of the Red Devils' star summer acquisitions, nor would it come from Spurs' wonderboy Harry Kane. Instead, it was an own-goal of all things that awarded 3 points to the hosts after 90 minutes of mostly uninspired football.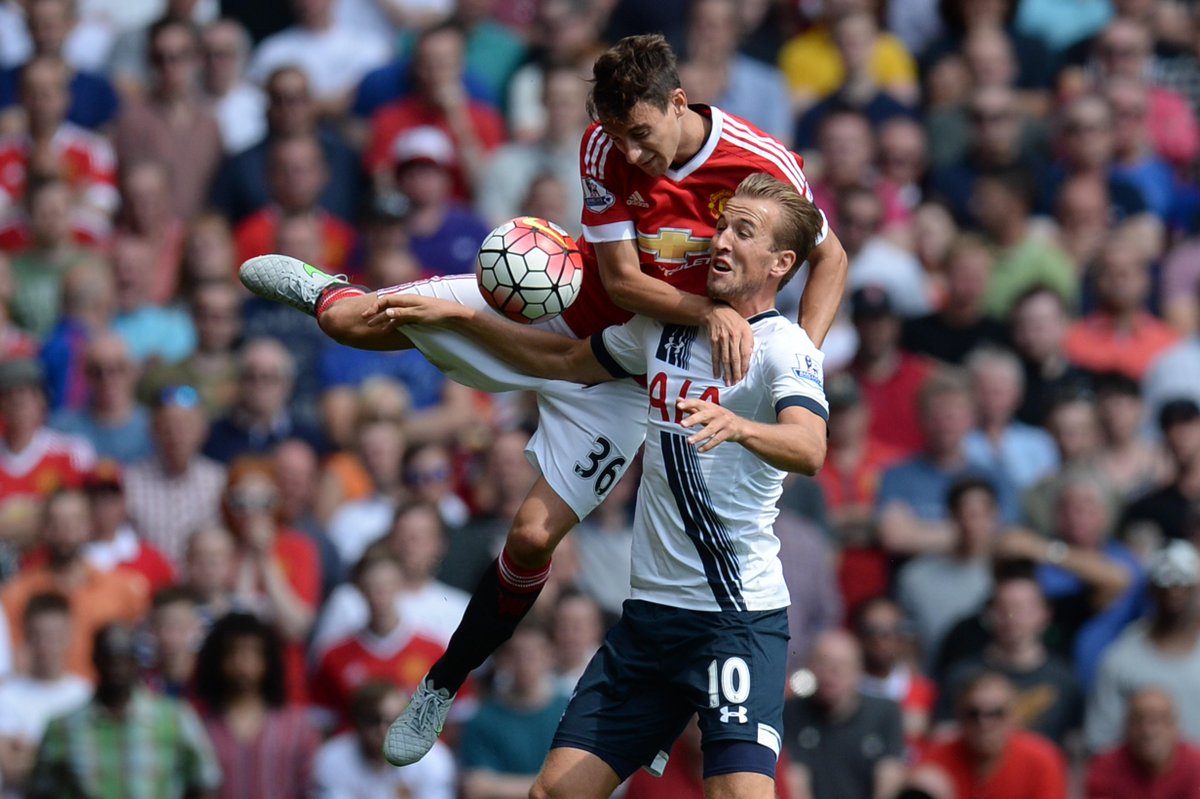 Image: Sky Sports
Harry Kane's lobbed ball which found Christian Eriksen eventually resulting in an over-powered chip from the Dane seemed to foreshadow a series of bright things to come, but in the end that class would be exchanged for late, rushed attempts to salvage a point from Louis van Gaal's men.
More:
Manchester United 1-0 Tottenham match report
There were two contrasting elements which were referenced above that held the key to this game. Manchester United had made a host of signings which would drastically affect the starting XI while Tottenham were playing 2 days after arriving back on home soil. Both those factors link to the preseason—United would have had time to gel there, and perhaps Spurs were exhausted from it. While the importance of preseason and projections to be made from it can create a whole new discussion itself, both managers need to draw on this game alone to pick themselves up.
"Our pressure was very good, and out of our pressure we scored the only goal, so I think it was a deserved win," explained van Gaal post-match. Some aspects can be agreed upon with the Dutchman, but there wasn't enough of it.
Even though they were victorious, Manchester United will want to win far more comfortably than they did in this game. Of course, that's only expected when you spend £220m in the space of two summers and one season. No money in practice can make every game like that, but for the opening against a team who looked weakened? Surely.
Underestimating Tottenham was a mistake—underestimating any team in the Premier League is a mistake. But looking at how Tottenham performed, can you blame them? The early chance was good, but then they abandoned their game plan and all of a sudden they were being swarmed by an army of red shirts.
More:
Manchester United 1-0 Tottenham as it happened
For Pochettino, he'll want them to be more organised, or at least for longer than they did against Manchester United. That will come with more and more game time but the sooner, the better.
There were no real standouts on the day. Memphis Depay had glimpses of quality which bodes well for his successive games in Manchester United colours, Morgan Schneiderlin kept a defensive anchor, Matteo Darmian did his job and Sergio Romero did what was asked of him too, barring the few early shaky moments. As a cohesive unit though, it didn't all click.
Speaking of the Argentine, with De Gea's future in doubt, he made a pretty good impression of himself that he can hold the fort should the Spaniard's link with all this transfer speculation actually materialise. Bastian Schweinsteiger, who came on as a substitute, also made his presence felt—with more fitness he could very well start and put United one step on their way to fixing what's broken ahead of their upcoming games.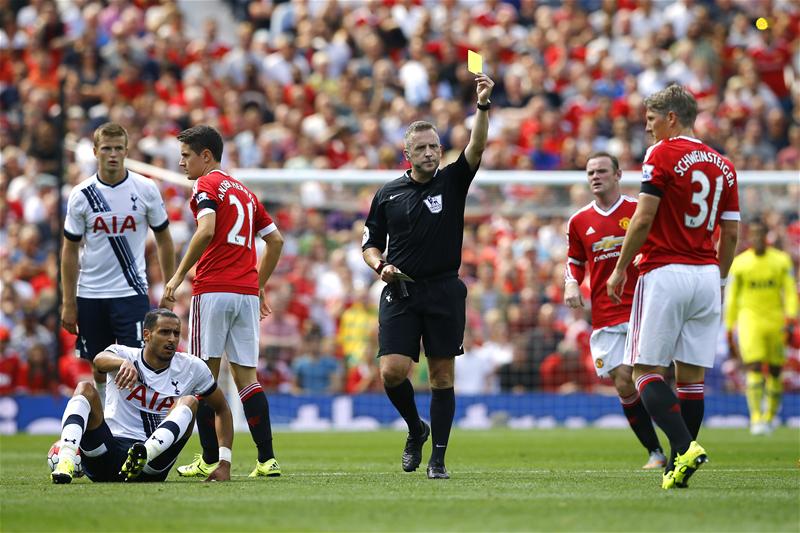 Image: Squawka
Louis van Gaal may have anticipated this, or maybe this was a one-off, but the fact it happened means it can happen again, maybe with higher stakes. What we saw was a combination of promising and worrying—promising being the victory, worrying being that another side could have beaten them on the day. And vice versa for the other side of this argument, Tottenham.
Spurs left it late to really pile on the pressure. They shouldn't have needed to in the first place if they stuck with their guns. Another point to work on for Pochettino.
At the end of the day, Manchester United took the win, meaning all the other problems can be fixed in the back. But for Tottenham, worries will be more intensified. Both teams know they can do better, and will need to in order to meet their high aspirations for this season.
Not many teams do come out as sluggish and lethargic as these sides did. The final destination of how to fix it is there—time. But we all know how critical a bad start is in such a competitive league.