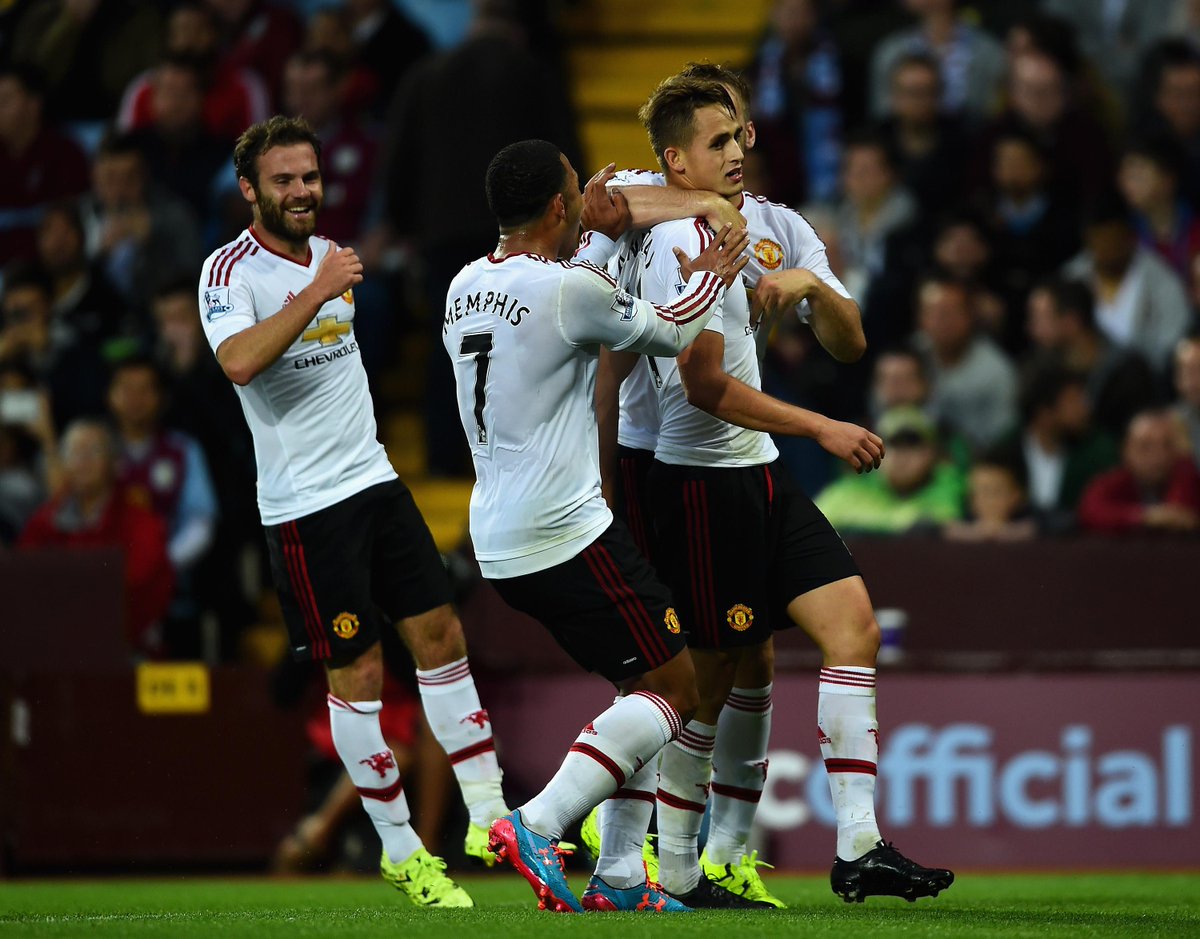 Image: Getty Images
Aston Villa 0 - 1 Manchester United
Adnan Januzaj (29')
7:45pm BST Kick-off
Villa Park, Birmingham, England.
Adnan Januzaj's lone goal was enough for Manchester United to take all three points at Villa Park as the Red Devils continued their march for a title-challenging campaign.
Following a promising period for Villa, where they controlled the tempo early, Adnan Januzaj found space to cut in and unleash an effort towards goal, deflecting onto the post and past Guzan to put United ahead for the rest of the game.
Memphis Depay would come close late in the second half, but Villa wouldn't do the same, and while it wasn't a swashbuckling victory, it was a cleansheet and another three points as United continued to keep perceptions in check for the campaign.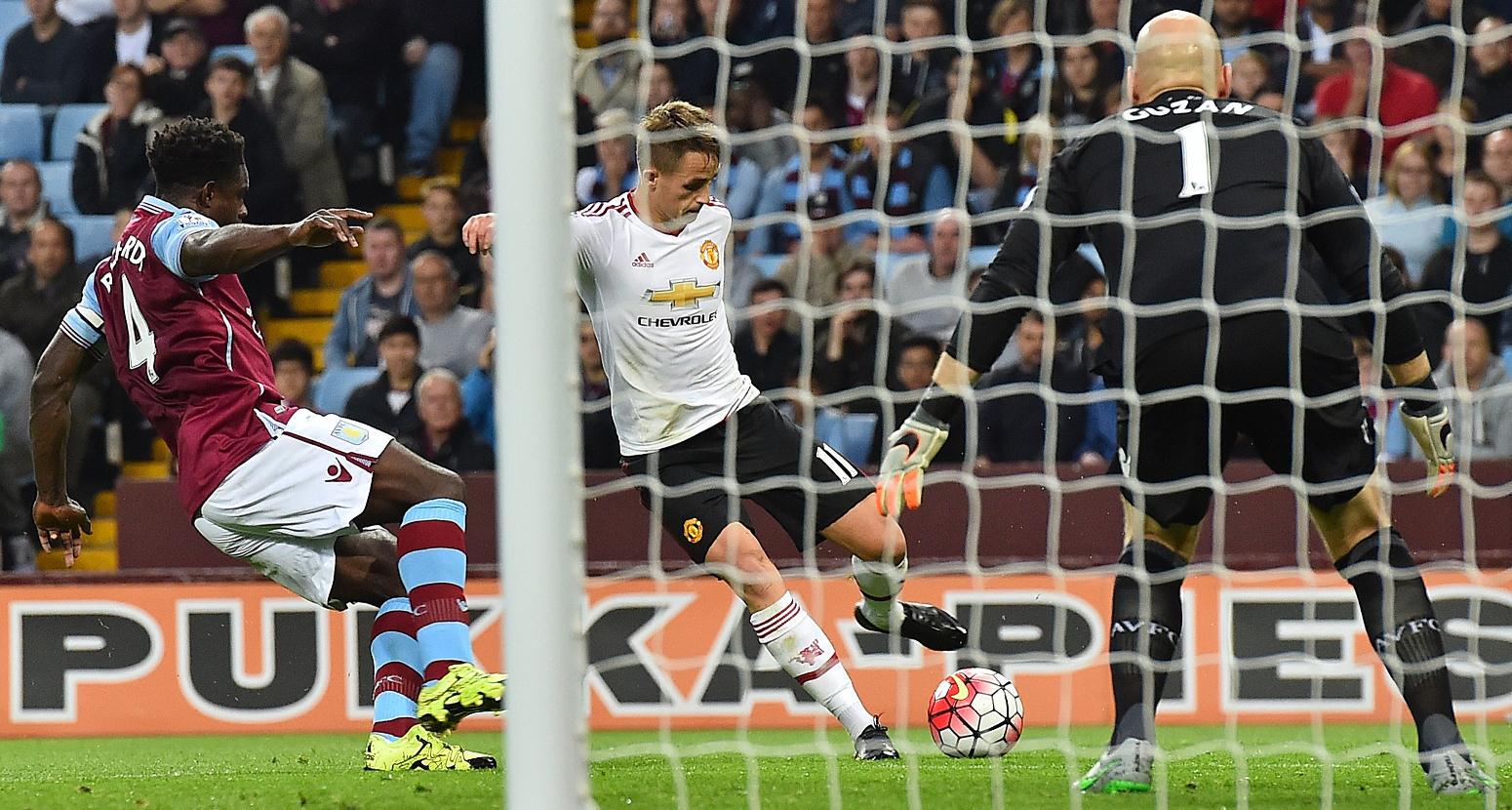 Image: Bet365
Aston Villa supporters were in full voice as Manchester United got the action under way on a special serving of Friday night football from the English top flight. While the visitors may have got the ball rolling, it was their opposition who were playing the better football early on. Tim Sherwood's side were putting their possession to use—playing from the back, and finding opportunities when they made the inevitable venture into the midfield.
Chris Smalling stopped two crosses in quick succession to keep Sergio Romero's goal unfazed, before Luke Shaw stood his ground to cut out the threat brought in by Jordan Veretout, as the Frenchman bolted into the box from the right flank.
Morgan Schneiderlin could have easily turned things around moments later, but an awkward bounce—fitting in with the theme of Villa's quite shambolic defending for the set piece—from Memphis Depay's delivery made it hard to find the target.
Almost seeming off-the-beat, Manchester United struggled to sustain any effective possession with their passing poor in the early stages. Meanwhile, Aston Villa were eager to play, but the quality to turn any of that enthusiasm into goal threats was nonexistent. Mistakes were coming a little too often for comfort from the hosts, this time seeing Depay find his way through before Brad Guzan came out to thwart him.
Image: PremierLeague.com
Idrissa Gueye looked the brightest spark of a dull performance so far from Villa, this time the Senegalese footballer came close to finding Jordan Ayew but to no avail. Like his side's chances in the contest, he too would slowly exhaust surrendering more chances to United.
While they withered, Memphis Depay's chances grew in danger. Racing past Bacuna, after his shot was deflected off target a few minutes earlier, the Dutchman once again sparked moderate panic alarms in the organise back line of the Midlands club.
Aston Villa may have got the better of the early exchanges but soon enough it was Manchester United piling on the pressure. The Villains seemed to have outworked themselves and this gave more time for Louis van Gaal's contingent to build up the play and really look towards goal. When they did, it took little time.
Poor defending opened a huge chance for Adnan Januzaj, and the young Belgian made it count. Starting the play, he would soon be found with a diagonal ball from Luke Shaw, and there, he cut in from the left, outwitted a poorly-judged Micah Richards challenge, and struck towards the far corner—taking a deflection off Clark and clipping the post on its way to goal.
That was the prompt for United to take over completely. For the minutes that followed, they looked set to be doing so, moving the ball around at will in the final third, and putting a strain on the opposition's resources. But, from a cheap corner, Villa easily could have got themselves back into it with Mike Dean waving off a penalty appeal for Micah Richards—whose header from the setpiece was off target having apparently been impeded by Darmian, as the full-back had a hand on his neck.
By that time, Villa weren't up against it, but they still had a mighty task lined up for them. After 45 minutes, Manchester United were in the lead. They looked to keep in control at the whistle to start the second, but sloppy play would lead to a raining of chances from the home side.
Romero grasped onto Amavi's cross after he darted down the left at searing force, while Gueye was just closed down and Westwood's ball fell straight into the hands of the Argentine shotstopper. Once again, belief was running through their veins—could they mount a way back into the game?
Image: PremierLeague.com
Had it not been for some poor Depay finishing, there would be no trail to a comeback. But, the winger, having blasted over with a free-kick, was now awarded with a golden chance to get off the mark in his career in the Premier League. Juan Mata split open the defence as he found his teammate, and as he turned to face Guzan, he would end up side-footing it wide of goal.
Villa would lack energy for the remainder and couldn't really rattle the cages of United, and they would march on to three more points to their collection.
More:
Analysis, reports and coverage for Premier League week one