Image: Web.de
Time and time again, he has proved himself to be one of the finest midfielders on planet Earth. It was something that the continent's big spenders had known all to well, yet acquiring his talents seemed far more illusive. That was of course, until the giants from Bavaria stepped in and lured Arturo Vidal to the Allianz Arena.
The Chilean asserted another position in the summer headlines, this time for a good reason—dependant on which side of Switzerland and Austria you're on. Rather than drink-driving his Ferrari into oblivion, Bayern Munich signed the Chilean for a fee of £26.2 million with a further £2 million add-ons, a far more positive sighting on the papers.
— FC Bayern München (@FCBayern) July 28, 2015
If the 28-year-old is able to convert the play which helped lift The Old Lady to the UEFA Champions League final, he'll be wrecking midfields in the Bundesliga and beyond—not just his once-gracious red Italian vehicle which was left in ruins in Santiago during the Copa America.
Prior instances would lead to perceptions that Arturo Vidal is incompatible with Pep Guardiola's style, since the manager of the German Champions appears to lean away from the box-to-box powerhouse options—maybe even nodding towards the exit of Yaya Toure from Barcelona, some players just don't fit the mould, even when quality is evident.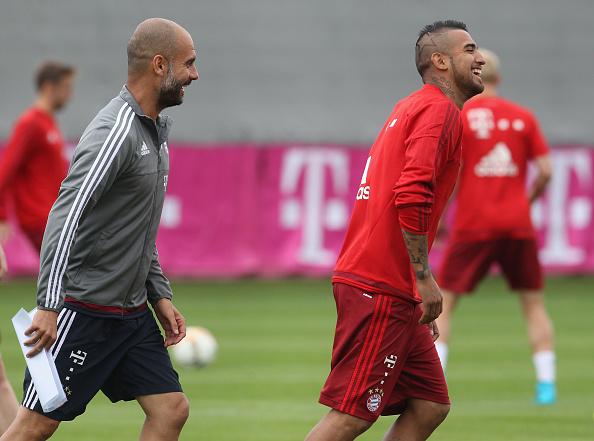 Image: Getty Images
There could even by a clash with Xabi Alonso as they jockey for the prime position as the beating heart in the middle of the park. The Spaniard may be half-a-decade older than the new-coming South American, but last season he held his own as the German juggernauts reached the semi-finals of Europe's premier club competition and added another title to their treasured collection.
Rest assured, there will be space for the two of them to coexist and flourish under the tutelage of Guardiola. Whether or not that results in Vidal playing in an attacking-midfield position remains to be seen, but if he does, he'll do the job. And he'll do it with the security of a pledge that elsewhere, he can do things even better.
With such a stacked squad, you'd expect Bayern Munich to have no true voids anywhere. If they did, then no-one could beat them. Arturo Vidal provides another route for them to succeed, as the constant footballing evolution requires.
Overshadowed as such is the physicality of the eccentrically-haired rebel, too. With Paul Pogba really inserting the power back in Turin, along with the misconception of his fouling and riding the fine line of discipline, it's easy to overlook what Vidal can offer in that department. Bayern are anything but soft, still, an addition with him can never be a bad thing.
Most midfielders want to be, or at least like to think that they cover both the defensive and attacking duties well, as a central-midfielder typically should. Yet, even though that remains the end goal for most aspiring middlemen, only few have perfected the ability to hugely influence both sides of the pitch, and over recent times, perhaps its Arturo Vidal who has done it best.
Bayern Munich now have what it takes to dominate Europe—Vidal is a quality recruitment who will bolster their already star-studded midfield.

— #TeamLesnar. (@LesnarSupport) July 30, 2015
For Juventus, he was one of the integral pieces in their ground-breaking season that initiated the revival of the once-dominant peninsula of Italian football. As demanded from a world-class midfielder, passing is near-perfect, but the extra-edge that he brings by embodying the spirit, which typified their slaying of the former Champions League winners Real Madrid in a dramatic semi-final, will give Bayern an extra push back on their way to planting the flag on top of the continent.
Image: The Guardian
The other half of Juve's miraculous Champions League run were the winners, Barcelona—one of a host of clubs looking to continue their dominance. When we look back at the season in less than a year's time, Munich's new acquisition could be the factor that tips it in their favour. It's testament to his abilities.
While Massimiliano Allegri's side was one of the finest assemblies of players over the past few years, Bayern Munich's depth that sees no shortage in talent can make it even more hospitable for the Chilean to thrive. Guardiola hasn't bought a player with potential, he's bought a player already well established as one of the best at his personal game, and if it's tactically worked, it can work wonders.
Last season, Arturo Vidal helped Juventus achieve runners-up in the best club competition on the planet. Next season, he could help Bayern Munich go one step further and once again put the German game on top of all.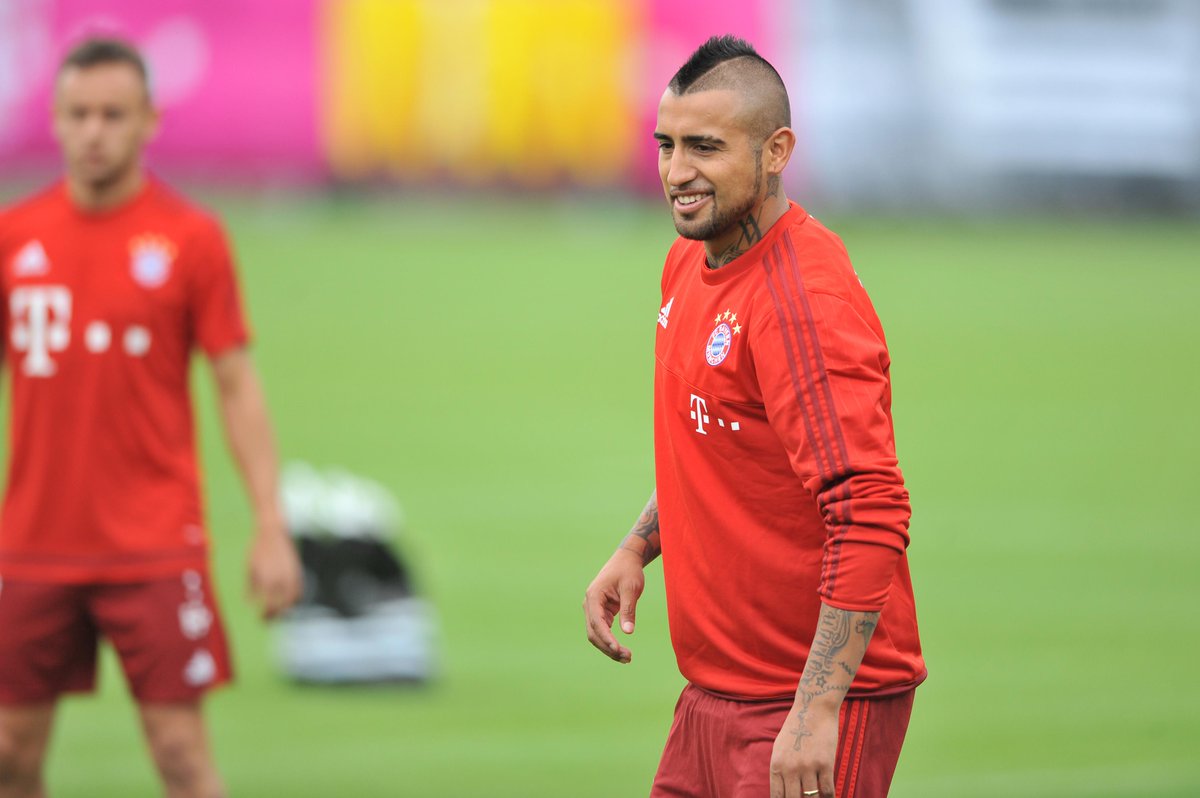 Image: Getty Images
More:
Hazard a future Ballon d'Or winner
Comment:
Benzema can lift Arsenal
Manchester United:
Schweinsteiger perfect for Van Gaal