Rafael Nadal continued his demeaning form at Wimbledon, crashing out to German Dustin Brown in the second round, a player ranked 102nd in the world.
Number 10 seed and many people's pick for this year's Wimbledon, Rafael Nadal, was purely outplayed by his opponent Dustin Brown in the second round of the tournament on Thursday, with Brown defeating Nadal 7-6 3-6 6-4 6-4 in a thrilling encounter on Centre Court.
It's the fourth year in a row that Nadal leaves the All England Club prematurely. Nadal lost in the second round in 2012, first round in 2013 and fourth round last year - none of those who defeated the 2-time Wimbledon Champion ranked over 100, incidentally.
Dustin Brown, incidentally, ranks 102nd in the world and qualified for the tournament.
Nothing can be taken away from Dustin Brown, however. His victory was simply unforeseen. Brown played beautifully, sustained his game albeit questioning from Nadal and in the end, simply outplayed his Spanish counterpart. Not many people could have envisaged this result.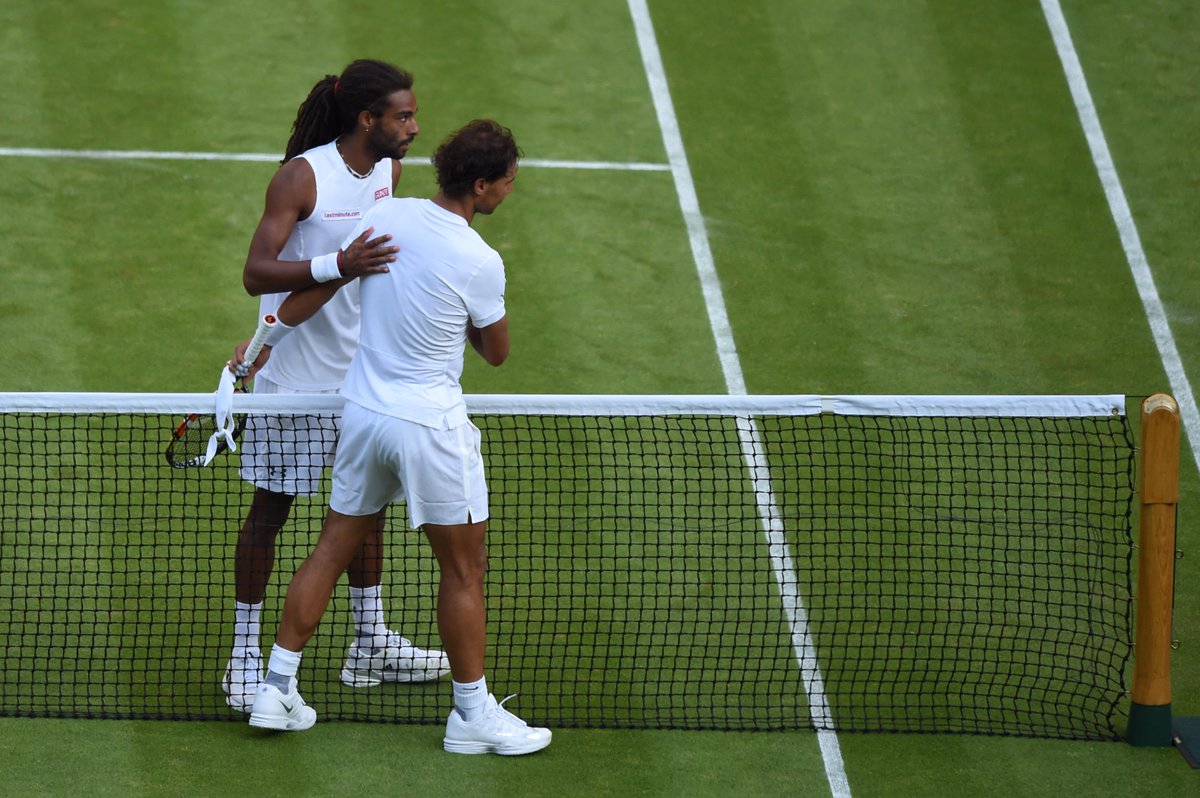 Image: Wimbledon.com
Speaking after an unprecedented, remarkable victory in his career, Brown said: "I've never been on the court before, I thought I would freak out but it felt familiar."
"It's easy for me to play my game against someone like him because I have nothing to lose."
Up next for Dustin Brown is No. 22 seed Victor Troicki, who saw off Great Britain's Aljaz Bedene 6-4 3-6 6-2 6-4. Troicki was a losing finalist to Nadal earlier this month in Stuttgart.