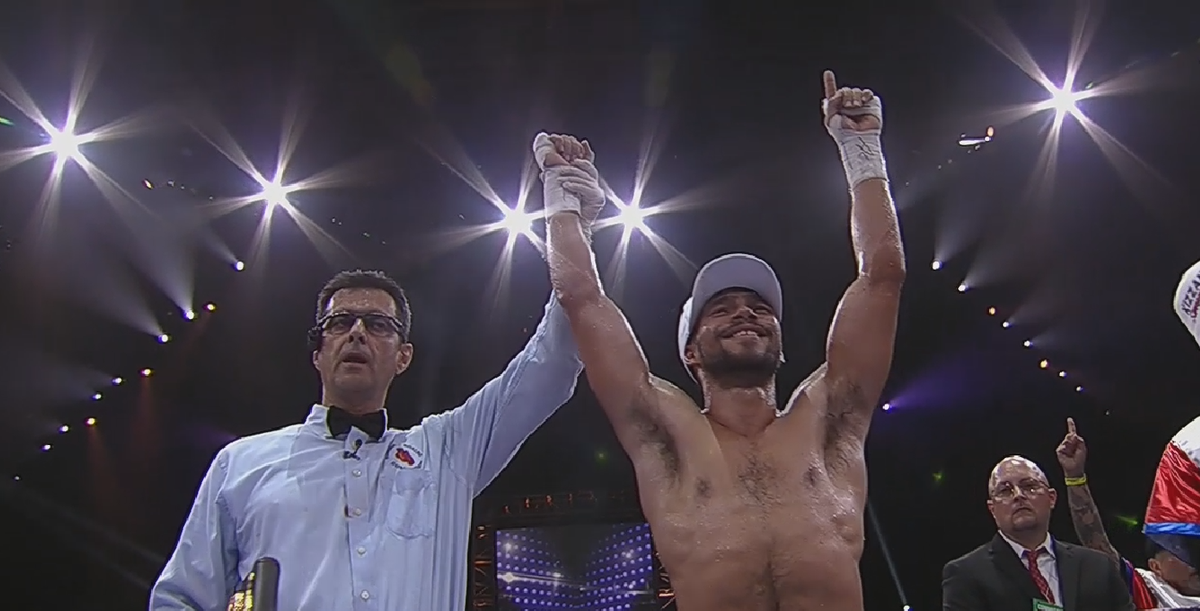 Luis Collazo disappointed. Although Keith Thurman was correctly favored, Collazo's chances of upsetting Thurman were solid if he avoided getting knocked down or out.
The threat of Thurman's power controlled Collazo's output. Until the final thirty seconds of round two, Collazo's strategy was to keep away from Thurman without throwing punches. For the remainder of the fight, Collazo never stopped moving forward towards Thurman, but without throwing punches.
Collazo did not want to get countered, but he threw the fight.
ESPN analyst Teddy Atlas revealed that Thurman suffered an injury to his left hand two weeks ago, crediting this fact to Thurman's lack of left hands to the body. Indeed, most of Thurman's left hooks were to the head, which Collazo usually avoided with ease. By round six, Thurman's left hook was becoming wide and sloppy.
But Thurman was always accurate with the right hand. Collazo frequently leaned towards Thurman's right hand and squared his shoulders as he became more active with his own left hand. For Collazo, it was the right jab and hook that needed to be established in the center of the ring, not the left hand.
But again, in addition to frustrating Collazo with his movement, it all started with Thurman's power. Because of Thurman's power, Collazo moved towards Thurman without throwing punches to avoid counters. This allowed Thurman to set himself before freezing Collazo with combinations. Because of Thurman's power, Collazo's progression was often indecisive or non-committal, which made it easier for Thurman to use his footwork to escape.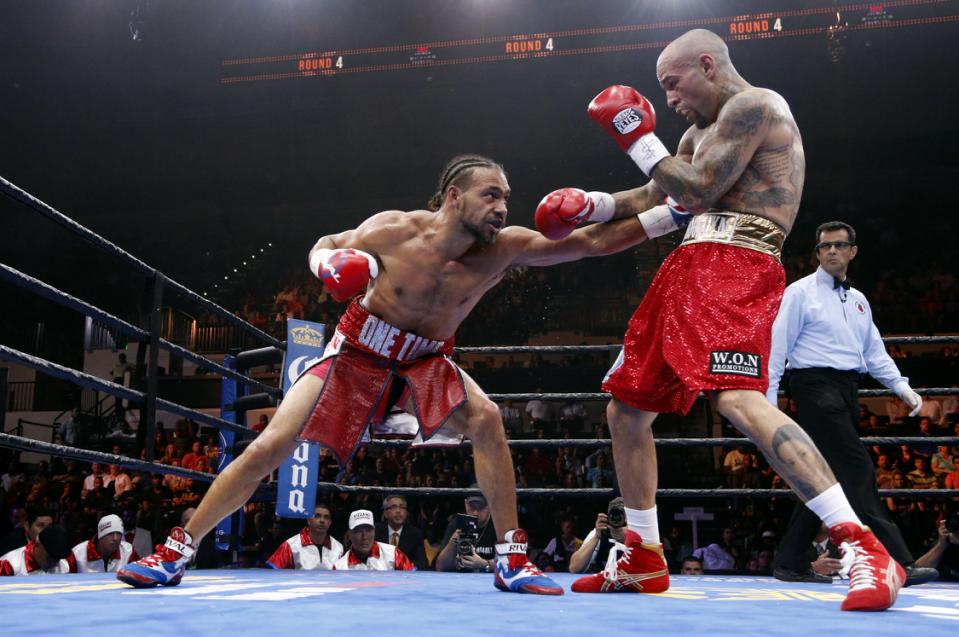 Image: Yahoo Sports
In the last thirty seconds of round five, Collazo hurt Thurman with a left hook to the liver during an exchange. Thurman legs immediately weakened, forcing Thurman into a full squat while against the ropes – he remained on his feet, however. Thurman finished the round by hugging Collazo around his waist to hold himself up.
A clash of heads produced a cut of Collazo's right eye in the sixth round. In the seventh round, Collazo repeatedly attempted to wipe his right eye with his glove. Thurman, seeing that Collazo's vision was bothered, deliberately hit Collazo to his right eye with a left hook as soon as Collazo was done wiping it.
When the ring doctor asked Collazo if he wanted him to stop the fight at the end of round seven, Collazo acknowledged that he wanted the fight stopped by stating he could not see. It was ruled a technical knockout for Thurman even though a clash of heads should have resulted in a decision. Even so, Thurman was well ahead on all scorecards.
It was not difficult to score. Collazo never had a round where he consistently landed clean punches.
Thurman still demonstrated vulnerabilities when it comes to handling pressure and fighting on the inside. However, he was sensational in all other respects.
Thurman improves to 26-0, 22 KO. Collazo will see another day.