Once again the promotion to a Julio Cesar Chavez, Jr. exhibition revolves around, not his accomplishments as a boxer with over fifty professional fights, but rather to his father of the same name and the fact that he is of Mexican nationality.
Initially intended to be at the super-middleweight limit of 168 pounds, Chavez's team allegedly renegotiated that contracted weight upward by a pound, but Chavez still weighed in heavy at 170.8 pounds. Why he even bothered to strip naked on the scale when his weight was so far off is explained by the excuse Chavez offered to Showtime's Jim Gray, that some other scale he used was not calibrated properly.
Furthermore, Marco Reyes was only a middleweight who was fighting Chavez at 168 for the money. So the contest was not in any way fair.
Round one started with Chavez circling to his left while throwing an occasional jab. Presumably, his trainer Robert Garcia is trying to make Chavez a more technical boxer who utilizes a jab. Garcia had made a similar adjustment to Marcos Maidana. Chavez's movement was herky-jerky and he was flat-footed in spite of his movement. It seemed pointless, but having an undersized Reyes as an opponent allowed him to experiment with different tactics.
Rather than circling and keeping away, Chavez should have been using the jab and head movement to get inside, which is what he would have to do against an appropriately sized opponent.
After the first round, Chavez always moved forward except when he took extended breaks letting Reyes win rounds by outworking him. During those moments, Chavez did not show any reflexive movement in response to punches landing cleanly to his face. Chavez was generally able to land punches at a high connect percentage when he was active.
In round nine, Reyes was deducted a point for an accidental headbutt that was initiated by Chavez himself when he leaned forward with his head as he was coming in and Reyes was landing a combination to his body. Even though it was Chavez's fault, he was shown favoritism by the referee because he complained about it causing a cut to his left eye.
An aside.
Unofficial judge Steve Farhood, who regularly scores cards for Showtime and all Premier Boxing Champions telecasts, is always sound in his assessment of fighters' skill sets, strategies, and what punches are landing. However, his scorecard of 96-93 was based on Chavez landing the "harder" punches.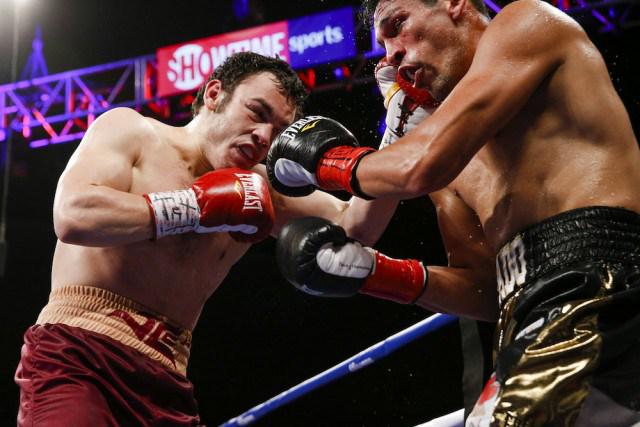 That philosophy of scoring is very popular and needs to be abandoned. Boxing is a sport where skill is measured by an ability to land punches while preventing punches from landing on oneself. There is already a built-in favoritism towards powerful punches in how knockdowns are scored and the fact that an unskilled boxer can still win by knockout. Differences in punching power are mainly the result of differences in arm length and the bony structure of the hand, which are genetically inherited attributes. These attributes are further affected by the size differences between opponents, whereby larger-framed boxers having longer arms and heavier bones. Weight classes accept a range of sizes and therefore considerable disparity. In Chavez's case, he was a weight division and a half larger than his opponent.
Effective punching power can be measured from knockdowns, knockouts, tissue damage (e.g., a swollen eye impairing eyesight), a decrease in punch output from a fighter severely weakened by punches landed, etc. There is no need to grant extra favoritism to powerful punchers other than the measurable effects of their power that already help them win decisions.
More:
Frampton, Arreola victorious
Boxing:
Price wiped out by Teper