LIVE REPORTING BY MMA GENIUS AND NISAR KHAN
Image: Esther Lin / MMA Fighting
Fabricio Werdum was crowned the undisputed UFC Heavyweight Champion after he dethroned the returning Cain Velasquez inside three rounds in Mexico City.
A drained Velasquez—fighting for the first time in Mexico—was no match for the Brazilian, who eventually capitalised on a takedown attempt by locking in a Guillotine Choke which forced a tap from the now former Baddest Man on the Planet.
With the altitude in Mexico differing to that of Cain's usual fighting habitat, the United States, Velasquez's renowned resources for unrivalled cardio were running shallow within one round, as a bloodied and breathless Mexican made his way back to the corners.
Having sustained damage in the first, things would worsen in the second, as he was the recipient of a barrage of big shots and was wobbled on numerous occasions. When it was too much in the third, a takedown attempt would provide an opportunity for Werdum to lock in the Guillotine Choke, and to the shock of the World, Cain Velasquez would tap out.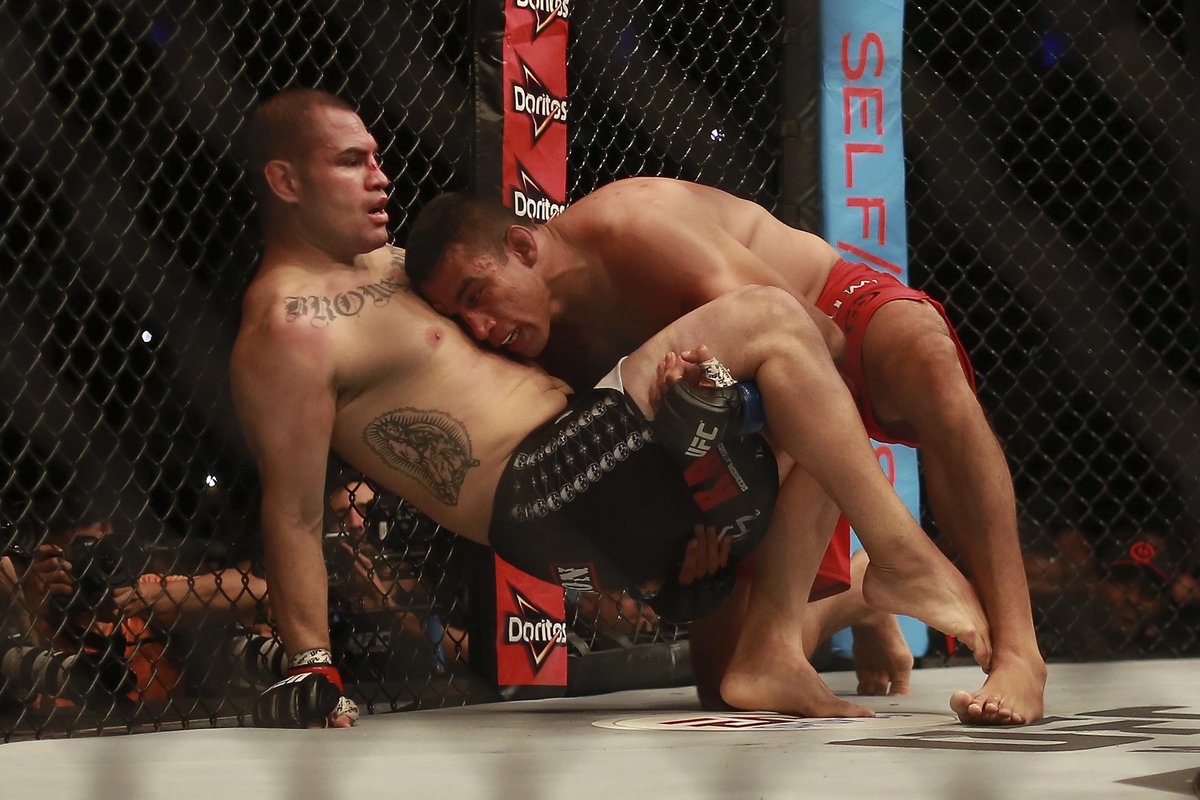 Image: SportsCenter
A shocking result concluded the action on Saturday night, but that wasn't after a star emerged in Yair Rodriguez who used innovative offence en route to a decision win over Charles Rosa, and Kelvin Gastelum forced a stoppage at the end of the second round as he blitzed past Nate Marquardt.
Lightweights Eddie Alvarrez and Gilbert Melendez also met on the night, finally settling their rivalry in a superb contest which saw the former, Alvarez, prevail.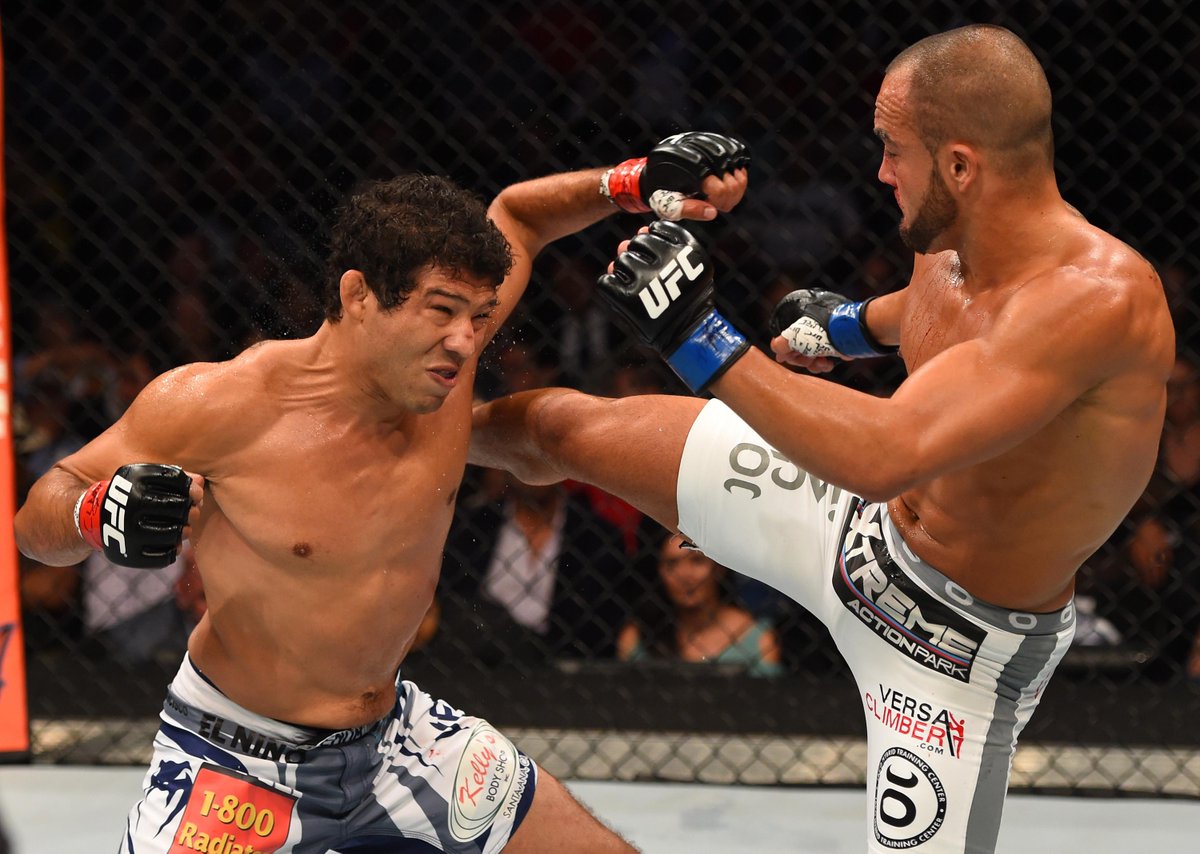 Image: SportsCenter
Below is how the action unfolded from UFC 188.
More:
UFC