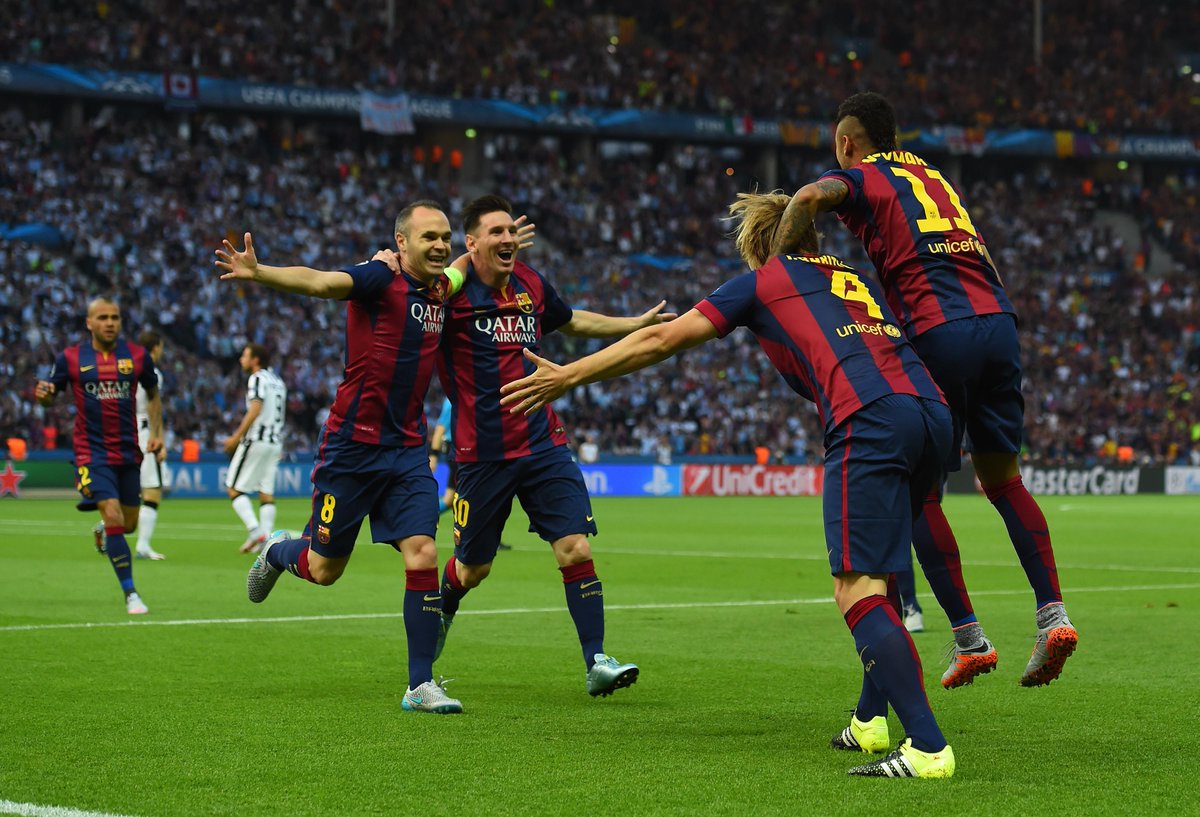 Image: SportsCenter
Barcelona cemented their spot at the pinnacle of club football with a thrilling 3-1 victory in Berlin's Olympiastadion overcoming Italian champions Juventus for the coveted prize—but who performed best? And who underwhelmed?
Over the course of the 90 minutes, some lived up to their reputation, while others struggled to—here are the player ratings for the starting XIs of both sides (substitutes not eligible as playing time is not sufficient).
Pirlo struggled to perform at his best in possibly his final game for Juventus.
Starting with the runners up on the night, Juventus—who will have a lot of positives to take away along with some doubt with the more underwhelming performances.
Gianluigi Buffon, 8.4
The Italian's search for a Champions League title will go on, but he made some crucial stops to prevent Juventus from being blown away, such as thwarting Dani Alves' rocket in the first-half. Conceding three goals doesn't tell the story, he put in a big shift tonight and came out short.
Patrice Evra, 7.6
Defending Lionel Messi, Patrice Evra had his work cut out for him right from the outset. At times he was unable to cope with the switching on the wings and got caught out. Despite that, it was a decent performance helping any attack down the left wing.
Andrea Barzagli, 7.4
In the run-up to the final, Andrea Barzagli was expecting to feature on the bench, but with Girgio Chiellini ruled out he came in. The centre-back was vital in keeping the chemistry with Bonucci to get the players behind the ball, but organization faltered when they fell to 5-on-3 situations.
Leonardo Bonucci, 7.5
Again in centre-back Leonardo Bonucci would feel the wrath of Barcelona's front-three tandem. He didn't impose himself as much as he could have in the box, but it cut it. Still, the final goal would disappoint him.
Stephan Lichtsteiner, 8.0
While not investing himself as much going forward, it was not exactly required; for Juventus had to keep back at times when such forces were opposing them.
Claudio Marchisio, 8.7
It took him some time but he really established the strength factor in the midfield diamond. He struggled to impose himself early, but then grew as a threat, firing over the bar midway through the first half and provided plenty of structure. Further demonstrating his status as an unsung hero, he created a handful of chances, one of the highest in the half.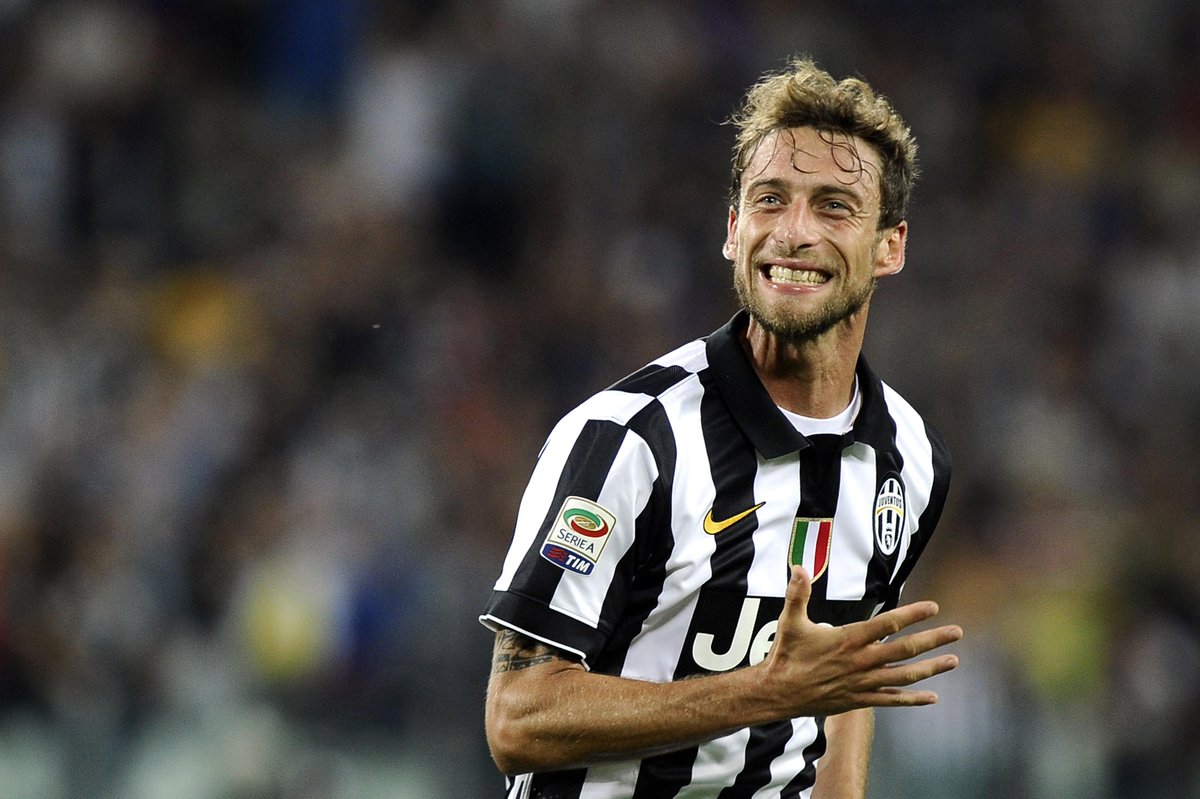 Image: Squawka Football
Paul Pogba, 8.1
Whether he will stay at Juventus next season or move on to the many clubs chasing his signature, Paul Pogba knows he will have better performances on the grand stage. This one was hardly disappointing, but he was capable of more—and better discipline too. The Frenchman could feel hard-done-by, however, for his two penalty appeals both waved off by referee Cüneyt Çakır.
Andrea Pirlo, 7.7
According to numerous reports this was Andrea Pirlo's last game in Europe. His tears post-match summed it up, he had underwhelmed and failed to taste the sweet sensation of the Champions League for a third time. The midfield maestro could be accused of some wasting, playing the corners short and not delivering his best on the free-kicks, but he remains a legend who has contributed so much to European and club football as a whole.
Arturo Vidal, 8.7
Overlooking his somewhat violent play—not that it would have affected his performance anyway unless he got sent off—Arturo Vidal was another integral component to Juventus and showed that truly today. While Pogba and Pirlo may not have lived up to their true abilities, he came close to.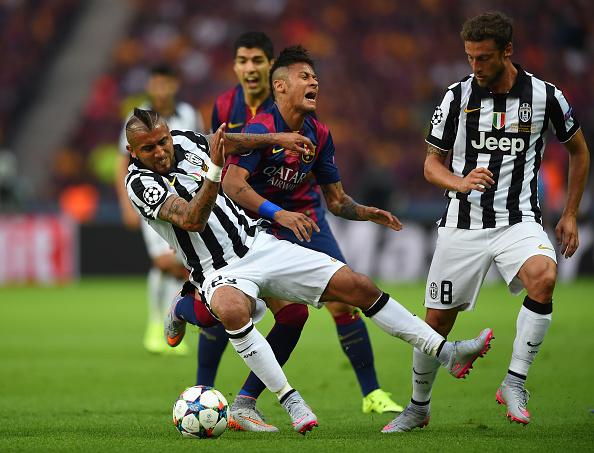 Arturo Vidal could have easily seen red in the final.
Carlos Tevez, 8.0
The Argentine couldn't really display the goal-machine that had came out of nowhere over the tournament, but he did play a huge part in providing the equaliser—his shot was parried by Ter Stegen into the path of Alvaro Morata who swept home. He had a few half-hearted attempts with a shot blazing over the crossbar from long range, but had he have been his prolific self seen in games against Dortmund and others, the scoreline could have been different.
Alvaro Morata, 8.6
Somewhat upstaging his striking partner on the night, Álvaro Morata added another reason to the accumulating list of why Real Madrid may want to exercise their buy-back option. His movement was sensational and it showed when he was ready to pounce on Tevez's saved shot.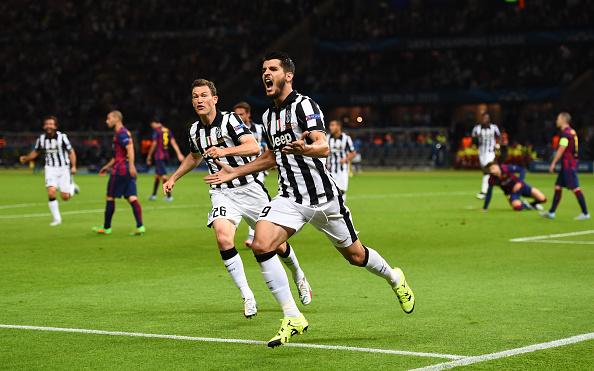 Image: Purely Football
Barcelona fired on all cylinders and Ivan Rakitic was the man of the match on a great night as the Spaniards re-established their spot at the top.
Marc-André ter Stegen, 8.4
In hindsight, the German had little to do in between the sticks of the capital of his homeland, but when called upon he made the stops. Carlos Tevez was denied with his shot on the turn as Barcelona's keeper—who has thrived in the competitions for Barca—only for Morata to strike and equalise.
Jordi Alba, 8.1
The less active of the Barcelona full-backs, it was the luck of the draw really which restricted how much the Spaniard was allocated to do. His biggest impact wasn't the best, however, slipping on the counter and squandering a 5-on-3 situation.
Gerard Piqué, 8.4
A solid performance once again put an exclamation mark on how far Gerard Piqué has came this season. The Spanish capitulation in last summer's World Cup really questioned his credibility as a world class defender but he made moves to put that right over the season with performances that modelled his role against Juventus. There was little aerial threats either, but when they did present themselves, he headed away, like getting rid of Pirlo's long delivery in to the area. He also earned a few plaudits for cutting off the net...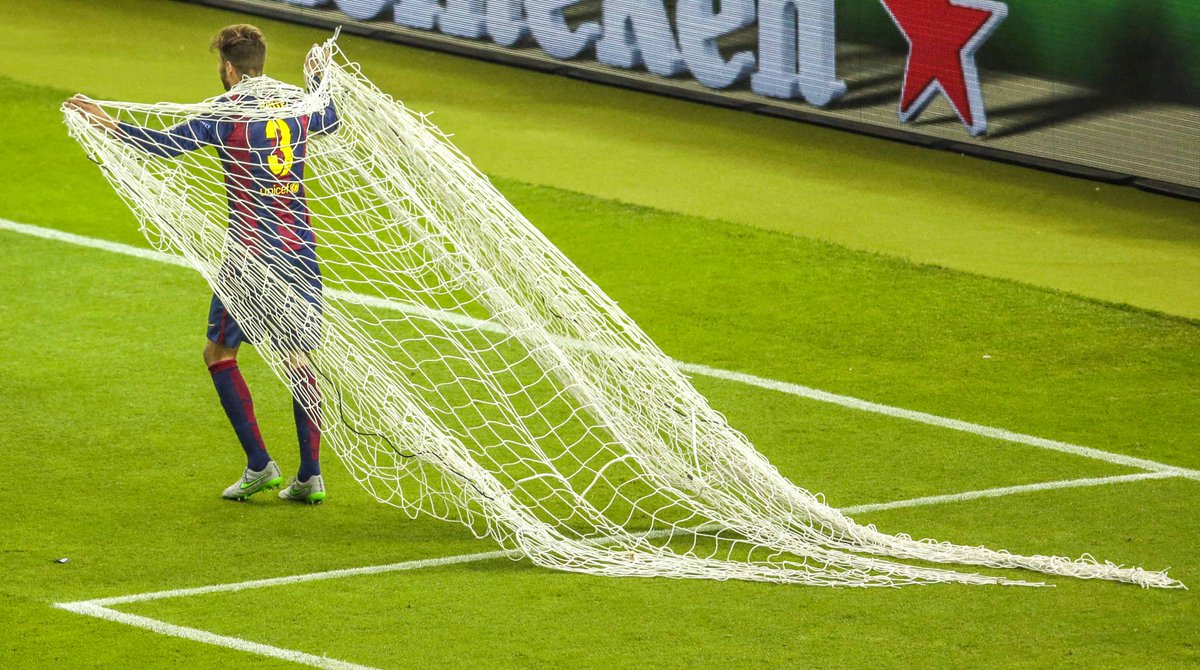 Image: AFP
Javier Mascherano, 8.2
For the early parts of the game it looked as if the nerves had engulfed Javier Mascherano—two errors in the space of the minute didn't result in a goal being conceded but it certainly raised the heart rates of the Catalan clan. That didn't reflect the rest of his game, though, as he made a crucial interception to stop Paul Pogba's pass that was bound for an awaiting Carlos Tevez and kept a strong back-line that held out when Juventus had the wind in their sails and their last-ditch attempts to save the game.
Dani Alves, 8.3
In potentially his final game for Barcelona, Dani Alves was entertaining everyone even before the ball was rolling as he went down the escalators head first in Berlin. But as much as I would like to give him a 10 for that I can't. As Messi described him as one of the best right-backs on the planet, the Brazilian showed the attacking side that had helped him build that reputation, constantly overlapping with Messi whenever his fellow South American went more central.
Sergio Busquets, 8.4
A presence in the holding role was enough for Sergio Busquets to fulfil his role in the UEFA Champions League final. He was breaking up Juve attacks and shielding the back-four, and with such talent he wasn't needed much going forward.
Andres Iniesta, 8.6
A quality shift from Barcelona's captain and then a class act as he gave the captain's armband to Xavi in the end of an era. We saw the Iniesta that took him to the heights of the Ballon d'Or final three, the one that provided another dynamic attack, even in the presence of such world-class forwards. He broke through to meet Neymar's pass and dish the ball to Ivan Rakitic to give Barcleona the lead. To go along with the trophy comes a record, as he is the first ever player to provide an assist in three Champions League finals.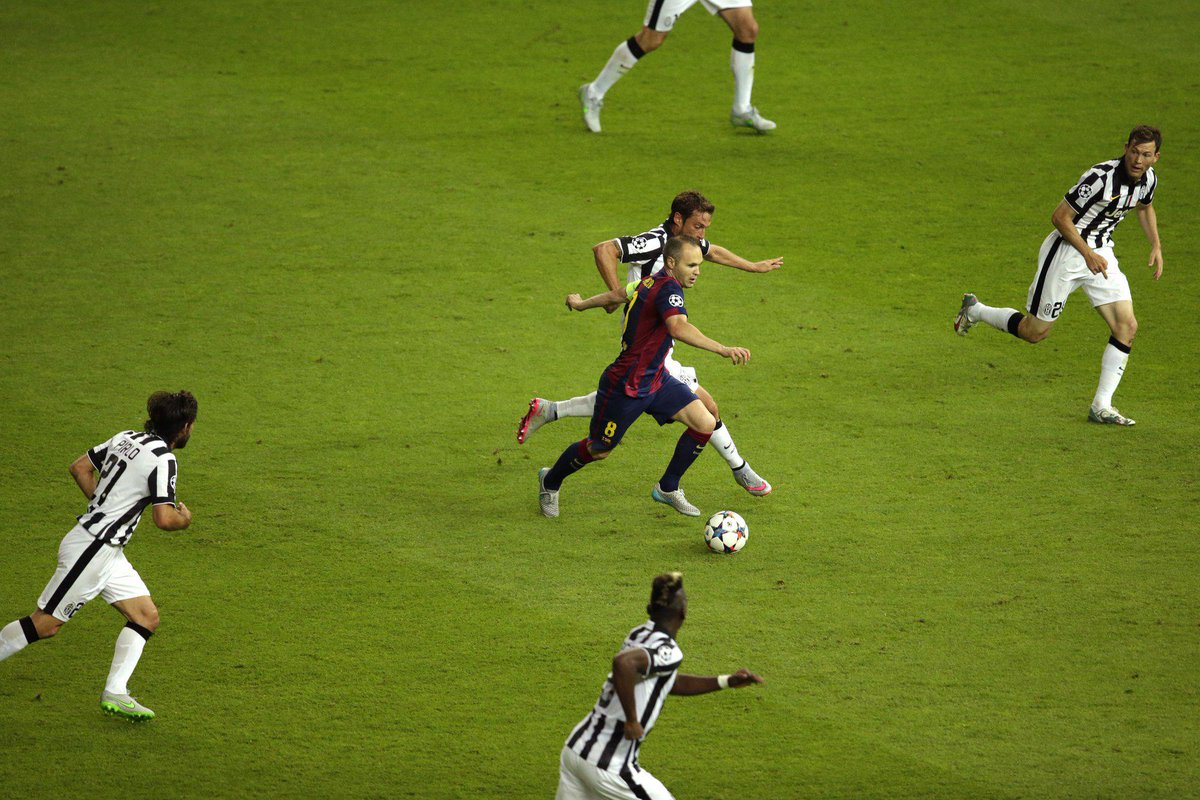 Image: AS English
Ivan Rakitic, 8.9
MAN OF THE MATCH
It took around 4 minutes for the Croatian to stamp his mark on the game, but he added to those dents throughout. Most attention has been turned to the other new guy in the club—Luis Suarez—this season so not as much acknowledgement has been given to Ivan Rakitic. Against Juventus, he showed why more people should be focused on him, charging forward on the counters even though his pass to Suarez saw the Uruguayan denied by Gianluigi Buffon.
Neymar, 8.7
A lot of Barcelona players were getting involved and situating themselves in the area when Barcelona surged forward—Neymar was no different, if not better at times. In the first goal, he held the ball up well before delivering to Andres Iniesta, and then of course he put the icing on the cake with the third goal—an underrated finish as he swept it through the legs of Buffon from mid-range.
Luis Suarez, 8.8
A successful first season was finished on a high note as Luis Suarez was eventually able to beat Juventus' keeper. He once again thrived centrally, and was ready and waiting to blast home the second goal. An element of hold-up play made things go from really good, to, well, really really good, if not better.
Lionel Messi, 8.6
It's possibly fitting that Lionel Messi and Cristiano Ronaldo finish on level terms in their Champions League goal tallies—but while Messi won't be thrilled at the prospect of him not scoring in the final, he certainly enjoyed himself, splitting apart the Juventus defence at times and of course forcing the save from Buffon that allowed Suarez to score the second goal. Mind-boggling dribbling displays won't be forgotten either, a solid finish to a superb Champions League campaign for him and Barcelona.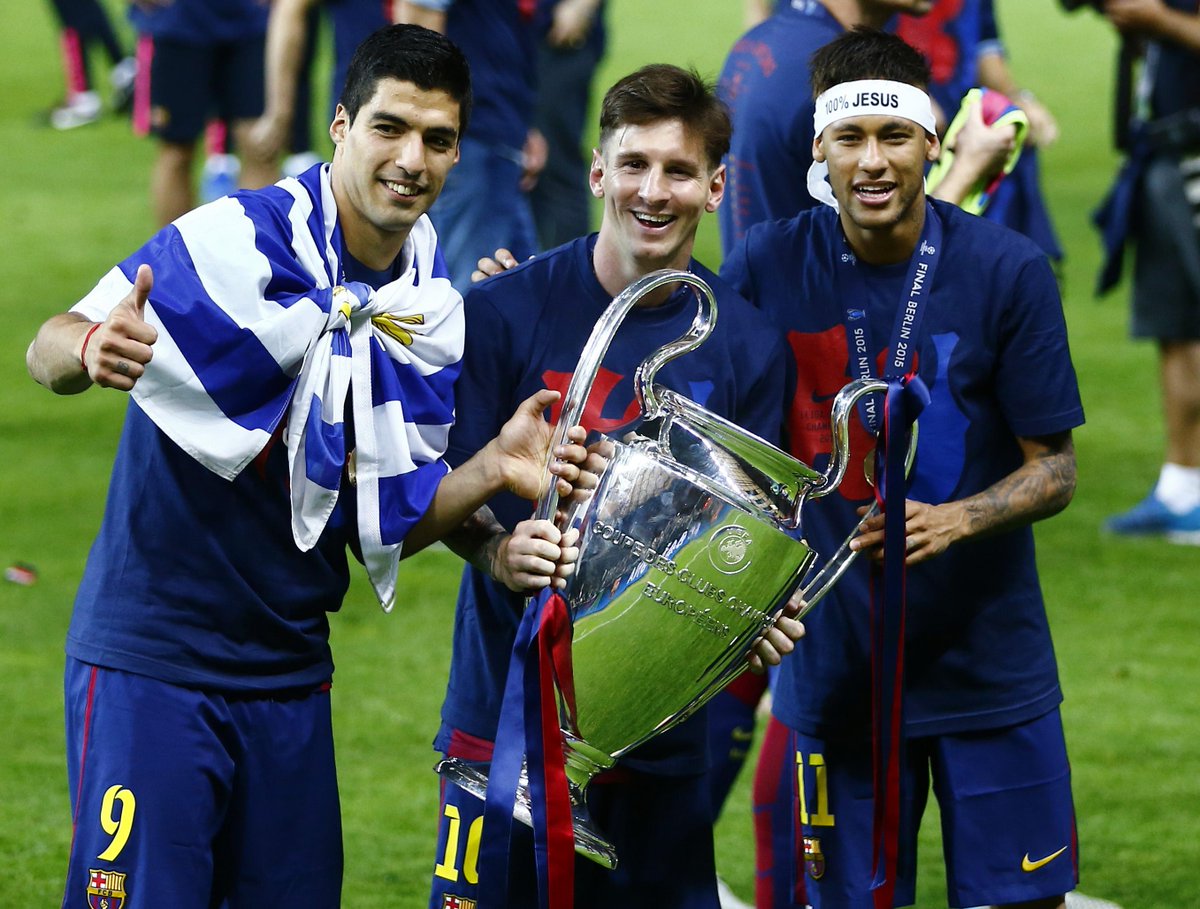 Image: Squawka
More:
UEFA Champions League match report
Live blog:
As it happened