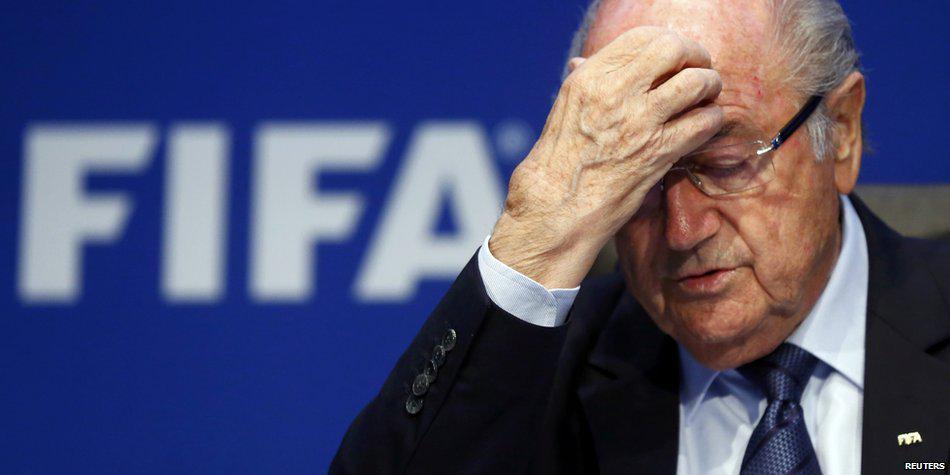 Image: Reuters
Sepp Blatter has resigned as head of football's governing body in wake of corruption scandal, four day's after being re-elected as president.
Sepp Blatter has shockingly stepped down as FIFA president amid the corruption probe which made the Swiss international plus multiple officials embroiled in prodigious controversy.
Blatter, 79, made the astonishing announcement on Tuesday at an emergency news conference in Zurich - four days after he was re-elected to a fifth term as president.
The head of football's governing body for 17 consecutive years has vacated the position, predominately because of a US-led corruption investigation that has placed football's world governing body in an unprecedented crisis.
"I will not stand. I am now free from the constraints of an election. I felt compelled to stand for re-election, as I believed that this was the best thing for the organisation. That election is over but FIFA's challenges are not and FIFA needs a profound overhaul.
"While I have a mandate from the membership of FIFA, I do not feel that I have a mandate from the entire world of football - the fans, the players, the clubs, the people who live, breathe and love football as much as we all do at FIFA.
— TheSportMatrix (@TheSportMatrix) June 2, 2015
"Therefore, I have decided to lay down my mandate at an extraordinary elective congress and I will continue to exercise my functions as FIFA president until that election. The next ordinary FIFA Congress will take place on 13 May 2016 in Mexico City but this would create unnecessary delay and I will urge the executive committee to organise an extraordinary congress for the election of my successor at the earliest opportunity."
No specific date has been proclaimed for when this 'emergency congress' will take place and incontrovertible evidence has been released regarding the seven officials who were arrested earlier this week but Swiss attorney general says Blatter is not under investigation.
More:
De Gea departure could cripple United
Exclusive:
Your complete guide to the Champions League final