Image: TheStar.com
Lewis Hamilton stormed his way to victory in the Canadian GP, having lead the entire race throughout without threats from team-mate Nico Rosberg who finished second, and Valtteri Bottas third.
Hamilton raced off his grid-slot to edge out team-mate Rosberg, who briefly held off Raikonnen to retain second place.
Last year, Felipe Massa unluckily ran into a last-lap disaster, but on Lap 11 he ensured nothing of that kind happened again. The Brazilian raced Ericsson down the pit straight, until locking his rival onto the outside and smoothly overtaking.
Further down the field, Vettel hassled slower cars and made up ground fairly quickly. Despite a lack of grip in Lap 23, the straight line speed of his Ferrari enabled him to swiftly dispatch Alonso, Verstappen, and Sainz inside a couple of laps.
Bottas' hopes of a podium finish were boosted as Raikonnen ferociously spun on Lap 28, which eventually allowed the Williams man to overtake his Finnish rival after departing the pit-lane.
Mercedes pair Hamilton and Rosberg remained relatively close together up front, but the latter was unable to close a gap short enough to make a move on the reigning champion.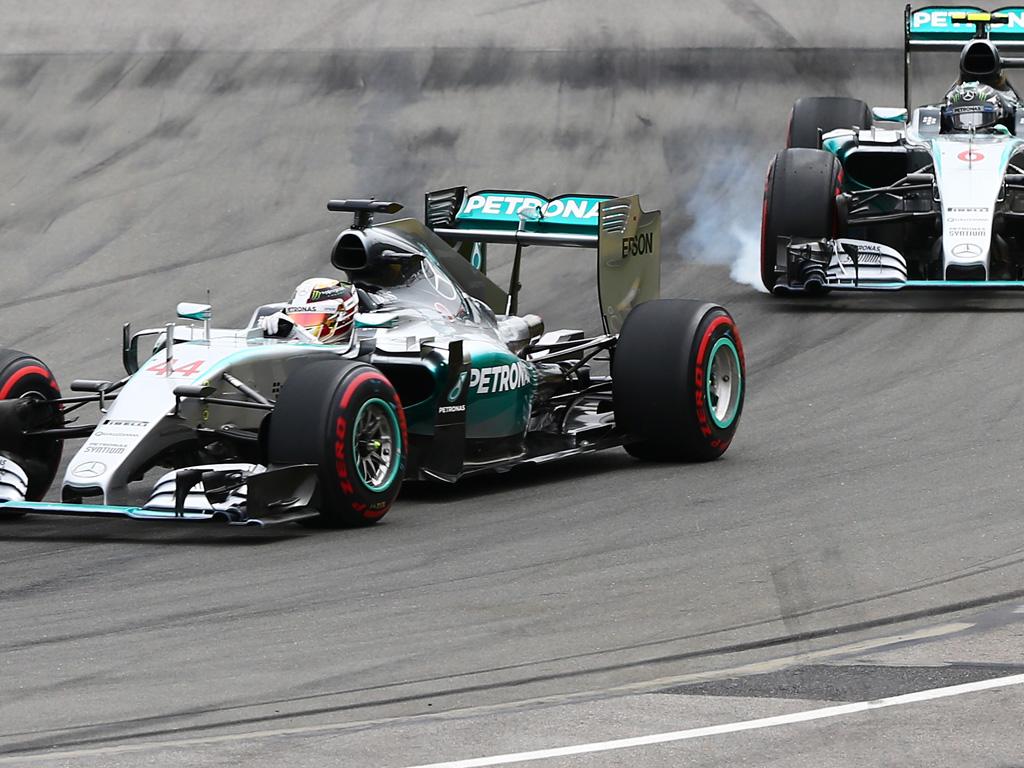 To say that Vettel started from the very back, and had climbed several places forward was a respectable achievement. Hulkenburg would disagree out of anger, though, as the German spiralled off the circuit after battling with Vettel at the wall of champions.
Williams had a fantastic race throughout, as Bottas remained comfortably in third place with Massa solidly trotting on a few places behind.
Hamilton lead from the front, in what some may call a bland race up top but it simply highlighted the Briton's abilities which were simply superior to Rosberg with everything running smoothly.
Overtaking a back-marker, Hamilton stormed down the straight, eased through the chicane and swerved side-to-side as he crossed the finish line with the proud Mercedes team passionately celebrating.
Terrific effort from the German-based team all-round, who will be looking to repeat this weekend's success in Austria.