WRITTEN BY KASSEM ADOURE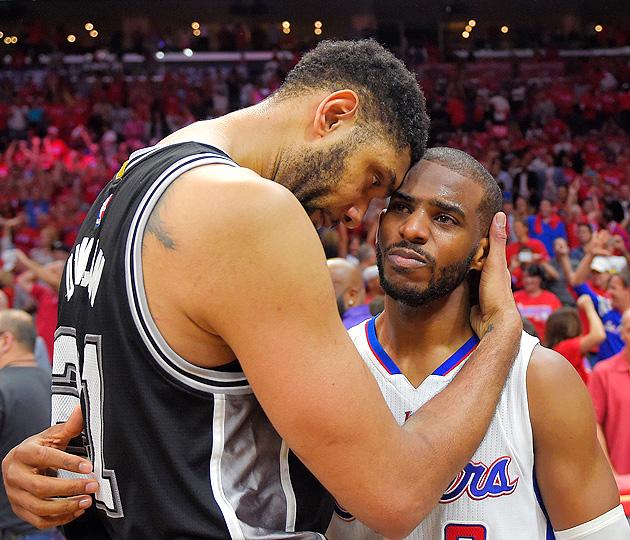 Image: SI.com
It was the only game 7 of the first round, it was a prime time game right before Mayweather vs Pacquiao. Could the defending champs get past the first round? Or would the Clippers put an end to the champs run?
It was a fun first quarter to watch, the Spurs were up 8 early but the Clippers went on a 9-0 run to take the lead. They were keeping their lead stale all the way until the quarter ended. They were up by 2 after 1.
Image: AP Images
A lot of action was going on in the second, both teams were trading baskets and it was such a up tempo game & it wasn't boring. We seen a lot of fast breaks end in a WOW moment and some tough shots that were incredible to put in the basket. Griffin led the way as he had 7 points in the second. They were up by two at the half.
Chris Paul was absolutely sensational in the third, he was battling an injury during the game and in the third he exploded for 9 points and hit a buzzer beater three to end the third quarter. He was bringing the fire power to his team and they needed that going into the fourth.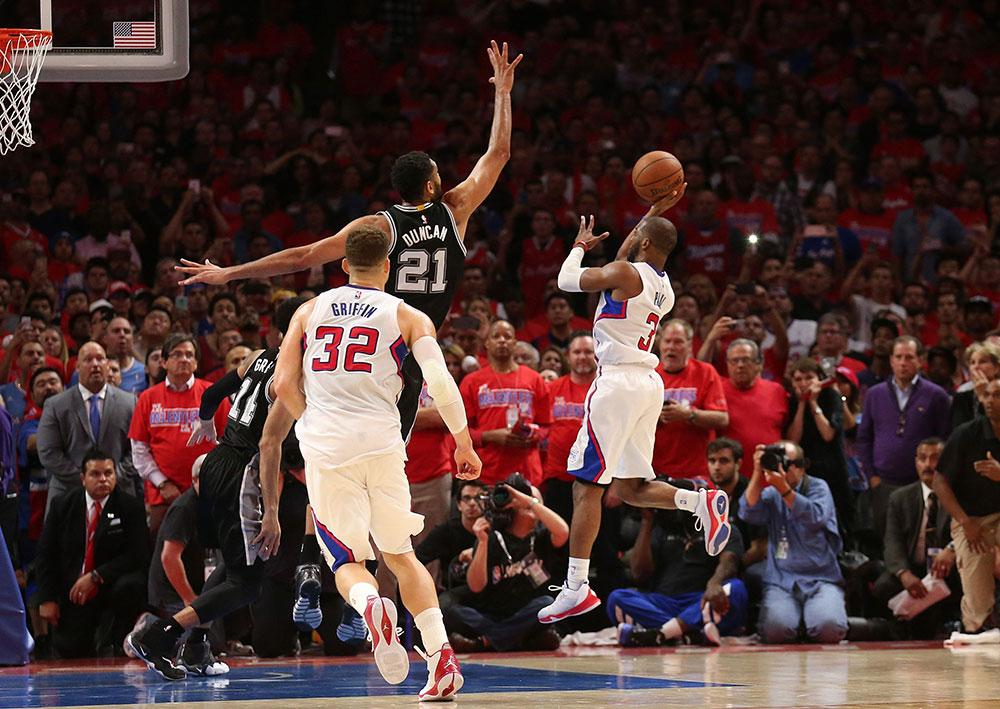 Image: Clippers.com
After a controversy call on Duncan that sent Paul to the free throw line, the Spurs were down by two and Duncan got a call which I think was a makeup call that was a bad call. We were tied up with 8 seconds left, Paul scored a driving layup and they were up by one with a second left! Then, coach Pop drew up a horrible play that was lob to Leonard and it failed. It was such a great game to watch, it was certainly the best series to watch and I enjoyed all of their games.
Notable Stats: Griffin- 24 PTS, 13 REB, 10 AST. Paul- 27 PTS. Duncan- 27 PTS, 11 REB. Ginobli- 7 AST.
More:
Latest NBA Playoffs