Image: Denis Doyle / Getty Images
Two monumental clashes are set in the upcoming weekend of La Liga action, from Galicia and the Spanish Capital as Depor and Eibar's final lifelines are at stake.
Here, we break down the two colossal games—Deportivo vs. Levante and Getafe vs. Eibar—in-depth with all the tactics, some predictions and even throwing in some betting advice too.
Deportivo vs. Levante
A huge game takes place at the Riazor as Deportivo's final lifeline is on put on the line in their final home game of the season against already safe Levante and Depor know that failure to win here could see them return to Liga Adelante.
Deportivo have come a yo-yo club of late going up then down and the scenes at the Riazor last season when they were once again promoted back to La Liga where they belong were great to see so imagine the scenes and celebrations on Sunday if they finally manage to stay up in La Liga and avoid yet another relegation back to Liga Adelante.
Last Saturday night I and many others gave them no chance away at San Mames against a Bilbao side in good form recently and making San Mames a tough place to visit but even though you can say Bilbao dropped off and missed key chances you have to credit Deportivo.
Image: MundoDeportivo.com
Deportivo in the second half kept fighting and trying to get that equaliser and had a goal wrongly ruled out when there as no foul made so the goal should have stood but they kept on trying to get the equaliser and when Lopo headed home with the last kick of the game the celebrations said it all.
That single goal has now taken them out of the relegation zone and for me if they do win this one then it's the goal that is probably going to have kept them up and the away support in the Basque Country was once again incredible with a 1,000 Deportivo fans up in the gods at San Mames right behind their team throughout and were going absolute bonkers when Lopo headed home at the end and rightly so.
Their form of late though shows the lack of wins with no wins in any of their last 14 La Liga games and their last win came back in early February in a 2-0 home success over Eibar and their last 14 La Liga games shows seven wins and seven draws.
Deportivo have failed to score in six of those 14 games and conceded in 12 of them and that is an absolute recipe for disaster and it's also relegation form quite obviously and their recent home form doesn't show things in a brighter light either.
Deportivo have won just one of their last nine home games and haven't won any of their last six home games conceding in seven of their last nine home games and failing to score in three of them and that's bleak reading indeed.
Their home record would see them just outside the relegation zone where they currently sit and with four wins, six draws and eight defeats at home this season I've seen worse home records to be fair and 20 goals scored at home this season is the best home attacking record out of all the relegation battling sides this season but on the flip side 30 goals conceded at home this season is the joint second worst home defensive record in La Liga this season with Levante.
Image: MundoDeportivo.com
Full credit to Deportivo as I say for picking up results like the draws away at Bilbao, Malaga and La Real which are all tough teams to visit but the lack of wins really could come back to haunt them and failure to win in this one would almost certainly see them relegated.
Deportivo have scored more than one goal in a game just six times this season from 36 games played and have conceded a goal in 30 of their 36 games this season and those stats/facts alone are always going to make it more difficult for you to win a game.
Levante come into this one safe from relegation and relaxed and against the Champions Atleti last weekend they were brilliant and their home form and their home performances this season have been why they have deserved to stay up this season and it's played a big part in their survival.
They drew 2-2 with Atleti but with just over ten minutes left they were 2-1 ahead and for me they deserved to win the game but a point at home against any of the top three is a great result and Kalu Uche again got himself on the scoresheet proving why his signing back in January has played a part in their survival.
Five goals from his sixteen appearances and that's without adding any assists in again highlight how important the transfer window is in La Liga for sides down the bottom because it can prove a real difference as Uche has proved for Levante.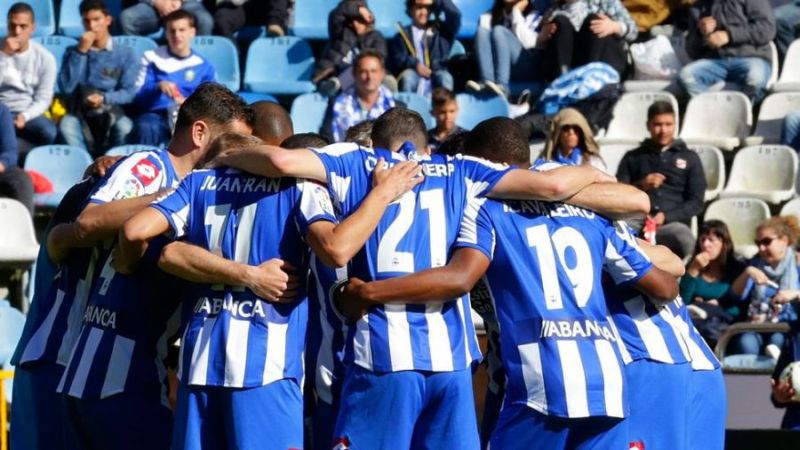 Image: RCDLC.com
Levante's away form though has remained poor and it's the fourth worst in La Liga this season with three wins, four draws and eleven defeats with fourteen goals scored making it one of the worst away attacking records in La Liga this season and with 35 goals conceded it's the second worst defensive away record in La Liga this season.
Levante by going 5-3-2 of late has helped them secure survival in recent weeks but poor defending whatever formation you play is always going to hinder you and see you punished so it's no surprise Levante have the worst defensive record in La Liga this season with 65 goals conceded.
Levante's last ten away games read horribly for them with just two wins and the other eight all ending in defeats including their last away game in which they put everyone behind the ball away to La Real and still got comfortably beaten 3-0.
Levante have failed to score in seven of their last ten away games and conceded in fourteen of their eighteen away games this season and that includes the fact that they've conceded in ten of their last eleven away games too and they really don't enjoy their away trips.
From a betting point of view Under 2.5 Goals really is the best bet here because even given Levante's poor defensive record Deportivo struggle for goals and Levante also struggle for goals on their travels this season and this is very likely to be a low scoring game so Under 2.5 Goals is the best bet here.
If you want more value though maybe look at Levante to fail to keep a clean sheet because if the bookies don't fancy Deportivo to score then you may just find that Levante's poor defence may see the bookies punished if they put a big price on Levante to fail to keep a clean sheet, anything higher than 1/2 is a great great price.
Manager Victor Sanchez is desperate to turn it around.

Image: ESPN FC
Depor have a slight edge in enjoyment of this fixture in recent times as the last seven meetings show with Depor winning four of them with Levante winning just two of them and the other ending in a draw which was the previous meeting in Valencia back in January which ended in a 0-0 draw.
The past meetings in Coruna though have fell the way of Levante with Levante winning the last two visits to Riazor and their last defeat in Coruna came in 2008 in a 1-0 away defeat and their last two victories in the Galician City of Coruna have both been wins without conceding so if you fancy Levante you may feel confident for them to win again for the third time in a row without conceding yet again.
When I was in Madrid back in January for Real Madrid V Espanyol I'd arrived into Madrid City Centre around fifteen minutes before this game and after walking around the city I catched some of the second half to my regret!
It was the worst game I've watched this season and believe me the second half was that bad I'm glad I was occupied for the first-half and I'm also glad that come the final whistle I was already well on my way to being smashed in Sol because it was that awful!
I am not looking forward to watching this one again but thankfully I'll think back to the superb weekend I had in Madrid in a city where I've never seen nightlife like it, simply sensational and I can't wait till I go back and if Deportivo stay up then what's the chances this fixture will fall on my next La Liga trip to whichever City in Spain that may be?
Deportivo simply have to win this one and if they don't then they can have no complaints on their relegation because failure to win this one means relegation simple as that, it's now or never for Deportivo and against this poor Levante defence this is a game they have to win, they really have to and I fully expect them to do so but JUST.
Prediction: Deportivo to win
Best Betting Tips: Riera to score anytime (if he starts), Under 2.5 goals
Image: FOXSports.com
Getafe vs. Eibar
Time is running out for tiny Eibar and their dream of achieving survival in their first ever season in the Spanish top flight and a trip to the Spanish Capital now takes on huge significance because lose here and the flight back could be their last ever flight back from a La Liga game as they face Getafe at the Coliseum.
Getafe come into this one after Monday night's 2-0 away defeat at Vallecas in a Madrid Derby against Rayo where yet again they were outplayed and dominated as Rayo controlled the game and Getafe may have had a goal disallowed for offside which you've seen given and not given before and was a debatable one but again overall they looked toothless without their top scorer Vazquez who is out for the season.
Getafe's victories against Depor and Elche back to back aswell as 1-1 draw at home to the Yellow Submarine look more crucial than they actually were right now because Getafe's form since then has been so bad that they really should be on the brink of relegation but they are safe and it's a good job.
Getafe have played five La Liga games since securing safety and lost all five failing to score in four of them and conceding in everyone of them conceding fifteen goals and scoring just one and they are ending the season safe which is a great achievement given their mess of a season off the pitch with managerial changes but ending their season on a low note and in dire form.
Image: Panoramio
Getafe's home record would see them mid-table on it alone with six wins, four draws and eight defeats but just fifteen goals scored at home sees them with the third worst attacking record at home in La Liga this season and with 20 goals conceded it leaves them with the 12th worst defensive record at home this season which isn't too bad but the goals scored side is bad.
They've looked toothless in attack in every game since Vazquez their top scorer was ruled out for the remainder of this season so it's no surprise to see them failing to score and looking toothless in attack but that is no excuse for their form and Pablo Franco's case to stay in the job after guiding them to safety looks in the balance big time right now and before Vazquez's injury it looked likely.
Getafe have nothing to play in effect but you've still a duty to perform to your supporters, a manager that wants to stay in the job and to the other sides in the relegation battle too because I doubt losing 2-1 at home to Granada went down well with the other relegation rivals aswell as a home defeat to Levante too which made Levante safe.
They've a Madrid Derby in their last game of the season aswell as a more than winnable game here against an Eibar side in freefall and surely Getafe realise that winning their last home game of the season is a must to give something back to their supporters who have had it rough this season.
Eibar however come into this one after yet another defeat last Friday in a 2-0 home defeat to Espanyol in a game where you couldn't see them scoring and not only did you just wait for Espanyol's first goal to go in at 0-0 but you also knew they'd score again and just waited for their second to go in too.
Eibar never looked like being able to keep a clean sheet or score in this game and I've said for weeks now they just don't look good enough anymore and are failing to compete as they did in the first-half of the season and for me it's simple, since selling a key part of their defence by selling Albentosa to English second division side Derby they've lost their defensive solidness of the first half of the season.
Image: EFE
They've also been found out for me since the winter break and in the second half of the season teams have realised that if you leave yourself less exposed on the counter then Eibar's counter attacking threat can't hurt you and you've taken Eibar's main weapon away and without that counter attacking threat which won Eibar so many points in the first half of the season Eibar have nothing and run out of ideas to hurt you.
I can't see Eibar scoring in a game right now let alone drawing or winning a game and they now sit in the relegation zone and the realisation of their dream of survival being slowly killed and the realisation of a return to Liga Adelante has hit home.
The players looked absolutely devastated at the end against Espanyol and listen these Eibar players are giving maximum effort, maximum desire and they are giving absolutely everything for their manager, the club and to the cause so you can't question them at all or ask for anymore from them.
27 points from 19 games in the first half of the season and from 17 games in the second half of the season just four points from a possible 51 and that's the best way you can describe Eibar's form in the best detail and the best way.
They've lost their six games and their away form is even worse too with them not only losing their last three away games but the fact that they've won none of their last nine away games conceding eight of them failing to score in six of them and losing seven of them and drawing the other two.
From a betting point of view Under 2.5 Goals looks very solid here and not because Getafe have the third worst attack at home in La Liga this season or because Eibar have failed to score in six of their last nine away games but because Getafe remain toothless in attack without Vazquez and Eibar look lost in La Liga right now and don't look good enough to remain in it and that's the sad fact.
If you want more value then look at Getafe to keep a clean sheet because you should get a price over evens for this and that represents great value against an Eibar side who will be lucky to score here let alone get something.
These sides hadn't met before until this season and have already ended up meeting three times this season including their tie in the Copa back in December where Eibar lost 3-0 at the Coliseum in the first leg before losing at home at Ipurua 2-1 in the second leg to go out 5-1 on aggregate over the two legs.
The first ever meeting in La Liga came back in January where Eibar beat Getafe 2-1 at Ipurua and they'd love the same result here and that would be the one that could well see them achieve their dream of survival in their first ever season in Spain's top flight.
Getafe do look toothless in attack as I keep saying but listen it's at home in their final home game of the season and scoring once against this Eibar side is definitely achievable for Getafe and they'll win this for me by scraping a 1-0 win, Eibar should focus on a final day showdown next weekend because if they get something at the Coliseum it'll be some surprise.
Verdict: Getafe to win
Best Betting Tips:
Hinestroza to score anytime (if he starts), under 2.5 Goals
Image: diariovasco.com
Eibar and Deportivo's La Liga credentials hang in the balance—who will survive?
TheSportMatrix.com is not responsible for any losses from betting advice.
Follow on Twitter: @AdamHOwl
More:
Morata haunts Madrid
Football:
Latest