BY ALEX LEE (@AlexIsTheeName)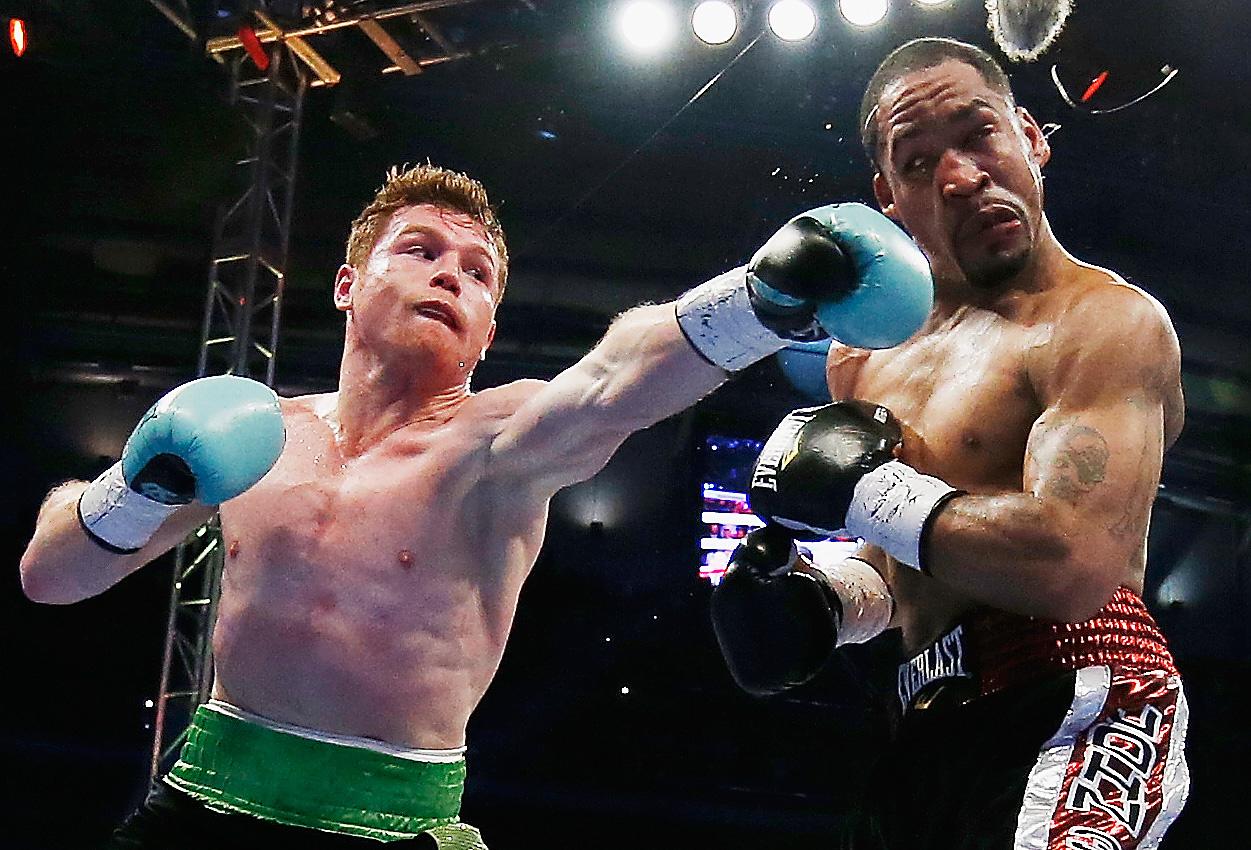 Image: SportsCenter
"Club Fighting Brawl"—A review of Saúl Álvarez vs. James Kirkland
James Kirkland stated before the fight that he wanted to be so close to Alvarez that "he can smell my breath" and his body odor if he has not showered.
Alvarez, a good boxer lacking elite-level speed and reflexes, nonetheless was superb in comparison to the uncultivated, raw style of Kirkland.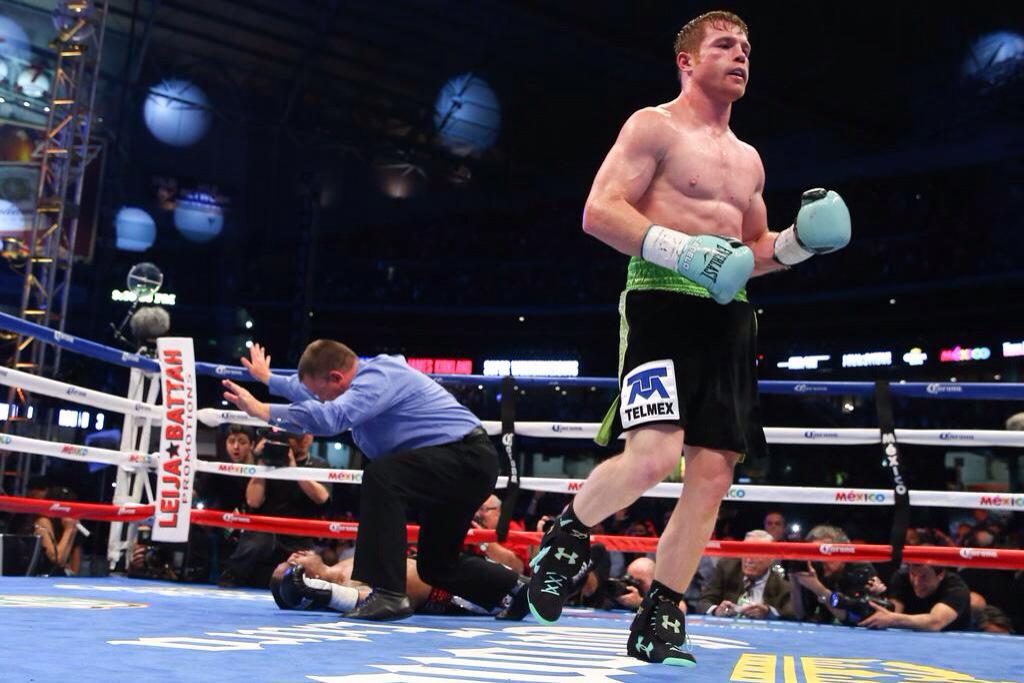 Image: RING Magazine
Kirkland came out in round one with excellent head movement, getting low to Alvarez, but with a gaping hole in his defense in the form of a wide guard that left him open to any right uppercut from Alvarez that he was unable to slip with side-to-side movement. Kirkland's effort looked promising initially when he backed Alvarez against the ropes and went to work. Alvarez maintained a high-guard that blocked much of what Kirkland offered.
A few good shots in the center of the ring by Alvarez immediately tamed Kirkland's aggression. A left hook to the body followed by a right hand to the head, later in the round, popped Kirkland's head back while he was against the ropes and created a knockdown. Kirkland got back to his feet quickly, not because he was not hurt, but because he was ready to go again. Kirkland took more punishment against the ropes from a barrage of punches from Alvarez towards the end of the round. The referee was waiting for one good punch to land so he could stop the fight. But the bell rang. End of round.
Again Alvarez pulverizes Kirkland against the ropes at the beginning of round two. Alvarez tired once he was unable to finish Kirkland, allowing Kirkland to resume his forward attack. Kirkland again backed Alvarez to the ropes and unleashed a succession of punches. His punches were slow and poorly thrown, resulting in very little power, thus Alvarez was able to rest. By the end of the round Alvarez was again the aggressor.
Two minutes into round three, Kirkland goes down from a right uppercut. Nineteen seconds later Kirkland is dropped by a left jab to the body followed by a right hand on his chin as he attempted to throw a wide left hook. Kirkland crashed hard on his back forcing an immediate stoppage by the referee.
— HBOboxing (@HBOboxing) May 10, 2015
Thankfully, things ended early allowing Kirkland to live another day. The recipe was there: Alvarez landed 60% of his power shots and Kirkland has limited punch resistance. Canelo's hand speed and variety of arsenal was the difference.
It is believed that Alvarez will fight Miguel Cotto later this year if Cotto wins over Daniel Geale in June.
Image: AP
More:
Anthony Joshua scores 12th career knockout
Comment:
Mayweather detaching the detractors