Brendan Rodgers insists that Raheeem Sterling will not be going anywhere.

Image: Sky Sports
With the summer's transfer market progressively developing more thought space in clubs, directors and players themselves, Raheem Sterling has catapulted himself into the melting pot of speculation with recent antics surrounding the renewal of his Liverpool contract.
The Reds' winger—who has interchanged positions on the pitch throughout the course of the campaign—explained that it was "quite flattering" to be linked with Arsenal - a side that Liverpool meet next when the Premier League returns from the International break.
Despite having two more years remaining on his £35,000-a-week contract at Anfield, the latest comments by the 20-year-old have ushered in a sizable portion of discussion on how a move could rupture either his exponential improvement as a player, or Liverpool's prospects considering their dependence on him.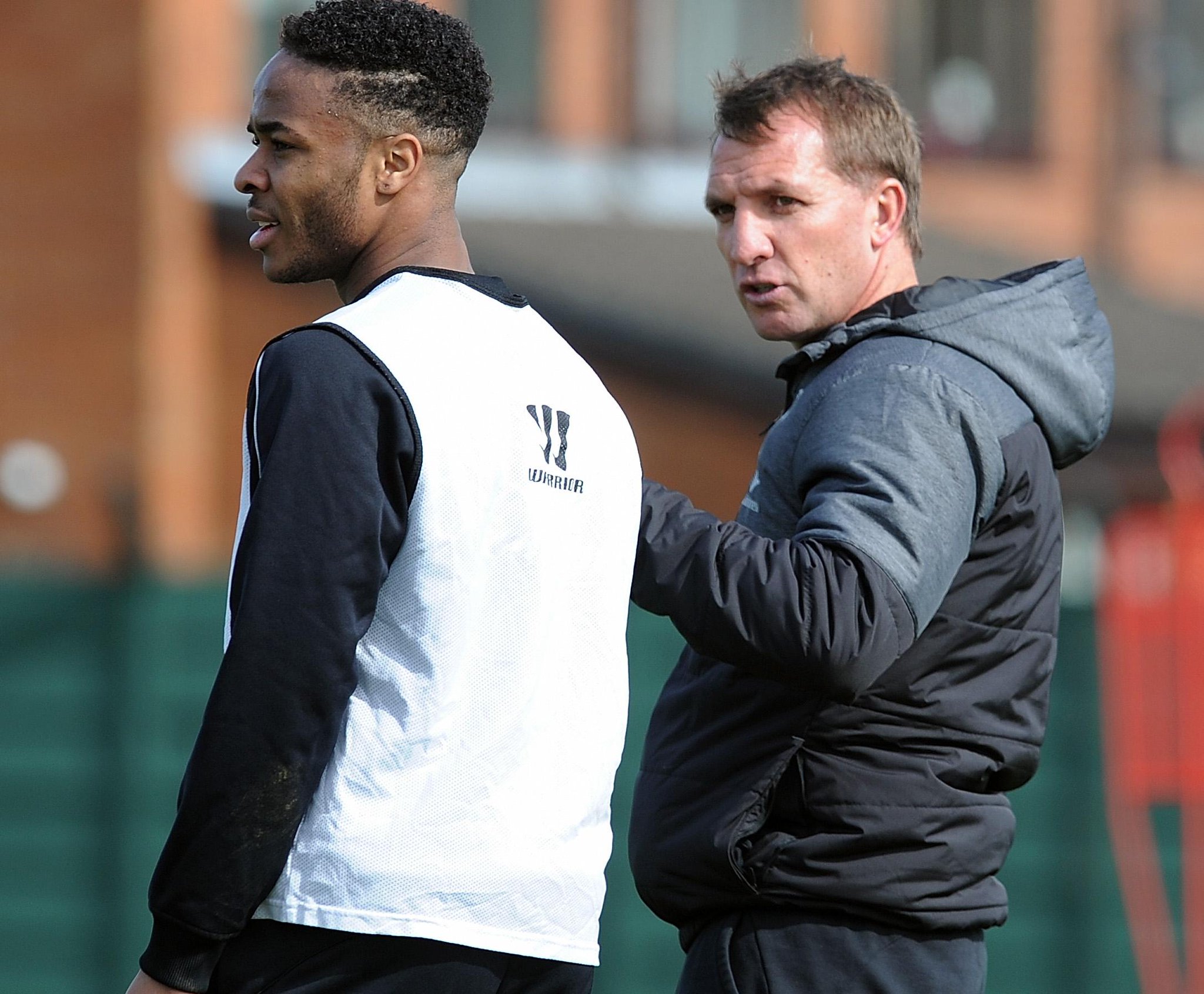 Image: LiverpoolFC.com
Having flourished in Liverpool's dream season last year where they fell agonisingly short of capturing the title, he has been forced to make a sudden switch from one of the multiple outlets, to few. While he remains a star of the future, he's been forced to step up to the mark far earlier in a season plagued with Sturridge's injuries and left hollowed by the absence of Suarez.
It's not the first time in which the star has sparked media attention this season, either. Earlier in the campaign, he complained of tiredness to sit out an England game, somewhat understandable with all the football he was playing, although many didn't really take it that way.
While he may be one of the most prized under-21 talents going on the European market, he's far from a polished product either. Moving on at such a vital spell in his career may not only pile further pressure on him with the cash on his shoulders, but it could bring an end to his improvement process and leave it at a standstill.
Liverpool value Raheem Sterling at £50million, a figure the club believe no other club will pay. [Telegraph]


— LFC Fans Corner (@LFCFansCorner) April 2, 2015
Even if it is a ploy orchestrated with his agent to earn him a larger deal, the point remains. Raheem Sterling could rupture his reputation and future. It may demonstrate dissatisfaction in his play or represent a beacon of distress. For England, we saw his effectiveness in his aboriginal winger role.
Fluctuation in Brendan Rodgers' experimenting saw Raheem Sterling play centrally as a striker for quite a period of the season. But, while the highly-anticipated return of Daniel Sturridge was welcomed by the club, it resulted in his compatriot reverting to a wing-back role, where he had the burden of defensive tracking-back. From a player who likes to menace defences by darting down the wings and producing chances while also paving paths for his own goal-count, it's far from ideal.
Poll: Should Liverpool sell Raheem Sterling?
As much as he may deny it, the temptation of a lucrative deal at a club with magnified chances of silverware is hard to resist especially coming with the underwhelming season Liverpool have endured. But he needn't worry about being out-of-pocket, or for now, trophies, that time will come.
Since he has lengths to go before truly surging into the class of the elite, it's an optimum state for Sterling currently. Arsenal could be a step up, but is it really worth the hassle and disruption?
Like many things in sport, Liverpool are a work in progress. So is Raheem Sterling. Put those in correlation and you get more progress. If they're out of phase however, then it has an adverse effect.
At just 20 years of age, Raheem Sterling still has a lot of time to blossom as one of the World's best wingers. Leaving Liverpool now though could severely limit that.
Raheem Sterling should stay on for a few more years.

Image: Getty Images
More:
March 2015 Month in Review
Real Madrid:
Crisis for Los Blancos?
Premier League:
Who will take coveted fourth spot?