Image: BarcaStuff
Paris Saint-Germain 1 - 3 Barcelona
Neymar (18'), Luis Suarez (67', 79'), Gregory van der Wiel (82')
UEFA Champions League
Wednesday 15 April 2015
7:45pm BST Kick-off
Parc des Princes, Paris, France.
Referee: Mark Clattenburg
Quarter Final (First leg)
A brace from Luis Suarez combined with Neymar's opener saw Barcelona to a convincing victory over Paris Saint-Germain in the first leg of their quarter-final meeting.
Poorly out of the blocks, Paris were ripped apart early on allowing Neymar to get the opener when assisted by Lionel Messi. Despite a bright start from the hosts to the second, Suarez appeared to smash all hopes, with a classy double in the space of 12 minutes. PSG looked to rally but couldn't take any further positives from the game despite the 1 goal and a strong ending.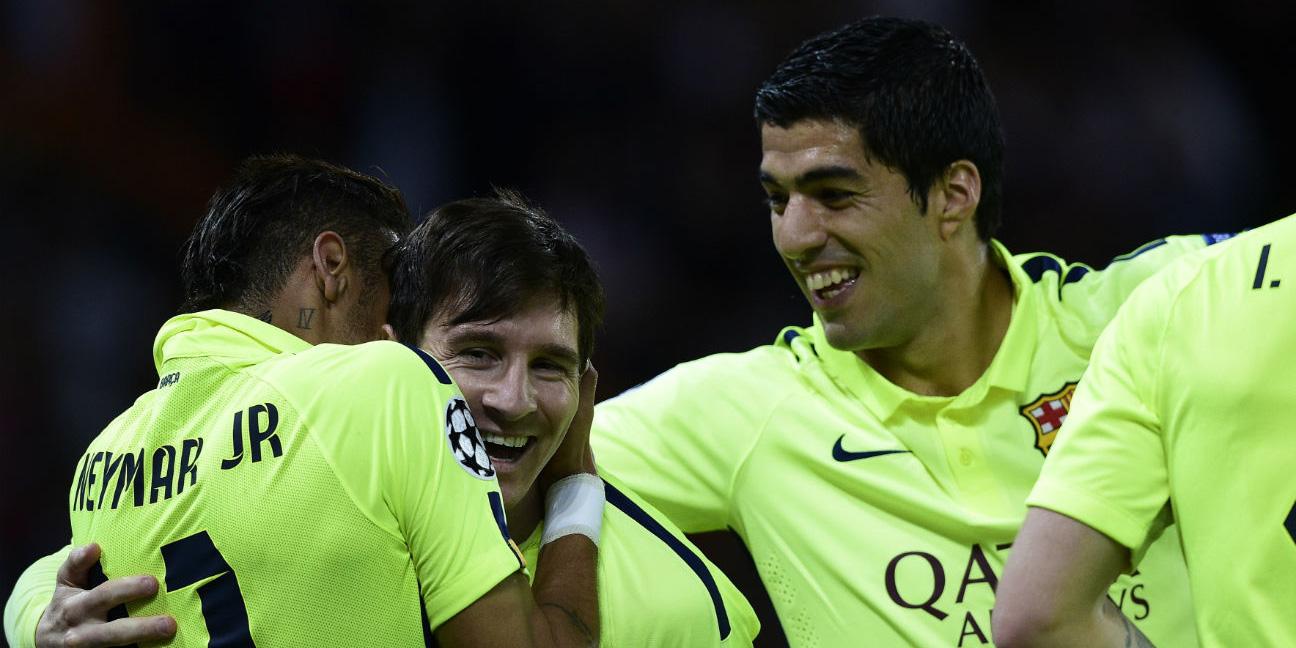 Image: ESPN FC
From kickoff, Barcelona were looking to utilise their creative edge to convert some goals. Neymar attempted to pick out Lionel Messi, but an alert Thiago Silva extinguished the threat early on.
Remaining patient, the visitors were waiting to take their pick, this time seeing Iniesta's ball denied by Van der Wiel. Paris, while they didn't grasp the game as well as Barca did to start the contest, could have indefinitely flipped the tale though had Pastore's fantastic delivery been met with more quality.
Hearts were in Parisiens' mouths soon after, when Luis Suarez lifted a ball over the traffic to find Messi on the edge of the area. He went for a trademark curling shot—synonymous to his best—but it glided past Sirigu to rattle the woodwork.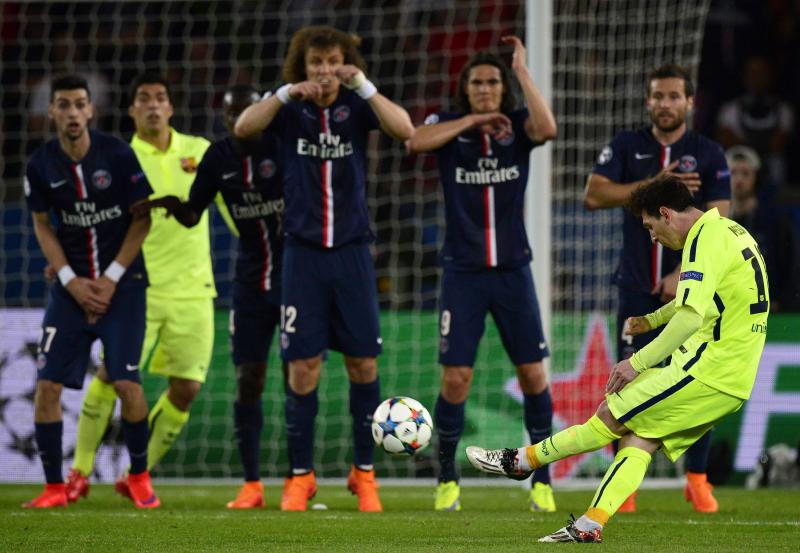 Image: Game Yetu
It initiated further domination from Barca who bossed it in the middle of the park and took the wind out of the sails of the hosts, flattening the atmosphere in the French capital. It was a long time coming, 18 minutes to be exact, but when the defence split open, Barcelona pounced. Lionel Messi found Neymar in the box, and it was a simple run before stroking it past the keeper for the lead.
Things would liven up from then on in, with Lavezzi searching for Cavani, but the Uruguayan was unable to produce a shot of troublesome quality, allowing Ter Stegen to safely pick up. There were further mishaps for Paris' hitman, with Cavani's volley going straight at the keeper.
To keep their hopes alive, PSG looked to turn things around before half-time, but they would go in to the interval trailing.Forcing the issue, Paris looked a change team as they pushed Barcelona back and employed far more logic in going forward. Rabiot struck at Ter Stegen, Pastore was stopped by Mascherano and then the Catalans received an injury blow—Iniesta was stretchered off following a collision.
Just as they continued to improve, they were dealt a major setback. Luis Suarez went on a tear, skillfully probing into the area before sinking the hosts as he smashed it past Sirigu. With belief lost, and hope running thin, Luis Suarez ran rampant once more. At the tip of the iceberg for his superb game, he nutmegged David Luiz then beat the keeper and gave Barca an astronomical advantage in their semi-final hopes.
Image: @FCBJulian
There was a hint of life to hang on to, though. With goals coming left, right and centre, van der Wiel had a go from outside the area, and it came off Mathieu before going into goal. Barca were poised to grab another soon after, with the host of PSG problems resurfacing instantaneously. Suarez looked to find Messi but Marquinhos got rid of it.
The hosts were then livid as Mark Clattenburg waved off appeals for a penalty when Adriano clumsily clattered into Lavezzi, sending him down. Cavani's shot was blocked on the rebound, and PSG were still energized. Xavi made a crucial tackle, and the game came to an end. One thing was for sure, though. Paris still have life in this encounter.
Class.
More:
UEFA Champions League home
Match report:
Atletico Madrid 0 - 0 Real Madrid
Match report:
Juventus 1 - 0 Monaco
Match report:
Porto 3 - 1 Bayern Munich