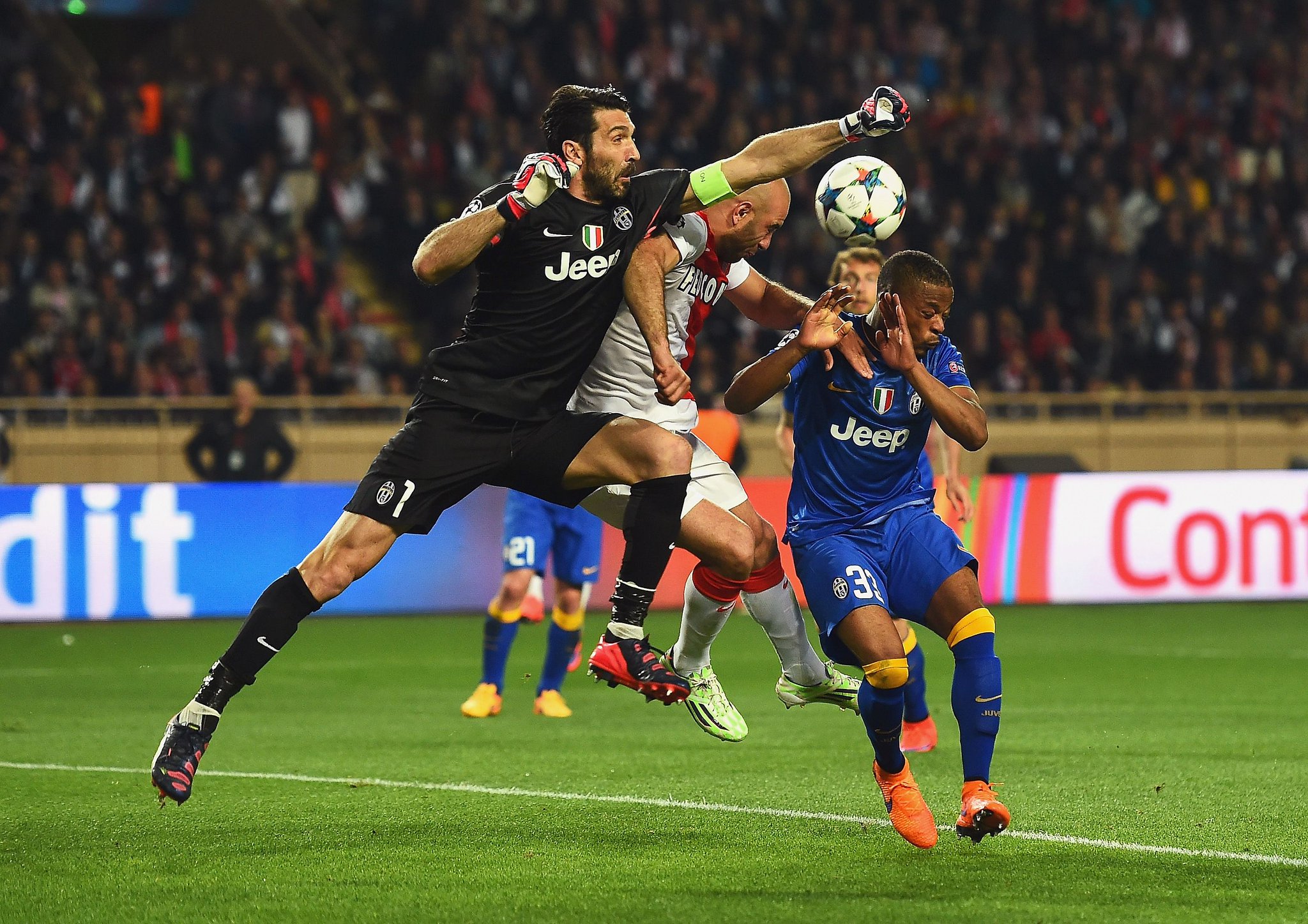 Image: FOXSports.com
Monaco 0 - 0 Juventus (Aggregate: 0-1)
UEFA Champions League
Wednesday 22 April 2015
7:45pm GMT Kick-off
Stade Louis II, Monaco, France.
Referee: William Collum
Quarter final (Second leg)
[First leg match report available here]
Juventus and Monaco played out a lively, albeit scoreless draw in the French Riviera to seal
la Vecchia Signora's first Champions League semi-final in 12 years.
Ultimately a defensive performance orchestrated by Alegri's side, Pirlo did rattle the crossbar in a game which hardly echoed the quality of either side, but made for some fantastic neutral entertainment.
Image: UEFA.com
Giorgio Chiellini got off to the wrong foot—quite literally—in the opening seconds of Monaco's initiating possession. The Italian fell over and handled the ball to concede a free-kick, albeit terribly delivered by Carrasco, and was also booked.
With the impetus on Monaco in the fixture, Kondogbia struck a sweet half-volley, although it lost most of its venum by the time it approached Buffon's goal. It took more than 5 minutes for a Juventus attack to really produce some incisive attack, and when the Old Lady got going, it ende dprematurely, with Tevez softly nodding the ball to the keeper.
Monaco continued to get the most attacks although they had little saturation, with little looking to harm Juventus and nothing that the Italians could not solve without kicking the ball away. Andrea Pirlo was given a lot of space, surprisingly, and was able to pull the strings in midfield.
Again though, the French principality would take the attacks to the visitors, this time coming agonzingly close, as Silva and Carrasco linked up, tangling Barzagli in the madness and he almost deflected it in for an own goal.
Image: UEFA.com
As the events continued to unfold and the game quickened, Kurzawa threatened with his cross, falling to Kondogbia who escaped from Pirlo but ultimately shot it for a relatively comfortable Buffon save. Proceedings were open and fast-flowing, but the quality from either side seemed to be a nonexistent concept, as exemplified by Morata who was challenged at ease on the edge of the area by Raggi but went down in a futile appeal to the referee.
Similarly, Moutinho skied from well out, before he would be down for a few moments when Chilleini clobbered into him. Monaco were obliged to go forward, Juve weren't, and soon after more appeals would be making the rounds to the man in charge. Kondogbia went to ground between Chiellini and Vidal, but no penalty was given.
Tevez was emphatically denied by Kurzawa as he raced forward, and Carrasco again was off target. Both sides produced entertainment in the first half knowing they could have done better from a footballing standpoint.
Berbatov was introduced in the second half, but he wouldn't find success early with Vidal dominating the midfield interface leaving little room anywhere. Instead, Tevez found Morata who stung a solid shot at the keeper, before finding out he was offside. Monaco seized to rupture the Juventus defence, with Buffon coming off his line to get rid of a loose ball and Bonucci nailing an inch-perfect tackle on Martial.
Finally, after the hour mark, Juventus got going and stabilised themselves. Monaco had significantly slowed down, while Juventus were waiting for their opportunity to really end the tie.
The Ligue 1 side couldn't really find anything to push Los Blancos on the back foot, instead Pirlo left the keeper bamboozled as his marvellous free-kick struck the crossbar. Time ran down and ultimately it was a simplistic sustaining of the clean sheet to progress to the semi-finals.
Image: Champions League
More:
Champions League latest
Champions League match reports:
- Real Madrid 1 - 0 Atletico Madrid
-
Bayern Munich 6-1 Porto