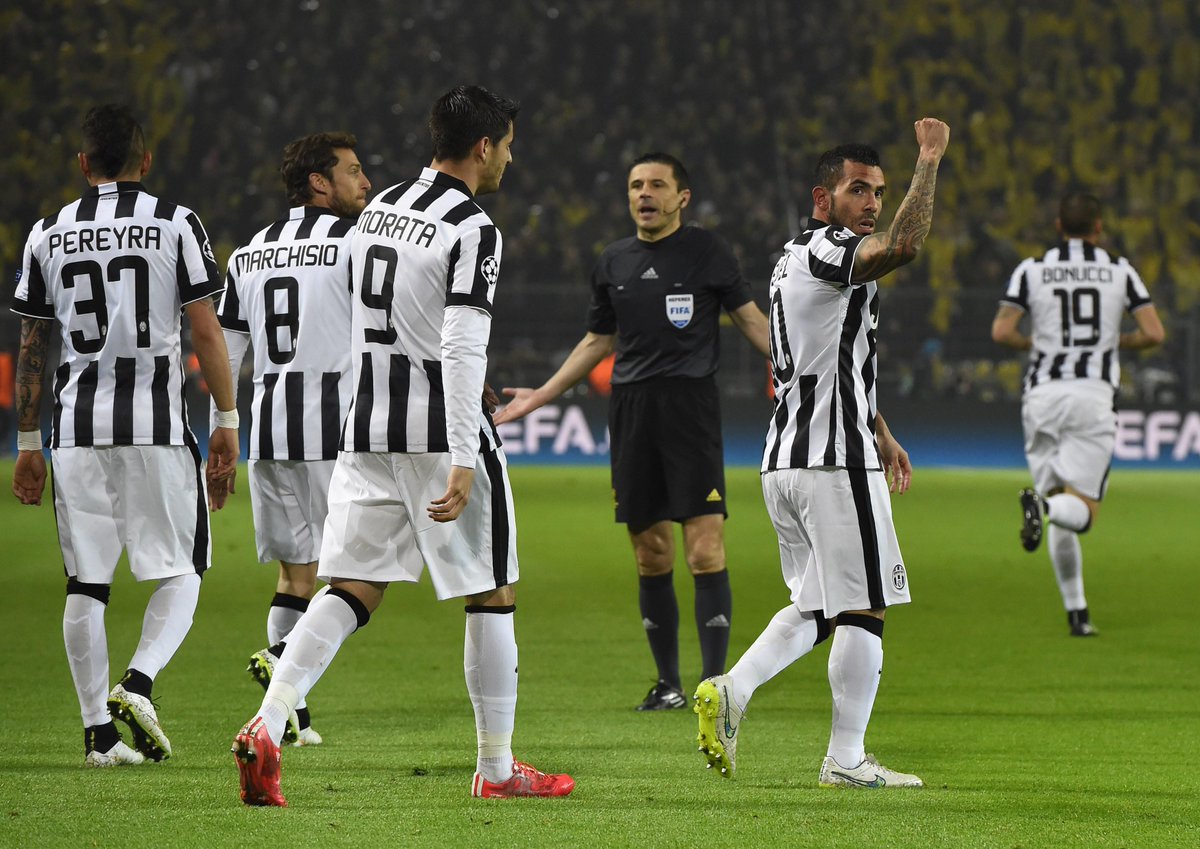 Image: Peter Alegi
Borussia Dortmund 0 - 3 Juventus (Aggregate: 1 - 5)
Carlos Tevez (3', 79'), Alvaro Morata (70'
UEFA Champions League
Wednesday 18 March 2015
7:45pm GMT Kick-off
Signal Iduna Park, Dortmund, Germany.
Referee: Milorad Mažić
Round of 16 (Second leg)
[First leg match report available here]
Carlos Tevez scored a magnificent brace as Juventus eased past a poor Dortmund to power into the quarter-finals in style.
A spectacular brace for the Argentine began within just 3 minutes, as he let fly from long-range creeping it past Weidenfeller, before he blasted it past the German for a second in the latter half. Alvaro Morata added to his goal in the first leg as he was set up for an easy tap-in by his striking partner, Tevez.
Almost a replication of how the first leg began, yellow-shirts swarmed the pitch through the fuel of the spine-tingling atmosphere at the Westfalenstadion although Jurgen Klopp's men would receive an early wake-up call as Carlos Tevez couldn't curl it through to the awaiting Alvaro Morata inside the area.
While the Argentine may have scuffed his lines on the first attempt, he'd need no invitation to have a go from well out the area. A scintillating effort saw him scoop it into Weidenfeller's near-post to steer Calcio into comfort.
Two of the big stars in the fixture would subsequently receive injury knocks - except the fact that Pogba had to limp off whereas Reus was able to carry on.
Buffon dealt well with the clearance to stop Kampl's corner, cutting off the service with deep Juve defence.
Dortmund managed to bombard their opposing box but Tevez relieved pressure by surging forward, but Aubameyang fought back to try from a tough angle. Juventus soaked things up with their passing and frustrated Dortmund who had their heads drooping from a poor half.
It was a scrappy start to the second half before Dortmund tried to steady themselves, getting forward towards the visitors' goal only to be pegged back by the Italians who always seemed one step ahead.
Tevez again broke forward, adding to the many times he had already in the game, finding Morata who was stopped by a fantastic save from Weidenfeller. Corners came for Juve, Dortmund limped out of it, and they were parched of their quality and intensity.
Playing far too up the pitch, Tevez got through and it was a simple run, squaring it across to Morata for an open goal as Juventus secured their ticket to the Quarter-Finals.
After Ramos headed straight into Buffon's grasp, more woeful defending as Dortmund looked out of sorts would give Juve a third goal.
Carlos Tevez got his second, striding through with a simple pass between the two centre-halves, and arrowing past Weindenfeller as the Germans crashed out.
It was a result hardly doubted from the very first goal. Dortmund had a nightmare out there defensively, and just like they did back in Turin a few weeks ago, they punished them on the counter-attack and finally reinstated some crucial hope to Italian football in the scope of Europe.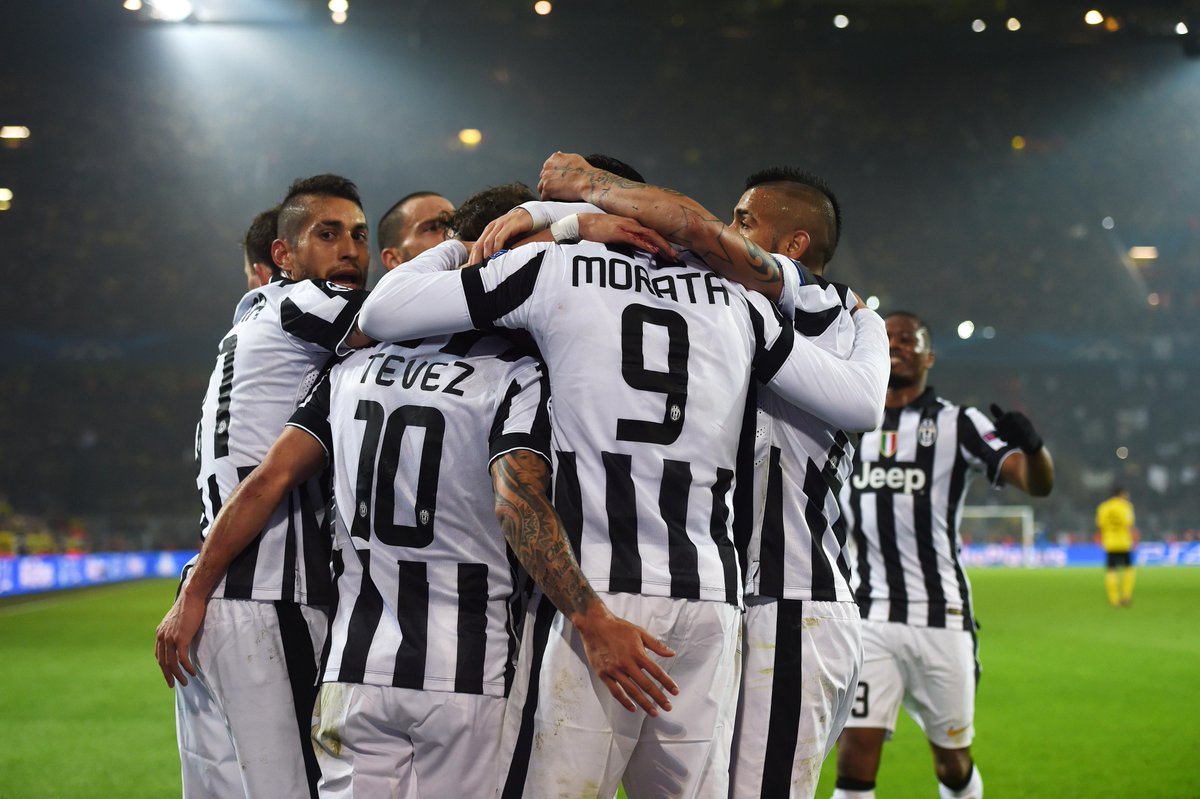 Image: UEFA
More:
Can Arsenal win the title?
Match report:
Monaco 0 - 2 Arsenal
Match report:
Atletico Madrid 1 - 0 Bayer Leverkusen
Match report:
Barcelona 1 - 0 Manchester City
Champions League:
Full coverage