WRITTEN BY
MIKEY
AND
NISAR
2015 off to a great start.
As the first month of 2015 comes to a close, it proves another 31 days of sport to savour.
After we said farewell to the amazing sport of 2014, the team was quick out of the blocks to bring some more fantastic coverage for the new year—and there was plenty of sport to feast on.
In a month featuring the most articles ever written on TSM, we also got our official Twitter username back to @TheSportMatrix. Here, we break down all the best sport of January 2015.
Football
With a lot to live up to following the amazing year of 2014 in football, clubs got down to it in a month jam-packed with club football—along with two continental tournaments. From the Ballon d'Or to domestic cups, the title race heating up and more, it was another month not to miss.
The Premier League got the new year off to a cracker with a truly wonderful day of Premier League action. Stoke City held Manchester United to a draw, snow tumbled to layer the Hawthorns, Man City were too strong for Sunderland in a five goal thriller and Harry Kane scored a double as Tottenham shocked Chelsea in an amazing 5-3 win at White Hart Lane. Premier League New Years Day coverage
»
Harry New Year: Harry Kane welcomes in 2015 with delight for Tottenham.

Image: Mirror.co.uk
In January there were also two instalments to the FA Cup—and simply put, they were magical. West Ham topped Everton on penalties in a sensational FA Cup replay at Upton Park, but more drama was in store for the fourth round. It was one unforgettable Saturday, the Premier League title contenders Chelsea and Manhcester City would be shocked on their home turf in a case where their opponents were far less than underdogs. Middlesbrough thumped two goals past Manchester City at the Etihad Stadium, while Bradford City overturned a 2-0 deficit to win 4-2 at Stamford Bridge. Southampton and Tottenham also crashed out. FA Cup works it's magic again »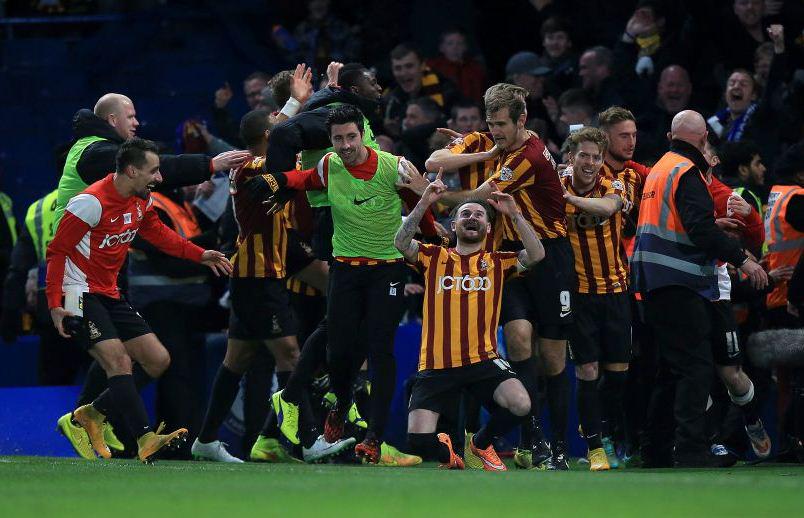 Magical: Bradford City rocked Chelsea at Stamford Bridge.

Image: Daily Mail
Barcelona began the month on verge of a crisis as David Moyes' Real Sociedad stunned them with a 1-0 victory in the first La Liga weekend of the year. Spanish giants Real Madrid also found themselves on a skid, losing to Valencia. But, as both began to re-align themselves on the path of the elite, Barcelona enjoyed a warming 3-1 triumph over Atletico Madrid at the Nou Camp, in a game which saw Messi, Neymar and Suarez score. Match report »
Terrific trio: All were on target to vanquish Atletico Madrid.
That night after, the World's best football talent all gathered in Zurich, Switzerland for the FIFA Ballon d'Or ceremony. Cristiano Ronaldo beat Manuel Neuer and Lionel Messi to win the Player of the Year award for a second year in a row.
Fernando Torres made a return to the Vicente Calderon and he would make an impact as the Spanish Champions topped their city rivals in the Copa Del Rey. While he failed to get into the right gear at the first try, Atletico, carrying the advantage of a 2-0 win in the first leg, his brace at the Bernabeu put Diego Simeone's men through. Two well-taken goals just began to prove that he still had his talent and a lot to give back to his native club. While he scored again, this time vs. Barcelona, a chaotic second leg would see the Catalans win 3-2, ultimately progressing to the next round of the Spanish domestic tournament.
Back home: Torres revels on his return.

Image: ABC.es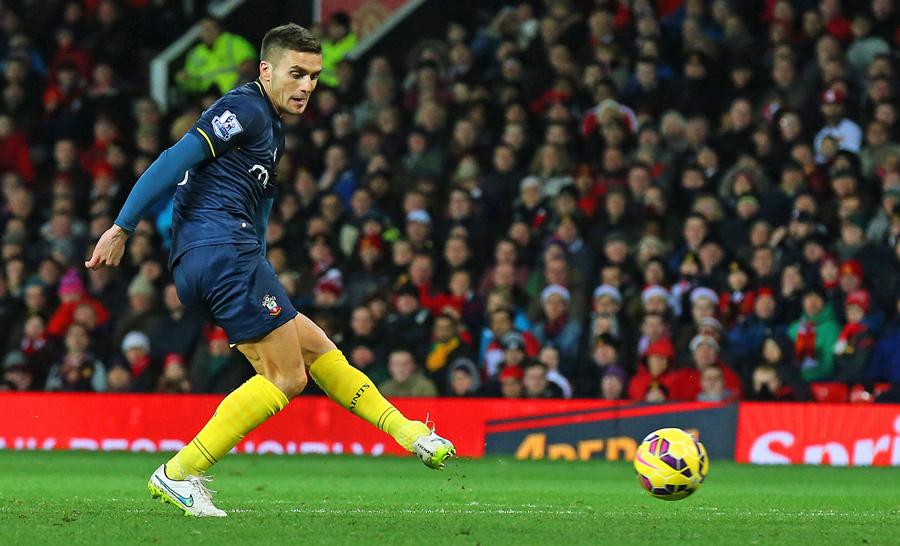 Tadic catches out the devils.

Image: PremierLeague.com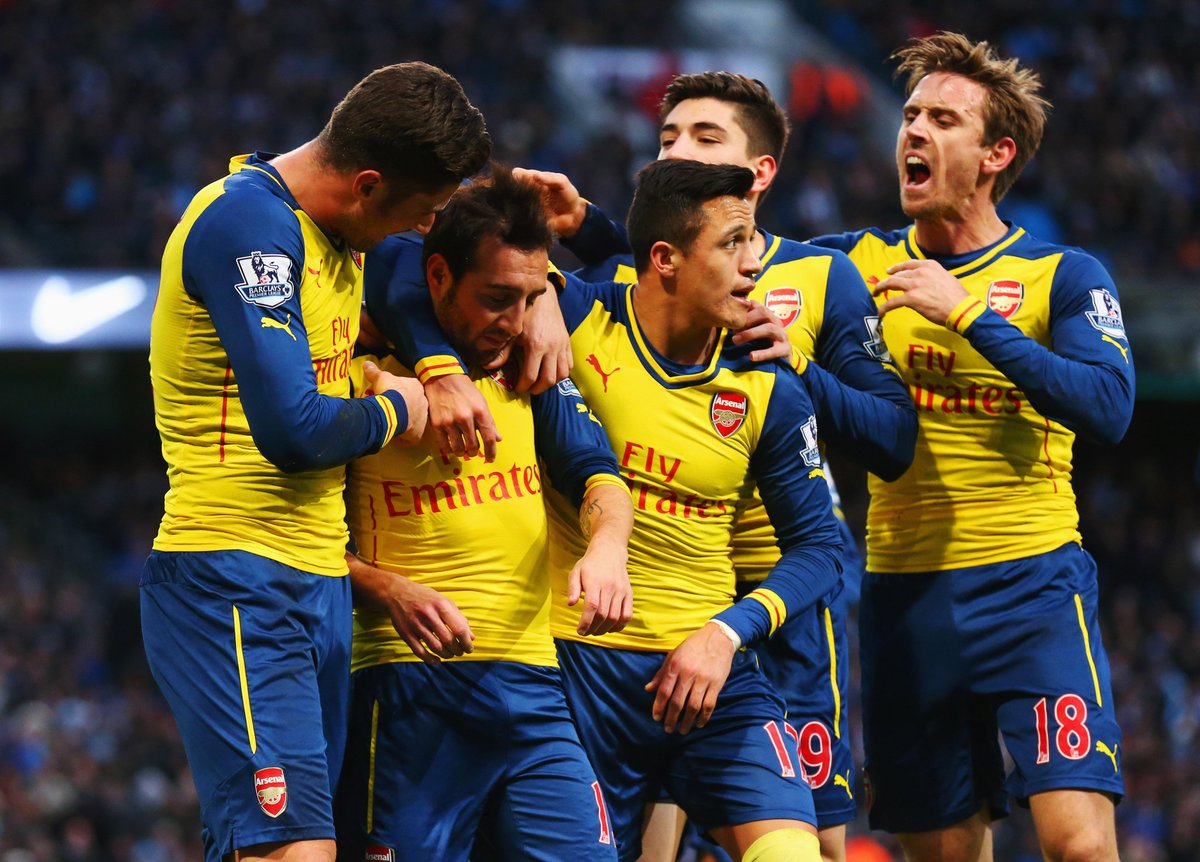 A resounding win for Arsenal.

Image: PremierLeague.com
Speculation was running high, as usual, with the January transfer window. Wilfried Bony made a move from Swansea to Manchester City, while Chelsea closed in on Cuadrado. Other rumours involved Reus, Hummels and Falcao, but none would materialise. January transfer talk »
Bony joins Manchester City.

Image: PA
While no official International breaks were reserved, two continental tournaments took place in the month. The African Cup of Nations saw Equitorial Guinea and D.R. Congo book their places for a semi-final albeit in some dramatic circumstances. Meanwhile, Australia triumphed in the Asia Cup, after a dramatic extra-time win against South Korea.
Socceroos break Korean hearts.

Image: StraitsTimes.com
Tottenham Hotspur were slated to face Chelsea in the Capital One Cup final after the semi-finals took place. Spurs put the brave blades to the sword as they topped Sheffield, while Diego Costa was coated in controversy for his actions during the tie with Liverpool. He was handed a three-match ban for a stomp on Emre Can as Chelsea went through after extra-time.
The FA slammed Costa with a three-match ban.

Image: Independent
There was also a time when the football World mourned the loss of Wolfsburg youngster, Junior Malanda. Aged 20, the midfield prospect passed away following a car accident and tributes poured out from across the sporting World and beyond. Our thoughts are with his friends and family. More on the passing of Junior Malanda »
As the Bundesliga returned, Wolfsburg paid a fitting tribute to the late Malanda, not only from a pre-match display but also in how they played to defeat German Champions Bayern Munich. Galvanised by the grand occasion, an early goal from Dost followed by another late in the half would be added to by Kevin De Bruyne's brace to inflict Bayern's first league defeat since April. Borussia Dortmund meanwhile slumped to bottom of the Bundesliga table after a goal-less draw with Bayer Leverkusen.
Emotions run high.

Image: GOAL.com
Elsewhere in the European leagues, Lyon topped Ligue 1 closely followed by Marseille and PSG who were just a point off. Juventus broke clear in Serie A too, with Paul Pogba dishing out a few golazos to further shout his worth.Could Pogba break £100m barrier?
Maestro.

Image: Dafabet Sports
Chelsea hosted Manchester City at Stamford Bridge, with all eyes locked onto the game attended by a record-number of broadcasters across the globe. Initially a tight affair, it all burst into life when Loic Remy found goal before David Silva rolled in an effort to snatch a point back. Chelsea had a five-point advantage atop the table, but there were still 15 games to play. As it happened » Match report »
Capping off an amazing month.

Image: PremierLeague.com
Boxing
Kevin Mitchell demolished Estrada, Deontay Wilder brought the belt back to America and Brandon Rios blitzed past his rival in January's boxing.
Kevin Mitchell wiped out Estrada to strengthen his World title hopes, Deontay Wilder made history by defeating Stiverne, and Rios demolished Alvardo for January's boxing.
Kevin Mitchell demolished a physically and mentally broken Daniel Estrada with an eight round dismissal of The Mexican.
Mitchell, 30, landed ferocious power punches from the first bell and almost every shot landed shook Estrada who looked completely lost.
The Londoner dropped his Mexican opponent early with a crunching right hand that shattered his jaw. Estrada bravely made it back up, to no avail for him as he continuously found himself on the end of devastating left uppercuts from a ruthless Mitchell.
In the eight round, Mitchell staggered Estrada just like he did in previous sessions to force the official's hand and call a hault to proceedings.
Absolutely brilliant performance from Mitchell, he is ready for a world title shot now.
Fight report »
Deontay Wilder stormed past Bermane Stiverne on points to create history and become the first American heavyweight champion since 2006.
The challenger, 29, landed brutal shots throughout the slightly one-sided contest with Stiverne offering barely any offence to suggest he was in with a real chance.
The champion, though, proved his granite chin as Wilder assaulted Stiverne on several occasions, questioning his toughness but he answered them emphatically. Flurries of power punches continued to trouble the American world champion but he defiantly gritted his teeth and fought on.
Stiverne rarely landed, but on one occasion clipped Wilder's chin with a snappy right hand that just sent out a warning sign to an over-excited challenger who thought his foe was really unraveling.
Although it was overall a very lackluster performance from Stiverne, he proved his toughness against a man who had previously racked up 32 knockouts in 32 contests. Wilder, though, was exceptional and pretty much kept his boxing almost immaculate throughout. He was unable to force a stoppage but proved he can box his way through fights if necessary. Massive future for the Bronze Bomber who has saved heavyweight boxing in America.
Fight report »
Brandon Rios obliterated Mike Alvarado in three rounds as his foe retired due to such severe punishment received in their rubber match.
Rios' domination was set from the first bell, with piercing jabs, stinging right, left hooks and uppercuts all reaching their target in a first round that already drew blood on Alvarado.
Rios would then proceed to flooring his man in the third with a brutal three punch combination. First, a left hook staggered Alvarado but then immediately followed it up with a right uppercut; clattering his jaw and sending him crashing to the canvas.
That uppercut apparently clouded the vision of Alvarado, who was retired from the fight by the referee in charge. Rios' brutal punishment showed no signs of slowing down, and with blurred vision, there were no calls against the decision.
Rios was ruthless, massive things ahead for that man after a dominating performance, but a massive part of a showing like that was due to Alvarado's poor preparation which cost him dearly.
Fight report »
Image: RingTV.com
NFL
New England Patriots and Seattle Seahawks booked their places for a Super Bowl 49 showdown in Arizona after a dramatic NFL Playoffs' run.
A refereeing call would turn in favour of the Dallas Cowboys who claimed their first Playoff win in 6 years as they tamed the Detroit Lions, while the Panthers edged the Cardinals in a thriller. Also on wildcard weekend, Flacco and Luck shined for their respective teams to reach the next stage.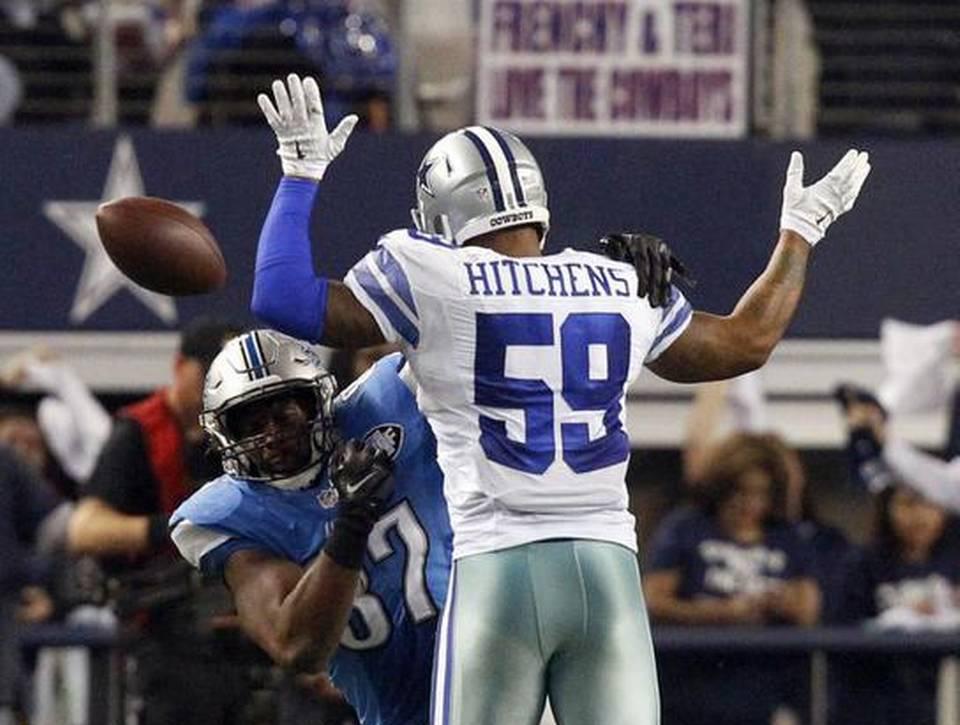 "How Bout Them Refs?"

Image: Star-Telegram
The Patriots and Seahawks went in strong for their first playoff games, dispatching the Ravens and Panthers at ease. Meanwhile, Andrew Luck rose to the occasion as the Denver Broncos crumbled at mile-high. One of the more controversial moments saw a Dez Bryant catch overturned to see the Packers through.
Rising to the occasion.
Then there were four. Simply put, one was a thriller, one was a rout. The Seattle Seahawks secured a miraculous comeback in Washington to overcome the Packers in overtime, while the Colts were no match for the Patriots. Super Bowl 49 was set.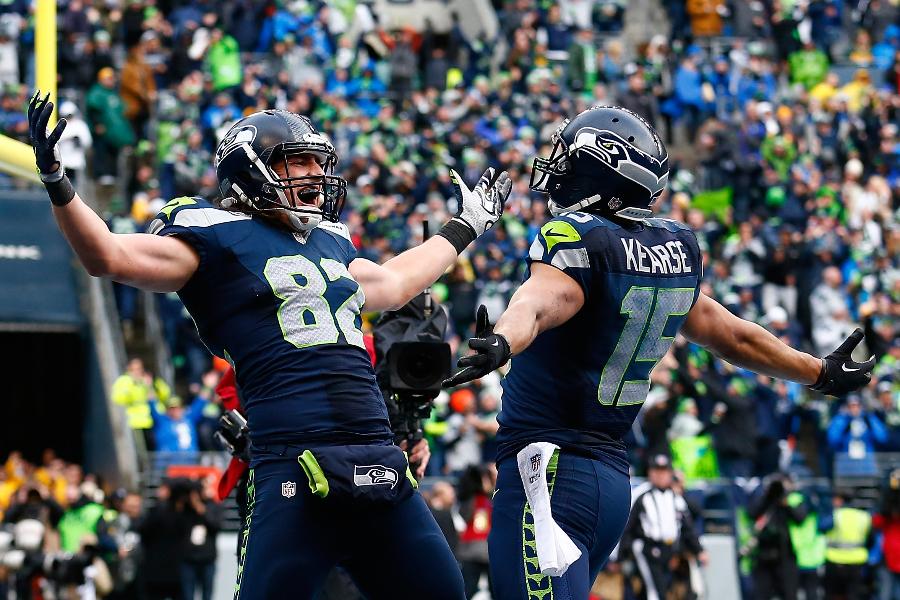 Back-to-back titles?
UFC
With the UFC hoping to explode out of the blocks for the new year, spear-headed by 'The Time is Now' campaign, the time really was then to be a UFC fan, with four blockbuster cards in January. From the meteoric rise of McGregor, to the Rumble in Sweden, the return of Anderson Silva and the most anticipated Light Heavyweight title fight in history, it was an incredible month in the Octagon.
It all began with one of the most anticipated title fights in UFC history, as Jon Jones squared off with bitter rival Daniel Cormier for the Light Heavyweight gold. Coming off a brawl in the summer which sparked uproar throughout the MMA world, Jones put his toughest test to the sword over five rounds, using his unparalleled striking and takedown defence to outdo the challenger. In a two-fight month for Cowboy, Donald Cerrone started things off by pummeling Myles Jury with aggression. UFC 182 as it happened » What's next for UFC 182 winners? »
Jon Jones dispatched his toughest challenge to date.

Image: MMA Fighting
Cerrone would be victorious again when the lights, camera and action of the UFC descended upon Boston's TD Garden for UFC Fight Night. While he may have edged past Benson Henderson, all eyes would be on "The Notorious" Conor McGregor as he looked to deliver his promise on knocking out veteran Denis Siver.
Relentless: McGregor blasts his way to a title shot.

Image: MMA Crossfire
With a raucous atmosphere in Massachusetts, he took centre stage and finished the German inside two rounds, before leapfrogging the cage fence to get in the face of Featherweight Champion, Jose Aldo. A few weeks later, the big match was confirmed for UFC 189. The Irishman proved this was far more than hype as he catapulted the sport further into the mainstream. UFC Boston report »
Alexander Gustafsson took to the Octagon on home soil as UFC on FOX emanated from the Tele2 Arena in front of more than 30,000 people in Sweden. But, in the main event, things would fall silent in the first round when the Swede felt the full wrath of Anthony "Rumble" Johnson's power. Landing a riveting right-hand, he followed it up with relentless ground-and-pound before bringing an end to the fight. UFC Stockholm report »
Statement made.

Image: Zuffa LLC via Getty Images
Anderson Silva made his return to the octagon as he dismissed Nick Diaz over five rounds at UFC 183. Diaz looked to taunt the Brazilian early, but when the greatest fighter on the planet found his rhythm, it was his fight to lose. After the announcement that he won by unanimous decision, the Spider fell to the floor in emotion of the journey he came from, getting through the potentially career-ending leg injury. An embrace with Nick Diaz concluded things on a lighter note, and the Brazilians went into a frenzy. UFC 183 report » UFC 183 as it happened »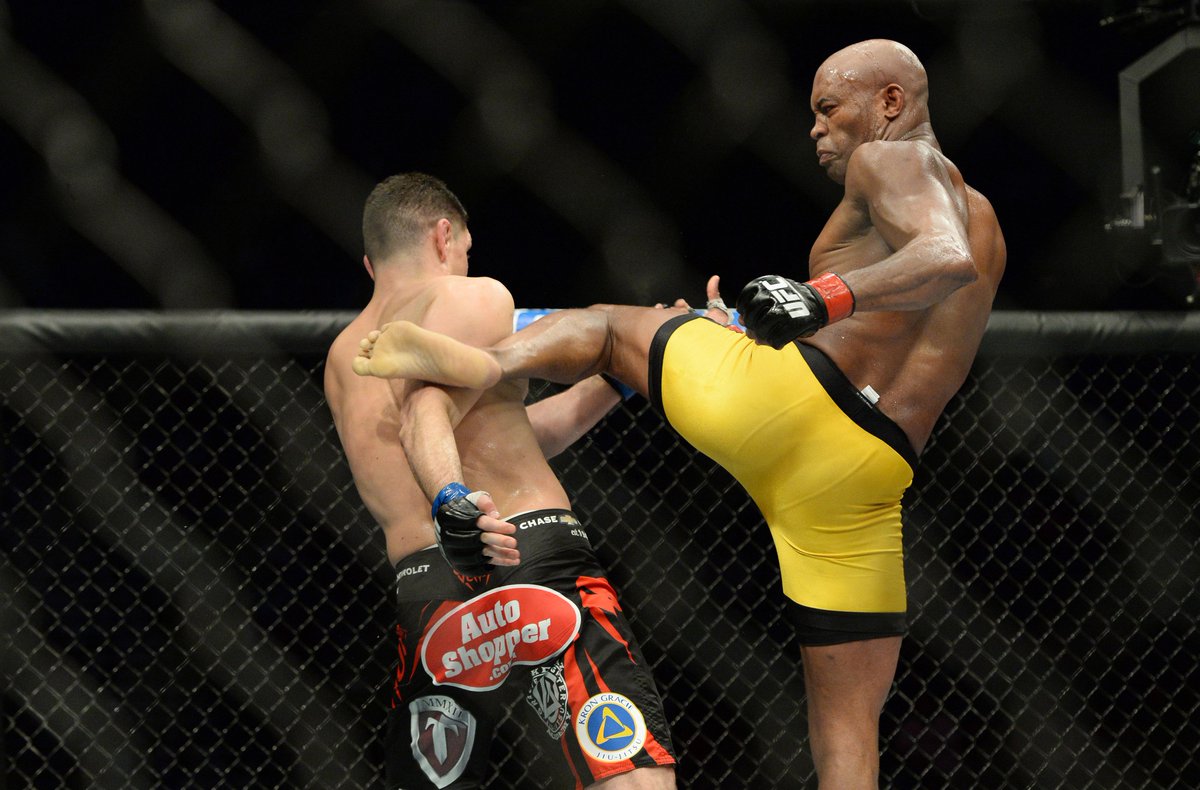 Image: Yahoo Sports
WWE
The Road to WrestleMania kicked off in January, and in spite of the criticism it received, January elsewhere was an interesting month to kick off 2015.
After being re-instated by John Cena for the last Raw of 2014, the Authority foreshadowed gloom upon the WWE Universe causing havoc in their first Raw back in charge. Erick Rowan, Dolph Ziggler and Ryback felt the full wrath as they were fired on the first Raw of the year. John Cena meanwhile looked to undo the curse but Triple H and Stephanie McMahon continued to get the better of him.
Mindgames: The Authority ran a "John Cena appreciation night".

Image: FanSided
Daniel Bryan returned to in-ring action as SmackDown made the move to thursday nights. Overcoming Kane many-a-time throughout January, he began to get into the right gear as he tuned up for WrestleMania season.
Daniel Bryna returned to the ring against foe Kane.

Image: Independent
Seth Rollins was rewarded for his work to bring back the Authority by being placed into a triple threat for the WWE World Heavyweight Championship match at the Royal Rumble. A thrilling buildup to an incredible bout saw Seth Rollins fuel some anger in Brock Lesnar, delivering a thunderous curb stomp to conclude the contract signing. However, chaos would unfold in the final Raw before the Rumble.
Rollins levels Cena and Lesnar.
John Cena was pitted in a handicap match whereby if he won, Erick Rowan, Ryback and Dolph Ziggler would get their jobs back. But if he lost, then he would lose his place in the Royal Rumble event. Fighting to the finish, some underhand tactics forced an emergence from the vigilante Sting, providing enough of a distraction to roll-up Seth Rollins and take a huge victory.
You're next: Sting points to Triple H.
Roman Reigns stole the headlines, but not for the right reasons as he booked his spot to WrestleMania 31. Daniel Bryan, Bray Wyatt and Rusev fell short in an underwhelming Rumble match that concluded with Kane and Big Show being outdone by the former Shield powerhouse. With the help of The Rock, Reigns would vanquish their threat when they came back in to attack Reigns, before Rusev was eliminated to win the match. Boos reverberated around the arena in Philadelphia.
Image: WWE.com
What stole the show, perhaps, was an extraordinary triple threat for the WWE World Heavyweight Championship. Brock Lesnar suffered a broken rib, went through curb-stomp after curb-stomp, and AA after AA, but came out on top. Despite being broken through the Spanish announce table, and tackled through a barricade, a thunderous F5 to Seth Rollins would seal an early match-of-the-year candidate. Royal Rumble coverage »
Image: WWE.com
Blizzards in the North-East of the United States would cancel Raw's live action, but the show did still go on, live from the WWE head-quarters in Conneticut. Roman Reigns came face-to-face with Brock Lesnar in a tense meeting between the two, and the road to WrestleMania 31 was truly on. From Raw's shortfall came a live SmackDown, in which Daniel Bryan finally concluded his feud with Kane by prevailing in the casket match.
Image: WWE.com
We're on course for WrestleMania 31, but what twists, turns and shockers await us in February?
The rest of it
We're far from done, there was plenty more to feast on in January.
Novak Djokovic sealed an Australian Open final clash with Andy Murray after a tournament of twists and turns. Roger Federer suffered a fifth day shock defeat as he exited the grand slam at the hands of Andrea Seppi, while Rafael Nadal felt a similar end to his dreams. The Spaniard lost four days later to Berdych.
But, soldiering on, Djokovic went through the likes of Wawrinka and Raonic, while his opponent, Murray, waltzed past Kygrios and Berdych among others. For the women, it was Serena Williams who walked away with yet another title, with a 6-3, 7-6(5) win over Maria Sharapova for her 17th grand slam title.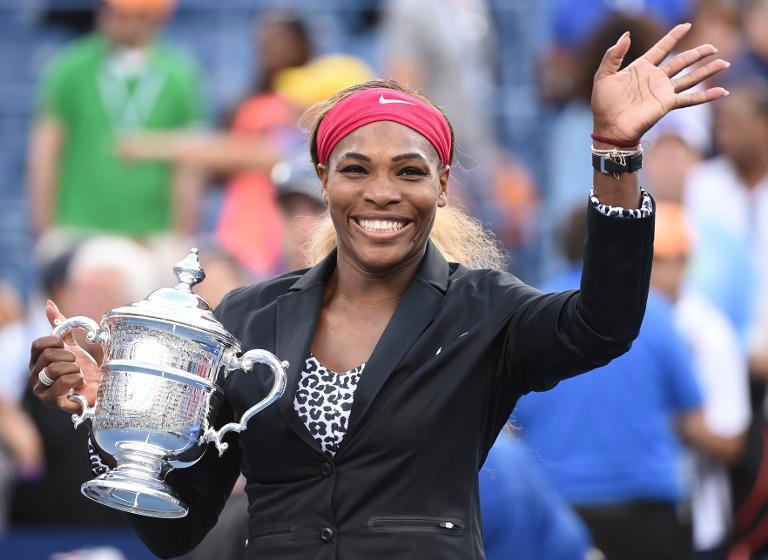 19 and counting.

Image: Capital FM Kenya
In the tune-up for the cricket World Cup, Australia soared high in their ODI series against India, while they also made good progress in the Tri-Series with England and the Men in Blue The reigning World Champions found things much tougher to start the year, but will be hoping to bounce back. England unearth India issues » More cricket »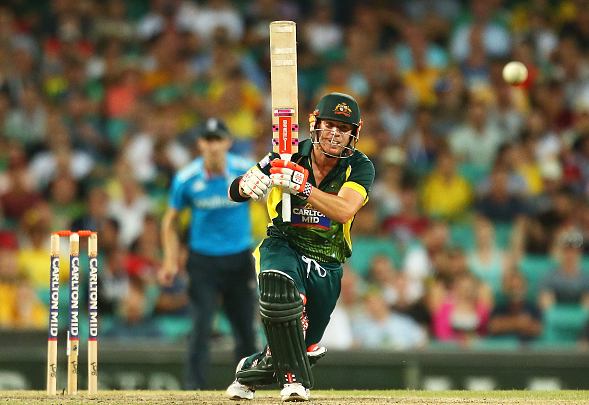 Over in the NBA, the Atlanta Hawks were adding W after W to their Twitter name with good reason. They finished January on a tear with a 17-game win streak, taking the East by storm. Klay Thompson also posted a record-breaking 37-point quarter for the Golden State Warriors. The NBA brought the lights, camera and action of the game across the pond to London as the Bucks outclassed the Knicks. NBA London recap » Stars turn out in London » Hawks taking over East »
Image: TimesUnion
*****
January 2015 in sport is in the books. Now to see what the rest of the year has to deliver. If this month is anything to come by, we're in for a treat. And whatever 2015 throws at us, we'll have it all for you on TheSportMatrix.com