WRITTEN BY ALEX LEE (@AlexIsTheeName)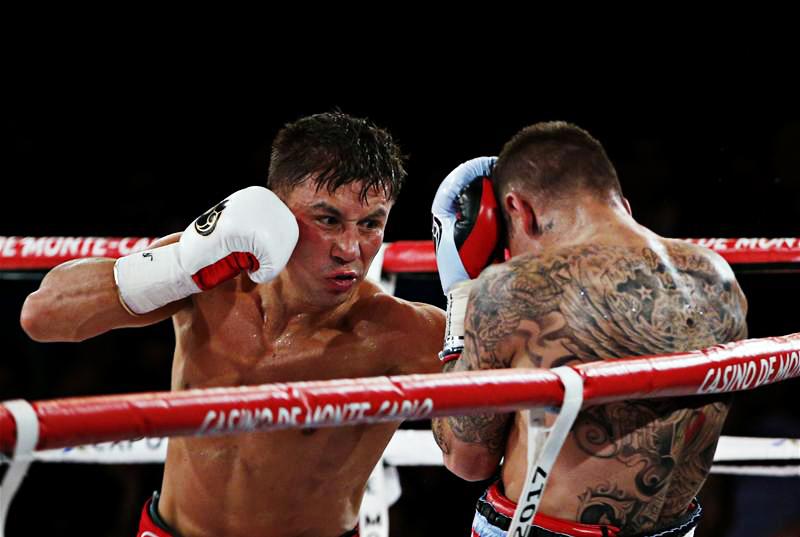 A master-class performance from the Kazakhstan knockout artist.

Image: Boxing News Onlinedu
Gennady Golovkin stopped Martin Murray by eleventh round TKO today from Salle des Étoiles, Monte Carlo. The fight went as everyone expected, being stopped due to the accumulation of punches taken by Murray.
Murray went down from a right hook across the midsection in the fourth round, then took a knee later in the round to catch his breath from the initial blow; in the fifth, acquired a bloody nose from an uppercut; then went down again in the tenth from a right hook to the left temple as he attempted to back away from Golovkin after being near the ropes.
There was no suspense, every round the same: Golovkin came forward without hesitation, consistently landed meaningful punches. Murray refused to quit, coming back to land his own; but alas, Murray's punching power….I waste no further time: Murray's lack of punching power was the decisive factor and controlled every aspect of the fight.
Golovkin demonstrated better boxing skills than he has in previous fights. I am one who believes that Golovkin is a fantastic technician in a way that suits his most revered attribute, his punching power, but we see a degradation in his skills depending on his opposition. He showed head movement – side to side, up and down – while cutting off the ring; he stepped back to maintain distance to prevent Murray from grabbing him to arrest his offense; he threw a full arsenal of punches from all angles based on Murray's guard – if Murray's guard was high, Golovkin would go to the body; if Murray's gloves were positioned in front of his face, Golovkin would throw hooks around the guard, then switch to straight punches between the gloves when Murray spread his guard to parry hooks; then transition to uppercuts if Murray chose to bend forward to avoid hooks. Golovkin is no brute in the ring.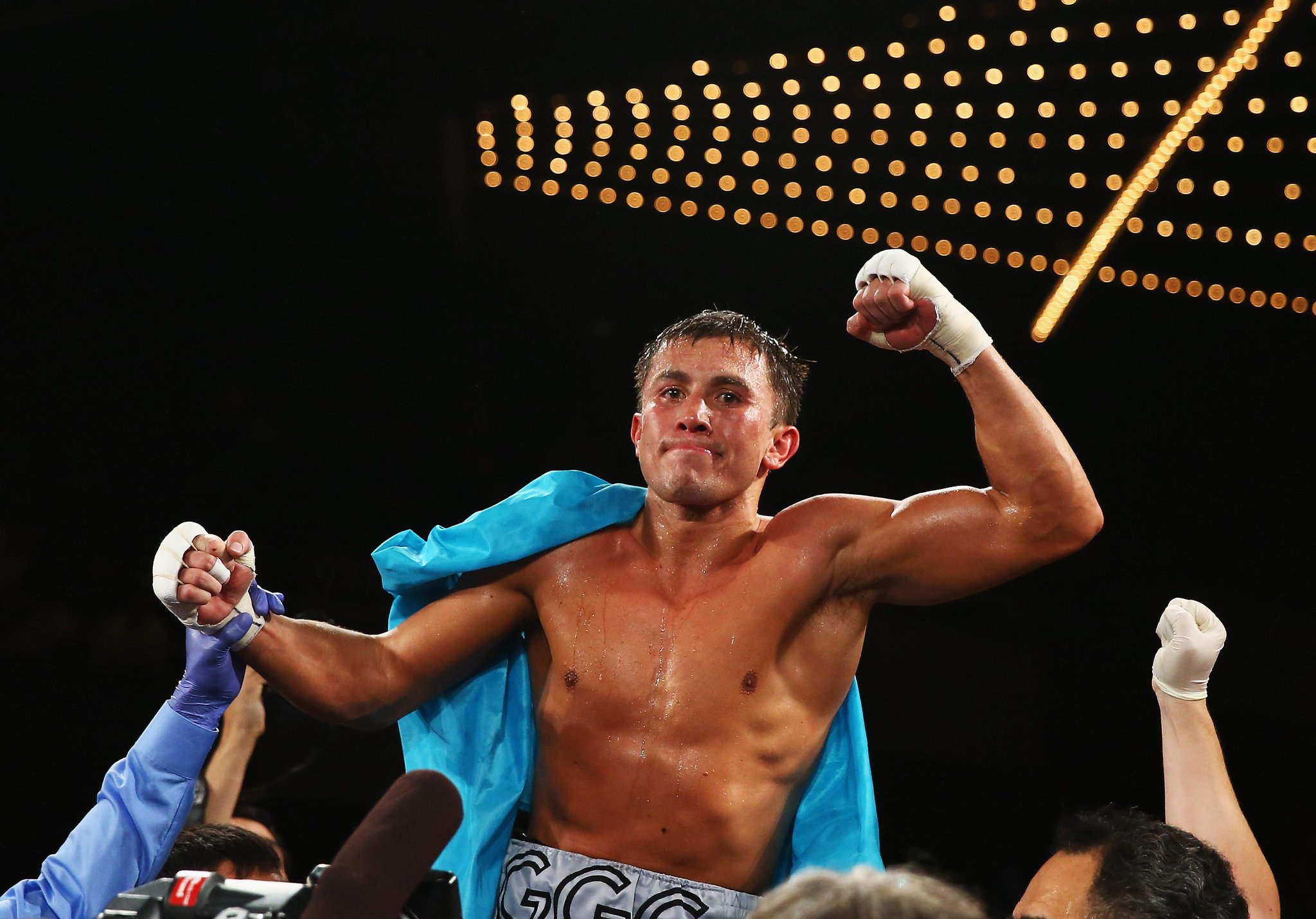 Another addition to his unstoppable run.

Image: Getty Images
But I am afraid Jim Lampley of HBO digressed absurdly from technical analysis when he ranked Murray as the best opponent for Golovkin solely on the basis of him dragging Golovkin into round eleven. Murray is a durable enough opponent to have taken Golovkin the distance, and won, had he the punching power to deter Golovkin's aggression and reduce his punch output. In recent memory, it was Curtis Stevens who fought an even few rounds with Golovkin prior to being knocked down for the first time; for until Stevens was hurt, Golovkin had to respect Stevens' power. Had this been the case today, Murray could well have won, as he proved to be more durable than Stevens.
Golovkin has fought fighters with attributes that have created problems for him. Daniel Geale's head and leg movement forced Golvokin to miss badly with punches. Murray was durable enough to take Golovkin to round eleven despite not being a big puncher, nor having an effective defense that involved any sort of leg and head movement or staying off the ropes.
As previously mentioned, Stevens initially hindered Golovkin's forward progression by the threat of his punching power. That is, Golovkin's greatness is his well-roundedness that, so far, has taken advantage of a severe deficiency in every opponent he has faced hitherto. At this time, the greatest threat of Golovkin being hurt in a fight is a match with David Lemieux; however, Lemieux has questionable defense and endurance. A fight with Cotto would be an even match, if Cotto were not small for middleweight. Peter Quillin has molded himself into a backward-moving counter-puncher who lacks footwork and defense, creating a stylistic problem for himself against Golovkin, though he has the power to hurt Golovkin.
It really is not technical training in the gym that will defeat Golovkin, but rather a set of physical attributes. Golovkin is a powerful puncher, but he does not have the elite speed and reflexes of more athletic boxers.
Like all heavy-handed punchers, there is a deficit in hand speed that great movers in the ring can exploit by controlling distance. When fighters move, Golovkin's power diminishes as he is not able to load on his punches, seen occasionally against Geale and Murray. With all his momentum forward while throwing punches, a fast-handed counter-puncher would find it easy to land.
But what happens when Golovkin lands a great shot on such a great boxer? Like Martin Murray, one punch will not stop him; but, unlike Martin Murray, he will be defensively responsible enough not to get hit repeatedly. No one would question that boxer's ability to go twelve rounds with Golovkin – and win.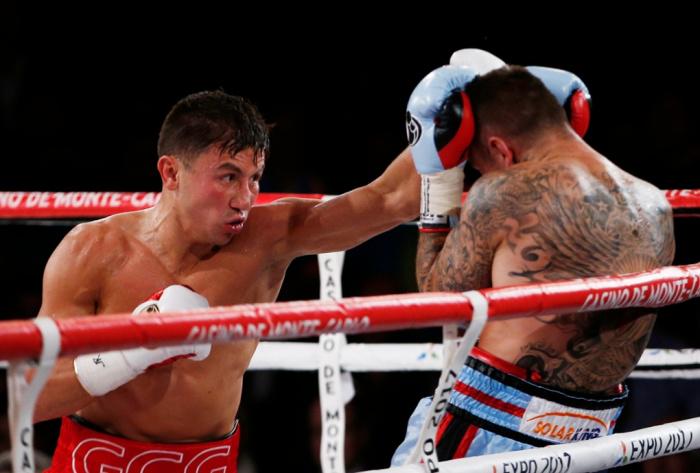 Image: Guardian Sport
More:
Mayweather vs. Pacquiao made official