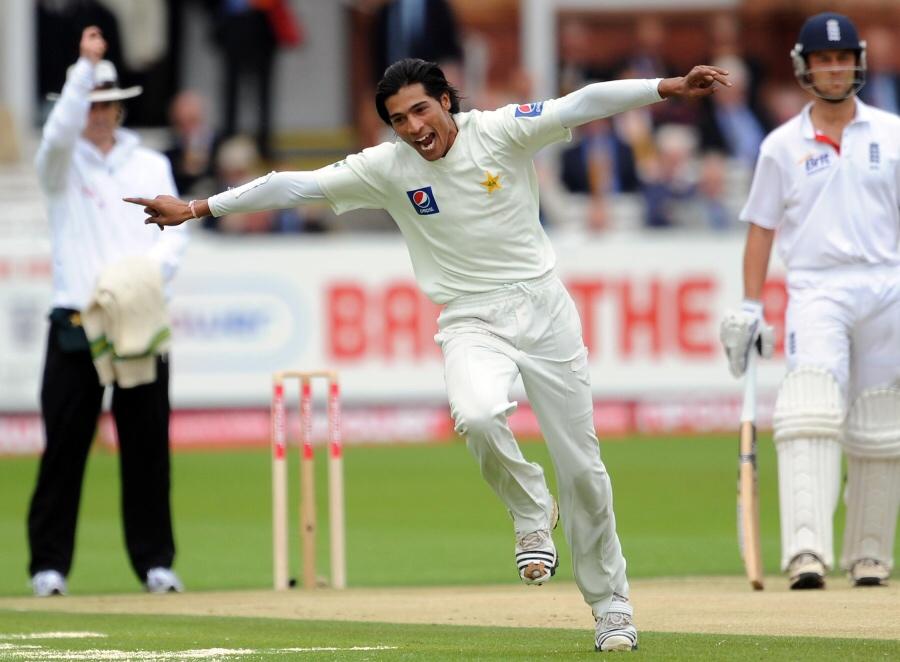 Amir celebrating the dismissal of an England batsman in 2010. Image: Khalid Minhas
Pakistani
fast bowler Mohammad Amir could return to cricket next month after being banned from the sport due to spot fixing in 2010.
Amir, 22, was one of three compatriots to be banned. Salman Butt, 30 and Mohammad Asif, 32, were also found guilty of the charge.

The spot fixing scandal unraveled after Pakistan's test match with England almost five years ago, when Amir deliberately bowled a no-ball on the first delivery of the third over as predicted by convicted strategist behind spot fixing, Mazhar Majeed.

The ICC will make a decision next week as to when Amir will be dirigible to play competitive cricket again.
"It is most likely that Amir will get a reprieve to play domestic cricket."
Butt and Asif will not return anytime soon as the two took a more lengthier time to plead guilty, says the Pakistan Cricket Board.
It is unknown of the date Butt and Asif will make their comeback - but one thing is for sure - Amir is set to return this year.
It will be interesting to see how the 22-year old handles the pressure after being off field for such a long period of time, but he has great talent and there may well be a bright future ahead for Amir if all goes well.