Dusan Tadic comes on to cap off a Saints' defensive masterclass as Southampton defeat Manchester United at Old Trafford for the first time in 27 years.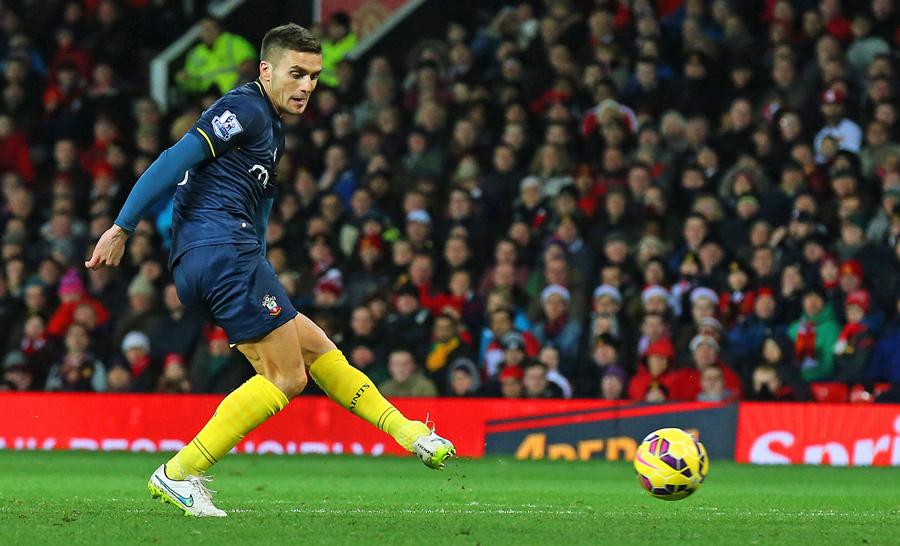 Dusan Tadic made a huge difference with his second-half strike.

Image: PremierLeague.com
Manchester United 0 - 1 Southampton
Dušan Tadić (69')
Barclays Premier League
Sunday 11 January 2015
4:00pm GMT Kickoff
Old Trafford, Manchester, England.
Referee: Phil Dowd
Matchweek #21
Live coverage: as it happened
Ronald Koeman's Southampton marched on to third place as a lone goal from Dušan Tadić secured their first win at Old Trafford since January 1988.
A defensive masterclass by the Saints saw United's attacking fire-power dwindle, before the Serbian sub struck in after Pelle's shot rebounded from the woodwork.
Southampton's opening few minutes were crammed with positivity as the hosts were unable to get out of their own half. Clyne escaped Shaw and Blind then dragged wide, Elia was threatening on the left wing and De Gea and Smalling had a minor confusion. The Saints were showing plenty of positivity and belief.
Down at the other end, the returning Angel Di Maria posed a threat. After Van Gaal's men were able to weather the early storm, he breached through the right but his cross didn't have enough curl. The Red Devils were taking longer than usual to find their groove and even when they did it was a tall order to break through a solid, organized back-line.
Southampton were dealt a major blow after Toby Alderweireld went down in a heap. The Belgian over-stretched during a challenge and would see no further part into the contest. The visitors still managed to hold their own for the first half.
Things did however shift more into the favour of Manchester United. Pockets of space continuously opened up for Wayne Rooney, Antonio Valencia improved and threatened down the right wing, but neither keeper was forced to make a big save in more than half-an-hour of play.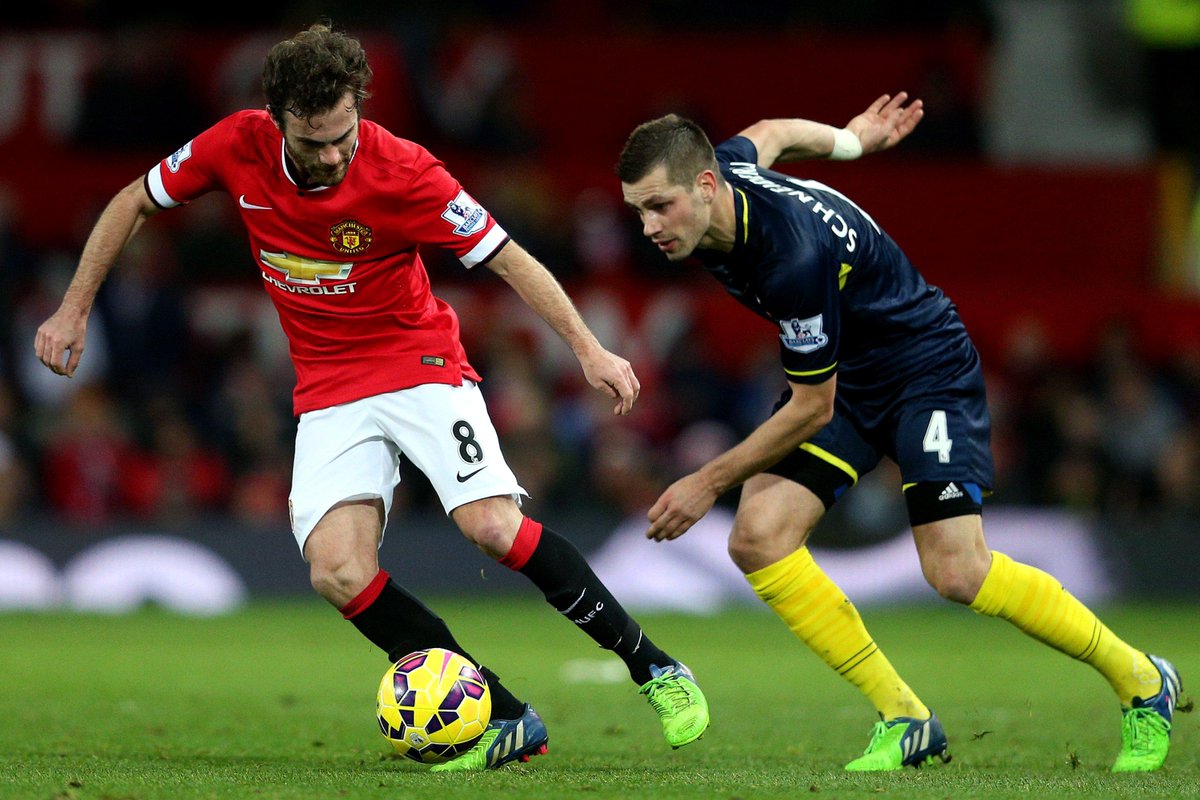 A tepid first half featured no goals and one shot on target.

Image: IndoSport
Southampton's defensive performance continued to stand the test. Any time that the ball was picked up in the hosts' attacking half though, there was a giant roar as they hoped it would be the time. Van Persie found Di Maria but he couldn't hook a cross back, Luke Shaw's crosses found no-one, and yet again there were no clear cut chances to be seen.
Crosses from the wings continued to prominently attempt to make a dent in the game. However, Fraser Forster continued to pick up crosses at ease. A rare counter saw United get tied up. The ball was placed well by Dušan Tadić to Graziano Pelle, but his shot smashed the post.
It fell back out to the Serbian, who passed it into goal from the centre of the box and stun the Devils. That would however trigger a siege near the Stretford End.
Rooney was challenged on the edge of the area before Blind's cross was tapped out by Forster, into the path of Mata. On his weaker foot, his shot whistled past the wrong end of the post. Desperation began to settle in for the hosts.
Juan Mata had two more huge chances, both were volleys. His first went well over, while the second had Forster beaten, but the post too. The frantic finish continued, with five minutes of stoppage time added.
They continued to calmly make their way to the full-time whistle. Forster blasted up-field, the Saints went marching on. Tadic held the ball up, the game phased out. Southampton got their first win at Old Trafford in 27 years.
FULL-TIME Man Utd 0-1 Southampton. Saints up to 3rd after Tadic gives them a first #BPL win at Old Trafford #MUNSOU pic.twitter.com/9IsdlMejGU
— Premier League (@premierleague) January 11, 2015
More game coverage:
As it happened
More:
New Year's Day Premier League coverage
Liverpool:
Gerrard to Leave at End of Season
Premier League:
Roundup from Saturday's 3pm kickoffs
Match report:
Crystal Palace 2 - 1 Tottenham
Match report:
Arsenal 3 - 0 Stoke City