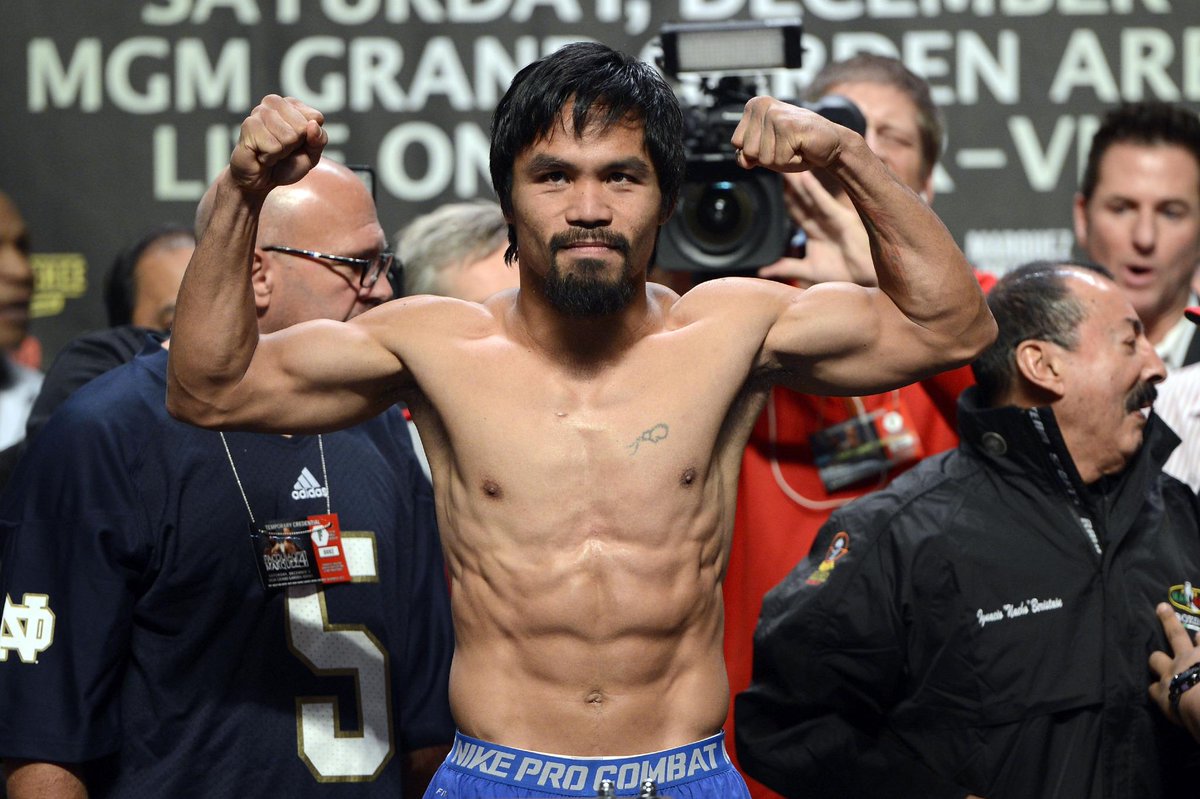 Pacquiao has been chasing Mayweather for years, and The Philippine may finally get his conquest.
Manny Pacquiao is edging ever closer to a mega showdown with America's undefeated sensation Floyd Mayweather; as negotiations have taken place ahead of the most anticipated fight worth a staggering $70 million in Dubai.
Pacquiao, 35, has spoke of his ambitions to stage a contest again Mayweather (47-0) but frustrating setbacks with negotiations for over five years with the Money Team has denied The Philippine of a career-defining fight.
After recent call-out, heated words, social media tweets all linked to the rumoured fight, a deal to finally stage the fight is currently taking place and the boxing world may be in for a real treat next year.
Many locations have been suggested to promoters, and both teams, with Las Vegas, the fighting capital of the world, and Macau both in contention to host a possible fight.
After impressign many on a five-fight winning streak, the most recent against formely udnefeated Chris Algeri, the Pacman's efforts may persuade Mayweather and his team into a showdown next year.
The udnefeaed sensdnation, 37, only has two fights left on his contract with Showtime and those final bouts could be in May, and September before retiring - but would he still retain his marvellous streak?
Pacquiao is the only man fighting at welterweight who can seriosuly challenge that, and the Phillipine could be in with a chance next May in a $70 million showdown in Dubai.
Pacquiao took to his Twitter account and posted a contreveriala tweet toweards Mayweather, hinting he is an avoider and wants to fight the likes of Amir Khan instead of him.
This would be a barn burner of a contest, and I fancy Pacquiao to edge The Money on points, maybe even a split-decision given that its so close to call.