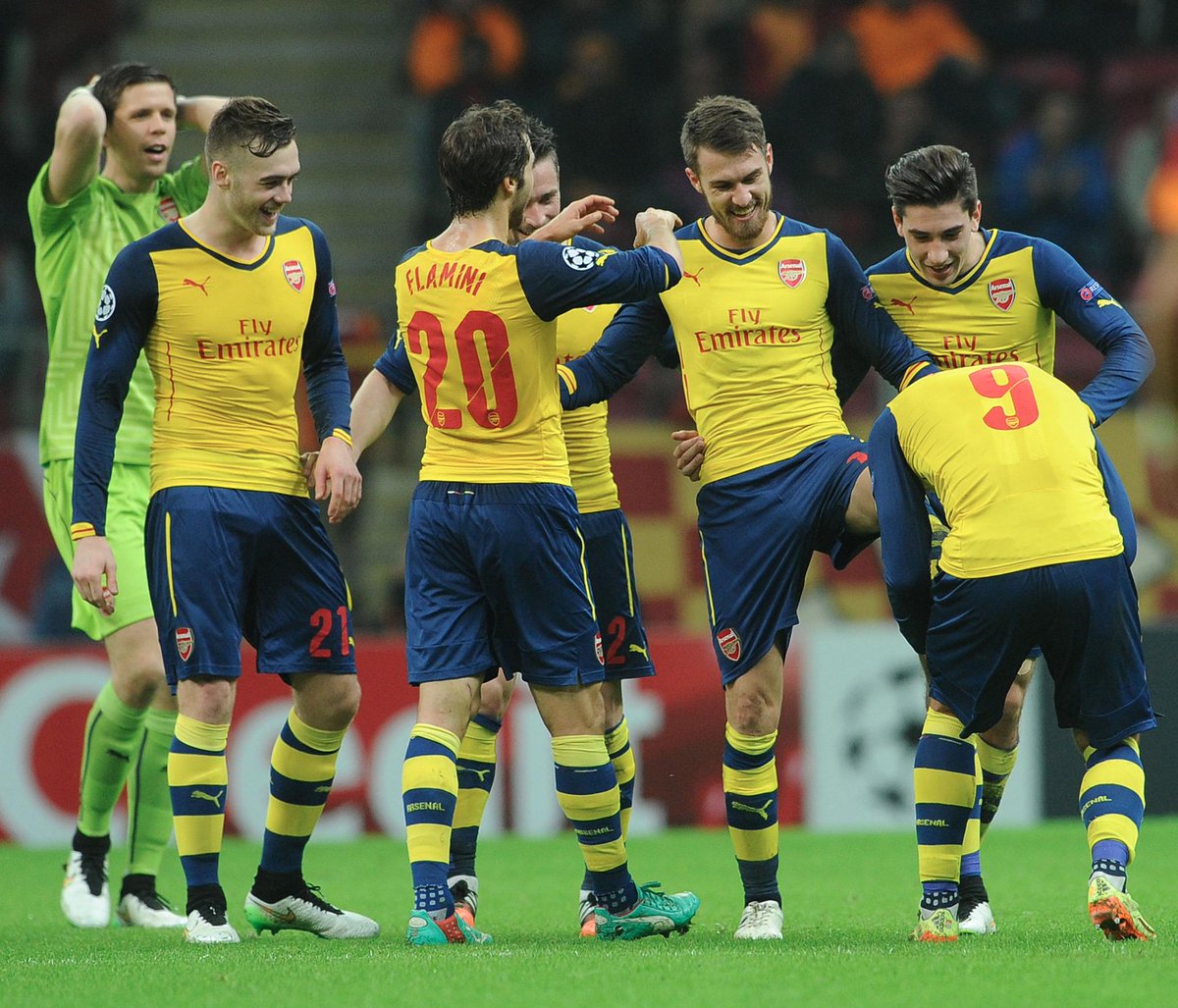 Arsenal defeated Galatasaray 4-1 on Tuesday and that must be used as a template for future performances.


Image: Arsenal.com
Arsenal reached top gear on Tuesday night as they outclassed Galatasaray with a near-perfect performance. But, as Wenger's men showcase play dimensions apart from some of their league shortfalls, this is the time to use their European success as navigation to success and consistency. This was added to by a win against Newcastle in the weekend.
Out-classing Galatasaray in the Turkish capital must be utilised as the template for the future.
There's no questioning that the Gunners have been subject to a dissimilitude of results in a fluctuating season so far. Dismantling Galatasaray in glorious fashion helped to heal some wounds from the embarrassment suffered at the hands of Stoke in the weekend.
An oscillating path has seen them, at times, stumble into dismay, while elsewhere they receive all the plaudits for sublime performances—meaning it's getting harder to telegraph their performances.
This factor of predictablity can both aid Arsenal but also, potentially trigger an unravelling. It's a risk too hot to handle, carrying far too much risk with the possibility of their aspirations disintegrating over the course of one game.
Ultimately it comes down to Premier League form at the focal point of priorities for the North London outfit. But, their performances in the Champions League contribute greatly to solving the case of their agitating inconsistency.
Arsenal's two recent European outings are the ones that should mould their play for the rest of the season. As they stare in the face of a challening Christmas period, getting back on track is what they need—by consistently turning up to perform.
Players like Lukas Podolski may embody the secrets a recipe for success. The German fired in the opening minutes, and the final minutes in Istanbul as they trampled over Galatasaray. Constructing such a dazzling display like he did, it is puzzling to evaluate why he's not entitled to constant involvement in the squad.
Lukas Podolski arrows in for Arsenal.

Image: The Independent
Some times the flood gates open and a plethora of goals are witnessed. Other times, they can hardly quench the thirst of a tepid drought. Those games are the most crippling—they can sink teams to concerning disbelief.
Arsenal need to get a string of wins together in all competitions—so much easier said than done. With the talent at their disposal, they should be contending atop the Premier League hierarchy, yet dropping points to the likes of Stoke, with all due respect, is an indication of the work output required.
Everyone affiliated with the club will be hoping that the win against Galatasaray was a prelude of things to come, an evolved Arsenal that have learned, but it can't be that simple. Confidence was flowing after they topped Dortmund at the Emirates but limping their way over the line against West Bromwich Albion and Southampton stripped a layer of that belief.
Playing such a pivotal role last season, Aaron Ramsey looked back to his best—with a stunning half-volley for the exclamation mark—when the Gunners won the final group game of their campaign. Surely, if he continues that output, more components to the clockwork of the side will develop and the team will be functioning at close to full potential.
Alexis Sanchez was rightfully rested for the game—but as he continues to carry the team forward, adding the ingredients to the mixture will inevitably result in exponential improvement. Arsenal's season heavily relies on him, but while his inputs shouldn't be deducted, Arsenal must put the infrastructure in place to help that out so they can, instead of "limping" over games, win comfortably more often. Aaron Ramsey, Lukas Podolski and others are key to that.
It wasn't perfect, though. Arsenal let a goal slip to the Turks with Wesley Sneijder's free-kick. Even though the magic on the part of the Dutchman was sublime and unstoppable, looking back from a critical standpoint it could've been restricted. Set-pieces have been flimsy for most and making a foul like that in dangerous territory—especially being 3-0 up at the time—should not really be something to deal with.
Per Mertesacker did play the role in Arsenal's improved defensive display. Everyone knew what he needed to do compared to the first-half capitulation against Stoke City. The commanding voice of the towering German was finally back, and for Arsenal to keep consistent he's another vital piece to the puzzle with more defensive displays like that required.
They needed a response from the furore of the fans after the loss to the Potters on Saturday. The behaviour of some fans was uncharacteristic, but a vital wake up call if Arsenal want to fight through the storm.
Crucially, performances like their win against Galatasaray show Arsenal can do it, but now its a case of being able to do it often and consistently.
Should they manage that, hopes are extremely high. If not, it could be a tragic tale of hit and miss.
Champions League coverage
- Liverpool 1-1 Basel: Match report
- Champions League roundup for 9 December
- Champions League home
-
Roma 0-2 Man City: Match report
-
Champions League roundup for 10 December