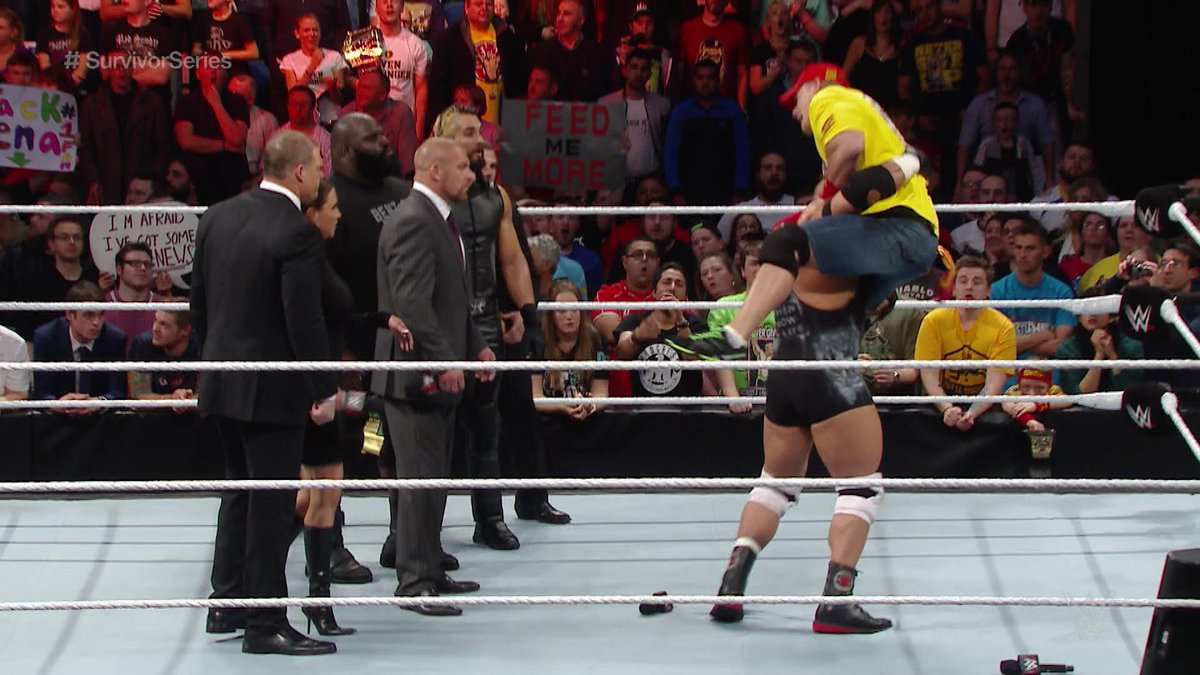 Breaking news has broken out of the Echo Arena today, reporting that WWE superstar Ryback has reportedly attacked John Cena and joined Team Authority.

Ryback, 33, returned to the company a few weeks ago which seemed to be a babyface comeback, but reports from Liverpool tonight suggest otherwise.
Has @Ryback22 joined #TeamAuthority? Find out TONIGHT on @WWE #RAW at 8/7 CT @USA_Network! #RawUK pic.twitter.com/ZyitBFi9xR
— WWE (@WWE) November 10, 2014
With that tweet, underneath it was a photo of Ryback appearing to have power-bombed John Cena, with Triple H, Stephanie McMahon, Kane, Seth Rollins and newest Team Authority member Mark Henry watching on.
Ryback was initially rumoured to join Team Cena considering he returned as a babyface with his old 2012 - early 2013 gimmick of "Feed Me More" and the fact he faced heel stars on his return matches.
This is huge news regarding Survivor Series, and it appears Team Authority have recruited a monster to unleash on John Cena's team in two weeks time.
WWE have released a promo, labelled "It's feeding time for Ryback" which you can see below.
Be sure to stay tuned with us as more news breaks on this developing story.
What do you make of these shocking turn of events? Is this just a game to set up The Authority? Is it legit - will Ryback cause a big threat to Team Cena or not?