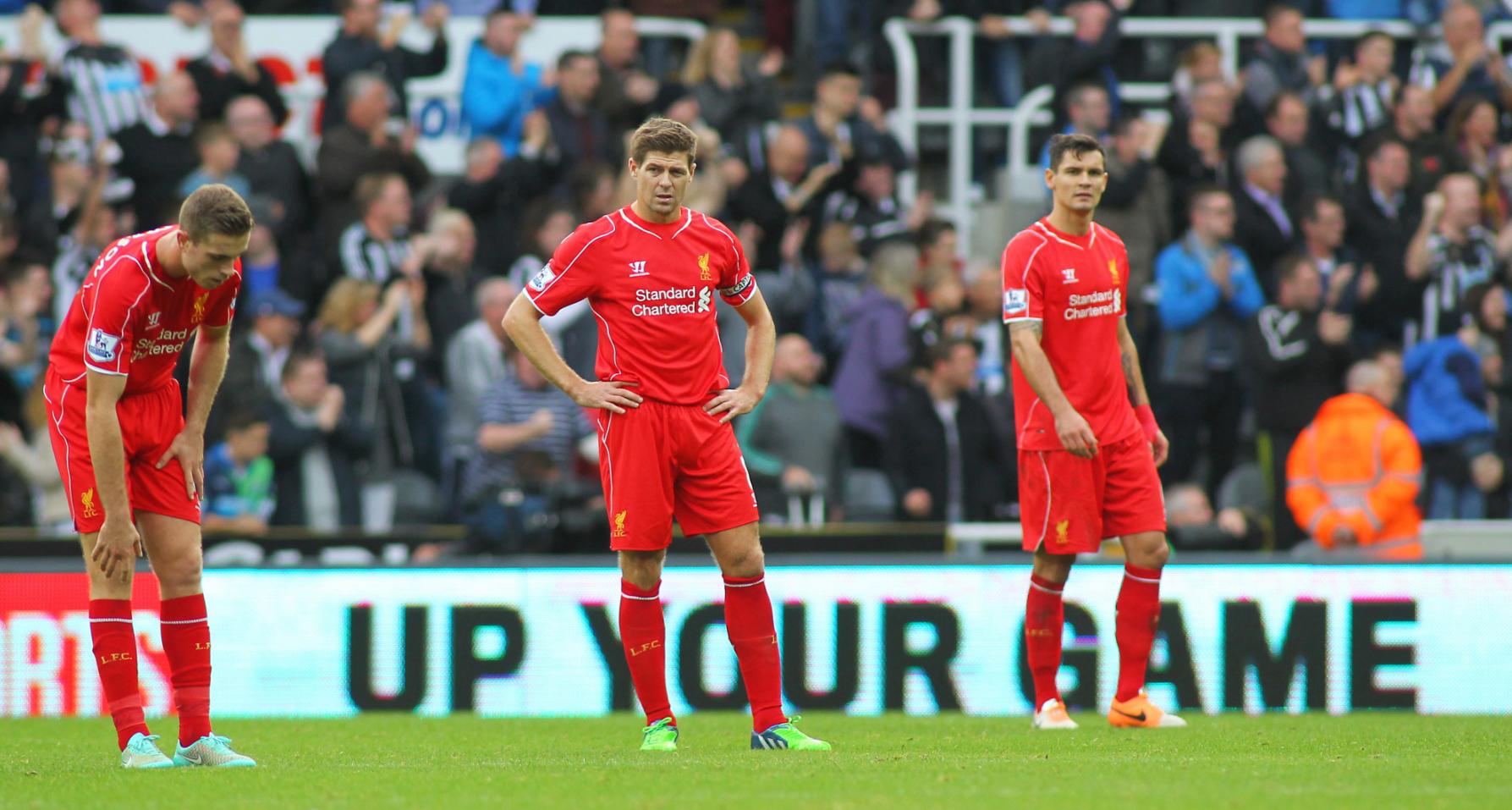 Following a loss to Newcastle, doubt is cast over games against Real Madrid (A) and Chelsea (H).

Image: Liverpool ECHO
Liverpool's dejecting loss to Newcastle was yet another vital lesson that the Reds must make changes drastically if they are to keep their ambitions in scope. But, with two colossal fixtures on the horizon, can they turn it around?
During their loss at St James' Park on Saturday afternoon, the plethora of problems for Brendan Rodgers' side was clear for all to see. Dominating possession for a vast majority of the match, their failure to do anything convincing saw them conjure up only three significant chances.
Enigmatic, thrilling and entertaining were words that used to fit the description of Liverpool, like the stories that now just seem a mere fantasy from last season. In the fresh season, Liverpool are looking anything but fresh. Whether its a hangover from the heartbreak of last season or growing pains, it's another tough bite to swallow for the Reds.
Mario Balotelli can't have all the blame pinned on him. If anything, this game wasn't his fault, it was the whole team's mishaps and poor play that lead to the Italian getting service few and far between. His performance was still far from expectations, but not the sole purpose.
Should they play as they did against Newcastle in their next games — if its possible — then they will get ripped apart. It's absurd thinking that they can enjoy as much possession when they go to the Bernabeu to face Real Madrid and then host Chelsea next weekend.
It seems that Luis Suarez may have left a much larger void than what was first thought when he moved to the Nou Camp. The signings in attempt to replace him take a big part in Liverpool's bad patch.
Mario Balotelli was never going to be a Suarez replacement, only a select few could have been. Instead, Rodgers focused on depth and getting players of a lesser quality to spread the workload with more tournament involvement for the club.
There's no denying that Brendan Rodgers is an outstanding manager, but that's when he has the right players. His transfer business has been quite a puzzle to solve for many columnists or fans alike.
Fabio Borini and Rickie Lambert did eventually get their chances, but still not even enough to make the vital impacts. But this now places Rodgers in a difficult situation, because experimenting against the likes of Real Madrid and Chelsea can be fatal, but if he keeps his current team it probably won't be enough.
Playing like they did against Newcastle will see them ripped apart. Maybe a defensive approach could see them take something from Madrid, but even then, it shall be a difficult task to accomplish.
It won't just be down to tactics, it will be down to resolve. Liverpool must put on some incredible work to keep their Champions League hopes alive in all aspects — avoiding a calamity against Real Madrid gives them a chance of getting out their group and getting a result against Chelsea puts them in contention for Top 4 still.
Match report: Newcastle 1-0 Liverpool