Mandzukic's hat-trick ensured Atletico flew past Olympiacos.

Image: Marca
UEFA Champions League
: Wednesday 26 November 2014, Matchweek #5
Arsenal outclassed Dortmund at the Emirates, Mandzukic recorded a hat-trick and Ludogorets courageously fought back a point as the group stage took shape in the fifth week of the tournament.
With just one more matchweek remaining, it was a tale of do-or-die scenarios across the continent.
Here in this stacked article, you'll find the complete comprehensive review and roundup for the night in the Champions League.
Yaya Sanogo celebrates a shock goal against Dortmund at the Emirates.

Image: Daily Mail
Night at a Glance
Atletico Madrid 4 - 0 Olympiakos: Magical Mandzukic destroys Greeks
Malmo 0 - 2 Juventus: Tevez, Llorente provide for jubilant Juventus
Ludogorets 2 - 2 Liverpool: Ludogorets claw back point from lacklustre Liverpool
Basel 0 - 1 Real Madrid: Ronaldo the difference for Real to dismiss Basel
Zenit 1 - 0 Benfica: Danny demolishes Benfica hopes
Bayer Leverkusen 0 - 1 Monaco: Monaco side-step Leverkusen
Anderlecht 2 - 0 Galatasaray: Anderlecht, Galatasaray crash out, but Belgians victorious
Arsenal 2 - 0 Dortmund: Sublime Sanchez, Sanogo deadly to Dotmund
Atletico Madrid 4 - 0 Olympiacos
Raul Garcia (9'), Mario Mandzukic (38', 62', 65')
Group A
Vicente Calderón Stadium, Madrid, Spain.
Mario Mandzukic registered a sublime hat-trick as Atletico Madrid thumped four past a deflated Olympiacos in Madrid.
Raul Garcia put through a gift of a goal when the Greeks panicked. Juanfran's first cross in was cut out and given back to the keeper Roberto, but he passed it straight back to the sender, Juanfran, who squared it across goal for Garcia to easily tap in.
A searching ball in from Cristian Ansaldi was missed by Alberto Botia in his attempt to clear. Standing in the queue was Mario Mandzukic who calmly tucked it past the keeper to double the lead less than half-an-hour later.
The game slipped completely away from Olympiacos when Mandzukic changed the complexion of the match with his second. Arda Turan found Croatian's perfectly-timed run, to loft a ball over the back line allowing the former Bayern man to head it home.
Then, just three minutes later he got his head onto a set-piece from Gabi, creeping past keeper Roberto. Atletico had it done and dusted.
Amazing night for the Spanish Champions.

Image: AtletiNet
Malmö 0 - 2 Juventus
Fernando Llorente (49'), Carlos Tevez (88')
Group A
Swedbank Stadion, Malmö, Sweden.
Fernando Llorente and Carlos Tevez were both on target as Juventus strolled past Malmo.
Both sets of fans were well aware of the size of the occasion, knowing the possible consequences. It reflected on the team's upbeat desire to still go for the game. The Swedish Stadium was in full voice.
Juventus' steaming start for the second found results quickly. Fernando Llorente was put through by Marchisio's excellent ball, before taking it around the keeper and sending it into the back of the net.
Driving forward as Juventus looked to seal the victory, Paul Pogba cut it back to Carlos Tevez who easily tucked it away for the final nails in the coffin.
Already down and out, Johansson was shown a straight red as Malmo finished the match with ten men.
Llorente is able to overcome Malmo.

Image: TC Depotres
Ludogorets 2 - 2 Liverpool
Dani Abalo (2'), Rickie Lambert (8'), Jordan Henderson (37'), Georgi Terziev (88')
Group B
National Stadium Vasil Levski, Sofia, Bulgaria.
A late equaliser from Georgi Terziev left Liverpool distraught after the Bulgarians clawed back a point in the capital.
Things went south from the outset for Liverpool after a catastrophic Simon Mignolet error. He failed to contain a long range shot from Marcelinho, and the ball trickled out to Dani Abalo who guided in to an open goal.
Rickie Lambert however provided the vital response Liverpool needed for heaps of relief. The hosts were hesitant to clear a troubling ball, and the former Southampton man rose above the rest determinedly for his first Champions League goal and a crucial equaliser.
Despite the goal, not many of the problems exactly disintegrated. The Reds were still struggling to get to grips with the diamond formation and hence, the Bulgarians were confident in racing their way through midfield to expose the vulnerabilities of their opponents.
Jordan Henderson then came up with a big time goal in the 37th minute, thanks mostly, to the efforts of Raheem Sterling which saw him race away to assist his fellow Englishman. Finding the midfielder, Henderson angled in well as the Reds were up by a goal.
In the second half, it was like-for-like. But, Liverpool saw them slow down slightly at the chances that mattered. Raheem Sterling had the ball just taken away when attempting to shoot, before the Bulgarians began to pile on the pressure.
From a set-piece of all things, Georgi Terziev headed on from the mess within the traffic, surrounded by plenty of defenders too, as the hosts grabbed a shock point. The full-time whistle saw Liverpool end a loss streak, but still spelt misery.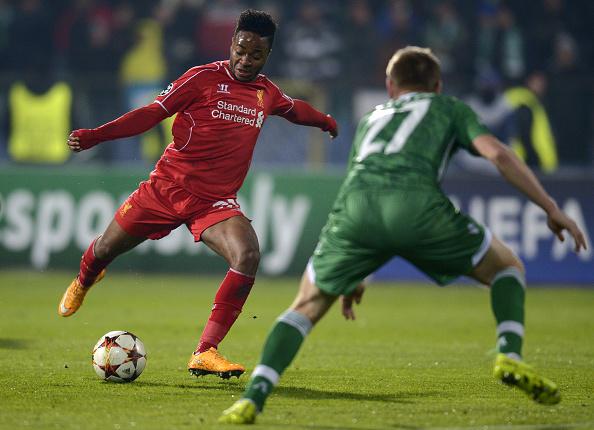 Liverpool must beat Basel in matchweek 6 and Real Madrid must win for them to qualify.

Image: WhoScored
Basel 0 - 1 Real Madrid
Cristiano Ronaldo (35')
Group B
St Jakob Park, Basel, Switzerland.
Cristiano Ronaldo scored his 71st Champions League goal as Real's win streak rolled on through Basel.
Los Blancos immediately approached to get an early impetus and for the Swiss side it became a task of holding up against the reigning Champions. With blistering pace at the break, Cristiano Ronaldo almost managed to find goal, but his ball towards Gareth Bale was off the mark.
Real would soon break the Basel resolve though. Karim Benzema darted down the left to the waiting Ronaldo who, just inches from goal, tapped in to put the visitors a goal up.
The Spaniards would come closer on, but so did Basel. Eventually, they settled for the one-goal win.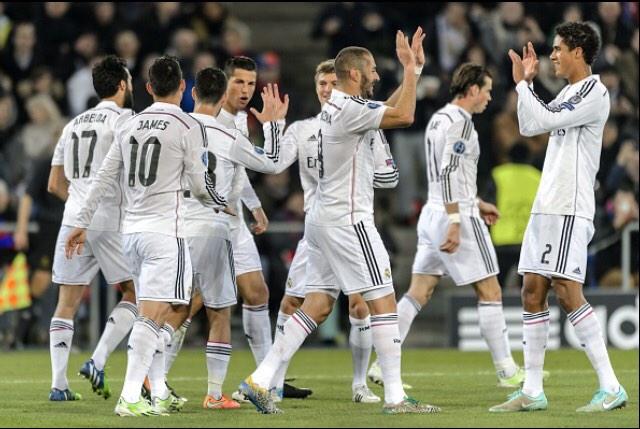 Los Blancos remain unstoppable.

Image: BlancoStats
Zenit St. Petersburg 1 - 0 Benfica
Danny (79')
Group C
Petrovsky Stadium, St Petersburg, Russia.
Zenit St. Petersburg collected a huge win at home as they dismissed Benfica through a lone strike from Danny seeing the visitors crash out of the tournament.
A tepid first half in Russia saw neither really develop a threat. Benfica, although fighting for a win that would've kept their Champions League hopes hanging in the balance, did not put enough out in the whole game, let alone the first half, to really hit their stride.
Things really picked up as the second half progressed. With both sides realising the magnitude of the occasion, it was Zenit who took the upperhand with just ten minutes left on the clock.
Retrieving the ball on the right corner of the box, Hulk lowly lofted a diagonal ball to the onrushing Danny, whose run saw him perfectly guide it on towards goal and Julio Cesar had little chance to stop it.
Any hopes of Benfica making a comeback were dashed two minutes into stoppage time, when Luisão received a second booking and his marching orders, signifying the end of the tournament for his side, while the hosts' hope had been newly ignited.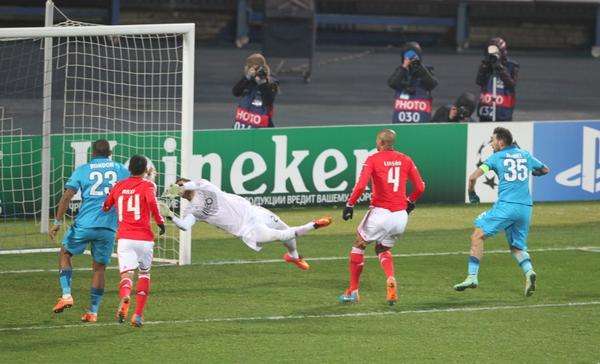 Captain Fantastic: Danny scores to make the difference in the game.
Bayer Leverkusen 0 - 1 Monaco
Lucas Ocampos (72')
Group C
BayArena, Leverkusen, Germany.
Monaco spectacularly defeated Bayer Leverkusen through Lucas Ocampos goal to silence the BayArena.
Lars Bender, with some wonderful movement, got a volley off at goal, but it just struck the bar as Monaco received a big let off.
Ocampos found a superb goal for Monaco to take the lead. Nabil Dirar found his way, somehow, down the right, to cross in towards the Argentinian who lunged in from close range.
Monaco managed to hold on and take the three points.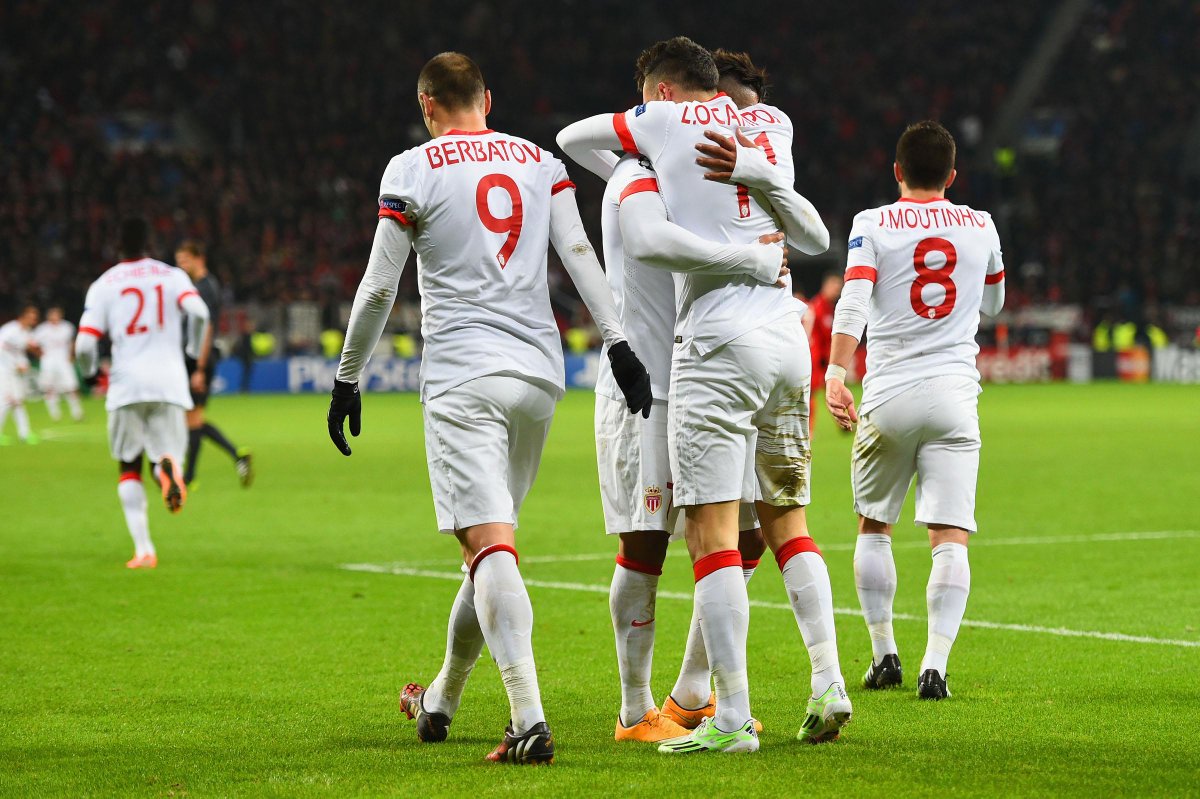 A huge moment for Monaco getting the win.

Image: Sky Sports
Anderlecht 2 - 0 Galatasaray
Chancel Mbemba Mangulu (43', 86')
Group D
Constant Vanden Stock Stadium, Anderlecht, Belgium.
Although a game that ended with both sides being eliminated from the competition, Anderlecht presented some terrific character through Mbemba's double.
Galastaray seemed rather taken aback by the work load the Belgians were putting out. While Wesley Sneijder had glimpses of carrying the Turks forward, the hosts did plenty of work
but yet hadn't done a lot with it.
For all their work, Anderlecht would eventually reap the rewards through Chancel Mbemba Mangulu's goal. A long ball in was headed onto the Congolese native to head past the keeper, installing a lead for his side at the half time whistle.
Later on in the game, Mbemba got another to secure the win, sliding in from a challenging angle.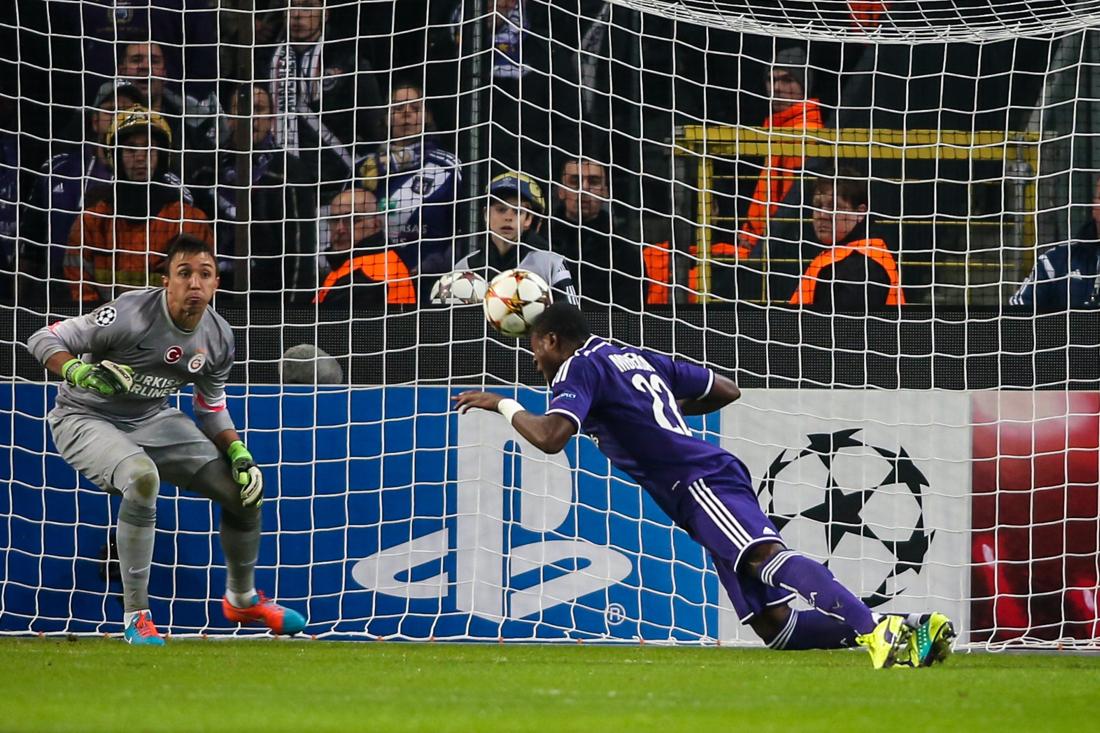 Mbemba with a good performance although they don't qualify for the next round.

Image: De Standaard
Arsenal 2 - 0 Dortmund
Yaya Sanogo (2'), Alexis Sanchez (57')
Group D
Emirates Stadium, London, England.
Arsenal left the Emirates rocking as goals from Sanogo and Sanchez ensured they picked up a big win over Borussia Dortmund in Group D.
Not even 90 seconds into the action at the Emirates and Arsenal took a shock lead through their young Frenchman Yaya Sanogo. Initiating the play with some dazzling skill in the area, he exchanged with Santi Cazorla, before a close call saw him stay onside and clip it in from close range. With the Gunners seizing the initiative, the Emirates was rocking — Sanogo too, had added an exclamation mark to scoring against the Group D juggernauts.
While Dortmund did look to explode out of the blocks as the second half commenced, Alex Oxlade-Chamberlain came tantalizingly close to doubling the lead. Sanchez found him with a long ball, and the volley rattled the crossbar.
But minutes later, Alexis Sanchez would conjure up a spectacular goal to put Arsenal on course for all three points. Picking it up from outside the box after Cazorla raced forward to provide, the Chilean steadied himself with two small touches, before launching a brilliant effort curling into the bottom right corner for Emirates' euphoria.
Arsenal played the game out at ease.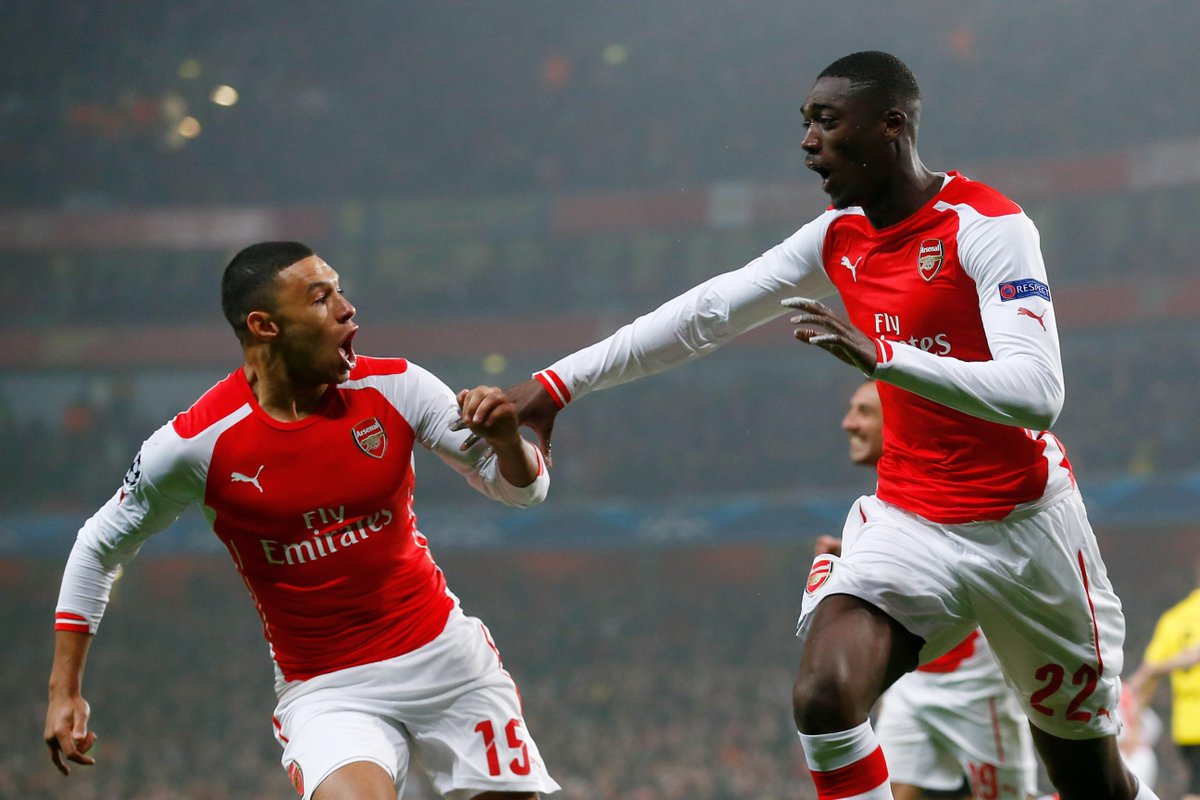 Sano-GOAL!

Image: Fox Sports Football
Match Breakdowns & Reaction
Atletico Madrid 4 - 0 Olympiacos: Atletico Madrid avenged their earlier loss to the Greeks in style. Mario Mandzukic demonstrated his unprecedented ability to score in front of goal provided the good service and that shall always be a promise with the Spanish Champions. Whether it was the away trip, or the occasion, Olympiacos were a mere shadow of their former selves which derailed both Juve and Atleti. This time though, the force was too strong.
Malmo 0 - 2 Juventus: Although a slowburner in terms of goalscoring output, it was a game that always left the Italians in control. Fernando Llorente was put through by a perfect ball from Marchisio and his composed finish spelt the end, even before 50 minutes were played.
Ludogorets 2 - 2 Liverpool: This must feel like a loss for the Reds. Zeroing in on victory and to lose to their recurring problem can be painful, especially how they conceded it. Zonal marking lead to the goalscorer completely surrounded in a plethora of defenders, and an early Mignolet error further highlighted what is going wrong. The game could have been wrapped up with Sterling too. This sets it all up for a big clash with Basel at Anfield, but still, they will be open to so much criticism in the time frame before that.
Basel 0 - 1 Real Madrid: Real Madrid continue the win streak but not as prolifically. Cristiano Ronaldo equals Raul's goal-scoring record and could have got one or two more, but Basel were more keen on retaining the safety element and from a goal difference perspective in the group. Indubitably Real Madrid would have got the win, but again they were forced to work hard.
Zenit 1 - 0 Benfica: One of those games where you could have missed the first 45 and not missed much of the action. Benfica faded after twenty minutes or so and didn't show the desire or passion to keep hanging on to their spot in the Champions League. Zenit seized the moment with a goal of fine quality, an incisive ball from Hulk was top notch, and the finish was much harder to execute than it looked.
Bayer Leverkusen 0 - 1 Monaco: A stunning win for Monaco. The goal was so well executed but rather lucky in the same respect at the fact that the Leverkusen players were unable to eradicate the ball in.
Anderlecht 2 - 0 Galatasaray: Props to Anderlecht but they have put out the performances too late in the timeline. On speaking terms of the game itself, they outclassed a Galatasaray who had little passion for the contest.
Arsenal 2 - 0 Dortmund: That's how you bounce back! Astonished by their play, Sanogo's goal will do so much with his stock and Alexis Sanchez's goal was sublime. Truly a great night at the Emirates for a big turning point in their season possibly, for the course of the tournament.
Week five is in the books. Just one more matchweek remains
— Real continue to rise, Arsenal were sublime, Atletico astonished and Juventus were jubilant.