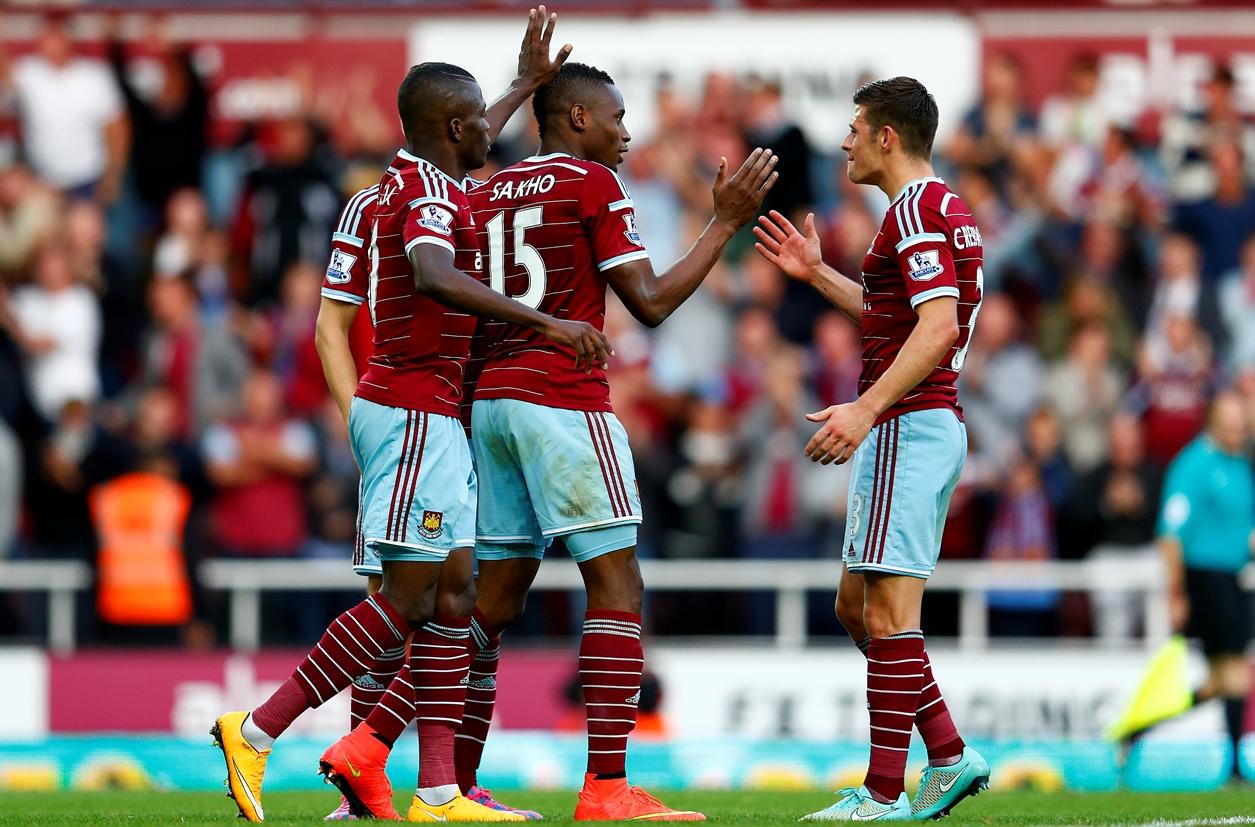 Allardyce's men closed out the Premier League weekend with a bang.

Image: Bet365
West Ham United 2 - 0 Queens Park Rangers
Onuoha (5'), Sakho (59')
Barclays Premier League
Sunday 5 October 2014
4:20pm BST kick-off
Upton Park, London, England.
Gameweek #7
TSM Matchday
West Ham United caused even more trouble for Harry Redknapp's Queen Park Rangers after an own-goal by Onuoaha followed by Sakho's goal saw the Hammers fly to victory.
With a knock-on delay due to events across London at Stamford Bridge, Upton Park was bubbly (pardon the pun) and amped up to conclude the Premier League weekend on a high note. They set about it early with a preferable tempo looking to control the game.
Winning a corner in the fourth minute, West Ham United took the lead through an own goal from Onuoha with some chaos. Sakho took the credit for the goal and the visitors were furious with accusations of handball. It was even difficult to distinguish on replays if it did take a touch from the hand - regardless, the Hammers took the lead in the Derby.
The Hammers blockaded any surges forward from Queens Park Rangers in the opening twenty-five minutes. Play was broken down and their dimensional play was completely restricted. There was also plenty in comfortable, controlled possession.
Eventually though the Rangers opened up with a first chance by Charlie Austin. A terrific run saw him take an angled shot at the keeper, easily saved, but Kranjcar was probing in the box but eventually frustrated after he didn't get a look at the ball.
Going flat for the five minutes that proceeded, Upton Park seemed a bit drained by the stop-start nature of the fixture. Zarate got on the end of the cross but it was deflected away by Reid. West Ham continued to have an enjoyable spell with one ominous absence of a clear-cut chance. It eased off as the first phase drew to a close. It was parched of action with only one shot on target, that was Charlie Austin's attempt.
QPR made a promising start to the second period but Charlie Austin was unable to seize the opportunity. Leroy Fer found Bobby Zamora on the left flank, and his searching cross for Austin wasn't met with a convincing finish that was bound on goal.
However it would be a cruel coming to terms with reality for the Rangers who, eventually, succumbed to a cluster of attempts. Zarate's first shot was blocked, falling to Tomkins whose shot came into the path of Sakho and easily headed in.
Things could have been worse just a few minutes later. Rob Green passed it out from a goal kick straight to Valencia, and he sent it right back towards goal. It went in, but the referee claimed he wasn't ten yards away so waved it all off.
Two shots on target in quick succession provided hope, but no goals either side..Kranjcar was saved by Adrian then Tomkins' header was blocked. Redknapp's men were growing frustrated.
As the game entered the final ten minutes, West Ham were always one step ahead of their counterparts. Kevin Nolan almost scored a third when it was squared across, but it was caught by Rob Green.
West Ham controlled and cruised to win.
This article is part of TSM Matchday - our extensive and fantastic football coverage of a brilliant day of football across Europe. Learn more here. #TSMMatchday