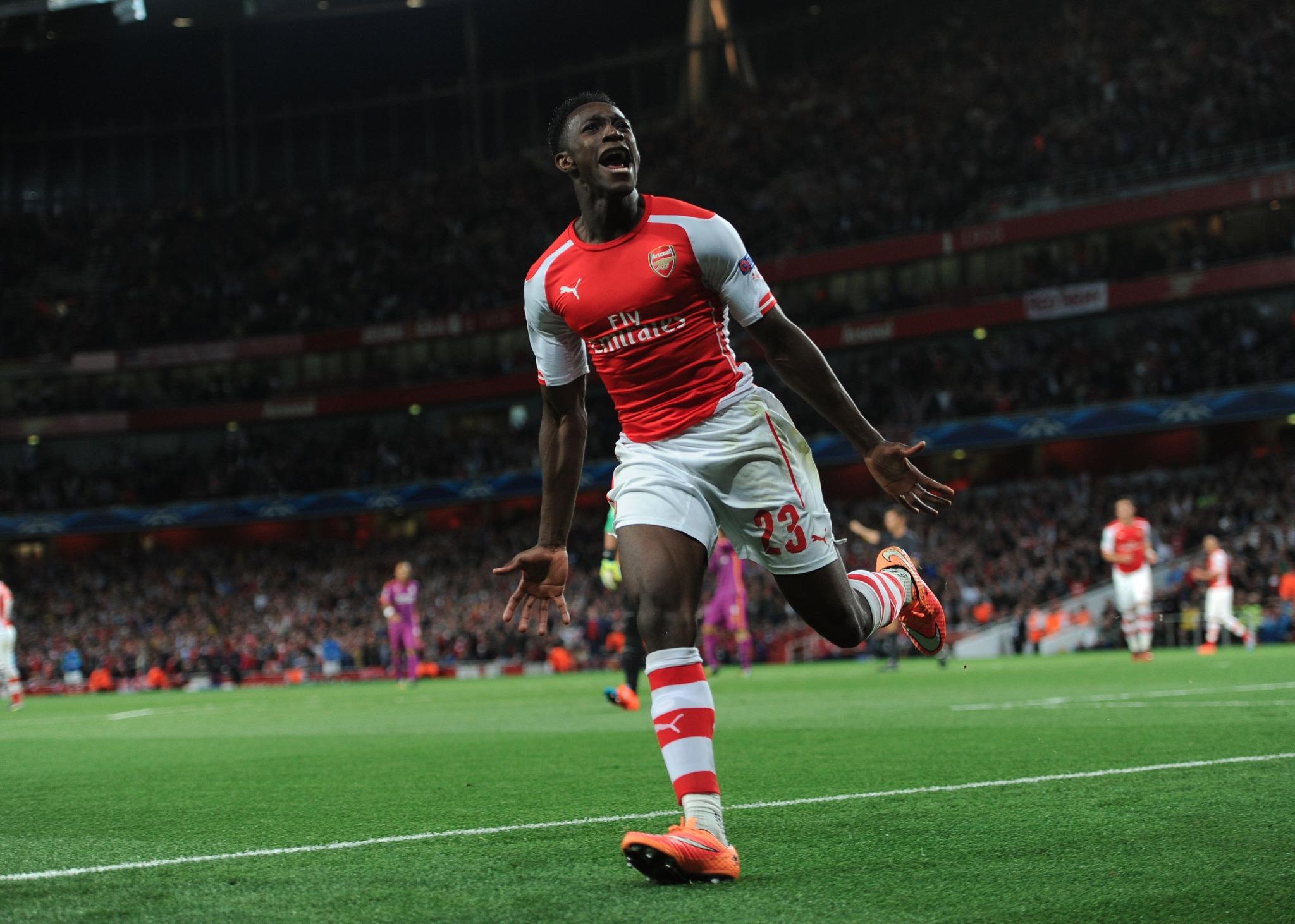 Welbeck scores hat-trick as Arsenal soar.

Image: Arsenal.com
UEFA Champions League
: Wednesday 1 October 2014 (Matchweek 2)
32 Champions League games have flown by - this batch of 8 was another compelling schedule with a fair share of penalties, some shockers and the components that define European football - the moments.
Real Madrid had to fight hard against Ludogorets while it was a clash of the Spanish Champions vs. the Italian Champions at the Vicente Calderon. Danny Welbeck scored a hat-trick for Arsenal along with plenty more around the continent.
Here in this stacked article, you'll find the complete comprehensive review and roundup for the night in the
Champions League
.
Night at a Glance
Malmo 2 - 0 Olympiacos: Mighty Malmo force out Greeks
Atletico Madrid 1 - 0 Juventus: Spanish Champs top Italian counterparts in cagey affair
Basel 1 - 0 Liverpool: Bolstering Basel stun lackadaisical Liverpool
Ludogorets 1 - 2 Real Madrid: Madrid fight back to outlast Ludogorets courage
Zenit 0 - 0 Monaco: Russians fail to entertain in woeful draw
Bayer Leverkusen 3 - 1 Benfica: Leverkusen crush Benfica hope
Arsenal 4 - 1 Galatasaray: Welbeck fires hat-trick as Arsenal demolish Galatasaray
Anderlecht 0 - 3 Dortmund: Clinical Dortmund execute masterclass over Anderlecht
Malmo 2 - 0 Olympiacos
Rosenberg (42', 82')
Group A
Malmo Stadion, Malmo, Sweden.
A courageous and determined fight from Malmo paid off as a hard-earned double from Rosenberg sunk the Greek Champions.
A riveting first half was just shy of goals until the stroke of the interval - some cracking saves on either end of the pitch, then some confusion, and a goal would come through Malmo's Rosenberg. Roberto initially made the save but it ricocheted right back out to Rosenberg who calmly finished into an open goal.
Malmo's hard effort and persistence was eventually rewarded in the second phase of action, with 8 minutes from stoppage time. The ball was squared across to him for a simple short-range smash into goal.
Atletico Madrid 1 - 0 Juventus
Turan (75')
Group A
Vicente Calderón Stadium, Madrid, Spain.
Arda Turan settled a seismic European encounter of Champions vs. Champions with his second half strike to see Atletico through.
A cagey first half showed plenty of footballing quality as both sides re-iterated why they were Champions in their respective countries, and it finished goalless at the interval.
With the game poised on a knife edge, Arda Turan would deliver the goods for the Spanish Champions to put them ahead of their Italian counterparts. Latching at a pass, he directionally sliced it into the furthest point from goal to set the Spanish capital rocking.
Full match report here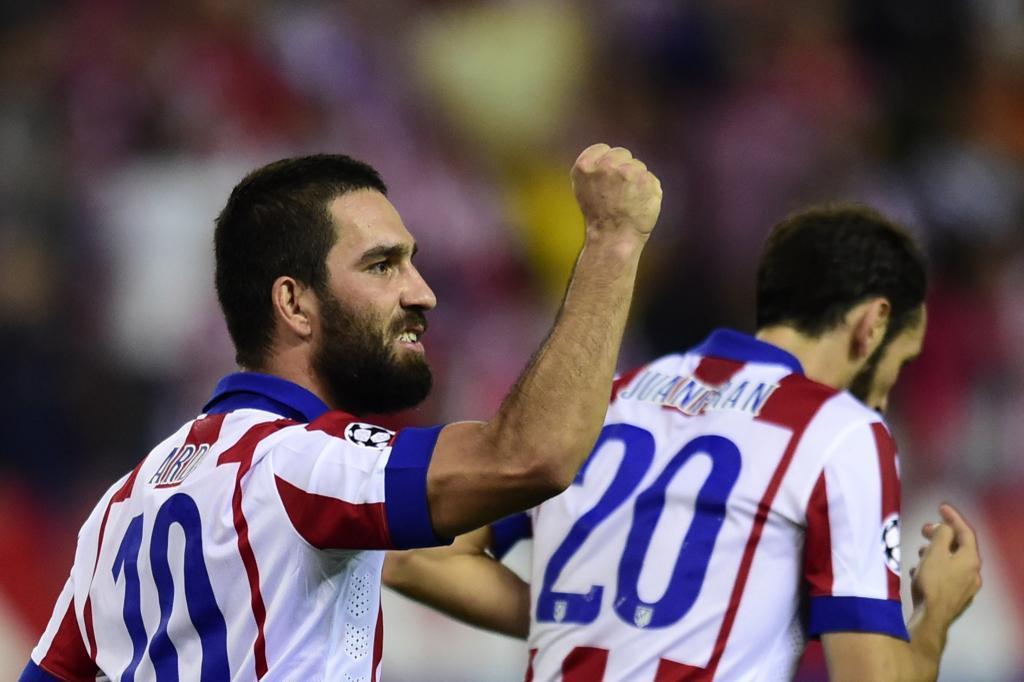 Basel 1 - 0 Liverpool
Streller (52')
Group B
St Jakob-Park, Basel, Switzerland.
Basel triumphed over an uncharacteristic and one-dimensional Liverpool to triumph and retain their hopes of progressing out of Group B.
Liverpool evidently lacked creativity in a relatively free-flowing first half that lacked in true and legitimate chances. Utilising more pace going forth, Liverpool's efforts were frustrating. Sterling's shot went straight to the keeper and Lovren's towering header was collected. Basel's Die came close to truly exposing the Reds but fell short in the first period.
In the second, it was the hosts who would get the breakthrough. Xhaka's corner was headed initially and kept out well by a reflex save from Mignolet. On the rebound, Streller smashed in to punish Liverpool who once again, were exposed by set pieces.
Liverpool piled on the pressure, the Swiss fans were urging the referee to blow the whistle, and when they did, Liverpool were knocked to a new low, while it was the polar opposite for Basel.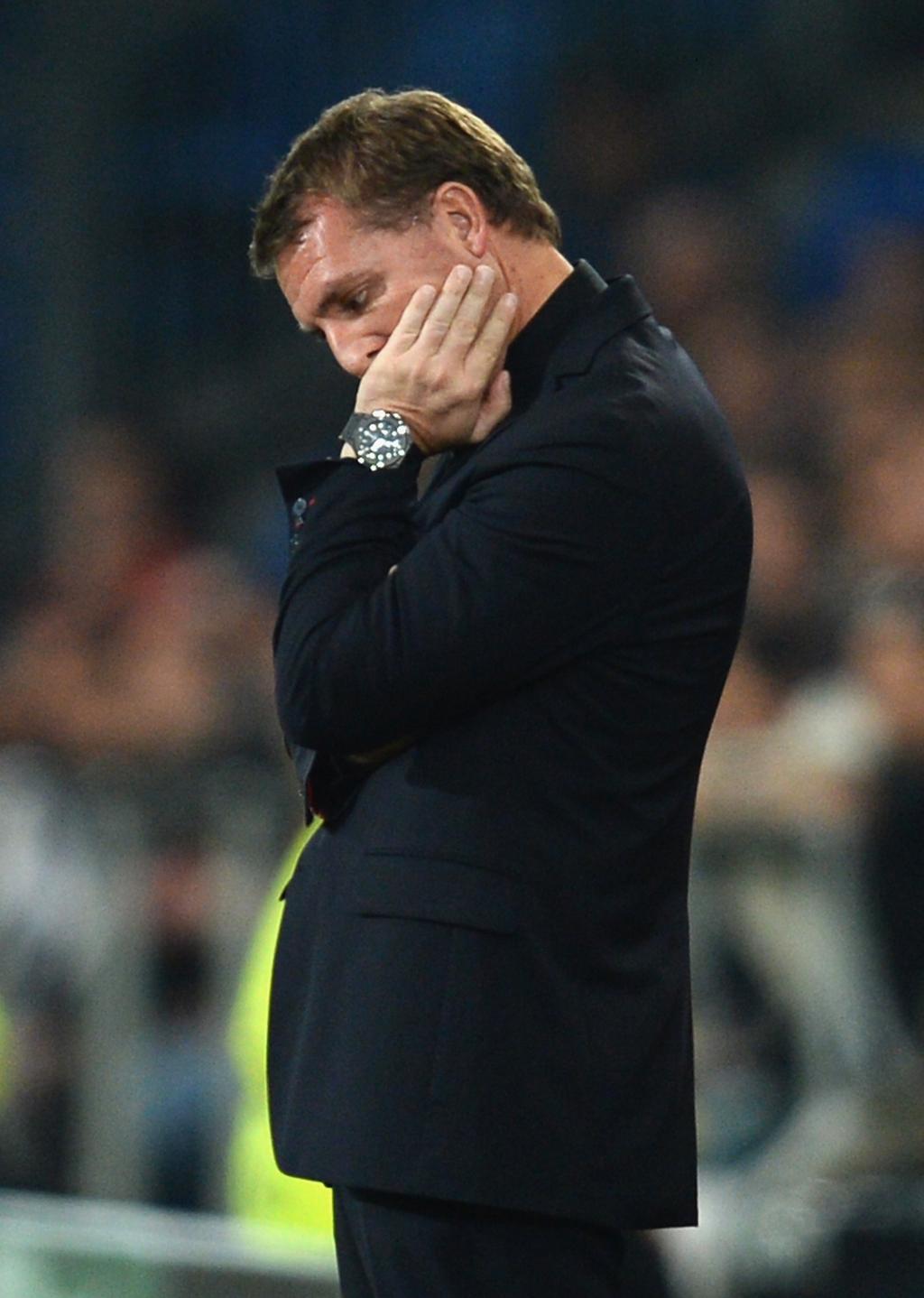 Misery.

Image: UEFA.com
Ludogorets 1 - 2 Real Madrid
Marcelinho (6'), Ronaldo (24' penalty), Benzema (77')
Group B
Ludogorets Arena, Razgrad, Bulgaria.
Cristiano Ronaldo scored a penalty on the second attempt while Karim Benzema's second helped Real Madrid escape from a courageous Ludogorets effort in Bulgaria.
Marcelinho propelled the home fans into insanity with a historic goal over last season's winners just six minutes in. The ball was headed on at the near post from a corner, and he was first to head the ball straight into goal.
It was looking like, though, that the lead would be a simple cut-scene in the scheme of things after the Spaniards were awarded a penalty. Cristiano Ronaldo stepped up and his shot towards the bottom left was triumphantly palmed away from goal.
However, Ludogorets would make an error once again giving the Ballan d'Or winner another attempt from the penalty spot in the 24th minute. There was speculation that he did in fact dive to win the penalty initially but it still stood - he went the same way like last time and so did the keeper, but it was just out of reach.
Karim Benzema finally managed to breach the securities of the Bulgarians to take the lead. Marcelo's ball in was met with a confident volley that bulged the goal and put the Spaniards in front.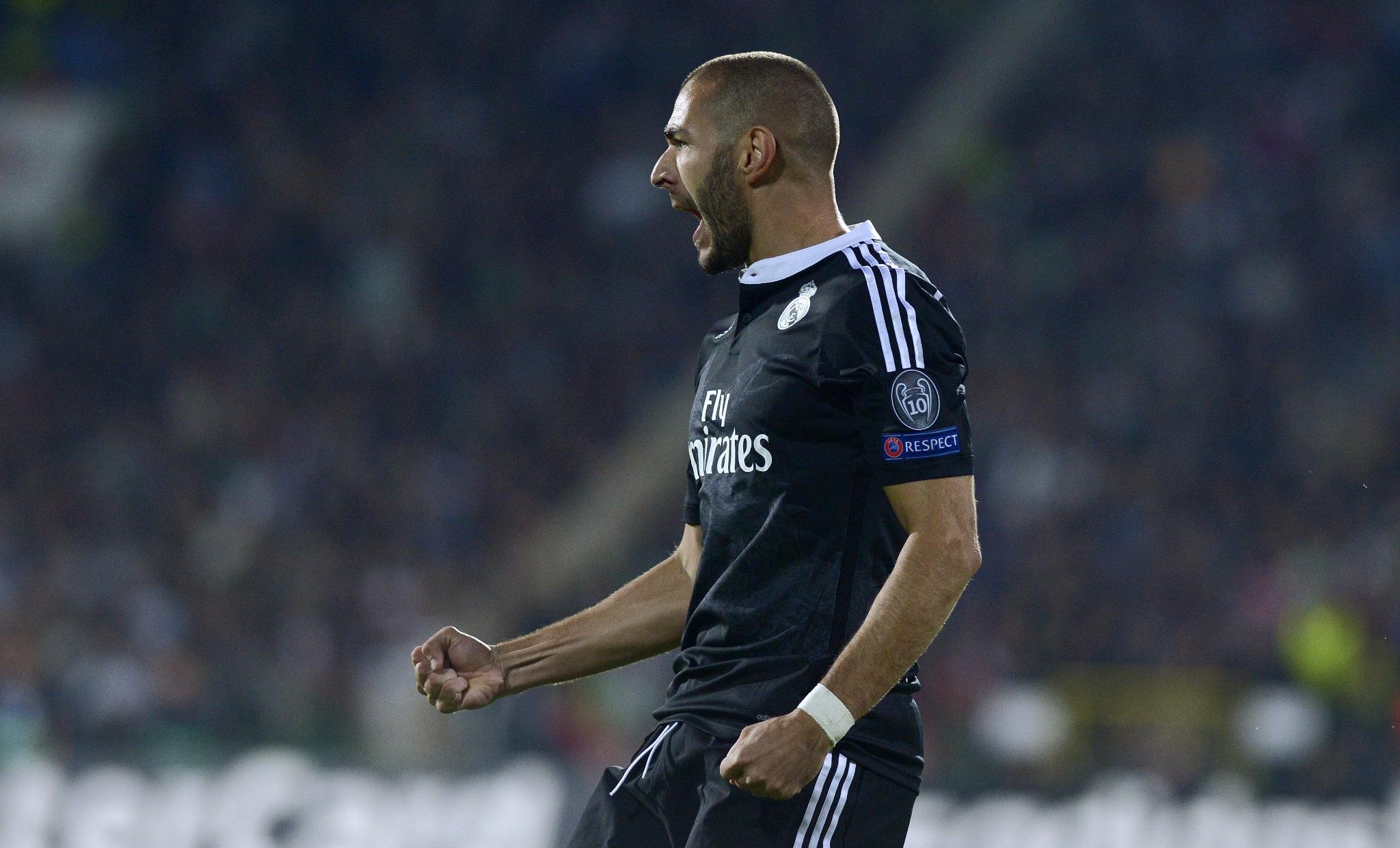 Benzema to the rescue.

Image:
Zenit 0 - 0 Monaco
Group C
Petrovsky Stadium, Saint Petersburg, Russia.
A game parched of creativity and quality was the early kickoff of the schedule in Russia. Monaco's Carrasco came closest but his effort rattled the post in the 73rd minute.
Zenit had plenty of opportunities to open up chances but never managed to seize them particularly. Hulk was woeful as his shots were either too weak or too strong and the full time whistle was, with all due respect, a relief to all those watching and playing.
Bayer Leverkusen 3 - 1 Benfica
Kiessling (25'), Heung-Min (34'), Salvio (62') Calhanoglu (63' penalty)
Group C
BayArena, Leverkusen, Germany.
Bayer Leverkusen stayed one step ahead of the Benfica pace as they got off the mark with a hard-fought victory.
Song Heung-Min forced an awkward rebound from Julio Cesar who was unable to grasp on the ball, allowing the Germans to break the deadlock as Kiessling pounced on it to prod the ball into goal and the hosts were in the lead.
After his earlier attempt was stopped, Song Heung-Min would get a goal for his own collection nine minutes later. The ball was cut back across goal and a first time shot found its place inside the roof of the net.
Right after the hour mark, Salvio provided some hope for the visitors as his shot clipped the post and travelled into goal, but that would be extinguished almost instantly with Hakan Çalhanoğlu converting the penalty after a foul from Jardel.
Arsenal 4 - 1 Galatasaray
Welbeck (22', 30', 52'), Sanchez (41'), Yilmaz (61' penalty)
Group D
Emirates Stadium, London, England.
Danny Welbeck scored a terrific hat-trick as the eccentric Galatasaray fans were muted from a sensational Gunners performance at the Emirates.
Arsenal's positive start was eventually rewarded - minutes after Danny Welbeck was strongly blocked by Sneijder saw the Englishman nicely slotted away from the near post after waiting well on the through ball from a classy Alexis Sanchez pass.
The Gunners skyrocketed into euphoria when Welbeck got a second goal eight minutes later. In similar fashion to the opener, he got to the left side of the box, and tucked it away precisely to take the game away from the Turks.
Shortly following the second goal, a momentary delay was forced after overzealous Galatasaray fans threw flares onto the pitch. For those worrying, there was some smoke but the Emirates did not take any damage. Crazy Turks...
Just as that saga drew to a close - another one came into the fray. Alexis Sanchez probed down the left of the area, before cutting in and curling right into goal to capitalise on a mundane Galatasaray outfit.
Arsenal were dominating from the outset after the interval too. Passing at will against an expired Galatasaray was the perfect scenario for Welbeck to mark a hat-trick, and he did after seven minutes. Alex Oxlade-Chamberlain threaded the needle for Welbeck to escape and lift it over Muslera for an emphatic completion of his hat-trick.
Things would unnecessarily turn sour when Wojciech Sczcesny was foolishly sent off for taking down Yilmaz in the box. David Ospina was the replacement, but Yilmaz drilled it low to the bottom right corner to provide a souvenir at the least for the travelling fans.
Full match report here
Anderlecht 0 - 3 Dortmund
Immobile (4'), Ramos (69', 79')
Group D
Constant Vanden Stock Stadium, Anderlecht, Belgium.
Dortmund kept a cleansheet once again as forwards Immobile and Ramos were prolific in dispatching Anderlecht in Belgium.
Ciro Immobile shocked the hosts within four minutes, as he finished off a delightful pass from Kagawa by plotting it firmly into goal. The Japanese-native lofted it over the defence while the Italian awaited before pouncing to score for die Schwarzgelben.
Piszczek's delivered a fantastic ball in that was met well by Adrian Ramos, making no errors in keeping his cool and sweeping it straight into goal to surely assert the three points for the Germans.
Some ten minutes later and the Colombian doubled his goal tally in order to seal three points from the three goals. Running across, he rifled into the right corner.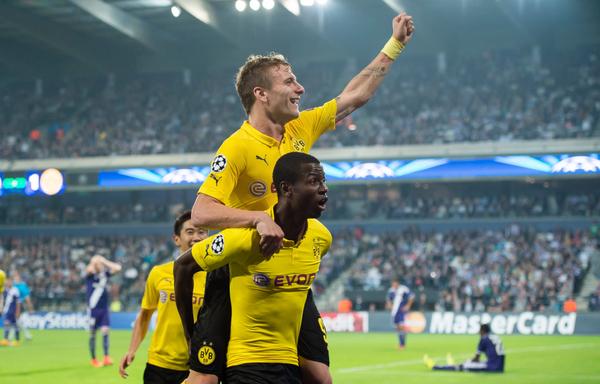 Rampant Dortmund dispatched Anderlecht.

Image: BVB.de
Match Breakdowns
Malmo 2 - 0 Olympiacos: Malmo worked really hard to get the win, and well they deserved it. Olympiacos know they could have done so much better but the Rosenberg brave was too much.
Atletico Madrid 1 - 0 Juventus:

Arda, Arda - the name on everyone's lips as the dust settles in the Spanish capital. He always turns up when he is needed. Juventus did it all well accept the goal, superb and crisp movement around the pitch but they couldn't find that vital goal.

Basel 1 - 0 Liverpool: What a win for Basel. As a Liverpool fan, while I currently wipe away the flooding of tears, I give all the credit to Basel, they held out firmly against Liverpool even if they were parched with creativity. When the opportunity came they pounced on it.
Ludogorets 1 - 2 Real Madrid: You've got to feel for Ludogorets, such a gutsy effort but not for the 90 minutes so alas in vein. It took a lot of doing though which is testament to how far the Bulgarians have come. Karim Benzema can still get those goals, Ronaldo scoring a penalty after was the make or break situation that he delivered in.
Zenit 0 - 0 Monaco: Well, well, what a disappointing game. With all eyes on this one being the only kickoff in that time period in Russia, you would have been better off doing work or whatever else... Zenit were totally lackadaisical and Monaco were uncharacteristic. Now, let's do the rest of the night justice and stop talking about this dry game.
Bayer Leverkusen 3 - 1 Benfica: Bayer Leverkusen are definitely capable of getting out of their group and this game showed it. They had to keep their focus when they almost let it go to Benfica.
Arsenal 4 - 1 Galatasaray: Brilliant Arsenal, just brilliant. Welbeck's hat-trick will give him Worlds of help to do it again, he's slowly managing it and Arsenal roll. The Sczcesny red card though will be a major low considering it was not needed at all and they won't be able to utilise him for their next game.
Anderlecht 0 - 3 Dortmund: Dortmund are looking fantastic yet again. Anderlecht were no match for the flurry of yellow, Immobile is the key poacher they need. Everything's going perfectly smooth.
So, that's it for matchweek 2.
Everything is so delicately poised that we cannot wait for the third to get round here. European football is at its best once again, some trail-blaze their competition, others just get through by a close shave.