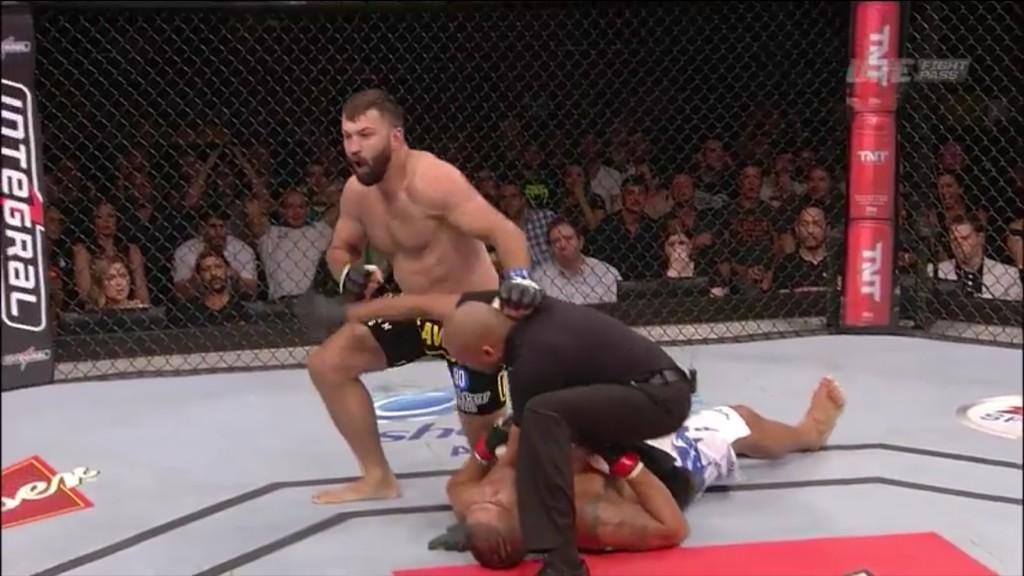 Stunned: Brasilia witnessed Arlovski get his first KO since 2008.

Image: UFC Fight Pass
Antonio "Bigfoot" Silva entered the Octagon for the first time in Brazil - but, against all odds, it was Andrei Arlovski who spoilt the party and sent "Pezao" crashing to the canvas.
Known as The Pit Bull, ending off the UFC Fight Night 51 card in Brasilia, he silenced all the home fans with a dazzling dismissal to Big Foot in the first round.
Despite an early surge by the towering heavyweight, it was Arlovski who was looking much sharper all over the Octagon, with inch-perfect footwork and keeping away from the dangerous power withheld by the South American.
The Belarusian was reeling in the closing stages of the opening bracket, but as Bigfoot backed off, he landed flush with a powerful right hand that toppled Silva. A cluster of subsequent hammer fists spelt the end to the fight and left the fans inside the arena and MMA fans Worldwide, shocked.
This could spell a resurgence for Arlovski. Currently ranked #14 in the UFC's Heavyweight division, the win could safely see him into the Top 10, pitting him with any of the UFC's top and getting ever closer to an illustrious title shot.
Earlier, UFC veteran Gleison Tibau edged Piotr Halmann through split decision while Santos easily saw off Escudero.