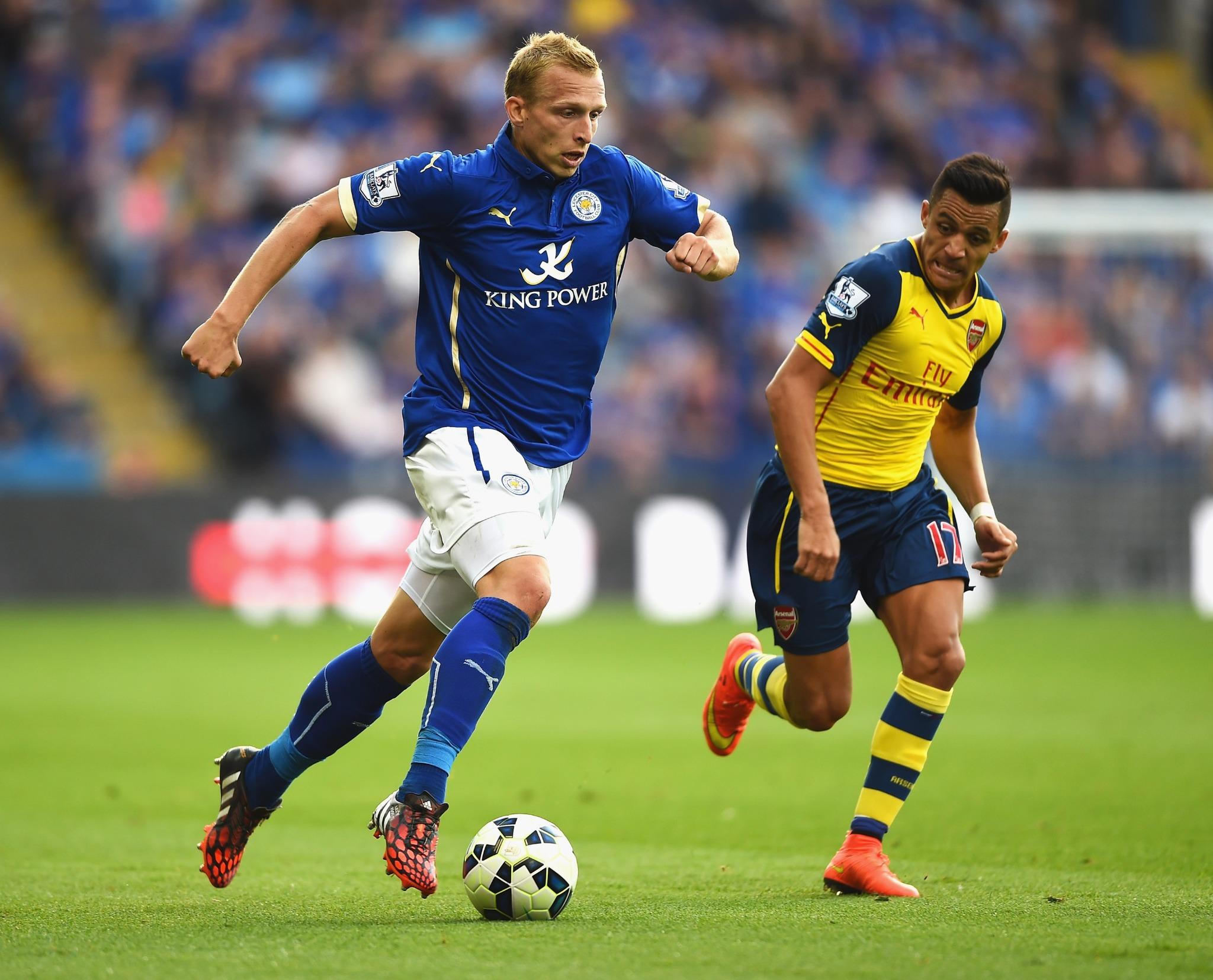 Arsenal were left agitated following two draws in which they easily could've won.

Image: FOX Soccer
Leicester City 1-1 Arsenal
Alexis Sanchez (20'), Leonardo Ulloa (22')
Barclays P
remier League
Sunday 31 August 2014
16:00 (BST) Kickoff
King Power Stadium, Leicester.
Gameweek #3
Leicester held Arsenal to a 1-1 draw at the King Power Stadium after Leonardo Ulloa's instant equaliser to Alexis Sanchez's opener.
Yaya Sanogo lead the front line for the Gunners in lieu of their main man Olivier Giroud, reportedly suffering an injury that will keep him on the sidelines until next year.
Laurent Koscielny was left momentarily reeling when he needed to receive treatment for a head injury after a collision with Jeff Schlupp.
However, that would hardly hamper the Gunners who, on a swift counter, saw Santi Cazorla place the ball over to Sanogo who then composedly sought it to Alexis Sanchez for the opening goal.
But the lead wouldn't last long.
Two minutes later at the other end, Leonardo Ulloa was found in space after Koscielny failed to mark him, and he towered high to head in his second goal of the season.
Arsenal were more fluent for the majority of the game but alas in vein as it failed to count to much. Ramsey scuffed his lines when he could have headed three points in for Arsenal.
As the game approached a climax, Arsenal were running thin on resources as Mesut Ozil went down. All substitutes were used up also.
It was the hosts who would finish strongly.
Danny Drinkwater's shot shaved the post and Vardy was denied, the game finished one goal a piece.
More Premier League coverage
- Burnley FC vs. Manchester United: Match report »
- What did we make of Di Maria's debut? »
- 3pm Kickoffs: Recap from thrilling Saturday afternoon »
- Everton 6-3 Chelsea: Match report »
- Takeaways from Chelsea's 6-3 win over Everton »
- Tottenham 0-3 Liverpool: Match report »
- Aston Villa 2-1 Hull City: Match report »
- Leicester City 1-1 Arsenal: Match report
»