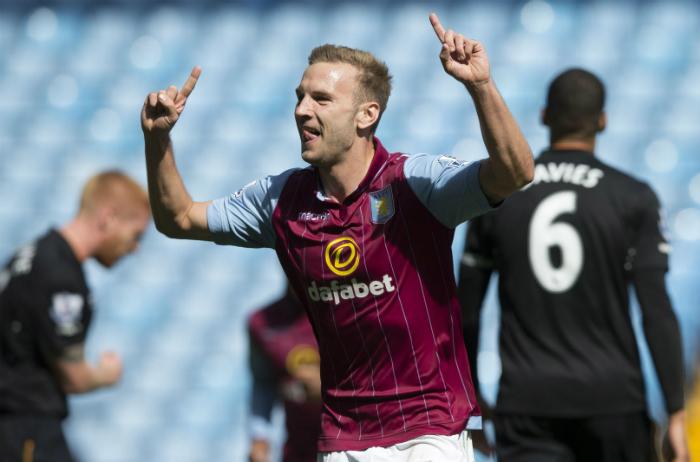 Aston Villa went third in the table following their victory.

Image: PremierLeague.com
Aston Villa 2-1 Hull City
Gabriel Agbonlahor (14'), Andreas Weimann (36'), Nikita Jelavic (74')
Barclays P
remier League
Sunday 31 August 2014
13:30 (BST) Kickoff
Villa Park, Birmingham.
Gameweek #3
First half goals from Andreas Weimann and Gabriel Agbonlahor kept the game out of reach for Hull City as Aston Villa picked up three points at home.
Fabian Delph typified Villa's intense start as he rattled the woodwork in just the second minute, but it wouldn't be too long before Villa got up on the scoresheets.
Gabriel Agbonlahor was intricately put through by Andreas Weimann and in the same manner placed the ball into goal for Villa to go ahead.
The assister, Weimann, then got a goal of his own when he guided in from Richardson's cutting ball across the box in the 36th minute.
Hull set up for a nervy start when Jelavic's header deflected off Cissokho into goal. Hull continued to fight but time ran out and they fell short.
More Premier League coverage
- Burnley FC vs. Manchester United: Match report »
- What did we make of Di Maria's debut? »
- 3pm Kickoffs: Recap from thrilling Saturday afternoon »
- Everton 6-3 Chelsea: Match report »
- Takeaways from Chelsea's 6-3 win over Everton »
- Tottenham 0-3 Liverpool: Match report »
- Leicester City 1-1 Arsenal: Match report
»