Simply phenomenal.
As the new season dawns, we look back to what was a phenomenal year in the Barclays Premier League. A title race full of twists and turns, a change in the guard and an amazing showcase of the best league in the World was in store.
On and off the pitch, speculation was continuously abuzz from an unforgettable course in the Premier League. A meteoric rise, in exchange for a precarious plummet for the Champions, a maestro making his case, a team left in limbo - all imperative components that shaped the season.
Man United's Turmoil, Moyes' Malaise
The reigning-in of a new era for Manchester United overshadowed the Champions in a doubtful cloud of disappointment.
Despite the endorsement of former manager Alex Ferguson, the Scot David Moyes was relieved of his duties a month prior to the end of the season.
Riding a wave of inconsistency, the Red Devils found themselves on the receiving end of embarrassing losses time and time again. This would lead to one of their worst seasons in the Premier League era.
Even the emergence of a future star in Adnan Januzaj was not substantial enough to see off the season. Future optimism and the doubts did not go hand-in-hand.
Ryan Giggs took over as manager but, despite picking up a few wins, it did little to recollect much from an awful season. Considering the standards that Manchester United were used to in seasons prior, it was a hard pill to swallow for anyone affiliated with the club.
Fans initially were expectant of Moyes' triumph, as Man United opened their season with a 4-1 victory over Swansea. However, when they were on the receiving end of the same
scoreline at the hands of their Manchester rivals, a real sense of worry began to kick in.
Narrow wins picked up in the start did little to convince although their mindset took a U-turn with a win over Arsenal. After another series of inconsistency, it all really fell apart when Fulham drew late with them, leading to humiliation at Old Trafford, and at times their away record was also hampered.
They'll need to perform much better in the transfer window this time too, in an attempt to salvage and amend the transfers that didn't really work out, such as Marouane Fellaini.
Daunting is the perfect description for the horizon of the next seasons to follow. It became crystal clear that David Moyes did not have the credentials to satisfy the demands. It will be experimental for Manchester United in the next few seasons, in search for a revitalisation that will near them to their glory days. This will go down as an infamous time in the club's history.
Controversial Cardiff Drop Out
Cardiff's first season in the top flight was a very tough one.
Malky Mackay felt the fully-fledged force of the Welsh side's frustration, with owner Vincent Tan coming down hard on the Scot. Cardiff's owner gave Mackay an ultimatum, to either leave or be sacked in December.
Criticized by Tan for his transfers, style of play and results, Mackay filed for compensation against the club, though he withdrew those complaints in May.
Earning a despised reputation, Tan headlined the controversy for Cardiff who brought in Solsksjaer as the replacement. He was not good enough to rescue Cardiff from the imminent drop.
Next season they'll be gunning for promotion, but Vincent Tan will need to realize his wrongdoings that made a hefty contribution to their relegation.
Mackay withdrew compensation claims from Cardiff in the final week of the season

WALESONLINE
Euphoric Everton
A rejuvenated Everton, under the authority of Roberto Martinez, had an outstanding season in lieu of David Moyes.
Pushing for Champions League football, Goodison Park was raucous on many occasions, building for an awe-inspiring atmosphere for the Merseyside blues.
Their season also saw fit for the breakout of talent such as Ross Barkley, extending a platform for World Cup contention.
As a city united in justice, Everton were part of Merseyside's phenomenal journey. This included major wins over Manchester United and they also stunned Liverpool in a 3-3 draw in the first Merseyside Derby of the season.
An upwards inclination for the Toffees pitted Everton in fifth place, allowing them to broaden ambitions and adjust to potential Champions League qualification next season.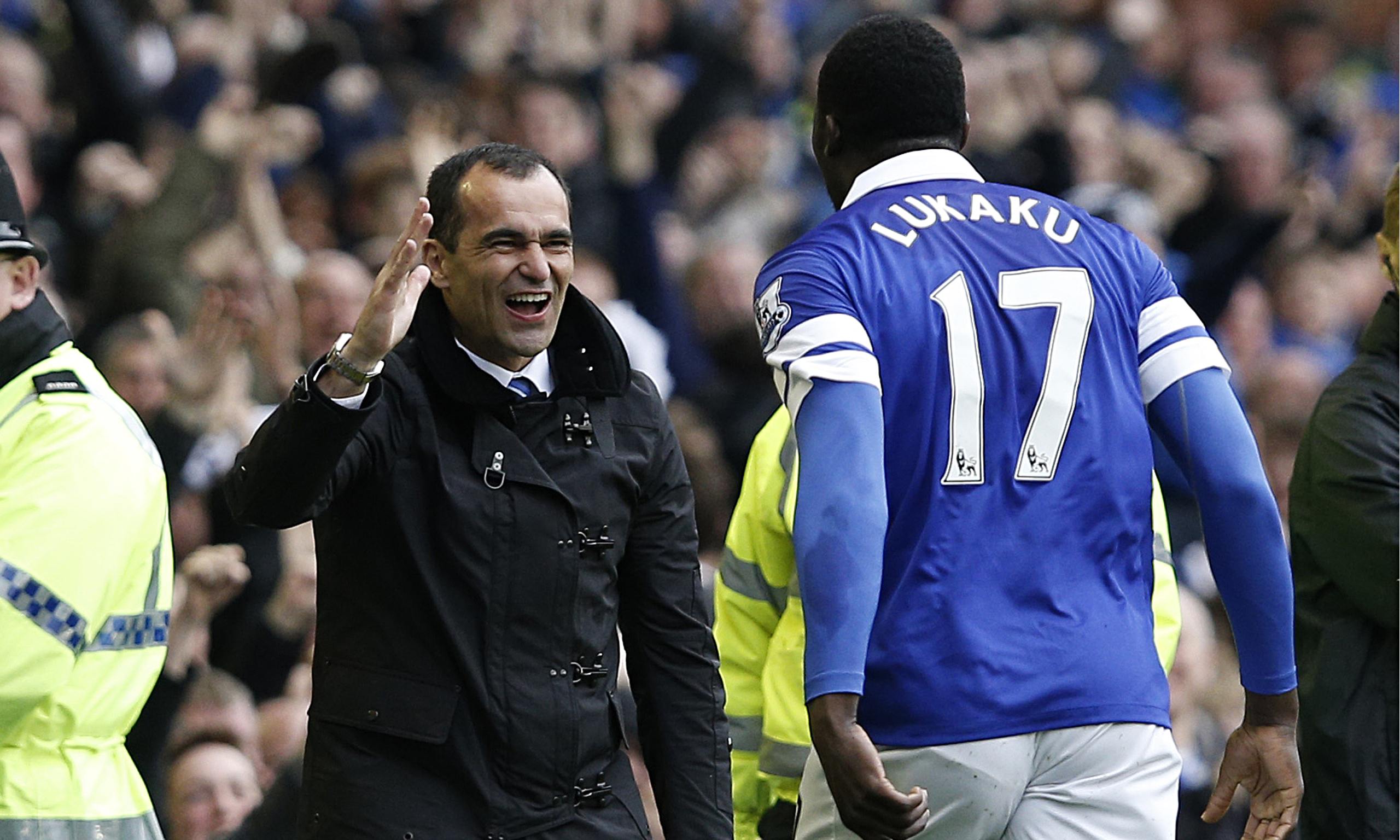 Tottenham Taboo
Tottenham were restricted to a cluster of humiliation and confusion over the course of the season, with their ambitions cut short amid managerial mishaps.
White Hart Lane was subject to witnessing major defeats, most significantly to Liverpool. After a devastating 5-0 loss to the Reds in North London, it saw the departure of Andres Villas-Boas.
Then came Tim Sherwood. Brought into the fray from the managerial staff, Sherwood was at the hands of some insecurity with the doubt he faced under Tottenham's discretion.
Real Madrid's record-fee for Gareth Bale left Tottenham shorthanded and morale was low to open, and thus close, the season. There acquisitions in the transfer window were not good either, with Erik Lamela a prime example.
Next season, Tottenham are going to want to challenge for fourth, strengthening in a bid for Champions League football, but they'll need to put this season, and maybe Sherwood, behind them.
Arsenal's Early Start Amounts to Little
The Gunners were quick out of the blocks to open the season, as Wenger lead the charge for his side to bring about title talk.
However, the turn of a new year would open for a plummet, as the Gunners dropped down to a battle for fourth place.
While they may have improved from last season, clinching fourth a week prior, there will be a bitter taste of dissatisfaction after the Gunners likelihood of unearthing a much-welcomed trophy went begging.
An FA Cup final proved some elevation to make more positive thoughts out of their season. But its still a major disappointment that they didn't really challenge for the title.
The end result sees Arsenal fearful to ever believe in the early goings of a title run. This season proved they couldn't stand the test of time and will definitely need strengthening. Maybe it was the February/March schedule that made for an illusion around those tough fixtures.
"The Great Escape" of Sunderland
Sunderland proved to play in some of the most thrilling games in the season. Slaying giants on the way, they escaped the drop zone and will deservedly play Premier League football next season.
After pushing Liverpool to the very brink, the Black Cats went on to stun Everton before drawing with Man City. A vital win over Chelsea would submerge the Blues' title chances. Then came the Cardiff game, where they rolled by, leading to a triumphant safety in the league.
In their first five games of the season, Sunderland took just a point from five fixtures. This would result in the departure of the eccentric Paulo Di Cannio. Gus Poyet would replace him and eventually aid Sunderland to safety.
Connor Wickham was one of the key break-outs for Sunderland who, entailed with gunning and motivated players, managed to captivate the Stadium of Light along with their away trips.
Sunderland are poised to thrill us in the top flight again next season.
Goal Machines
Liverpool and Manchester City were scoring at will throughout the season.
Be it Anfield or the Etihad, Old Trafford or White Hart Lane, the net would always bulge at the hands of a Liverpool or Manchester City strike.
Manchester City scored 102 goals while Liverpool followed closely with 101.
Goal difference was hampered for Liverpool, though. The Reds' defensive liabilities made them prone to conceding more and gave their Manchester title challengers the edge.
Liverpool routed the bigger clubs, such as Arsenal in a stunning 5-1 win. Their season also included a 4-0 win over Everton. Manchester City shockingly thrashed Norwich 7-0 and also beat Tottenham 6-0.
Onto the next season, we go.
It's sure to be another unforgettable one.