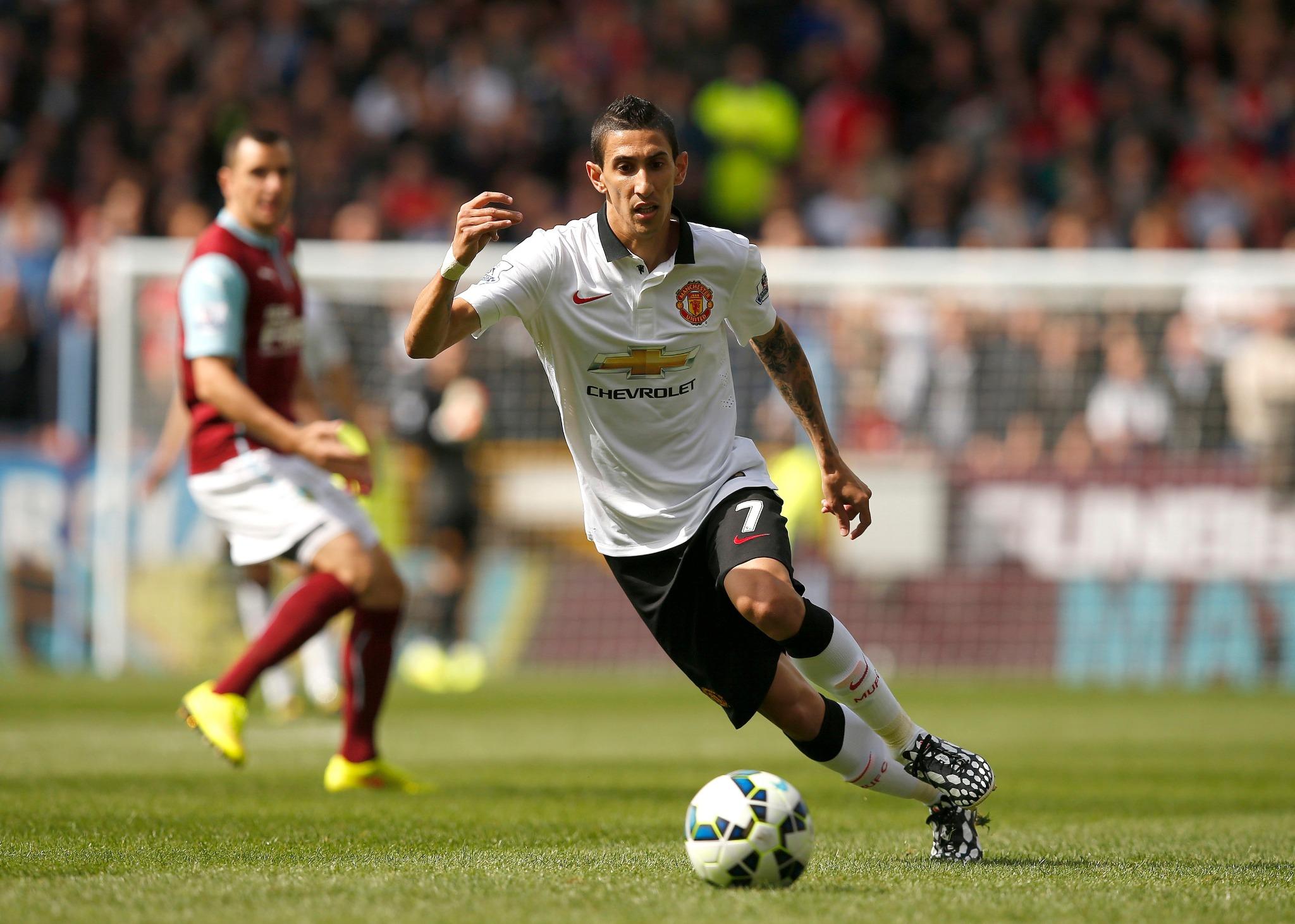 Angel Di Maria joined Manchester United earlier this week.

Image: Eurosport
Angel Di Maria played his first 70 minutes as a Manchester United player in a goalless draw with Burnley at Turf Moor. So what were the first impressions of Manchester United's record-breaking signing?
Match report: Burnley 0 - 0 Manchester United
Angel Di Maria made way for Anderson in the 70th minute, presumably exiting the match after suffering cramp around the hour mark.
You've heard it everywhere - the Premier League is a fast-paced league and it takes players some time to adapt. Di Maria however was quicker than most despite his first few passes being easily cut out.
It took just three minutes for Di Maria to really take the reins of the game, charging through with a trademark run. On that particular occasion, his pass went out for a goal-kick.
After Burnley cut out his next two passes, he delivered in a troubling ball that was razor close of opening the scoring. From beyond the half way line, he lifted it over to Robin van Persie but the Dutchman was fantastically thwarted.
He began t fit the mould more progressively into the game. Considering his native preferences he thrived in the central role and definitely performed better than Juan Mata.
There's no mystery in Manchester United's lack of flare, but Di Maria patched that up with one delightful play that was just a Mata strike away from goal. He flicked on a header then broke away down the left, but Mata mis-kicked the cross in.
Soon after, his ball to Rooney almost created another chance but was just off.
These were all signs of promise for the Argentinian International. While it was far from perfect, some more training and adaptation to the style and philosophy will make huge strides in unearthing all of what lays beneath that substantial sum of £59m+.
His winging tendencies that he displayed in the game proved that his adaptation will be key. You never know, if he didn't go off in the 70th minute, he really could have untapped a winning goal.
What we also learned from his debut reiterates that he hasn't fully fixed Manchester United, and as I wrote earlier this week, Van Gaal still has some spending to do.
Match Grade: C
With full match fitness and RVP back to fitness as well, expect that to rise.
More Premier League coverage
- Burnley FC vs. Manchester United: Match report »
- 3pm Kickoffs: Recap from thrilling Saturday afternoon »
- Everton 6-3 Chelsea: Match report »
- Takeaways from Chelsea's 6-3 win over Everton »
- Tottenham 0-3 Liverpool: Match report »
- Aston Villa 2-1 Hull City: Match report »
- Leicester City 1-1 Arsenal: Match report
»