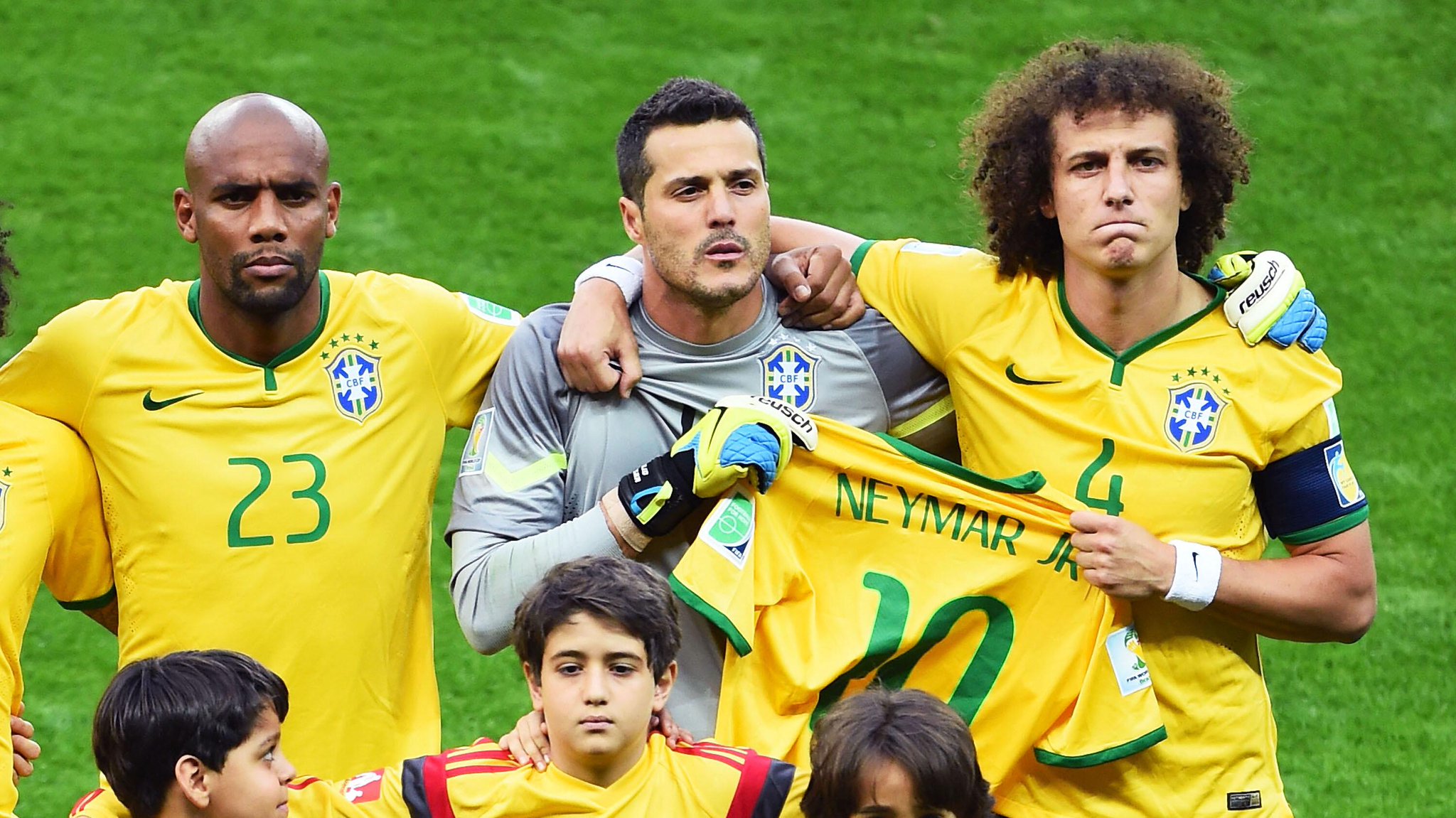 Brazil couldn't get the job done this time. Dreams are over.

FOX NEWS
While a somewhat meaningless third-place playoff remains to be played, the dream is over for Brazil. It's been a rollercoaster ride though, and here are the best (or worst) moments from the Brazilian journey.
Brazil's World Cup campaign ended in devastating fashion in the World Cup semi-finals in Belo Horizonte as they lost 7-1 to Germany.
Read the match report here.
Formalities aside, let's get stuck in..
Marcelo's Shocking Own Goal
Brazill's World Cup campaign didn't exactly get off to the right start. Mere minutes into the opening game in São Paulo against Croatia, running the ball into his own goal from a troubling Croatian cross. It shifted the hosts to the backfoot from the start.
Watch the own goal here »
Clumsy and comical, really. It was all rather symbolic though, don't you think? It set up for a very uneasy ride.
Neymar Steps Up
Neymar proved from the outset that he is capable of carrying Brazil's hopes on his shoulders. His magnificent double turned the game around for Brazil and Neymar showed what Brazil were all about.
Rising potential? »
Neymar, Oscar Rescue Brazil in Opener »
Neymar was ready to take the World by storm.
Hino Nacional Brasileiro
The Brazilian anthem captured the imagination of World Cup watchers around the Globe. Captivating players and fans with unmatched emotion and passion, they belted their hearts out to get ready for the game. Tears would pour at times, but more often than not, it all paid off.
PHOTO: Neymar in tears while signing the Brazil national anthem. True, and pure passion for the game. #BRAvsMEX pic.twitter.com/5A8lYXrTcz
— TheSportMatrix (@_TheSportMatrix) June 17, 2014
After the first, instrumental-backed anthem was sung, they continued with another A cappella version was truly breathtaking.
Anthem Sung Out Passionately vs. Mexico »
Ready For Round of 16
As Brazil prepared for their final group game, the ever-daunting yet unlikely possibility of elimination remained. There were some jitters when they were on level terms with Cameroon until Neymar's double and additional assurances would rise as Fred dismissed critics and Fernandinho scored. They would cruise past Cameroon.
Cameroon 1-4 Mexico Match Report
»
Nerves of Steel
An incredible Round of 16 battle between Chile and Brazil in Belo Horizonte would eventually lead to penalties to provide the ultimate culmination. Neymar converted the pivotal penalty before Gonzalo Jara missed to send the Brazilians through.
Brazil Keep Dream Alive Against Chile »
As calm as ever, Neymar stepped up and coolly scored. A remarkable young talent hoisted the nation on his shoulders once more.
Free-Kick Frenzy
Colombia were on a roll going into their Quarter-Final clash with Brazil in Fortaleza. Thiago Silva's header provided a lift-off for the Brazilians before David Luiz doubled the scoring.
Luiz, Silva Guide Brazil Past Colombia
»
Emotions were running high after he smashed in an incredible free-kick from far out and his celebrations evoked that of a nation whose dream was in full flow.
Neymar Ruled Out
Brazil's triumph over Colombia was overshadowed by an injury to Neymar. Zúñiga kneed him in the back and caused a broken vertebra in the Brazilian's back - just 2.3cm higher and Neymar would have been paralysed for the rest of his life.
A few hours after the injury and Brazil's worst nightmare came true - Neymar was out of the World Cup.
Dreams Crushed
Brazil were dominated against Germany - a horrific opening half-an-hour saw them go five goals behind. They would eventually lose by 7-1. Dreams were crushed. Their homecoming trip to the Maracana was no more.
Brazil's Day of Disaster »
Scolari's Huddle
After the game, Felipe Scolari gathered his players and tried to get them back together in the right frame of mind. They all knew that it was a day of change for Brazilian football.
Tears
Tears were pouring from the very first anthem, to the end when they crashed out. It's fitting that they started, how they ended.