WRITTEN BY MIKEY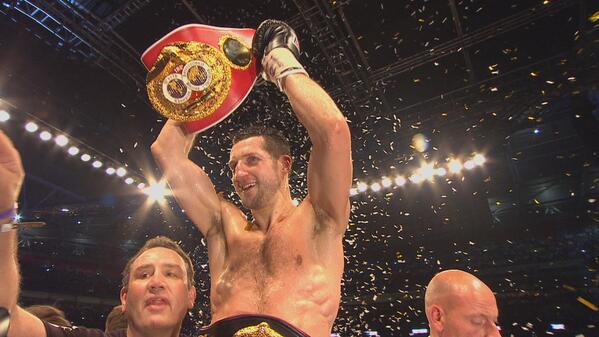 Carl Froch triumphs in a sellout Wembley Stadium.
Carl Froch cemented his Boxing legacy after stopping George Groves in the 8th Round, landing a devastating right hand, to seal the victory.
Carl Froch defeated George Groves with a brutal knockout victory, sending George Groves crashing to the canvas, in front of 80,000 strong at Wembley Stadium.

The undercard saw Anthony Joshua, Jamie McDonnell, Kevin Mitchell and James DeGale all win their fights by way of knockout.

Froch and Groves both started very cautiously, picking their jabs and slowly testing out each other, which saw Groves win the opening round.

Many said that Froch won the second round, as his left jab was scoring successfully, putting "The Saint" under a bit of pressure.

The fight came more alive heading towards the 4th and 5th rounds, as both men were landing bigger and better punches. Froch put Groves on the ropes with a barrage of shots, while Groves hit back with a tremendous left hand, stunning The Cobra.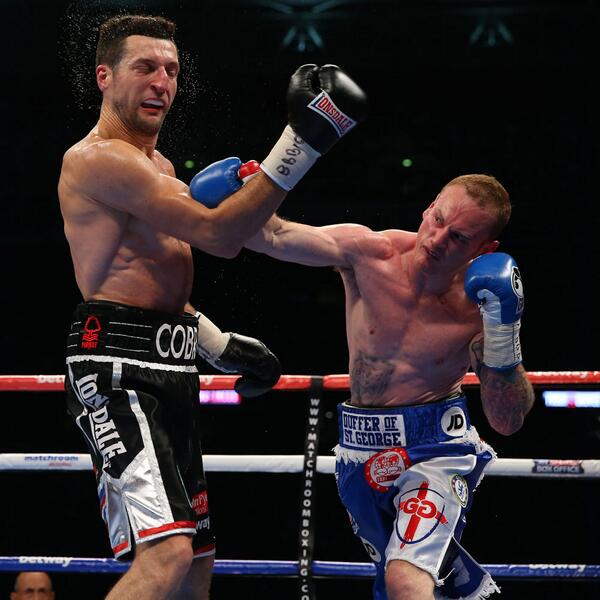 Carl Froch was the fighter who actually started well and quicker than Groves, landing his left jab well and on the odd occasion, hitting Groves with a right hand. Most people had Froch ahead on the scorecard, but Groves wasn't out of the fight yet, as he was also landing some great punches, making it difficult for the judges to score the 6th/7th round.

As it seemed Groves was starting to build more and more confidence as the fight went on, he was to be stopped in his tracks, when half way through swinging for a left hook, Froch caught him with a beautifully timed punch, absolutely flooring The Saint, leaving him laid flat out on the canvas, giving the referee no choice but to end the contest, shattering Groves' dream of World Title glory.
Quickfire fight recap

- Both fighters start well, Froch only just comes out on top in the early rounds
- Groves comes back, lands more punches during the 5th/6th/7th rounds
- Froch brutally stops Groves with a right hand out of nowhere in the 8th Round
What's next?

Carl Froch said himself that he would like to go to Vegas and fight, but after James DeGale defeated Brandon Gonzalez, he is right in the frame for a shot at Froch, so the Nottingham fighter could face off with "Chunky."

Carl Froch said at the post-fight press conference "If I lost I would've retired." But, he didn't lose and The Cobra goes marching on!
This was a tremendous fight, but what are your thoughts of the stoppage, both fighters performance and the overall fight? Share your thoughts in the comment box!