David Villa bowed out in his Spain international career with a goal against Australia in Curitiba.
BY NISAR KHAN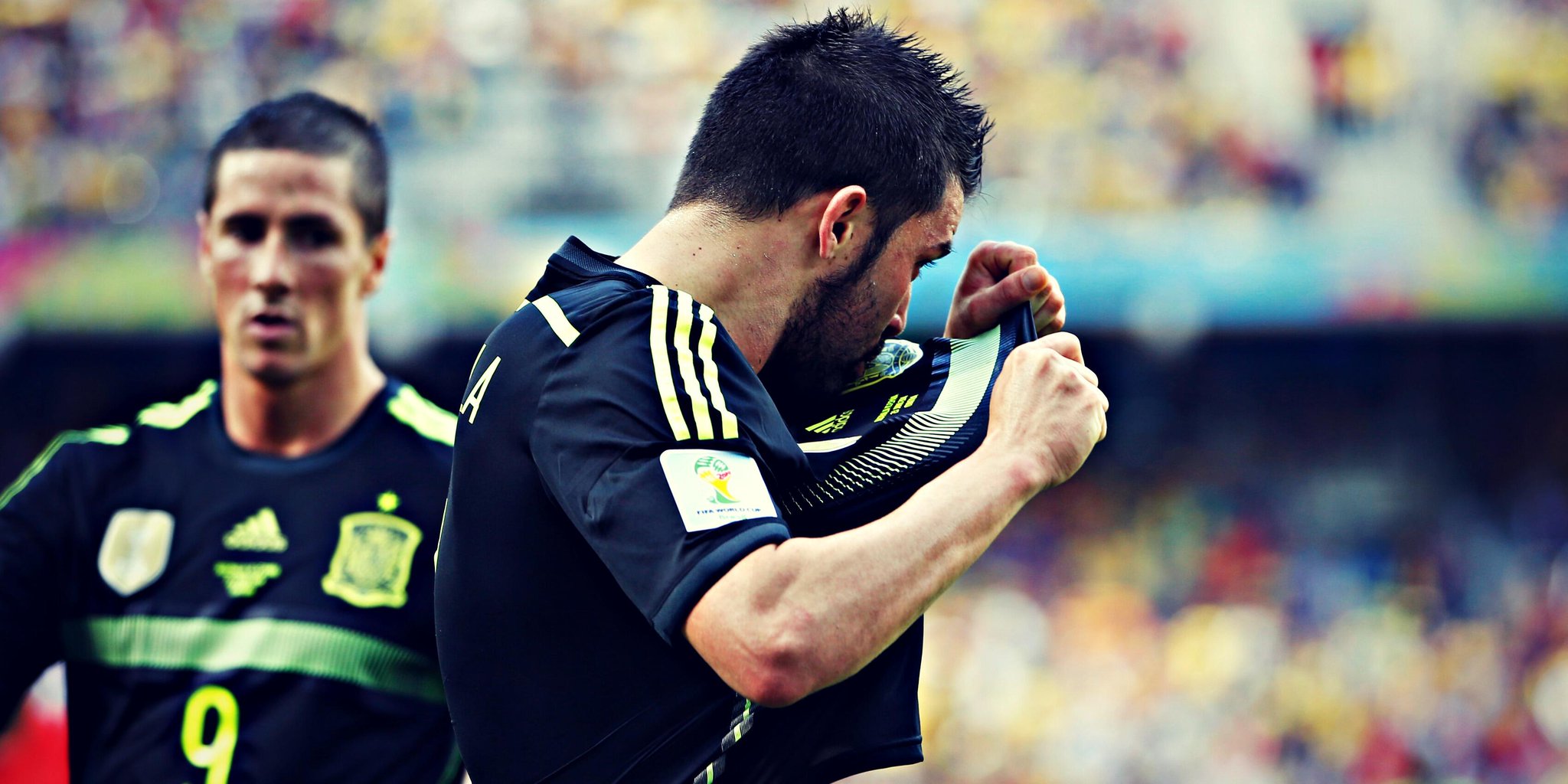 A final kiss of the badge.
Recently signing with MLS team, New York City FC, Villa announced just days before the World Cup that he would be hanging up his boots after the World Cup.
Helping Atletico to their historic La Liga title win, along with Barcelona a few seasons earlier, the prolific David Villa made an impact for both club and country.
He expressed his desire to continue, saying he would play till 50, but acknowledged the need to be realistic with an array of young talent entering the side.
Having lost to Netherlands and Chile, David Villa was part of a very shifted Spain side in their final game vs. Australia.
Villa scored the only goal of the first half, being found in space by Juanfran for an intricate backheel to beat the Aussie keeper Ryan.
The 32-year-old was a key piece for Spain's era of dominance, and he "spoke with Del Bosque and he understands [my] decision".
David Villa in tears on the Spanish bench after being subbed in his final international match. Pure legend. #ESP pic.twitter.com/XqsPdGW1bG
— FutbolBible (@FutbolBible) June 23, 2014
Villa was forced off near the hour mark, and broke down on the bench in tears as his career came to an end.
Connect With Us!