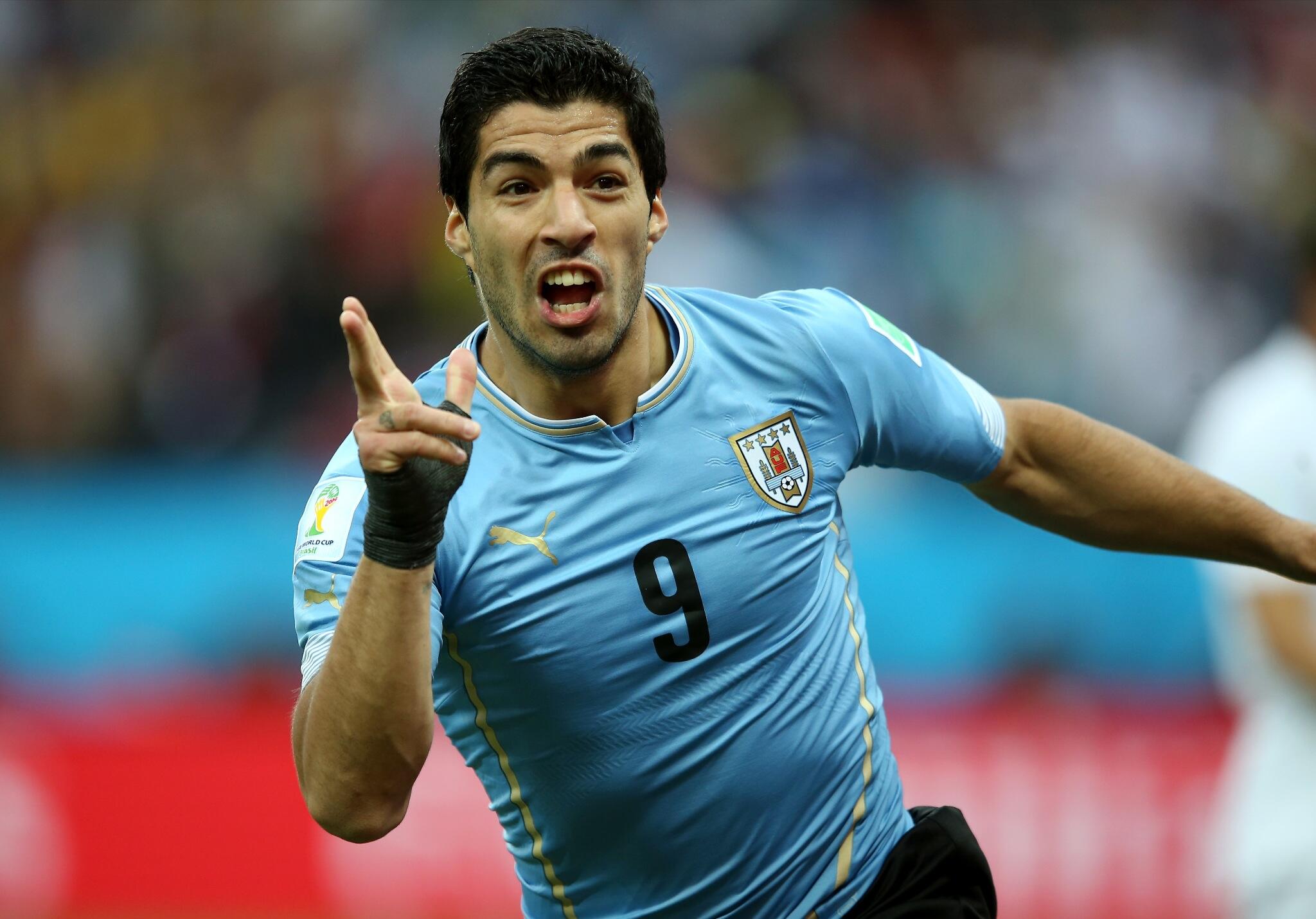 Prolific for club and country, Suarez has dismissed critics time and time again.

FIFA.COM
A brace from the sensational Uruguayan Luis Suarez put England's World Cup hopes on the ropes on Thursday, and it looks like this World Cup could prove the vital element that includes him in the discussion for the best footballer in the World.

Being an England fan myself, it was heart-breaking to see the Liverpool striker cut through Hodgson's side as he did. However, I can't help but admit that his striking abilities are unprecedented.
It was a poetic tale for Luis Suarez in Sao Paulo. After all the critics that he has been subject to from the Premier League, he fought back to make a statement. Luis Suarez scored twice to all but end England's World Cup hopes.
Over the course of the season for Liverpool, Suarez has simply focused on his football - and it shows, topping the scorers despite missing the opening handful of games.
A shared concern would also erupt from the game - Suarez was able to break England apart when he wasn't fully fit, so what would have happened if he was?
As much as England fans will hate to say, Luis is an incredible talent. This season has been his best and a remarkable World Cup could add to it. But for some reason, many still maintain their adoption of Suarez playing a villainous role for his incidents in the seasons prior, and worryingly the underlying sense of resentment doesn't look to subduct any time soon.
The amplitude of his presence was so substantial after Uruguay slipped to 1Costa Rica on Saturday, with the goals he scored he showed that the team needed him.
Personally, I disagree with all the criticism. Its of course, understandable, considering Suarez most likely has lead to their elimination from the FIFA World Cup, but I think its unfair if it jeopardizes his play on the pitch.
Optimism of England's World Cup qualification was dampened because one clause was Italy beating Uruguay. With Luis Suarez poised to run wild again, it may be much less straightforward.
Luis Suarez proved in Sao Paulo that he can lead the charge for the Uruguayans in the World Cup. Added with his contributions to Liverpool on what could be either side of the World Cup, the illustrious trophy may not be going into the hands of Ronaldo or Messi this time.
What made me reach such a conclusion in the title was prompted by watching Suarez play. Considering his fitness, lack of action and pressure on him, he dealt with it well to bag a double. He is a true striker.
The altercations in the past, like the infamous biting incident, may come to haunt Suarez's overall image - it will be a real shame if it compromises his chance to be titled the best player in the World.
Controversial? Yes.
Sudden conclusion? Maybe.
Impossible? No.
I do agree that I could be jumping the boat early here but Suarez could emerge as the Ballan d'Or frontrunner - Uruguay progressing may be a key clause to that.
But what do you agree, or disagree, with? Get involved in the comments box below and get your opinion heard.