NEW ORLEANS - Brock Lesnar shocked the World at WrestleMania 30 on Sunday as he ended The Undertaker's 21-0 undefeated streak bringing about rumors of the WWE legend's retirement.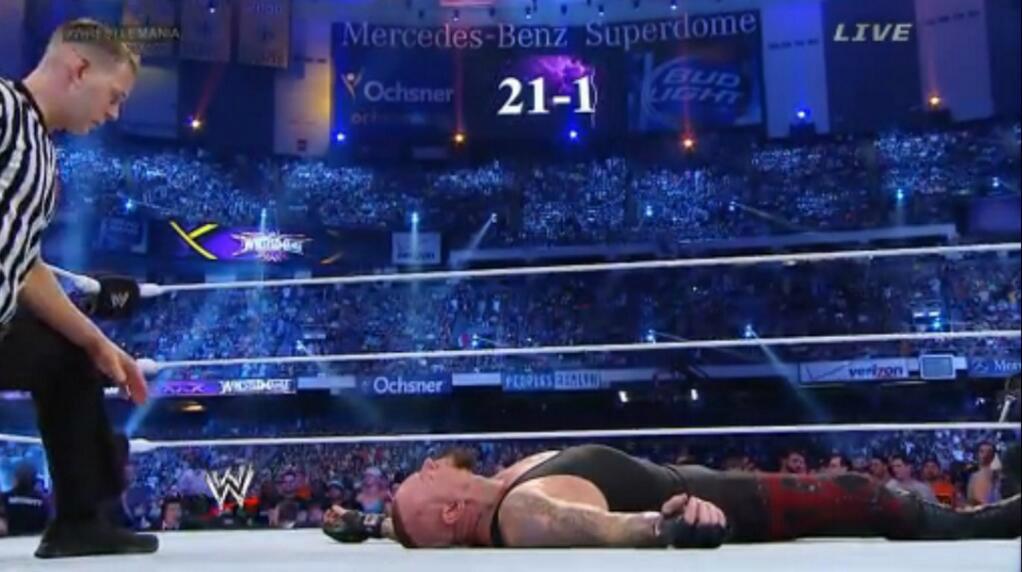 Undertaker, who had dispatched the likes of Kane, Triple H and Shawn Michaels in his undefeated run, was not good enough to see off Brock Lesnar.
It would take three F5s to finish the Phenom and a subdued silence surrounded the Super Dome arena as Undertaker was counted out 1...2...3...
Twitter exploded as everyone was shocked, not one person really could have thought that it would end like this.
Sports entertainment's greatest streak has ended.
WRITE FOR US as we are now recruiting more writers. If you are interested in showcasing your sports writing / journalism skills, and have a passion in writing in our wide range of sports, learn more at this page.
- Sports for the Fans, by the Fans.
Connect With Us!