This week's Top 10 is dominated by the NBA Playoffs which have gotten into full swing over the course, while more IPL and Champions League find their spots too. Here are the top 10 sports stars from this week.
These power rankings revolve around several different sports, rather than the usual power rankings which rank sports stars or teams from only one sport. Whether a footballer or fighter, or NBA star and Formula 1 driver, their performances over the past week are accredited side-by-side with other athletes for the coveted top spot. Power Rankings are released every Sunday and account for sports a week prior.
#10 Wladmir Klitschko
BOXING | NEWLY RANKED
Ukranian Heavyweight Wladmir Klitschko successfully defended his titles against unsung Australian Alex Lepai. Overwhelmingly one-sided, Klitschko finished the Australian in the fifth round. However, much criticism was directed at the towering East-European, after his reluctance to take bigger fights.
#9 Gary Cahill
FOOTBALL | NEWLY RANKED
Chelsea defender Gary Cahill was a key cornerstone of the Blues' defensive masterclass in the Champions League semi-final first leg this week, where they held Atletico to a goalless draw at the Vicente Calderon Stadium.
#8 Nene
NBA | NEWLY RANKED
Washington Wizards' NBA Playoff chances were boosted by the surprising emergence of Nene, taking the stand for Wizards against the Bulls. However, after good performances in the first three games of the best-of-seven series, the Brazilian was suspended for the next game after an altercation with Bulls' Butler.
#7 Jonjo Shelvey
FOOTBALL | NEWLY RANKED
A goal of the year contender emerged from the Liberty Stadium, in the form of Jonjo Shelvey's stunner from just outside the halfway line, helping his side shut out Aston Villa.
#6 Jon Jones
UFC | NEWLY RANKED
UFC Light Heavyweight Champion Jon Jones overcame another formidable challenger to break history in the division. 26-year-old Jones shut down dangerous Glover Teixeira over five rounds to set his sights on the next in a long-line of fighters waiting for a shot at the Gold.
#5 Glenn Maxwell
CRICKET | NEWLY RANKED
Glenn Maxwell can assemble quite the knock - and Kings XI Punjab would see the same as Maxwell lifted his IPL side over Sunrisers Hyderabad. His key 95 runs would contain 9 sixes in total of 14 boundaries.
#4 Raheem Sterling
FOOTBALL | NEWLY RANKED
Liverpool's youngster Raheem Sterling made a contribution to Liverpool's nervy win over Norwich City at Carrow Road. Assisting Suarez and scoring from long-range, he continues to grow as a player and silence more critics.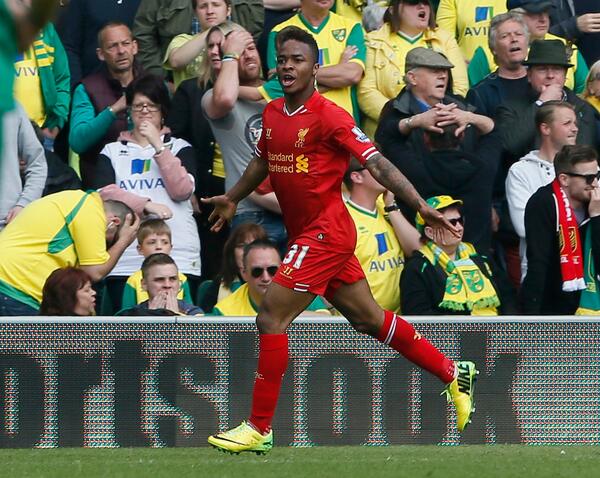 #3 LeBron James
NBA | NEWLY RANKED
Miami Heat have dominated the Charlotte Bobcats over the first three-games of the Round 1 Playoffs tie. Last season's MVP, LeBron, had made key contributions as far as Game 3, scoring 30 points and adding 10 rebounds.
#2 LaMarcus Aldridge
NBA | NEWLY RANKED
Portland Trail Blazers' LaMarcus Aldridge torched the Houston Rockets in the first two-games of the NBA Playoffs. Combining for a total of 89 points over the first two games, he helped the Oregon-based team pick up back-to-back road wins.
#1 Cristiano Ronaldo
SPORT | NEWLY RANKED
After a solid performance to deter Bayern Munich on Wednesday, Cristiano Ronaldo scored two stunning long-range goals against Osasuna, to reach the 30-goal mark for the season, topping this week's rankings for more incredible performances.
That's all for this week's power rankings. Ronaldo tops it, while the NBA Playoffs take up a lot of space.
More
NBA Playoffs 2014: Full Coverage
Champions League Semi-Final First Legs Recap
Five Premier League Managers Who Didn't Deserve The Sack
Power Rankings Archive
WRITE FOR US as we are now recruiting more writers. If you are interested in showcasing your sports writing / journalism skills, and have a passion in writing in our wide range of sports, learn more at this page.
- Sports for the Fans, by the Fans.
Connect With Us!